But it wasn't love at first sight. I had my reservations about the new topless 'Stang, even as I stared at it on the Manila International Auto Show floor. It didn't help that the automatic variant you see here is the most expensive of the lineup at P3,678,000. But more than that, my biggest issue was with the number of seats. Convertibles with more than two chairs have never sat well with me. I've always felt an elongated body messed with the long hood/short rear overhang aesthetic that makes convertibles so mesmerizing to look at. I tend to favor the MX-5s of the world, at least in photos, over the C-Class Cabriolets.
Yet, this Mustang's long body still works in top-down form, thanks in large part to the stretched doors that improve the car's overall visage. The slanted pillars help, too, creating a much more symmetrical silhouette. With the soft-top up, you don't get the distinct slope of the fastback – so it's as if you're encouraged to go without and feel the wind in your hair at every opportunity.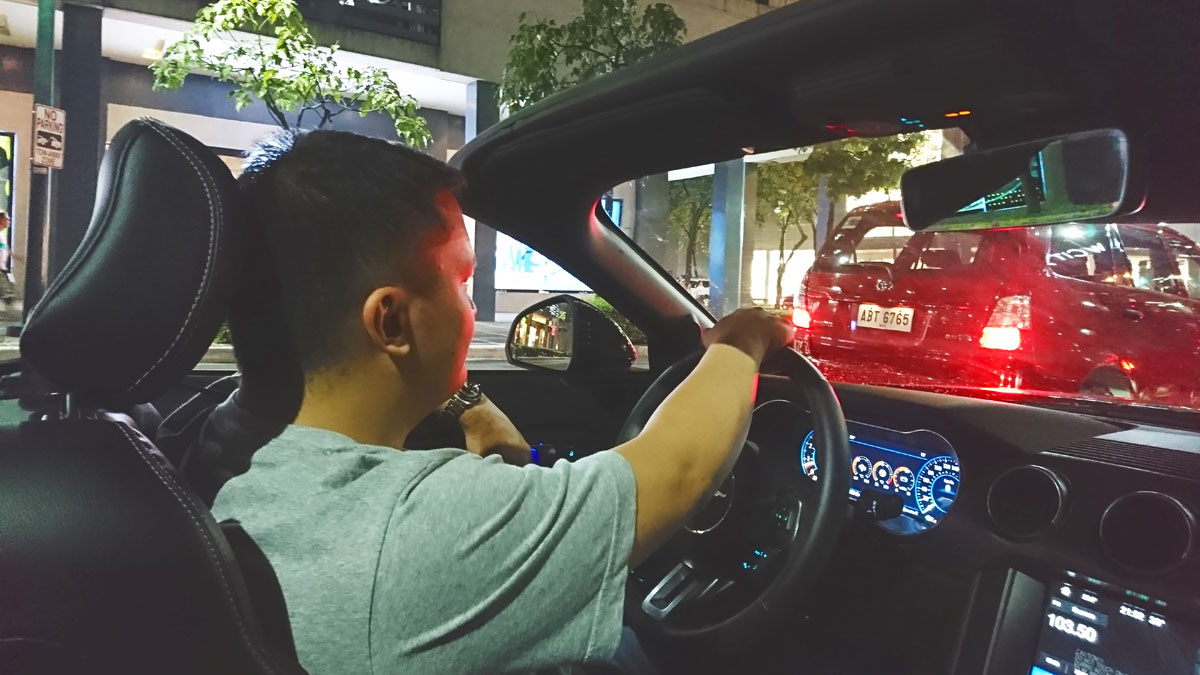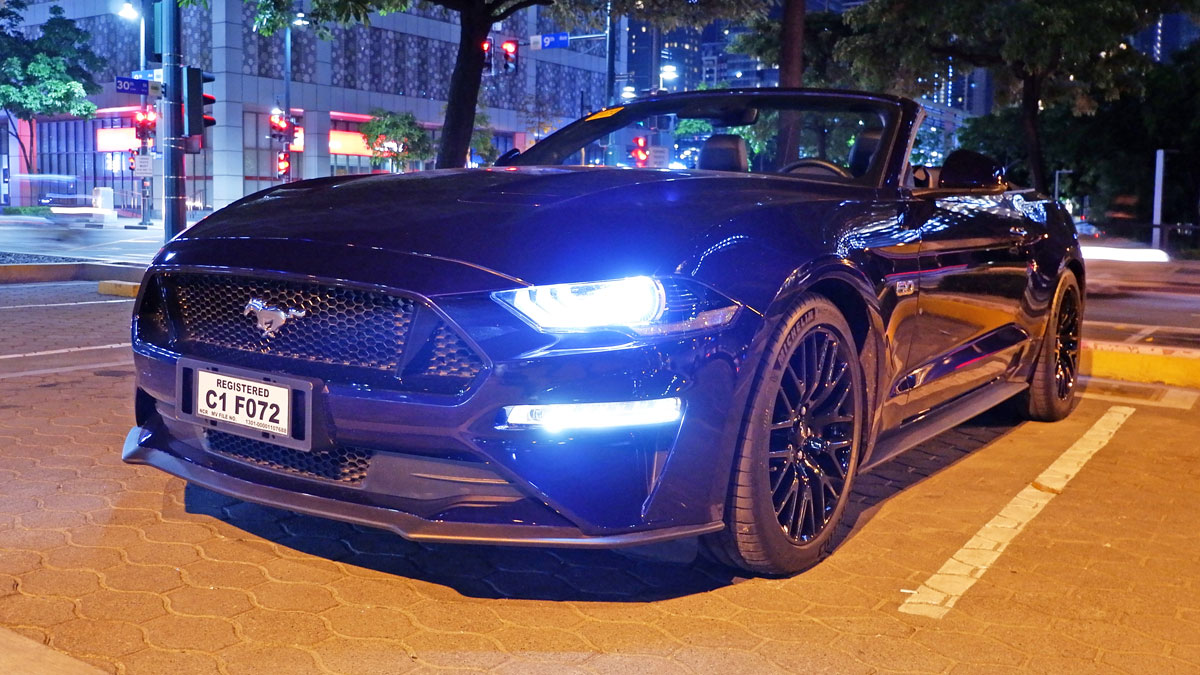 Speaking of the roof, the NVH levels with the cabin closed off are surprisingly solid. Road and wind noise are no problem, and even the engine's roar gets muffled by the fabric. But if you want to go au naturel, you can easily unlock the big plastic handle on the ceiling and press down on the switch.
The 460hp, 569Nm 5.0-liter V8, as you can guess, hums with a low gurgle while idling and bellows a wholehearted growl when your foot hits the floor. Power is delivered to the rear wheels right away and there's no noticeable delay in acceleration. Even though this particular convertible is fitted with a 10-speed auto box, at times it still feels like you're dealing with an old-school stick; there's a slight nudge from the gear changes when you're speeding up and braking hard.