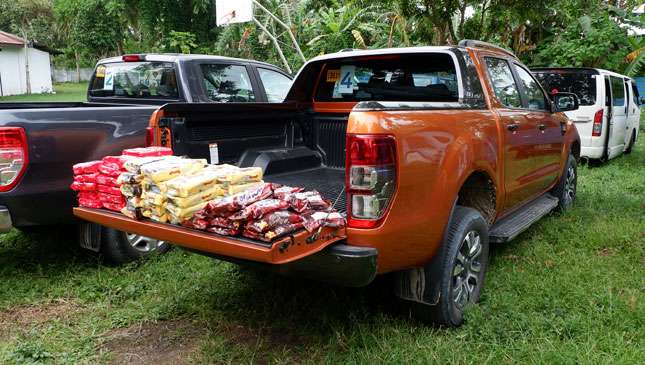 With the abundance of parties and gift-giving every holiday season, it's easy to forget that not everyone is so lucky. While we're fortunate enough that our biggest concern is getting our Christmas shopping done and surviving holiday traffic, there are those who will struggle to even have food on the table to eat, let alone a feast for noche buena. With the spirit of giving in mind, Ford Philippines recently hosted a soul-enriching journey that allowed us to reach out and lend a helping hand.
This trip with the ever-robust Ford Ranger took us from Ford Global City to Masungi Georeserve in Rizal, then down south to San Juan, Batangas. It was billed as a southern adventure, but it would turn out to be much more than that.
Continue reading below ↓
Recommended Videos
The first pit stop on the trip had us hiking through Masungi Georeserve. Tucked away in the rainforests of Rizal, the conservation area is named after the word masungki, which translates to spiked—apt, considering the abundance of sharp rocks and peaks along the hike. The highlight (aside from the splendor of nature's beauty, of course) was the various man-made rope climbs and bridges along the trek. It made channeling our inner Spider-Man easier and more fun.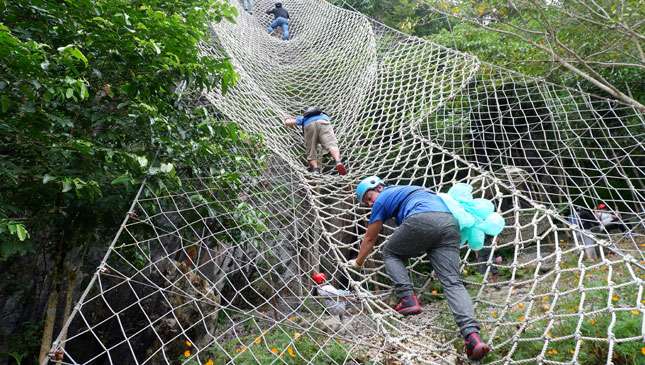 After the trek, we made a quick stop at a nearby restaurant for lunch where the dishes featured some flowers culled from the Georeserve as part of the delicacies. Once the food settled, we were back behind the wheel once again; this time through back roads heading south toward Acuaverde Beach Resort in Batangas.
The next day we left the resort early for a quick stop at Malabrigo Lighthouse, one of the 24 erected during the Spanish colonial period. The over century-old landmark not only made for a good photo op, but it was a chance for the group to learn more about Batangas' history.
Our last stop was the most rewarding: St. Martin De Porres Kids' Home in Laguna is a safe haven for male children aged 5-17 who are orphaned, abused, abandoned, and generally uncared for. Our visit included a magic show, some dancing and games, and just a whole lot of fun for everyone both old and young. Since we left Manila, our pickup beds contained packages wrapped under tarpaulin. Our ultimate goal, it turned out, was to deliver some treats for the children and some paint for the center where they stay.
Normally, these long drives from car manufacturers give us a chance to try out their cars. But this particular trip with the Ranger was different. In a literal sense, yes, we were actually hauling some cargo on the beds. But what it meant for the children at St. Martin's went beyond testing the Ranger's payload capacity. With our pickups, we were able to bring joy and hope to some inspiring young boys with bright futures ahead of them.
Hopefully, our efforts will make their Christmas season (and beyond) just a little bit better. Thank you, Ford Philippines, for letting us spread some holiday cheer. It was a southern adventure worth remembering.