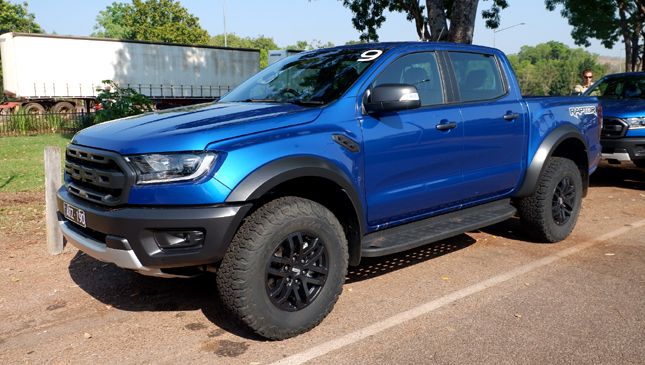 When Ford Philippines announced last year that the Ford Ranger Raptor was making its way to the Philippines, the public naturally got excited. It's been a few years since the country's pickup segment really heated up with the arrival of numerous new models, but it seems the clamor for them has yet to wane.
It was easy enough to get excited over the Ranger Raptor, honestly. We've all seen what its big brother the F-150 Raptor looks like and is capable of, so the idea of a smaller version hitting our streets is intriguing. Since that first announcement, we've been able to see it in the metal twice in Thailand (where most of our cars are manufactured).
Continue reading below ↓
Recommended Videos
Our latest sighting, however, was a little bit special. This time, we flew to the Northern Territory in Australia to see the Ranger Raptor in the Outback. And we have to say, the pickup looks right at home nestling on the hot sand and under the dry heat of the desert. It was as if we were looking at curated press photos designed to make the Raptor look tough, only we were actually getting our shoes dirty in the process.
If you're excited for the Raptor's imminent arrival in the country (Ford Philippines' website says it's due this year), then check out our gallery of the pickup here direct from the Outback. Cheers!