Even before the pandemic, about 70% of GrabCar riders still preferred to pay by cash. But after the government-mandated cashless transactions to stop the spread of COVID-19, people have been slow to give up their cash in favor of safer payment methods.
This is why Grab is launching a new method of payment that will help people get used to not shelling out cash every time they take GrabCar. Cash-in with Driver allows cash-paying commuters to activate their GrabPay wallets during the ride. The rider simply has to choose the Cash-in with Driver option in the Grab app and follow the prompts to create a GrabPay wallet profile. The rider will then deposit cash to the driver through a cash box inside the vehicle, minimizing physical contact. The driver will credit the amount to the rider's GrabPay wallet, which will then be used to pay for the ride.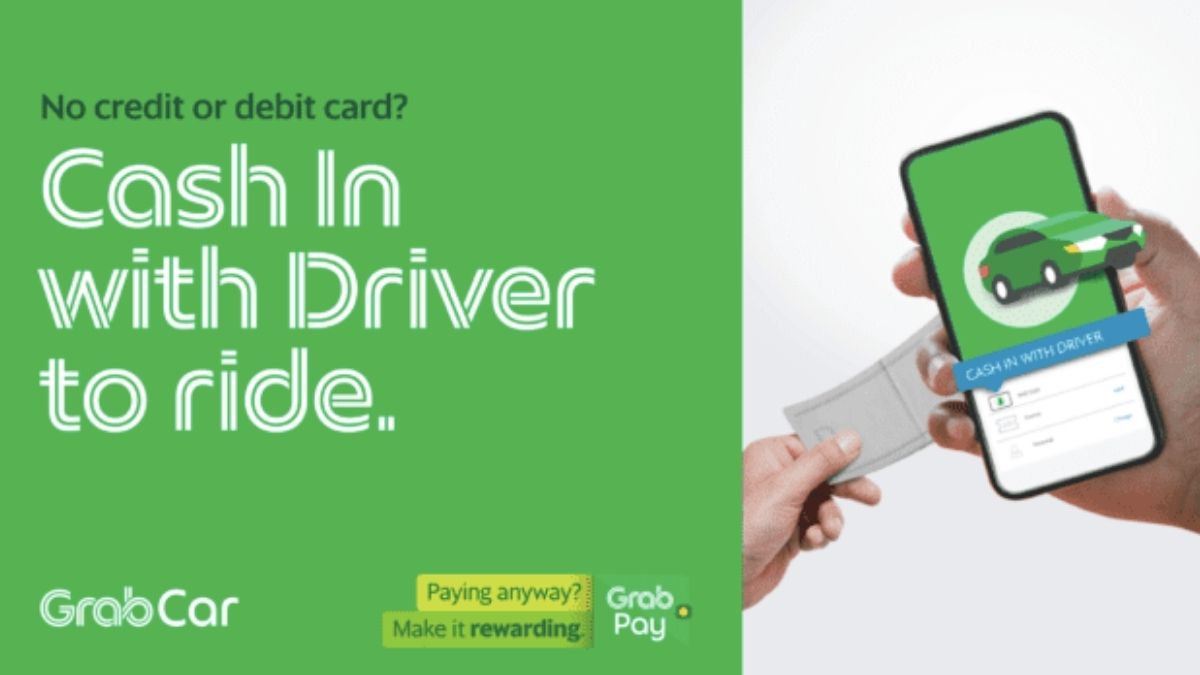 Continue reading below ↓
Recommended Videos
The rider can then top off his GrabPay account through a number of channels (Instapay, over-the-counter at 7-Eleven, direct bank transfers, and so on), so it will be funded for the next GrabCar trip. 
During the virtual launch of Cash-in with Driver on Wednesday, October 28, Ronald Roda, Grab Philippines head of transport and shared services, likened the experience to riding the MRT, where commuters are encouraged to buy a pre-loaded card that they use to gain access to the platform and trains. The concept is similar, he explained, only that the GrabPay wallet is loaded in one's mobile phone .
"With many of our kababayans required to physically be present in their workspaces and offices, transportation remains key in effectively driving safe and sustainable economic recovery for our communities and our country," Roda said. "Through this innovation, we hope to help ease the cashless barrier for our commuters by enjoining our driver-partners to not only provide a safe and reliable means of transportation, but to also help more Filipino commuters embrace cashless payment, and unlock the many benefits that await them with GrabPay."
Previously, commuters were unable to book rides if they did not have a credit card linked to their Grab app or if their GrabPay wallet did not have enough funds to cover the cost of the ride. They could also only top-up their GrabPay wallets with the drivers. This new service will allow commuters who had only ever previously paid for their rides with cash to book rides and transition to purely cashless payment methods moving forward.
The Cash-in via Driver was first announced to GrabCar drivers in July for supposed implementation on October 26. But Grab Philippines officials said this feature will be fully rolled out to riders by November 2020 through an updated version of the Grab app. It will initially be available on GrabCar two-seater and four-seater in Metro Manila, GrabBayanihan Car, GrabCar two-seater in Cebu and Pampanga, and soon on GrabTaxi.
NOTE: This article first appeared on Esquiremag.ph. Minor edits have been made.