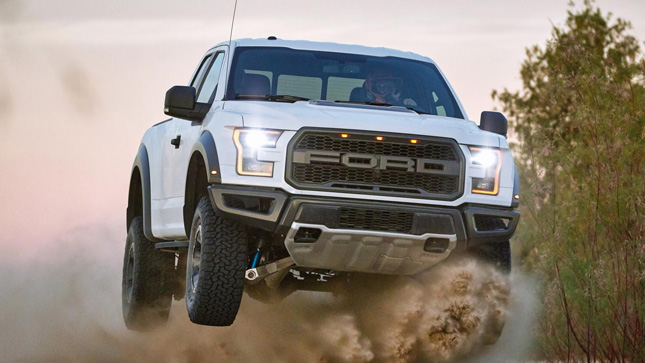 What is it?
This is the new 2017 Ford F-150 Raptor. The previous version exited the Ford pick-up range back in 2014 as the all-conquering, V8-powered desert sled. It was so good, we couldn't really see what could be done to make it much better. Maybe supercharge it and lose a few pounds here and there, but there was nothing wrong with the way it was.
So what have they done?
They've only gone and completely redesigned the thing from the tire treads up and from front to back. As the F-150 range was moving to aluminum bodies, the company took the opportunity to add lightness to the Raptor, too. Model for model, it's around 227kg lighter than the last one. But that's a long way from all they have done.
What about the engine?
That's gone the way of the steel body—to the museum. Instead of using a reworked version of the 6.2-liter truck motor, Ford has dropped in a version of its high-performance 3.5-liter Ecotec V6, similar to the one being used to power the new Ford GT. We know that sounds like heresy, but stand by for a minute. This new bent six has more power (450hp) and a dollop more torque (691Nm) and uses around a quarter or more less fuel than the V8 it replaces. Allied to this is a new 10-speed-gearbox (yes ten) and a transfer case packed with magic.
ADVERTISEMENT - CONTINUE READING BELOW ↓
And the chassis?
That's all new. Designed and built exclusively for the Raptor—and the aerial bone-crunching challenges that brings. Stripped of the bodywork you can see the new huge box-section frame, the massive, new 44% larger Fox shocks—they make the last ones look like pipe cleaners by comparison—and the brand new wheels and tires created to ensure this Raptor doesn't disappoint on or off-road. But it is even more huge—another six inches wider track and over two inches more suspension travel. So width and height restrictions could be a problem.
How's the interior?
Feels like coming home if you've owned or driven a Raptor before. But a home that's been extensively and tastefully remodeled. The massive heated and cooled seats are there, the dials, knobs and screens all present and correct. So is the just-so driving position. But now there are things like the twin-pane sunroof, which makes the truck almost feel like a convertible when fully open. There's also the magnesium paddle shifter and the mode switch on the steering wheel, which deserves it's own story.
Go on then…
In the previous Raptor you could tune the chassis with a number of knobs and switches to get it roughly where you wanted it. In the new truck, you just hit a mode switch and the truck does the rest. You can still mess with each parameter on your own, but for 99.9% of the time, you'll find the truck has already out-thought or correctly second-guessed what it is you want to do or achieve.
What modes did you try?
Of the six modes—Normal, Sport, Weather, Mud & Sand, Baja, Rock Crawl—we tried the Raptor in everything other than Weather. None of them disappointed. Sport crispens up the responses in all areas and would be my default day-to-day driving mode, Rock Crawl turns this huge 2,495kg truck into a nimble motorized mountain goat. But it's the Baja mode that really shows off the Raptor's new abilities.
What does that do?
This dials up the engine's anti-lag tech—it keeps the turbos spinning above 20k rpm even when you are off the throttle, so the engine can leap back into action when you find the balls to get back on it—and summons a shift schedule designed to make this thing fly over bumps, ruts and anything else you point it at.
Sounds like fun?
Oh my. It is. Getting behind the wheel and flooring the new Raptor across a wide-open desert is one of life's great pleasures. Right up there with drifting your favorite road car around a track or roundabout. As the owner of several previous-gen Raptors, I had a certain ingrained expectation of what this truck probably could and could not do. But after 30 seconds on the first trail, all those evaporated. It will cruise—and I mean cruise—at 129kph down rutted, rock-strewn tracks, with enough reserve power to add another burst as and when needed to get over a big set of ruts or jumps. The last-gen Raptor was good, but it would be left behind in seconds by this new one.
What about on the road?
ADVERTISEMENT - CONTINUE READING BELOW ↓
Same thing. This new one is much faster and quieter. It will cruise effortlessly at 130-145kph and shoot up to over 177kph as and when required. All with much less drama and NVH than in the previous model. This new Raptor now is—or very close to—Range Rover territory as far as cabin comfort and hush go.
There must be something you don't like about it?
Well, the steering does feel much lighter than before, which can make feeling the front end a little difficult at times. It's not that it doesn't respond how you want it to, it's more that lack of feedback. And that ten-speed gearbox does make a few crunching and clashing noises, which make you wonder if all's well. But it never did anything other than work flawlessly, so maybe that's just how it rolls. And that V6 engine/exhaust sound? It's not the V8 rasp we all know and love—more Nissan GT-R than anything else—but the upsides it offers are so great, it's worth the switch.
There really isn't anything else truly like the Raptor on sale. It defined a new genre of truck when the original was launched. This one takes that genre to a whole new level.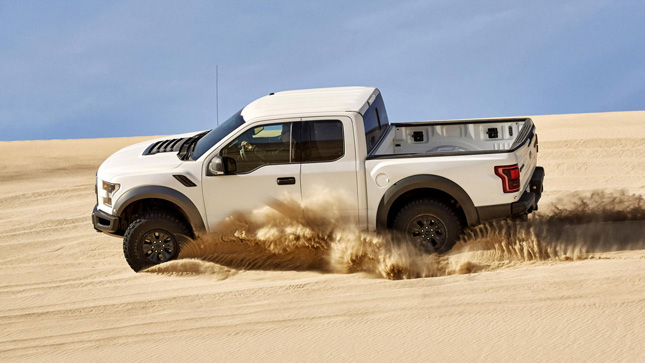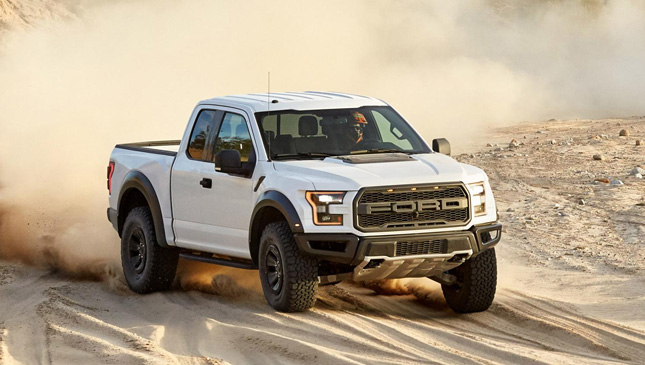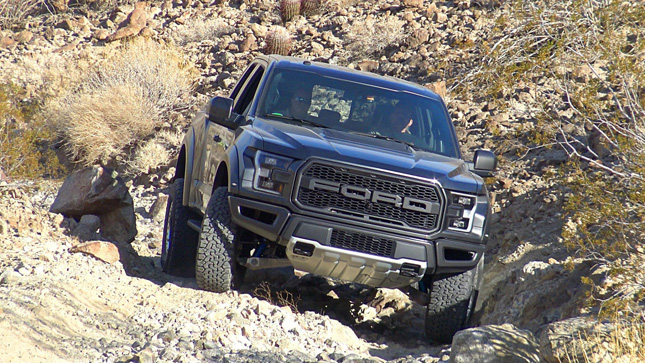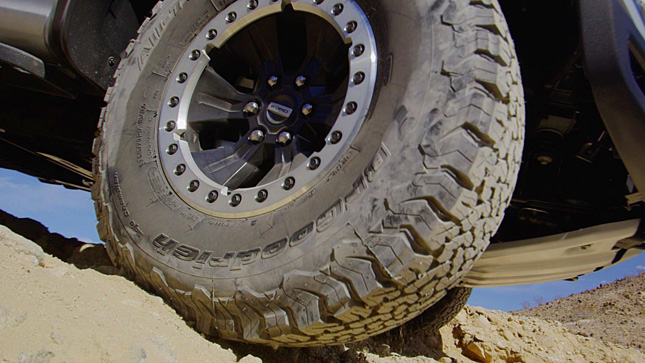 ADVERTISEMENT - CONTINUE READING BELOW ↓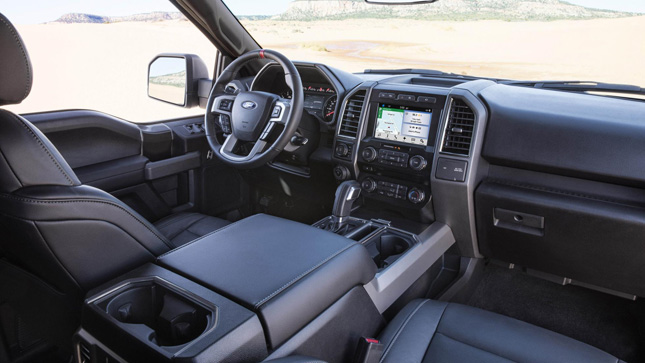 NOTE: This article first appeared on TopGear.com. Minor edits have been made.