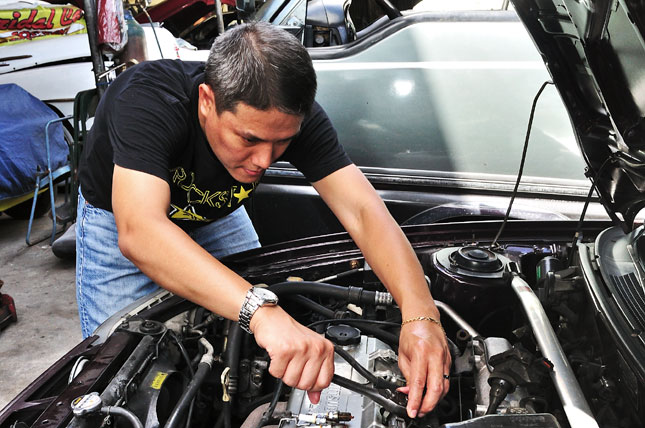 I have a soft spot for any talyer-related topic because I was exposed to this kind of car culture at a very young age. As a little boy, I would accompany my mom, dad or any of my car-crazy uncles whenever any of them visited the mechanic. I really enjoyed it, and it contributed to my car knowledge.
Even now, I like going to the talyer for a number of reasons. First, I have a thing for old cars (I own two). Second, I think your relationship with your own car should be on a personal level, and there's no better place than a talyer for ensuring that. Third, you should entrust your car to only one trustworthy mechanic who knows it well.
These days, however, with so much automotive technology requiring special diagnostics from the casa, a good talyer and its traditional ways seem to be fading away. So, coming across one is something of a treat. One such place is Alfred Motor Works in Quezon City. Started by the father of owner Alfred Perez, the repair shop was Alfred's childhood playground, and it was where he eventually learned the necessary car-shop skills. Right after college, he took full supervision of the business.
The workers are likewise mostly second-generation, their craft handed down by their fathers who'd been employed by Alfred's dad.
"There are a number of advantages to having second-generation workers, such as the familiarity of the skills of each worker, and the working rapport between us," Alfred says. "A good working relationship is important."
ADVERTISEMENT - CONTINUE READING BELOW ↓
These guys still do their work the traditional way rather than adapting to modern techniques. You'll see old tools of the trade here.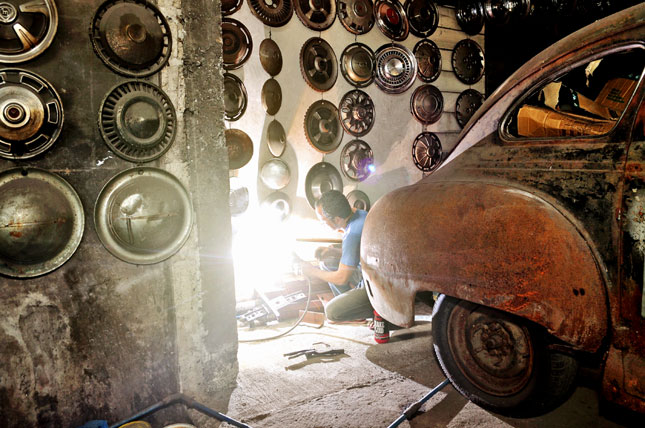 Alfred has 20 people with various specialties. The shop specializes in restoration, body repair and paint, but it also touches on mechanical, electrical, upholstery, radiator, chassis and muffler repair. And although he is known mainly for restoring vintage American cars, Alfred has also turned his attention to Volkswagens because they're very popular, not to mention easy to restore. The work is straightforward, and the parts are readily available.
Restoration is naturally the center of our discussion as Alfred shows me around. For both the owner and the customer, time is of the essence; the earlier you start and the earlier the car is brought in, the more you can cover what has to be done.
Alfred arrives at the shop at six in the morning. He starts parking the cars properly, then washes the restored cars with his stay-in workers. Afterward, he reviews the day's to-do list and work memos to be given to each worker before the shop starts the work proper at exactly 8am. They will work on cars that have to be finished by 5pm. Alfred's schedule includes whole-day supervision, routine checkups, and paperwork. As for sourcing parts, he says he squeezes that in when needed.
ADVERTISEMENT - CONTINUE READING BELOW ↓
Recommended Videos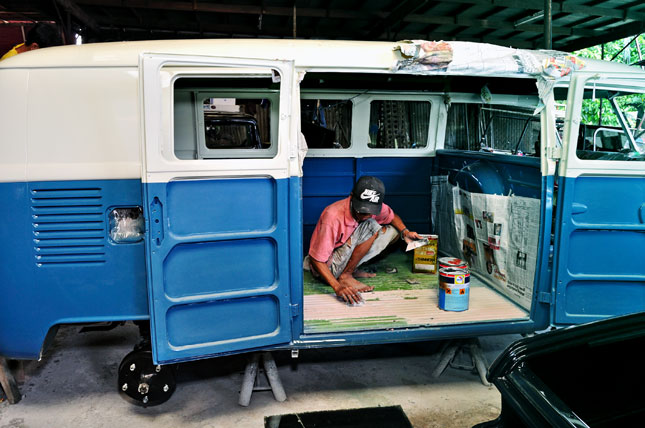 He shows me a 1996 VW Beetle and a Type 1 Bus being restored to motor-show condition. It's hard not to spot these two. Both paint jobs are based on the original color swatches. The Bug is practically done, while the Kombi's floor is still being worked on. Alfred gladly shows me how to apply filler, which we commonly know as masilya. Needless to say, it's all about the details in this kind of work.
"I consider a job well done when it passes my quality standards," Alfred shares with pride.
Apart from the V-Dubs, he shows me his Toyota 'Mango' Sprinter parked in the far corner of the shop. It was exhibited at the World of Toyota Motor Show in 2013. It's a good-looking Sprinter, and Alfred stresses the importance of period-correctness: "It's always best to keep the car as it was engineered--why change it?"
The shop restores cars by the book, but if a client does have another preference, "we're open to their ideas, of course, and we try to merge the possible and compatible ones with the original project plan."
ADVERTISEMENT - CONTINUE READING BELOW ↓
One thing that's never compromised, though, is the work method. "The basic traditional system of restoration is getting rare, but I prefer to use it because there are no shortcuts in doing the job, and so that I can give emphasis to every little detail to be put in the restoration process," Alfred explains.
Ford Mustangs are what he works on quite often, so much so that it has become second nature. But Alfred readily admits that American cars are too specialized, and parts are becoming more expensive and difficult to come by, which is why he is concentrating on VW. The shop tackles the odd BMW or Rolls-Royce every now and then, too, and Alfred and his workers do extensive research to get it spot-on.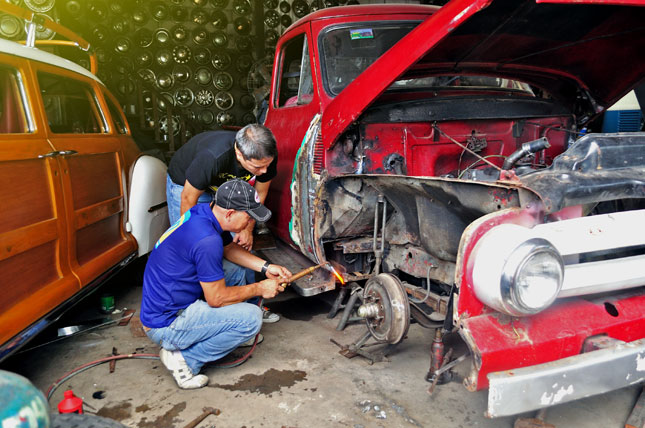 Restoration takes a lot of time. For a quick income turnover, Alfred offers quick services--oil change, tune-up, air-conditioning repair, and other minor jobs--to cover the payroll. The weather is another thing they have to contend with. It's best to paint a car on a sunny day, but if Mother Nature doesn't cooperate, then they have to concentrate on other things like mechanical or electrical issues, and upholstery. Running a car shop is all about time management.
As for modern cars, what sort of challenge do they present?
"The difficult thing is that their mechanicals are all computerized," Alfred points out. "Even if you service them, they will need special attention from the casa."
Just like any other car nut, Alfred appreciates both old and new. But the former is more his passion. It's clear his work is also his hobby. May he put more classic cars back on the road.
Photos by Erwin Barleta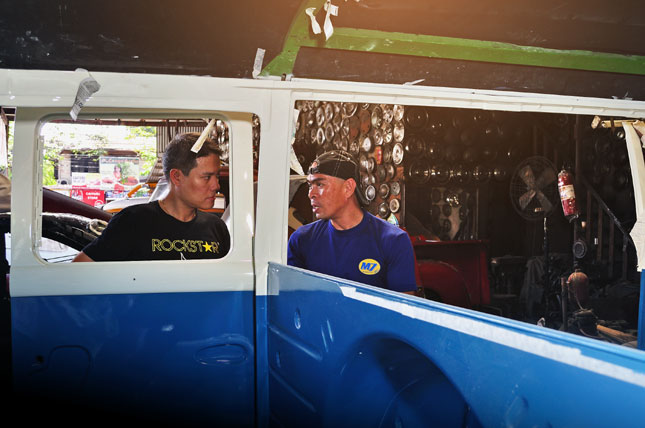 ADVERTISEMENT - CONTINUE READING BELOW ↓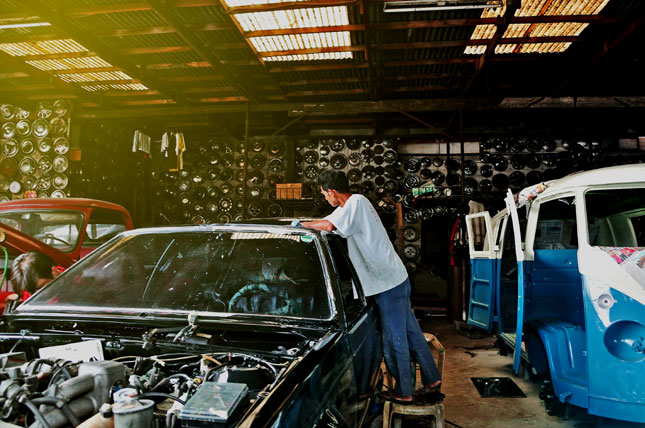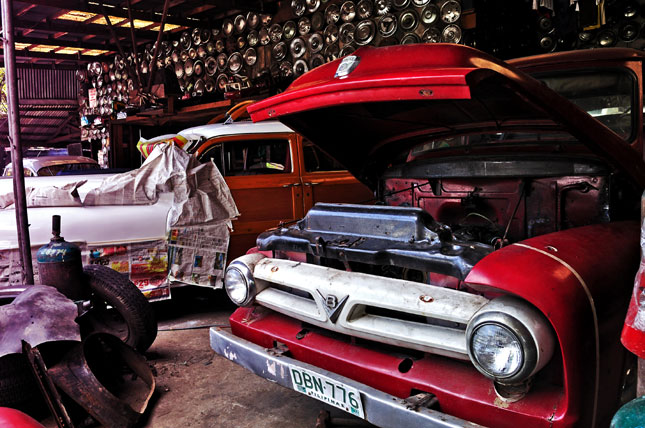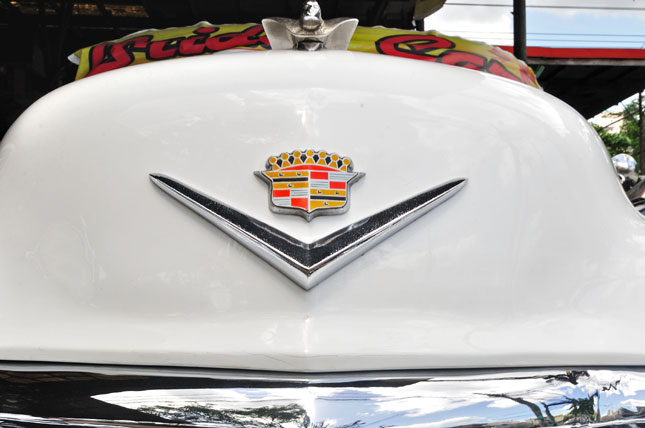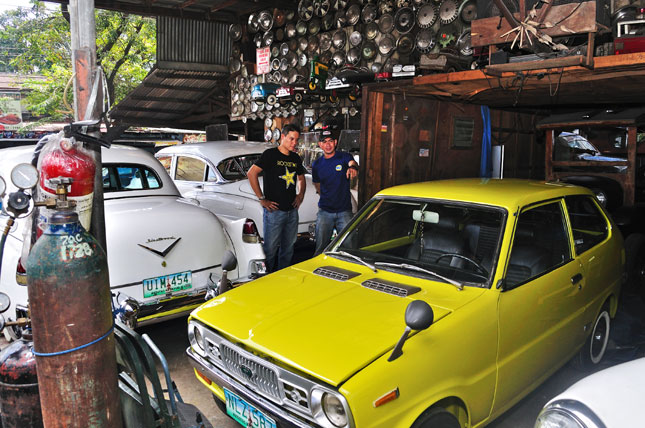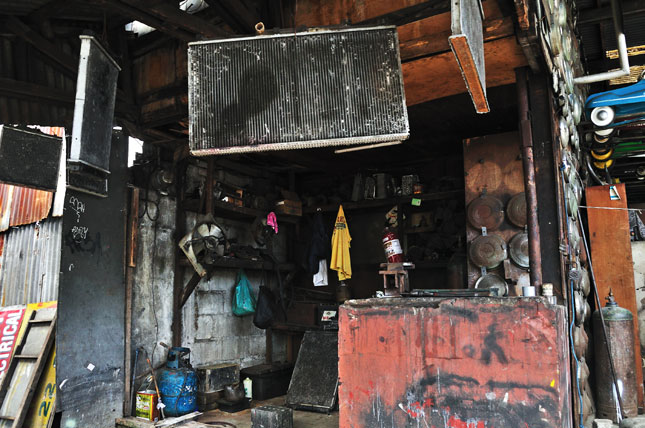 ADVERTISEMENT - CONTINUE READING BELOW ↓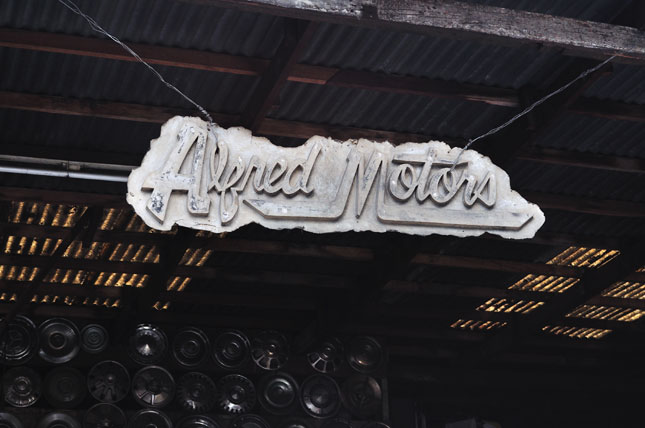 NOTE: This article originally appeared in Top Gear Philippines' February 2015 issue.