The Australians love a quirky police car. Clearly not in a hurry to be upstaged by Queensland's Kia Stinger, the New South Wales force has gone for another, even shoutier far eastern performance car.
This is a Honda Civic Type R police car, and if you plan on making your escape by a twisting, turning back road, you've probably had it.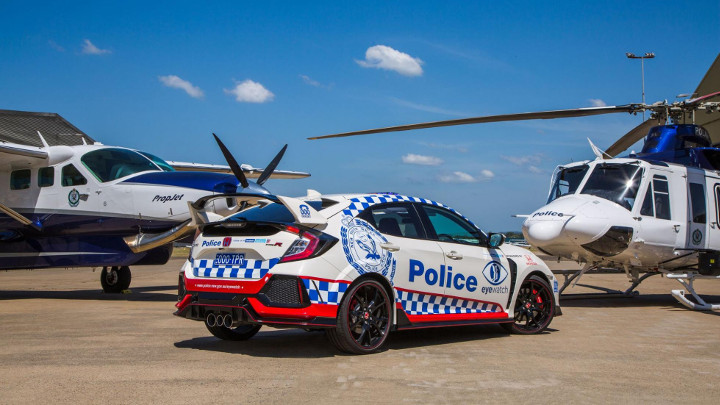 ADVERTISEMENT - CONTINUE READING BELOW ↓
Well, if the NSW police would actually put it into pursuit duties, you'd have had it. This won't actually be a patrol car, which is bad news for fans of cool police cars (us), but good news for fugitives in Boonoo Boonoo, Wambangalang and Bald Nob*. And everywhere in between.
Instead, it's a kind of social-media tool, PR-ing the NSW police's work and its love of beating Ford Focus RSs despite having half the driven axles and 30hp less. Or something.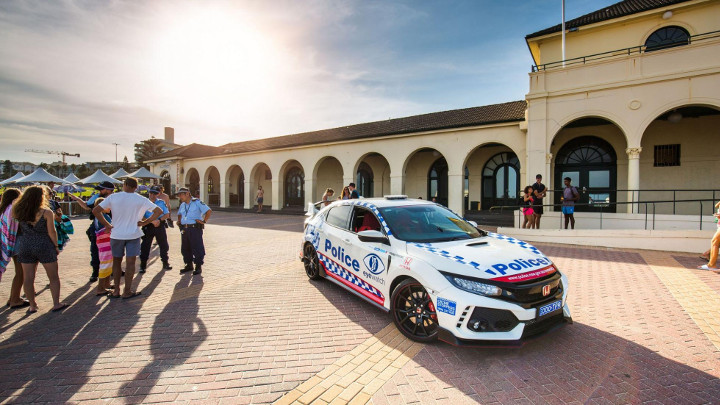 ADVERTISEMENT - CONTINUE READING BELOW ↓
Recommended Videos
For the next 12 months, it'll make appearances at police events across the state in a hope more people will want to get involved with police work. Would a 316hp hot hatch convince you? And perhaps just as importantly, do numerous police stickers help make better sense of the Civic's styling?
*Yes, these are real places. Never change, Australia.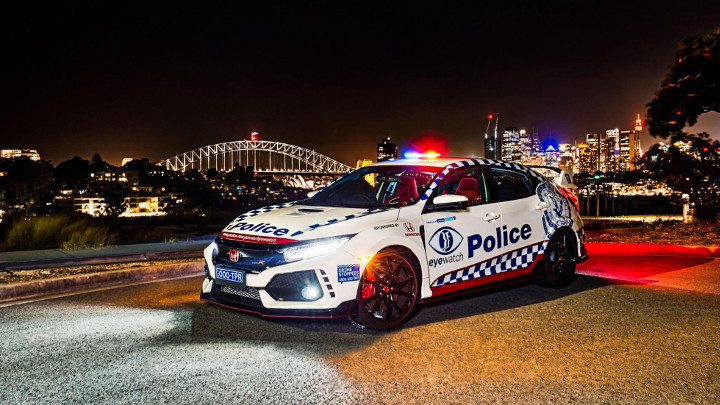 ADVERTISEMENT - CONTINUE READING BELOW ↓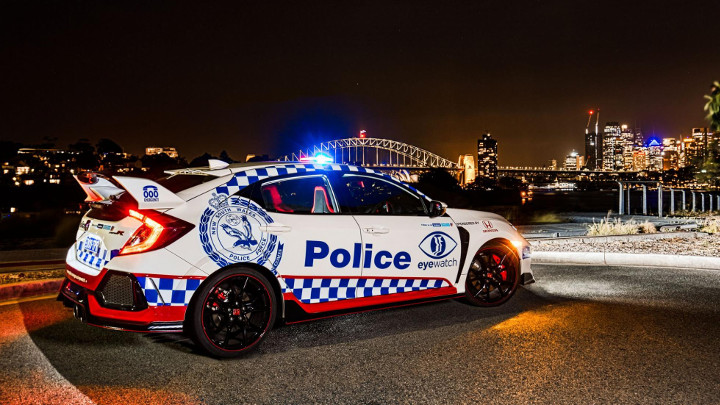 NOTE: This article first appeared on TopGear.com. Minor edits have been made.