It's been confirmed that Honda's big reveal at the 2019 Tokyo Motor Show (TMS) will be the next-generation Fit, better known as the lovable Jazz hatchback in our market. However, word on the street is this might not be all that's up the Japanese manufacturer's sleeve this year.
Reports are coming in that Honda is developing a Type R version of its popular subcompact hatchback, and that it will make its global debut alongside the standard model. Apparently, it will be a full-on performance car like the Civic Type R, too, not just additional aesthetic bits.
None of this is confirmed at this point and it's all just speculation. But we thought we'd get in on the fun by creating our own render of a Honda Jazz Type R based on what we've seen of the next-gen hatch in spy shots. Look at what we can do when we have a lot of time on our hands: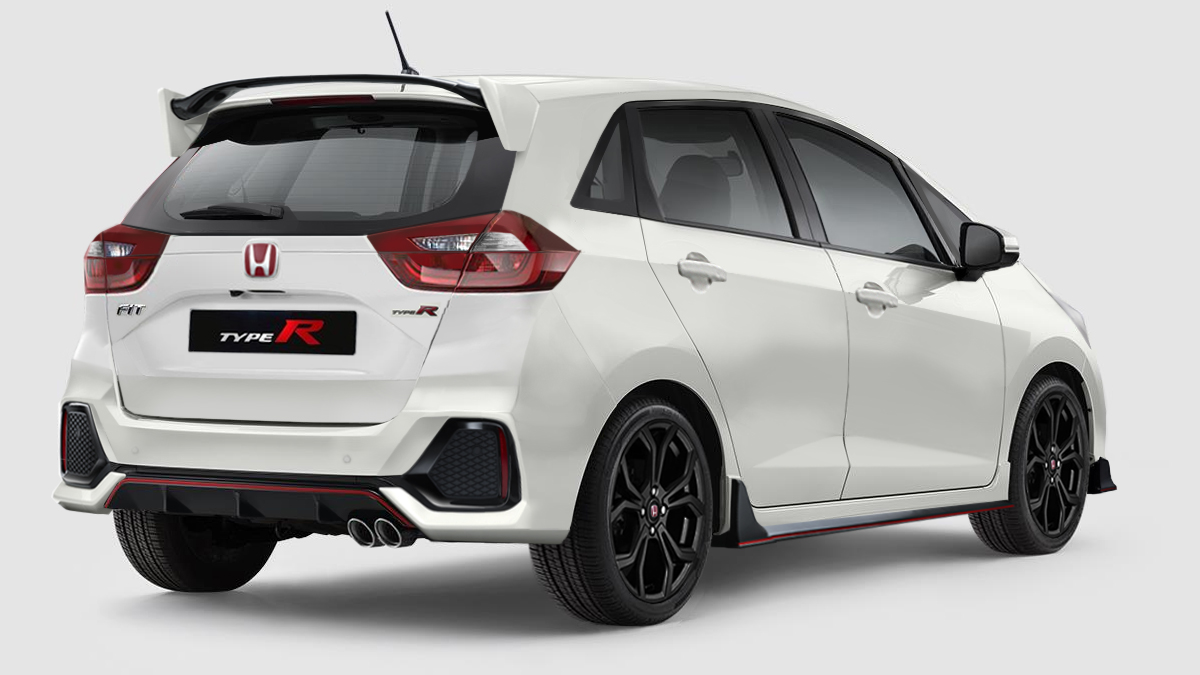 Continue reading below ↓
Recommended Videos
Pretty cool, eh? We're very pleased with the results, especially considering little has been seen of the all-new Jazz save for its headlights and overall shape. 
We'll all need to wait for the TMS in October to know what the real thing looks like if it actually is in development. Would you like to see Honda release a Type R of the Jazz?