The Honda S2000 is a car you're likely familiar with. Whether that's from Gran Turismo and Fast and Furious fame, or simply because you're a petrolhead who lusts after sports cars made via the purest of recipes, it's a bit of an icon.
That recipe? Engine in the front, drive to the rear, a manual gearbox and absolutely no sign of turbos or superchargers. If you want to buy a sports car that fulfils those criteria brand new, your choices are few. At normal prices you're limited to Japanese cars—the Mazda MX-5, Nissan 370Z and Toyota 86—or a Caterham.
About that engine. Ask anyone who's driven an S2000—whether they love it or hate it—and one component dominates all. It's a Honda VTEC engine in the very finest tradition; one which has two distinct characters.
The S2000's naturally aspirated 2.0-liter four-cylinder produces 237hp and 207Nm of torque. Combined with a 1,260kg kerb weight, it offers a 6.2-second 0-60mph time and 241kph top speed.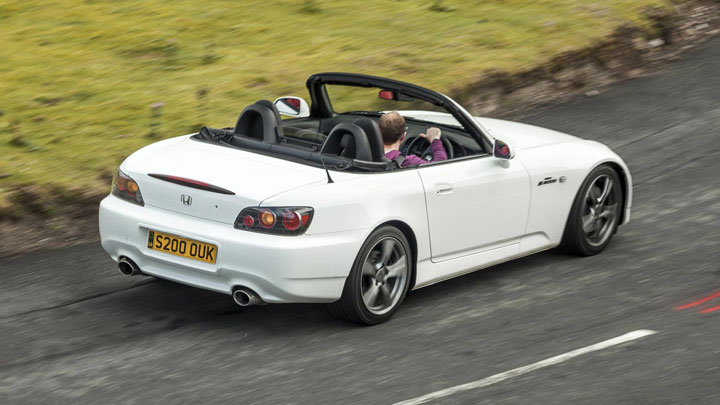 Continue reading below ↓
Recommended Videos
The S2000 was produced from 1999 to 2009, during which time over 110,000 were sold. The S2000 clocked up a decade on sale with the help of several updates, the biggest coming in 2004, when the styling was updated, and bigger wheels and suspension tweaks ironed out the infamously twitchy handling traits of early cars.
As the S2000 left the stage, it took Honda's performance car mojo with it. That's only returned with the recent arrival of the new Civic Type-R and NSX. Perhaps in time a successor to this little roadster will join them.
With prices starting at £6,000 (P386,000) in the UK, though, the original remains a seriously tempting sports car. But can you really buy one for such a small sum of money? And more importantly, should you?
What is it like on the road?