Porsche's Leipzig facility in Germany ranks high on our gearhead's list of dream destinations. Apart from hosting factory tours, the facility offers a diverse lineup of ride-and-drive experiences for Porsche owners and fans alike—including a fast-paced joyride around the Leipzig on-road circuit designed by Hermann Tilke.
Tilke's name should be familiar especially to Formula 1 fans: The German engineer has penned most of the modern circuits previously or currently used in the series. His CV includes Sepang International Circuit in Malaysia, Istanbul Park in Turkey, Marina Bay Street Circuit in Singapore, Yas Marina Circuit in Abu Dhabi, Sochi Autodrom in Russia, and Circuit of the Americas in the US.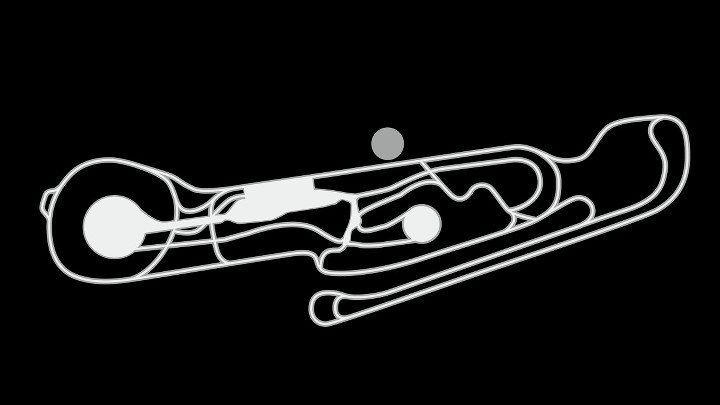 But what makes his Leipzig design special is that it recreates 11 corners from famous racetracks across the globe. The 3.7km, FIA-certified circuit literally takes you "around the world in 11 bends," as Porsche puts it, with each sweeper, hairpin, and curve coming at you in rapid succession to challenge your on-track driving skills.
A racing driver himself, Tilke has some advice on how to tackle each corner of the Leipzig track—you know, just in case you get a once-in-a-lifetime opportunity to experience it for yourself. Keep off the track barriers and send us a postcard, if ever.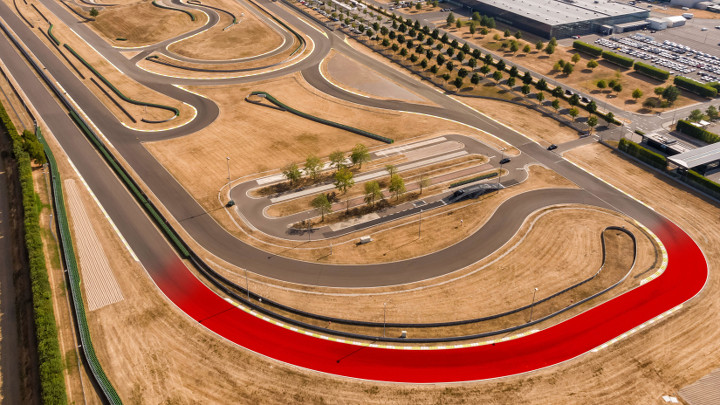 Sunset Bend
Leipzig's T1 is from the Sebring International Raceway in the US, a mainstay in many endurance racing series. The Sunset Bend is a high-speed right-hander that leads to the longest straight of the Leipzig track, which is why Tilke stresses the importance of getting a good exit out of the corner: "You have to hit the start of the bend at exactly the right point and then really hold down the accelerator so that you can move through the bend rapidly along the optimum line."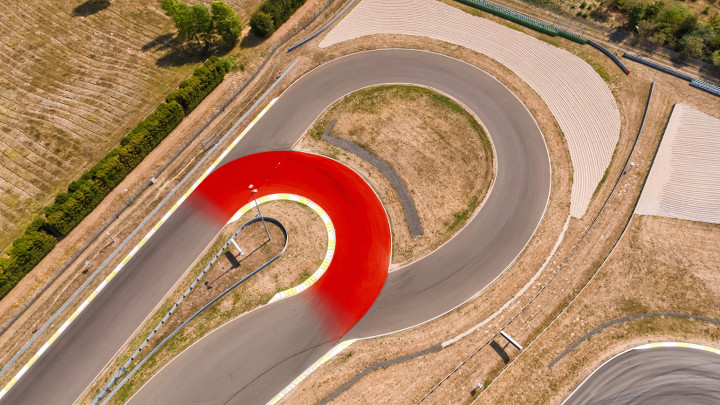 Loews Hairpin
It's the Monaco hairpin, minus the hotel after which it was named. "This bend is famous and notorious because it demands a tight steering angle," warns Tilke. "However, before you get to it, you have to punch the brakes really hard, shift down smoothly, and then steer cleanly into the bend."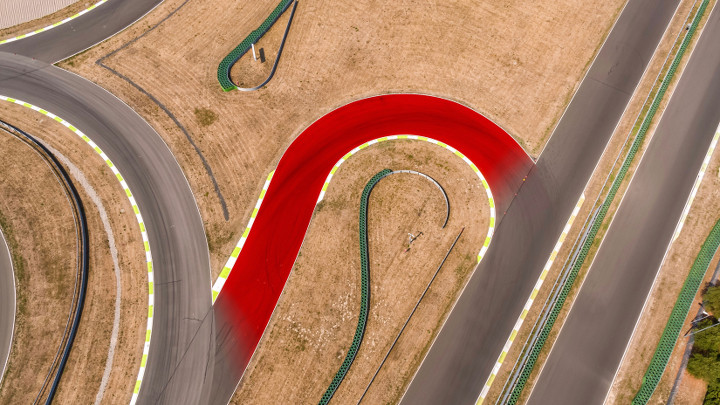 Victoria Turn
Long after the Autodromo Internacional Nelson Piquet in Brazil was demolished, its Victoria Turn lives on to wrong-foot Leipzig's track excursionists. "As you pass through the dip of the bend, you move from oversteering to understeering, which is what makes this bend so exciting," says Tilke. His advice: Brake smoothly before the corner, turn in precisely, and hit the late apex before powering out.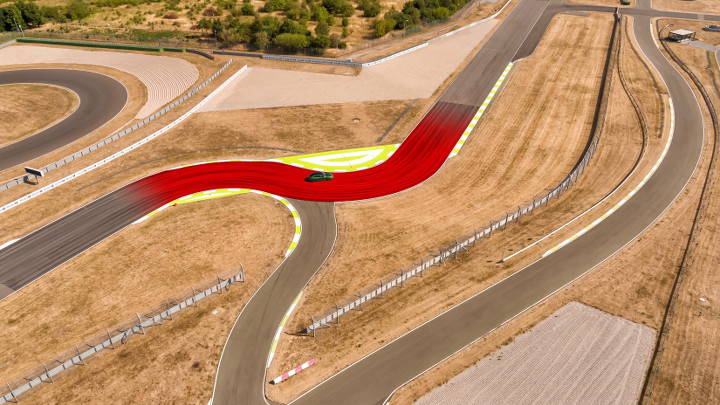 Mobil 1 S
Don't be afraid to ride the curbs of this right-left chicane from the Nürburgring—that way, you can straighten out the S as much as possible. "Cross this section fairly brutally, driving across the curbs and accelerating relatively firmly so that you can really feel the car properly," shares Tilke.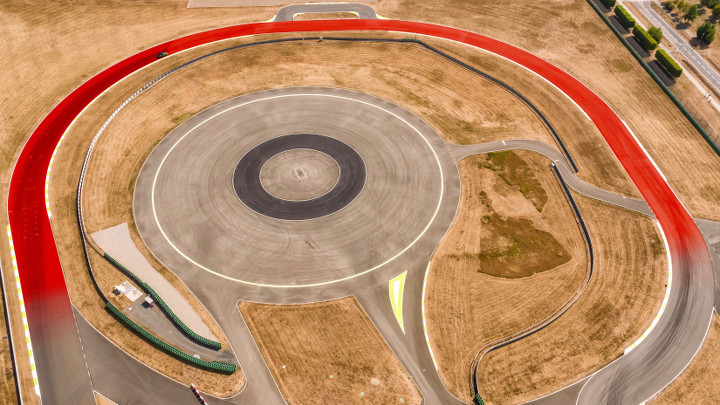 Curva di Lesmo
This corner from Monza in Italy may be regarded as two separate right-handers. "Looking ahead is absolutely crucial here," Tilke notes. "As you enter the bend, you have to really focus on the end of the curve so that you don't come out of it too fast."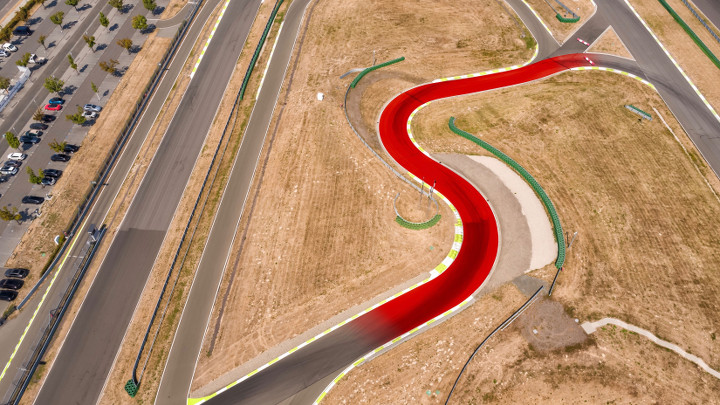 Corkscrew
The steep uphill-downhill sequence of Laguna Seca is the scene of many accidents both in video games and in real life—just go to YouTube to see how many people get it wrong. "You drive up into the sky, not knowing where you need to turn, before snaking along the steep downhill section," Tilke explains. "If you manage it—and really do it properly—you can be pretty pleased with yourself."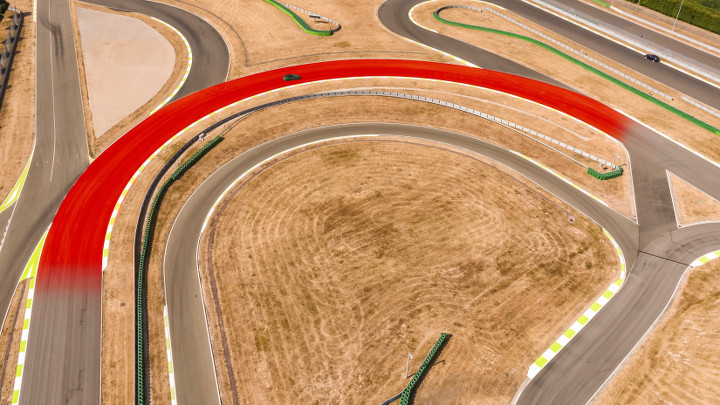 Parabolica
Another section borrowed from Monza, the Parabolica, like the Curva di Lesmo, is a right-hander that seems to go on forever: "Once you get in, it feels like you will never come out the other end," remarks Tilke. It's taken at high speed, too, so you have to contend with strong lateral acceleration.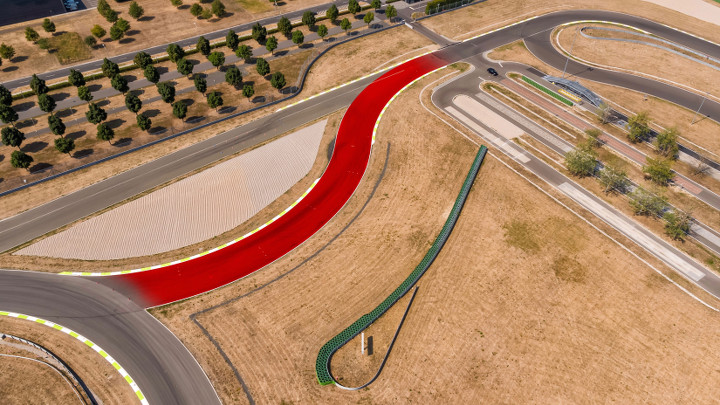 Suzuka S
"This is one for the technicians out there. It's for drivers who can concentrate," says Tilke of the S-bend from Japan's Suzuka Circuit. Finding the correct racing line and braking point is key to mastering this corner. Adds Tilke: "You have to drive very smoothly and glide round really cleanly. If you enter the bend too aggressively you can lose a lot of time."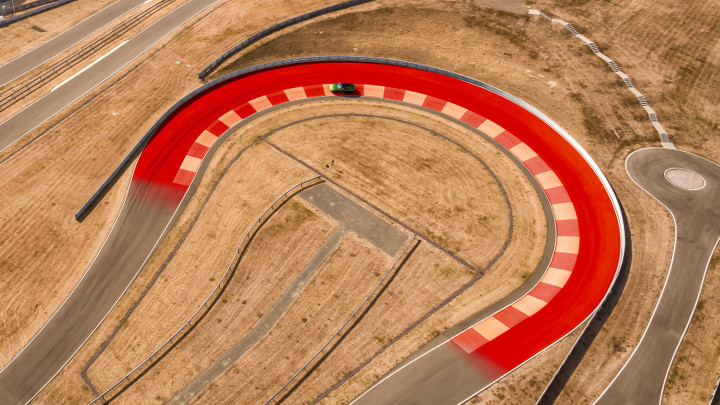 Karussell
With its 33-degree gradient, the sharply banked Karussell from the Nordschleife calls for the perfect combination of line and speed, according to Tilke: "You have to find just the right entry point, then you can basically 'fall' down this bend—it really is steep."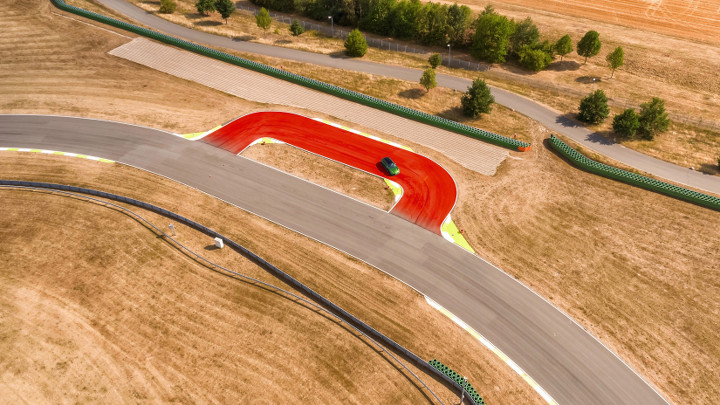 Bus Stop
The Circuit de Spa-Francorchamps in Belgium has no shortage of demanding corners. Tilke opted to recreated in Leipzig the Bus Stop chicane in its previous left-right-left iteration, and the way to approach it, he says, is to stay perfectly straight heading to the entry, navigate the low-speed turns, and "accelerate out of the curbs under full load."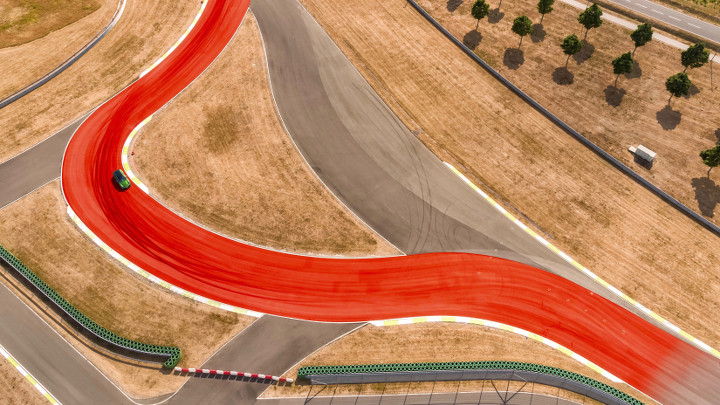 Suntory Corner
Tilke shares that this right-left combination, taken from the Fuji Speedway, is all about managing the load changes as the car exits out of the first section and goes straight into the tight second section.

Here's a video of the Porsche Panamera Sport Turismo Turbo S E-Hybrid in action on the Leipzig on-road circuit: