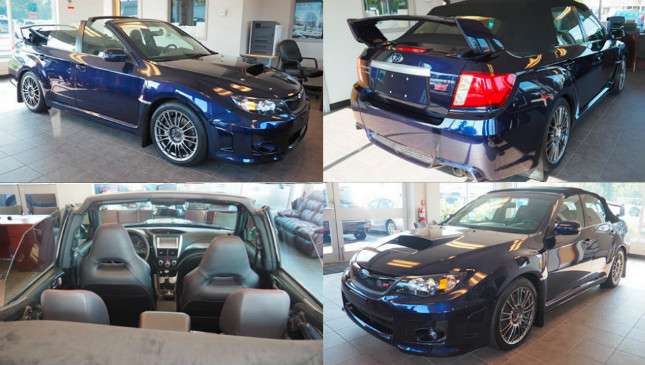 "Experience driving perfection in the 2011 Subaru Impreza WRX!" reads the happy advert.
"With less than 16,000km on the odometer, this four-door sedan prioritizes comfort, safety and convenience," it earnestly continues. "Subaru made sure to keep road-handling and sportiness at the top of its priority list."
For 139 words, the advert extols the virtues of an Impreza WRX sedan, but fails to touch on the one defining feature of the specific car it has for sale: It's a flippin' convertible.
So we don't know how the soft top of this four-door works, who made it, how much time and money was invested in its mechanism and materials…important information when it's an aftermarket rather than a factory job.
Continue reading below ↓
Recommended Videos
We suspect "comfort, safety and convenience" weren't prioritized in the chopping job that allowed for that roof to be fitted, though. We also suspect "road-handling and sportiness" weren't at the top the priority list.
Want it? Good news, as it's for sale in Manchester—the American one, in New Hampshire—for $26,967 (P1.38 million). Given there are no rally-bred sports sedan convertible rivals to compare it to, we're not sure if that's a bargain or not.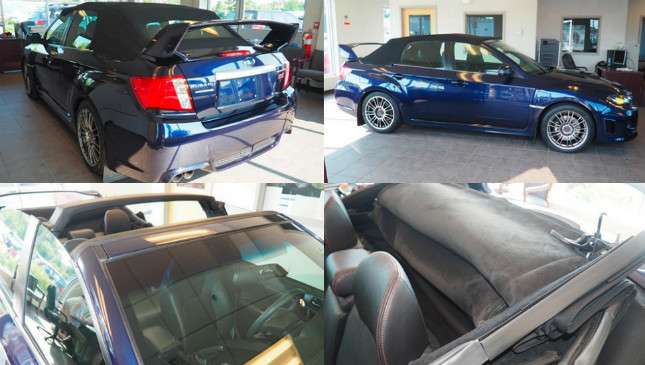 NOTE: This article first appeared on TopGear.com. Minor edits have been made.