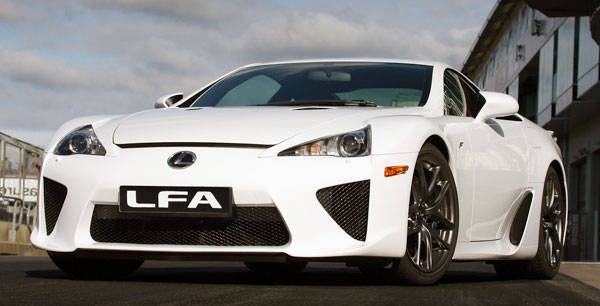 Lexus's top technical guy, Paul Williamsen, tells us a story about the LFA supercar. One time, while his team was driving it around in the US, they ran into a group of Ferrari owners. The latter were surprised when they found out that the LFA unit that Williamsen and his crew were driving had already accumulated 25,000 miles (40,000km).
And so the Ferrari guys asked Williamsen: "So, how many engines has this car used through all that mileage?"
That's a question that makes sense, considering the fact that the ultra-expensive supercoupe's 4.8-liter V10 engine revs to 8,700rpm to produce a maximum output of 552hp. These numbers ought to be harsh to the powertrain components, right?
"Just one," answered Paul.
"One?" the Ferrari guys asked, obviously impressed. "And how many times have you replaced the transmission?"
"Never," Paul replied. "This car has used the same stock engine and transmission through 25,000 miles."
ADVERTISEMENT - CONTINUE READING BELOW ↓
Needless to say, the Ferrari owners couldn't imagine their own exotic cars being driven that far without going through some engine or transmission replacement.
ADVERTISEMENT - CONTINUE READING BELOW ↓
Recommended Videos