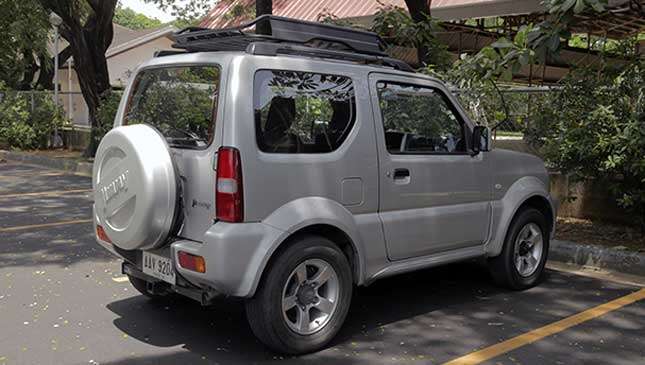 This message arrived in the Top Gear PH inbox recently, and I get excited when the senders are from my hometown. Baguio City is very close to my heart and it played a huge role in making me the driving enthusiast that I am today. Here we go:
Hi! I'm Sharon, a Baguio girl. I've been driving for the past 10 years. I started out with a manual-transmission car, but lately I've been enjoying mountain roads like Halsema Highway and the road going to Ambuklao in my automatic-transmission Isuzu D-Max. I recently bought a manual-transmission Suzuki Jimny and started relearning how to drive a manual. But I don't bring my Jimny to hilly areas with steep slopes because I am terrified of hill starts in bumper-to-bumper traffic. What is the best advice that you can give me? I so enjoy the Jimny. Kudos and best regards to you and Top Gear PH.

Hello, Sharon! Thanks for writing in. First of all, the Jimny is one of the most no-nonsense and capable vehicles that you can buy today. It is considered a great entry-level off-road vehicle, and it has a massive cult following in the off-roading community. Right out of the box, the 4x4 Jimny is a fantastic off-roader.True, it is tiny, but that is also what makes it so appealing. Horsepower and torque figures are conservative, and you do need to wring the 1.3-liter engine out a bit, but this is satisfying in the tight roads of Baguio City
Continue reading below ↓
Recommended Videos
My advice is to not be scared and just dive in and learn how to hang properly. Although it isn't advised to hang for extending periods because of the added wear on clutch components, it is a fact of life in Baguio City, especially with the worsening traffic condition.
Get to know your Jimny's clutch action better by practicing on level ground first. Slide into first gear and release the clutch pedal slowly until the you feel the clutch bite and some forward motion is achieved. With this as a reference point, it's time to experiment by adding more gas into the mix. When you translate this to a hill-start on a slope, the steeper the grade, the more throttle you need, and the quicker your left foot has to be when releasing the clutch. It may sound complicated for now, but you will get the 'hang' of it eventually.
It is also perfectly okay to use the handbrake when you you come to rest on an incline, especially if it is scary to shift your right foot from the brake pedal to the gas pedal quickly. It's all about having a sense of confidence that can only come from knowing your car well.
Experienced drivers have methods that they are comfortable with when crawling in bumper to bumper traffic on an incline. Find your driving style by practicing as much as you can. Just don't toll back into the car behind you. And when you're behind another car, it's a good idea to give them some room, too, just in case they roll backward.
It's a shame that you aren't utilizing your ride, which is one of the most ideal cars to own in the mountains. The Jimny can handle mild to wild terrain (thanks to its ladder-frame chassis), is efficient, and is just the right size for mountain roads. You should totally get out and drive it.

Let's not forget that nothing can be more satisfying than shifting your own gears on winding road in a car that you adore, and in a place that you love. Trust me, you will get hooked.
Happy driving!