Ah, 2009. A time when the Black Eyed Peas were all over the airwaves, Manny Pacquiao's fights were nation-stopping events, and the US economic recession was in full swing. It was also the year that this very website first went online.
Prior to the site's launch, Top Gear Philippines was solely a print entity (the magazine and the website survived concurrently until last year, when Summit Media ceased its print publications). And because we've just come off the heels of another New Year's celebration as of this writing, we thought we'd look back at how our content looked exactly 10 years ago.
Pictured here is the January/February 2009 issue of TGP magazine. On the cover, you can see a now-commonplace car that was just about to rear its head in the market: the fifth-generation Honda City. What's interesting, too, is the Big Test section, which pitted the Toyota Corolla Altis against the Mitsubishi Lancer and the Ford Focus. Back then, the compact-sedan market was still thriving.
ADVERTISEMENT - CONTINUE READING BELOW ↓
The issue is a nice little throwback, chock-full of tidbits that are funny in hindsight. For instance, current executive editor (then-staff writer) Dinzo Tabamo predicted that within 2009, General Motors would become a call center. Granted, the American company was in turmoil at the time and would later file bankruptcy that same year, so the prediction wasn't too far-fetched. We also included a shot of the Hot Gear wardrobe page because...well, you take a look.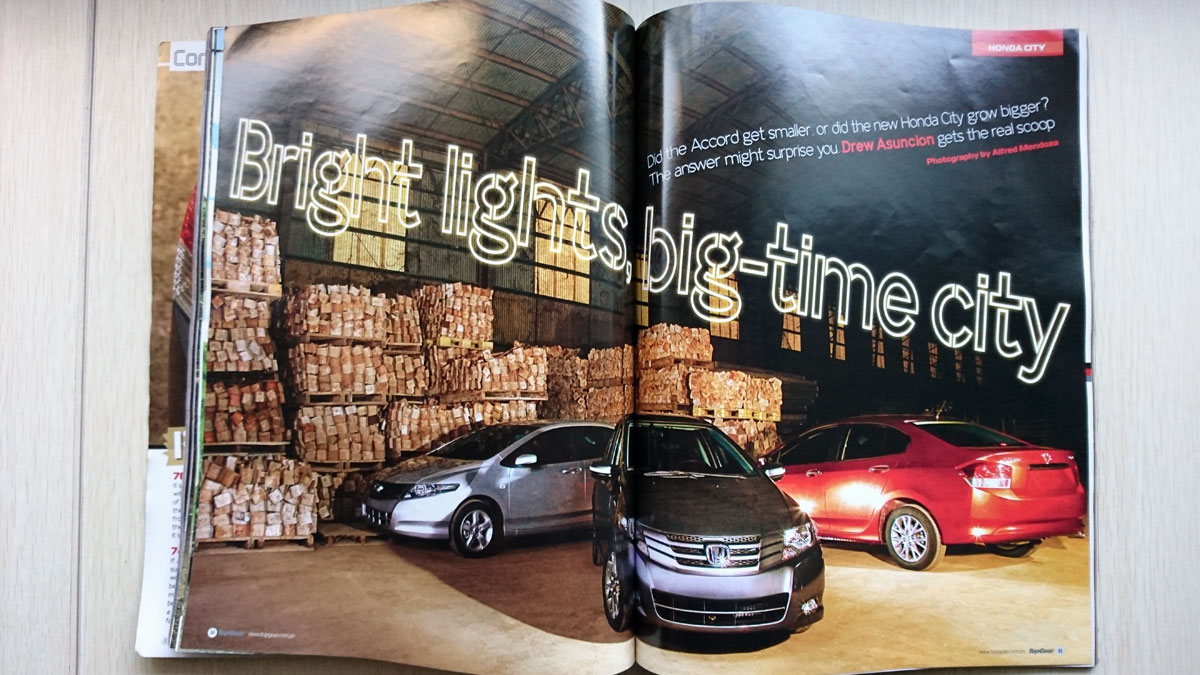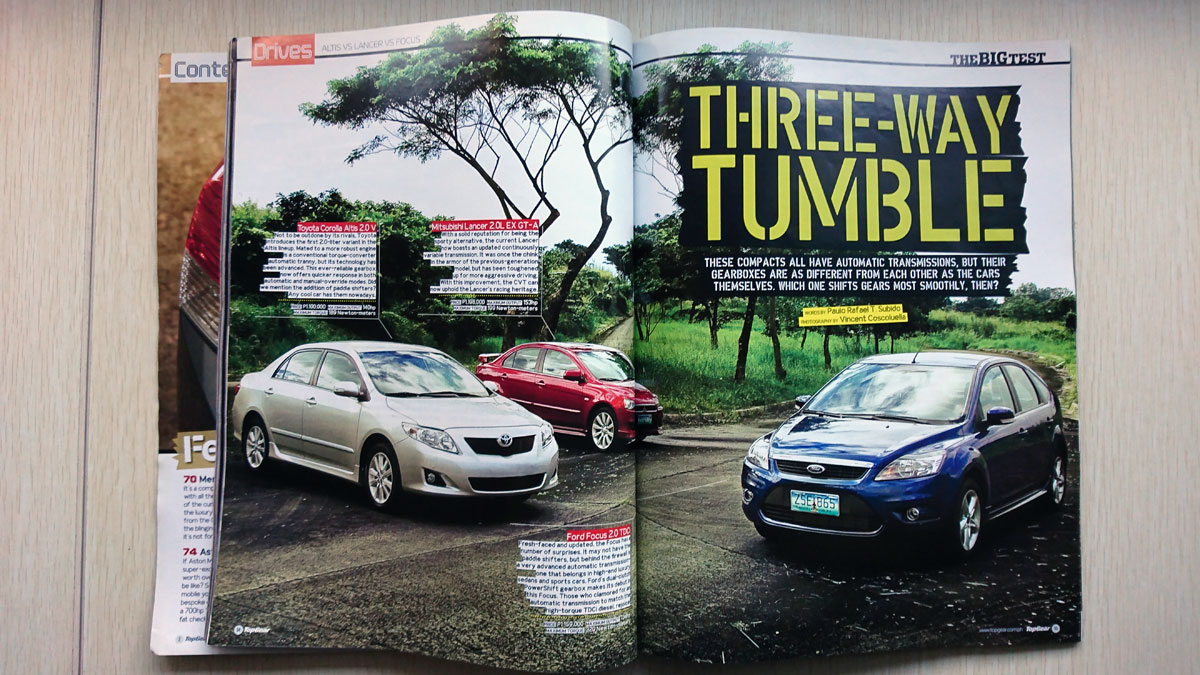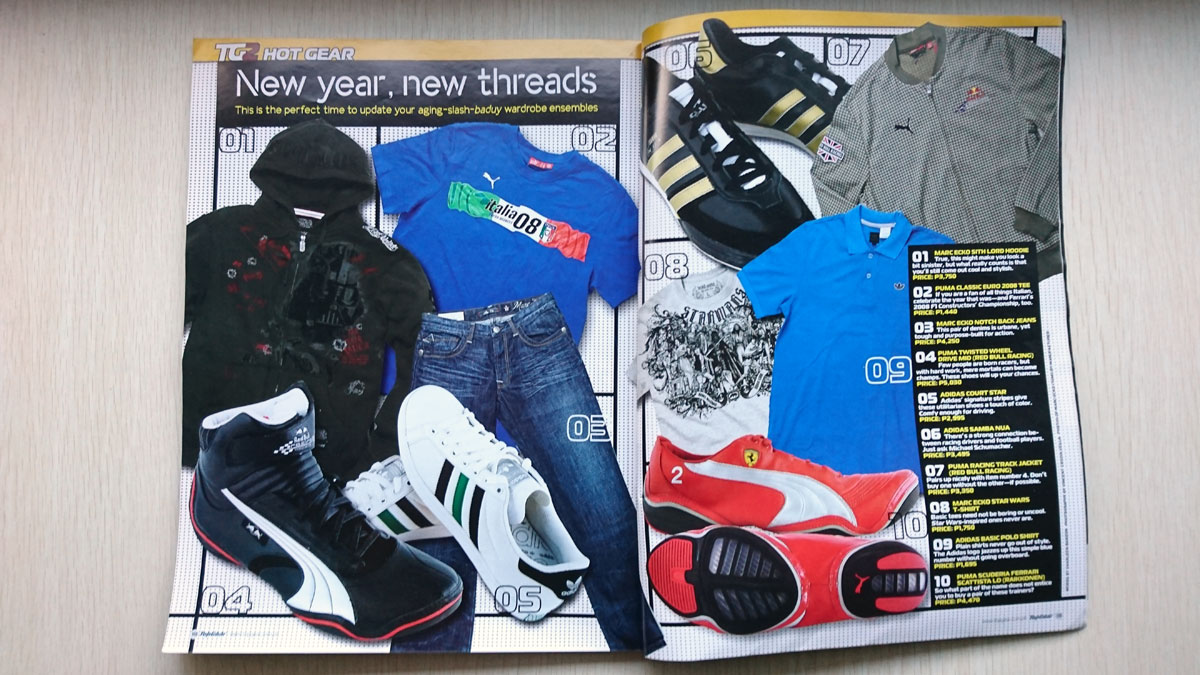 ADVERTISEMENT - CONTINUE READING BELOW ↓