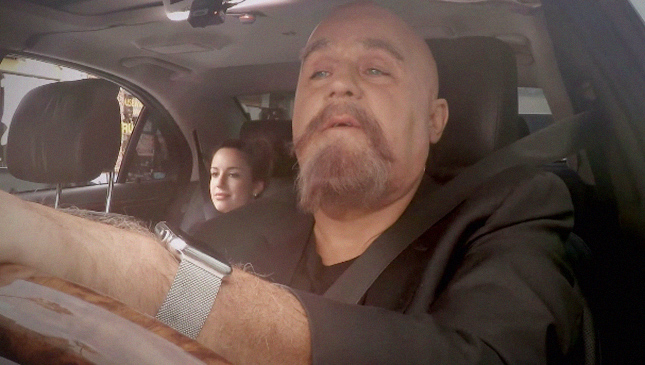 Jay Leno is what many would consider to be the epitome of a car guy. The late-night TV veteran has done some serious car-hunting over the years, boasting one of the most extensive vehicle collections in the world. As a matter of fact, nearly 300 rare automobiles and motorcycles reside in his private garage, including a steam car once owned by Howard Hughes and an extremely rare 1963 Chrysler Turbine Car, of which only 55 units were built.
This is why it's only fitting that Leno is finally gracing the small screen with his very own car show: Jay Leno's Garage, wherein he and his Big Dog Garage team, as well as the occasional celebrity guest, will set off on weekly automotive adventures. Now that's a premise we think we can enjoy.
While Leno's Garage has had somewhat of a following as a YouTube web series, not a lot of people are aware that it has made its way onto CNBC, which is why Leno went around disguised as an Uber driver to promote his show's premiere. Surprisingly, it takes the passengers much longer than expected before figuring out who's behind the wheel.
ADVERTISEMENT - CONTINUE READING BELOW ↓
We know what you're thinking: How can somebody not recognize Jay Leno? Well, apparently, all the veteran TV host has to do is conceal his gargantuan chin underneath a convincing beard. That way, unsuspecting passengers would be none the wiser. Watch the video below to see his passenger's reactions.
ADVERTISEMENT - CONTINUE READING BELOW ↓
Recommended Videos
If you're viewing this on a mobile device and can't see the video, please click here.