Last weekend, Mercedes celebrated its 125th anniversary in motorsport at Silverstone. Yep, 125 years. Yikes.
Unsurprisingly, its current Formula 1 world championand one of its greatest-ever drivers—Lewis Hamilton was in attendance. A superb opportunity to catch up with him, then, and hear his thoughts on the classic race cars around him, the insight they provide into how much danger has been eradicated from the sport, and how his post-F1 plans currently stand.
Lewis on...old-fashioned safety standards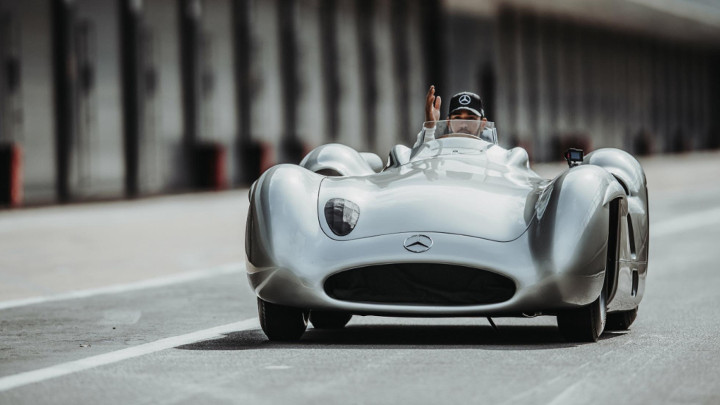 "What they did back then was just incredible, but that's all they knew at the time. They wanted to fall out of the car when they crashed, but nowadays, you want the safety around you. But I think racers are racers, and if I was born in that time, I'd want to be a racer, too.
Continue reading below ↓
Recommended Videos
"I personally don't like how it is now...you look at the grandstands and they're quite far away from the circuit. That is all to do with safety. And obviously, the circuits have to cater to motorbikes and all those different things. When you've got extra run-off area, you approach it completely differently. For those guys, you'd have grass and trees, not barriers—or if you were in Monaco, it was the harbor."
Lewis on...driving old cars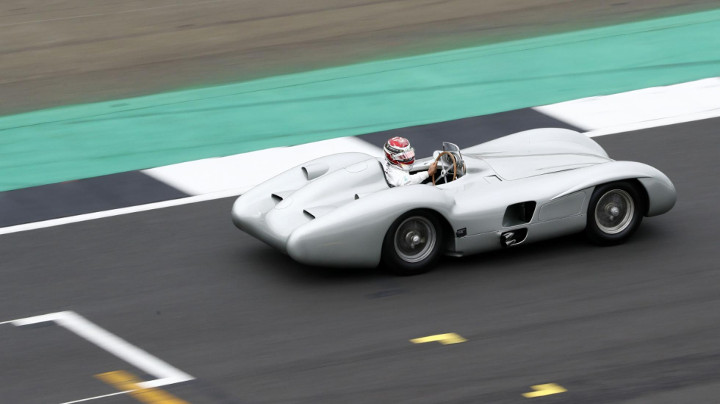 "I got to drive the W196 today and you're moving around (there are no seatbelts), but the truth is I'm a racing driver, you still push. You want to get a feeling of what it was like at the time, when they just had stocking caps that weren't going to save you at all.
"I feel incredibly grateful to motorsport and Mercedes. They've given me a purpose, given me a life. Just being here today and getting to go out and drive some of the older cars—it's an incredible life, a privilege, and to be a part of this history with these art pieces.
"That's very, very surreal for me. I grew up wanting one day to be a Formula 1 driver and I hadn't even thought about what else would be a part of that."
Lewis on...working as part of a big team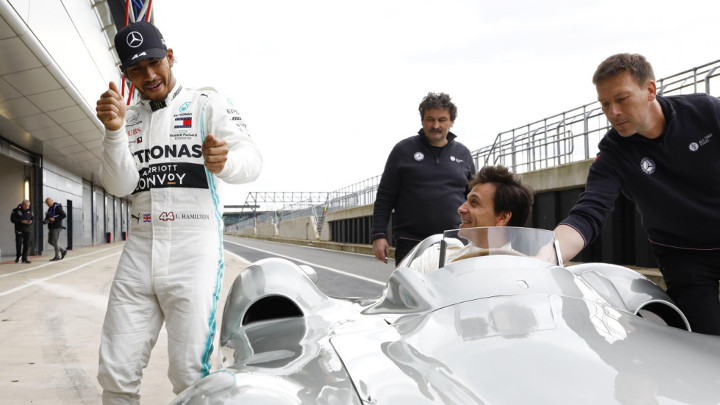 "The part I probably most enjoy is the debrief after a race back at the factory, when Toto Wolff brings all of the heads from each department together and we get to dice into questions about where the car's going, and what's new that's coming.
"I like to question everything because that's how I learn; then the best part of my job is to go out in what they create and have weekends like we just did (winning in Bahrain)."
Lewis on...his career post-Formula 1
"That's something I'm currently debating, I guess. Up until now, it's only ever been Formula 1. But I just drove an old DTM car today, which I loved. And it was so cool driving a W196, a unique experience that not many people get to have.
"Being that I've been racing since I was eight years old, I'm going to have massive withdrawal symptoms—like every driver does—when I stop. There are other things to do, other race series I could do. Alonso's continuing, you see Kimi pushing the boundaries and limits.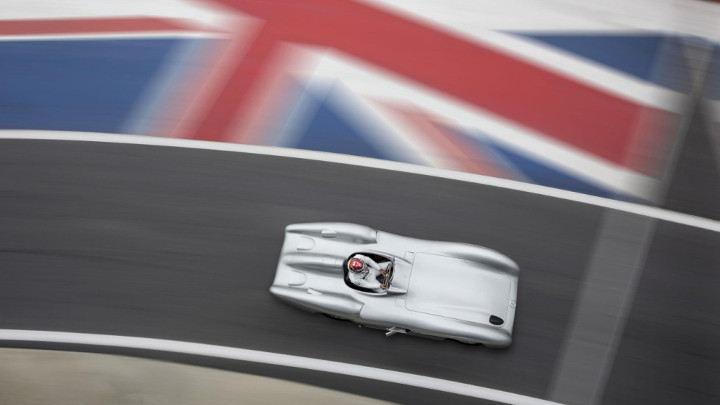 "I actually grew up in the same period as Gary Paffett, he's a bit older than me, and he's in Formula E, which is now going to be the future, so who knows. Maybe in the future, those are areas for me to be able to use my skills.
"But as you get older and older, it gets more and more challenging to find the motivation and stay focused. You've got to find something you love, but I'm pretty sure I'll always love cars. But for now, I'm going to try and stay in Formula 1, and as long as I stay focused and stay fit—and do the best that I can—I'm going to keep going."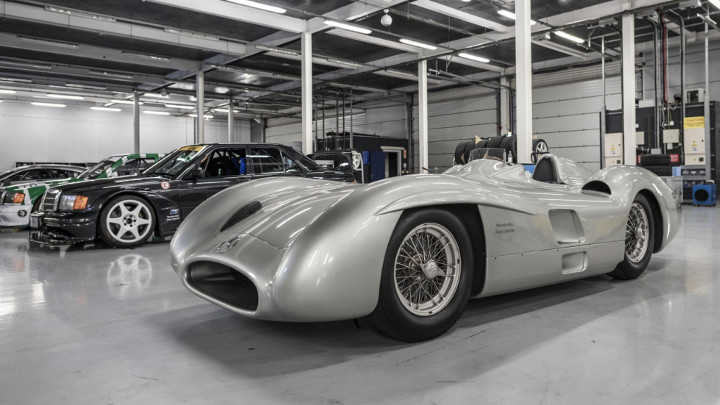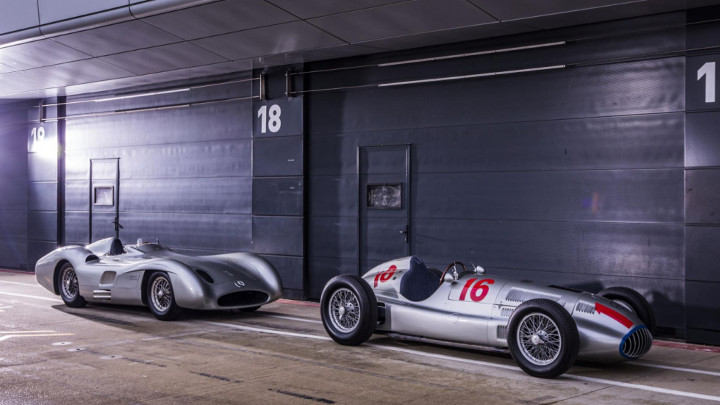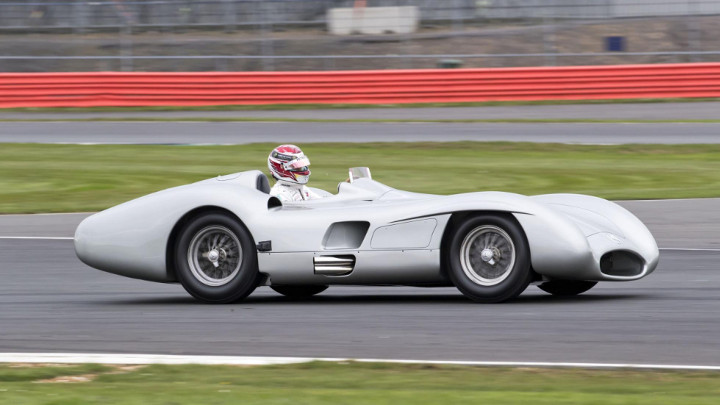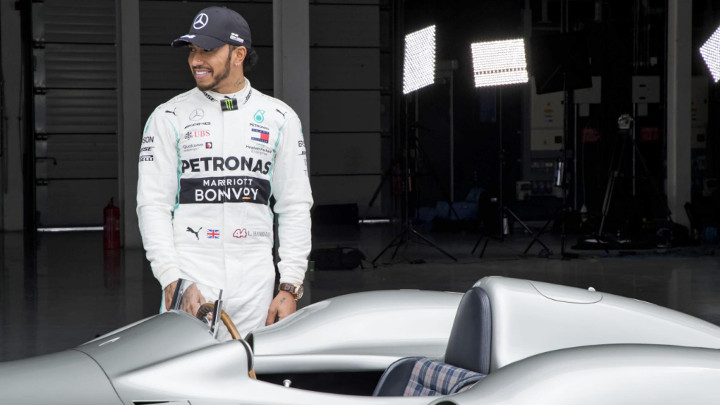 NOTE: This article first appeared on TopGear.com. Minor edits have been made.