We don't often get updates on our Traffic Stoppers' lives (lest we be seen as stalkers), but even that being the general rule, the exception still lies when said Traffic Stoppers are our close personal friends. This is one of those cases.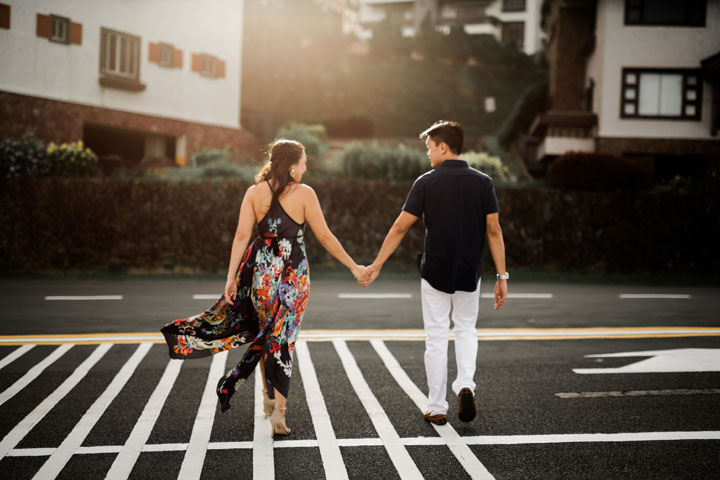 For those who remember, Genevieve Gabionza was featured with the Lexus LFA in one of our older issues. She wore a striking red dress that perfectly contrasted the white of the LFA owned by Lexus Manila, and matched the car's red leather interior.
I've known her before she was a Traffic Stopper, though. She and her fiancé, Gabriel Sobrepeña, were both my friends in Ateneo. Little did any of us realize that the two of them would eventually find each other in the unlikeliest of places—the offices of a newly launched Japanese luxury car brand.
Continue reading below ↓
Recommended Videos
While Gen was working in Toyota Motor Philippines, she was assigned to be the liaison officer for marketing between Toyota and Lexus Manila. In fact, she had to coordinate with me while she was there, as I had been in charge of marketing for the latter.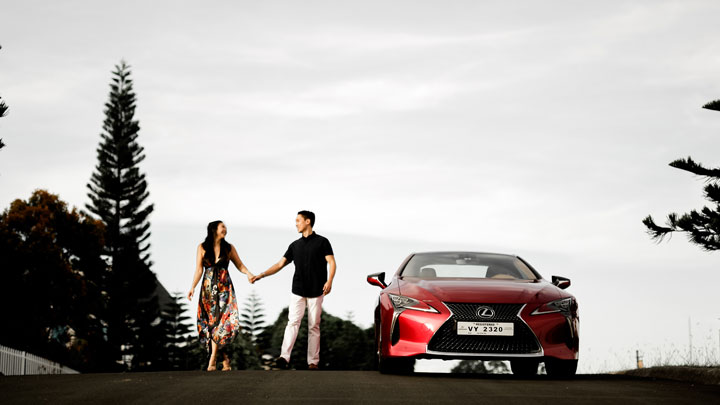 On her first visit to Lexus, we were having coffee at the new-car releasing area when she was first introduced to Gab, one of the original sales consultants at the showroom. He asked her about her tattoo, and eventually the two got to talking. This being their very first meeting, it would be another five years before the releasing area would once again play a pivotal role in their relationship—but I am getting ahead of myself.
Her first impression of the young salesman? She found him mayabang. His first impression of the marketing girl? He found her "hot." Alas, she was in a relationship at the time. Things would need time to percolate, but percolate they did. Eventually, our Traffic Stopper found herself single and our intrepid suitor didn't waste any time.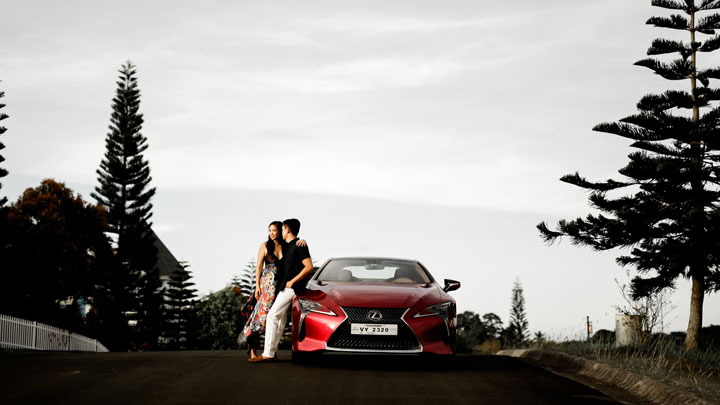 Asked as to what role Lexus played in their relationship, Gen stresses that since it was Gab who was helping her acclimatize to the brand, Lexus provided the much-needed proximity for them to slowly get to know each other through mere presence.
For Gab, though, it was much more interesting. At the time, Gen had left her post at Toyota to join Lexus full-time as a sales consultant. Gab, being one of our most senior sales consultants, took her under his wing and invited her to accompany him to Pampanga to deliver a car to a customer. Traffic was on Gab's side, then, as the time they spent together drudging through the reality that was/is Manila traffic allowed them to spend ample amounts of alone time. By the time they returned to the showroom, Gab knew he was smitten by her (and who wouldn't be?).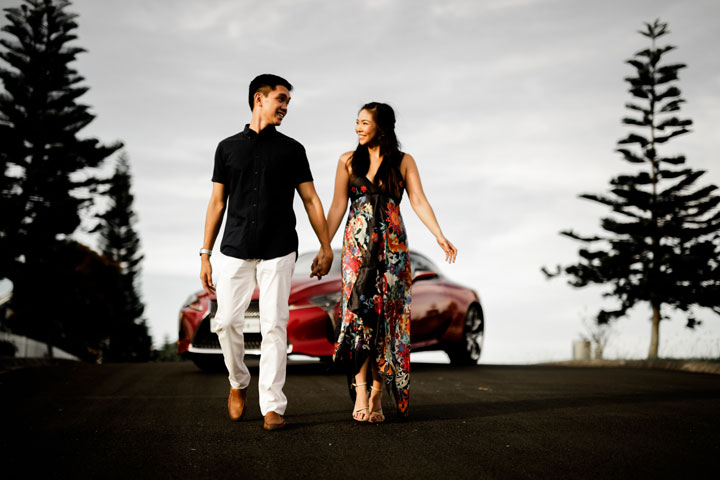 He started courting her, and although it took a year of insisting, she finally said "yes" in a grand gesture when Gab had gone to the airport one time to pick her up. I won't go into detail, but it did involve flowers and a lot of cardboard signs.
Fast-forward a few years to 2017, and a plan was hatched by Gab to seal the deal right where it all started. On their fourth anniversary, Gab (with the help of her closest friends) got down on one knee and proposed to her right where he'd first asked about her tattoo five years ago. That's right—at Lexus Manila's new-car releasing area.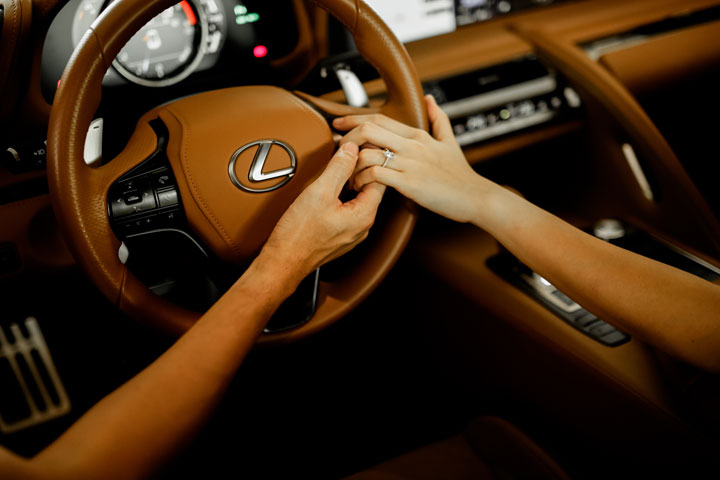 With their wedding date fast approaching, and pressured to find a theme for their prenup shoot, it was a no-brainer that this girl, who spent her childhood playing Need for Speed, and this guy, who spent his lunch breaks ogling exotic cars, would choose a Lexus LC500 as the third wheel for their photo shoot. A fitting tribute to a brand that played such an instrumental role in the development of their relationship, and now, in their future lives together.
Both Gab and Gen have since left Lexus. Gen is now devoting her time to Paleo Manila (a meal-delivery service), and Gab is pursuing his dream of running a food-franchise business through Banh Mi Kitchen (which offers Vietnamese sandwiches).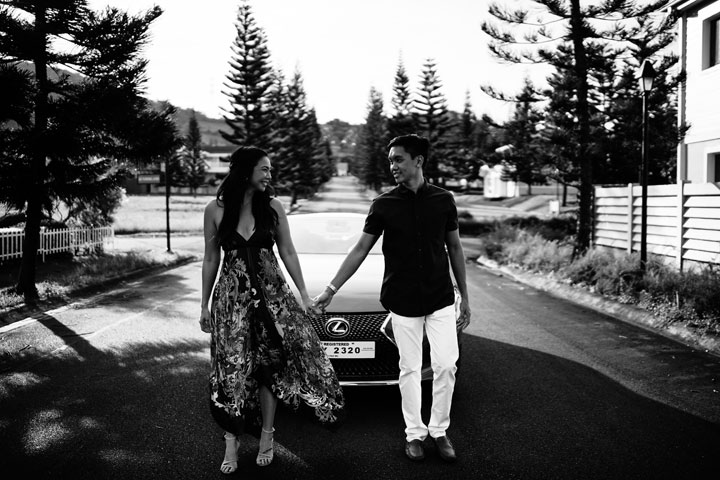 We at Top Gear wish them both the best.  And we want to officially say, dear readers, that this Traffic Stopper is off the market!