The early frontrunner for 'most modded car of 2019' isn't what we were expecting. It's not the gargantuan Rolls-Royce Cullinan or even the latest Mercedes G-Class (yet).
No, it's a car so small, it could nestle in the Cullinan's cupholders—the adorable Suzuki Jimny. Here's premier purveyors of Japanese crazy Liberty Walk's finished 'Suzuki G mini.' And it's been to meet a friend.
We first brought you the news of rivet-gun-happy Liberty Walk setting about the Jimny back in August last year. The rendering suggested a menu of phat wheel arches, a square jawline, and a stadium's worth of high-intensity spotlights. Happily, the finished article is the dead ringer for Liberty Walk's own tuned Mercedes-AMG G63 we hoped it would be.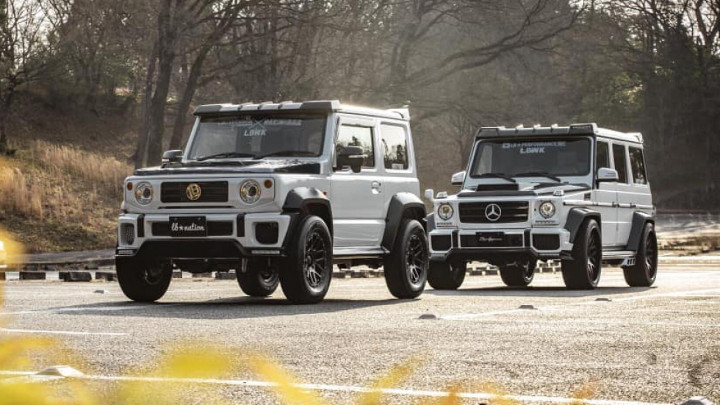 ADVERTISEMENT - CONTINUE READING BELOW ↓
Double-bar front grille? Check. Black multi-spoke rims? Check. Chromed tailgate spare wheel cover? You had better believe it. The 'G mini' is every inch the, er, mini G.
What's great about this conversion is how the character of the original Jimny has survived intact. Those intricate wheels don't look oversized (unlike the G's). It still looks tough. Utilitarian. Like it'd be as at home scaling Mount Fuji as it would mooching through downtown Tokyo, the subtle melodies of Teriyaki Boyz leaking from the tinted windows.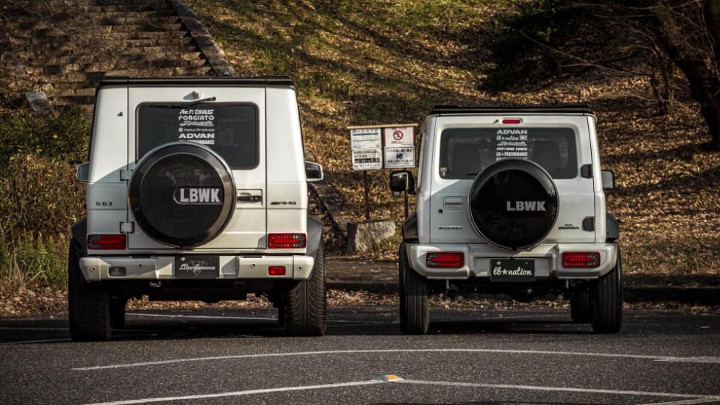 As far as we can tell, there's only thing it's missing in this family-reunion portrait. Liberty Walk, where exactly are your G mini's side-exit exhausts?
Other tuning houses of the world, you know what to do with the Jimny next…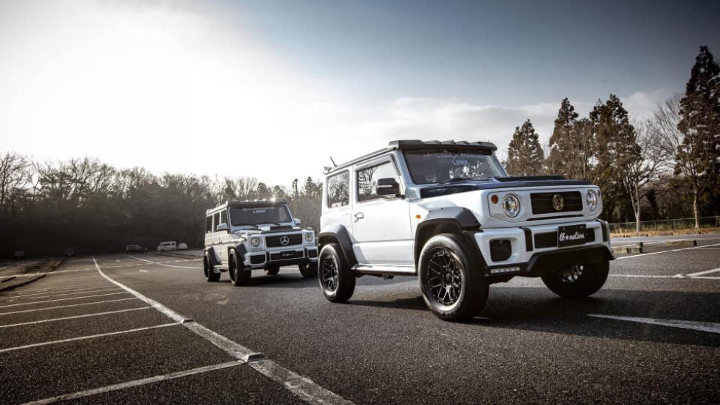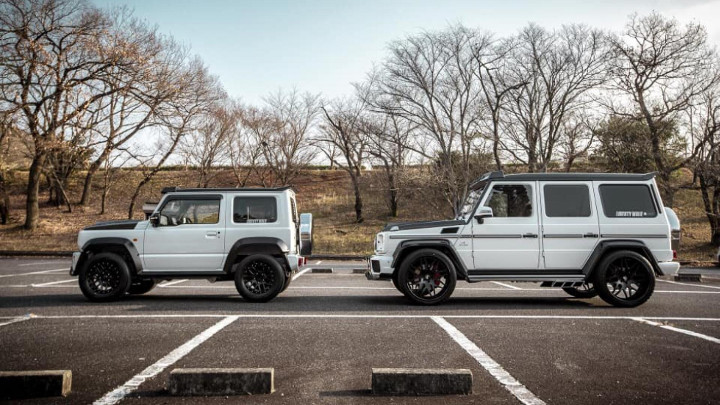 ADVERTISEMENT - CONTINUE READING BELOW ↓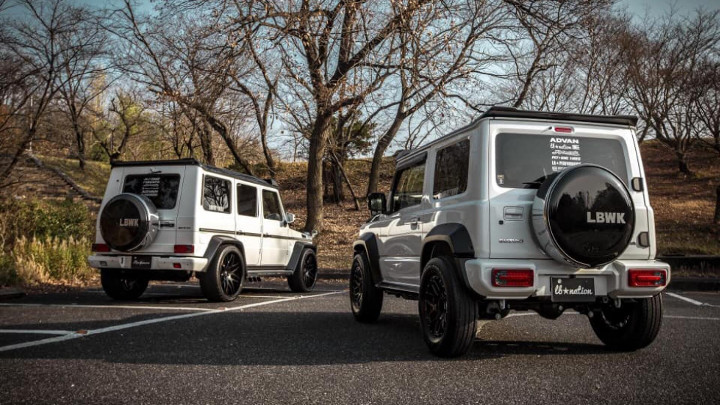 NOTE: This article first appeared on TopGear.com. Minor edits have been made.