A one-off Aston Martin DB5, a Bugatti Chiron, a whole fleet of Jaguar E-Types, and Eagle Speedsters. You'd be braver than us if you decided to leave any of these parked on a London street. So, into storage it is, then...
But what if you live in London (without secure parking, naturally) and actually bought one of these cars to, y'know, drive it? A crazy idea, but if you're that way inclined, you'd still want easy access to your car. That, and Fort Knox-style security—no really, the scrambling keypad for the main door is the same one as used at the US military base—is what Windrush Car Storage offers.
After meeting in a secure location, Top Gear was given a sneak peek behind closed doors as we chatted to founder Tim Earnshaw.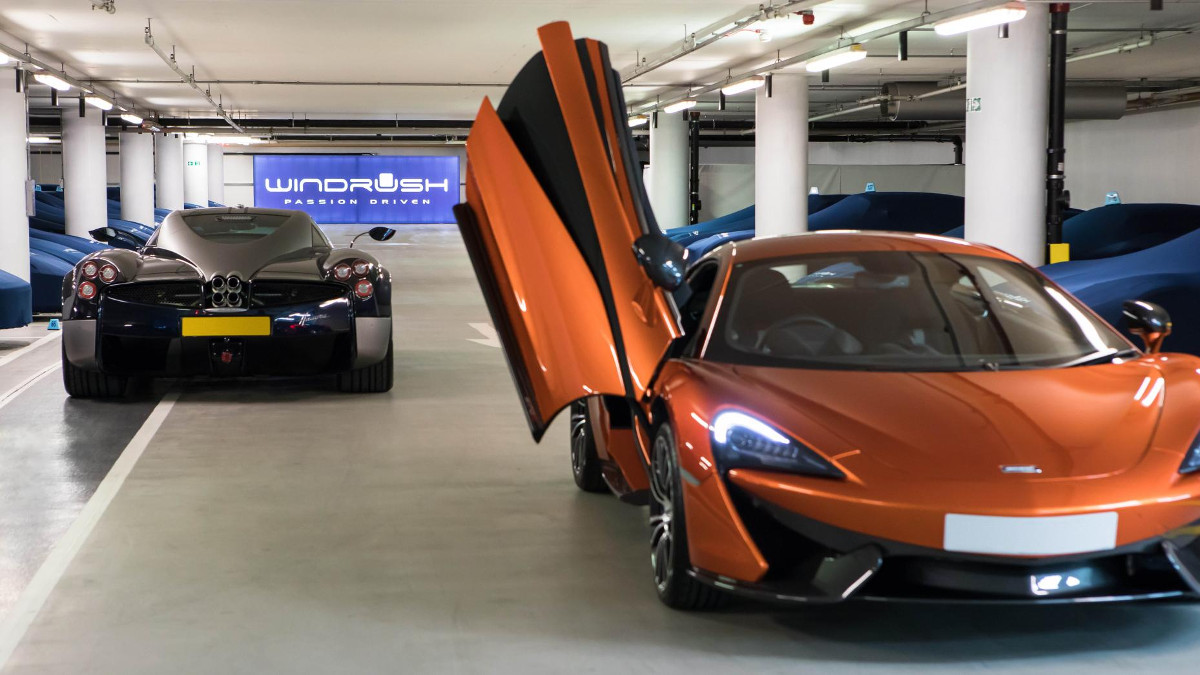 Continue reading below ↓
Recommended Videos
"Whatever car it is, doesn't matter whether it's an Aston Martin or a Mini, it's the same process," says Earnshaw. "The first and every time a car comes in the door, rather than simply shoving it in a space and parking it, we use a tick sheet to fully condition-appraise the car and check all of its internals, then we clean it inside and out. There's one recipe for all cars.
"We're basically preparing that car so that it's proactively stored. We've got 150 down here, all of which are connected to trickle chargers to keep the battery healthy.
"Some of these cars will only be used two or three times a year, some will be used two or three times a week. But no matter how often they're needed, when it comes out of the space, we'll check there are no fingerprints on the car, check the fluids, reduce the tire pressures from their storage levels, check the battery, top up the screen wash, check the MOT is valid, check the tax is valid—loads of stuff so that the customer can just get in and drive.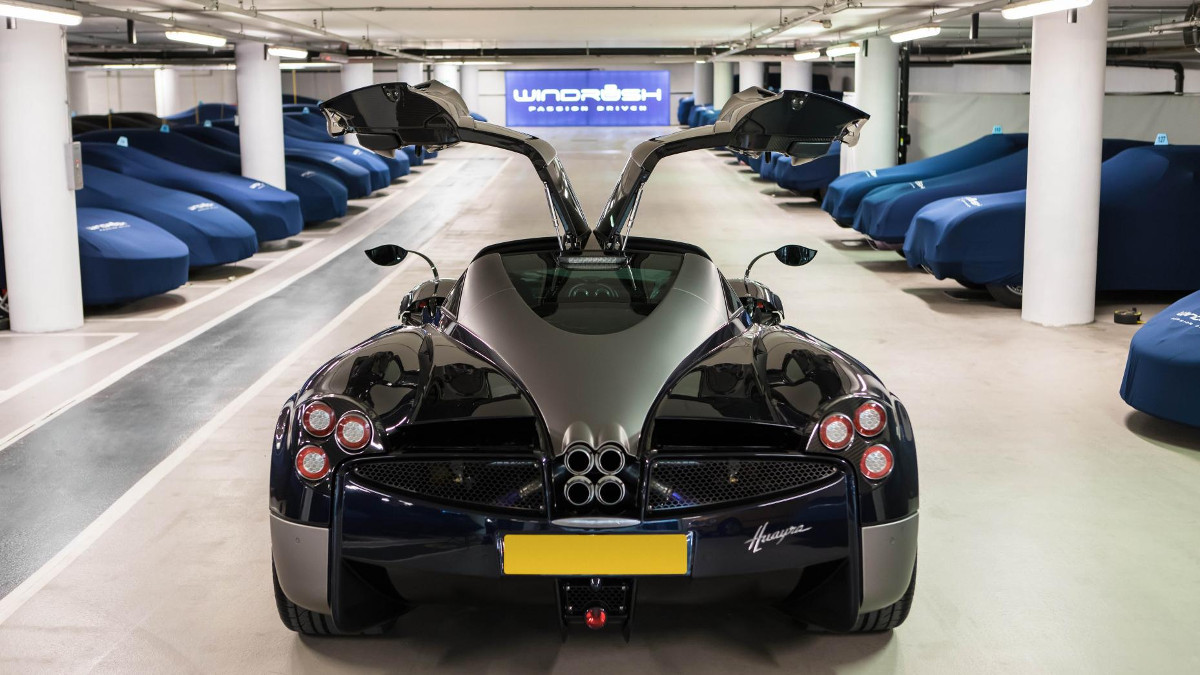 "I've been doing this now for 15 years. In 2004, I finished building a Morgan recreation that meant a great deal to me. I built it at school where we had great workshops. I picked up all the skills like fabrication and welding and all that, but I lived on a farm in the Cotswolds and needed somewhere to keep it. So, I converted an old building into a glorified man cave for my car. I had surplus space and thought, maybe there are other people who would like to put their cars here.
"Locally, there was a guy with an E-Type who was first, and then there was a guy going to the US for two years with work—he had a Mitsubishi Evo VI.
"At first, it was a weekend business. I was working in London for the hospitality side of Ferrari's F1 team, so I was running Windrush on the side from just the website and an email address. I brought across some of that F1 fastidiousness—the straight lines, having everything immaculate, that sort of thing.
"But people would call up and say: 'Can I pick my car up on Thursday night?'
"So I would find myself driving back from London to the Cotswolds on a Wednesday evening after work, and then I'd do all of the checks that we still do now. At the time, the client would only be paying to have the car parked, but I'd get them all ready and then give the keys to my parents for them to do the handover. It worked, and it just snowballed over the years.
"Then it got to the point where one or two people started saying: 'Tim you actually look after the car better than I do at home. I'm going to leave it with you all the time and I'll just call you when I want to use it.'
"At that point, after doing it for five years or so, I had 30 cars in storage and I thought, hmm, this is a bit more than a hobby.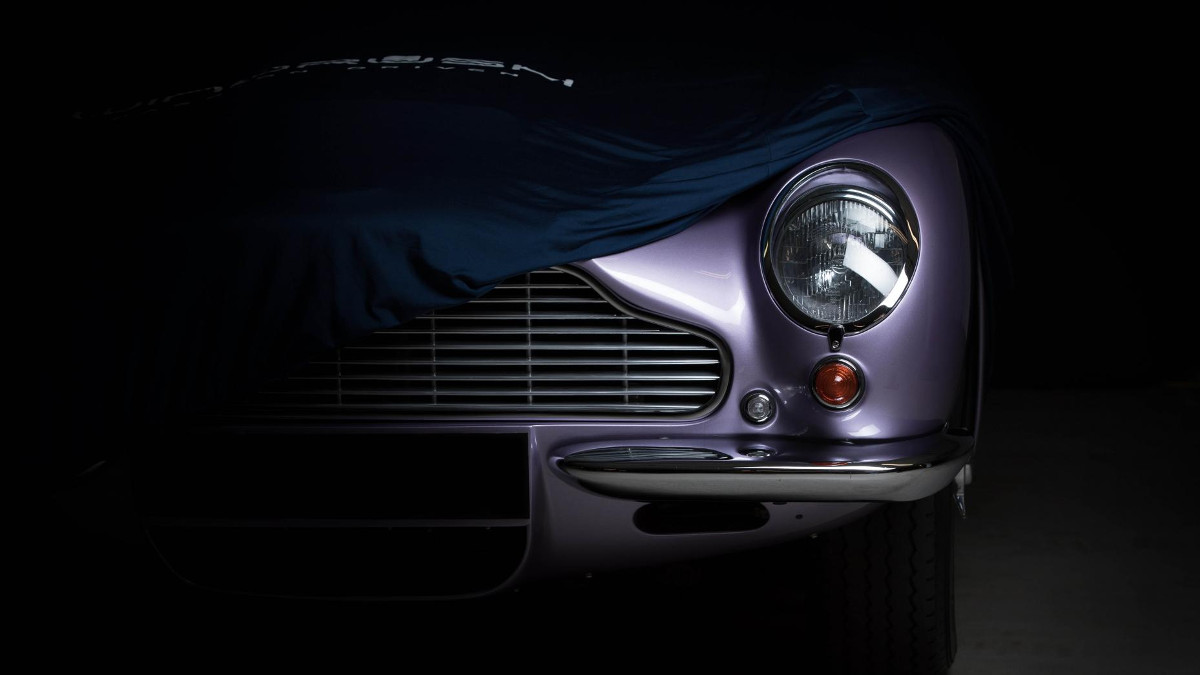 "About five or six years ago, I'd gone full time and the business was growing. The phone would ring and people would ask where we were based.
"I'd explain that we were in the Cotswolds, and they'd basically say: 'Cots-where? How far is that from Fulham?'
"I started searching the market and there didn't seem to be anybody else doing what we were doing in London. So, I went on the hunt. It was a long spec list of what we needed, but eventually, we found where we are now.
"We look after hundreds of cars and they're all different, so it's probably the oddballs that are more interesting.
"One that springs to mind was a gold 1979 Ford Capri. It had brown velour seats. It was super cool. This guy's dad bought the car brand-new and the son drove it out of the showroom in 1979 because his dad was too nervous. That sentimentality is irreplaceable to its owner.
"Someone also came in the other day to ask for a quote to store a Bentley and a new London Taxi.
"Basically, he'd bought the cab and then taken it to a well-known audio installer and interior supplier to have it all pimped out. He said it was a good way of getting around London without tax or congestion charge, and his driver could use bus lanes. It's quite subtle too because nobody gives it a second look."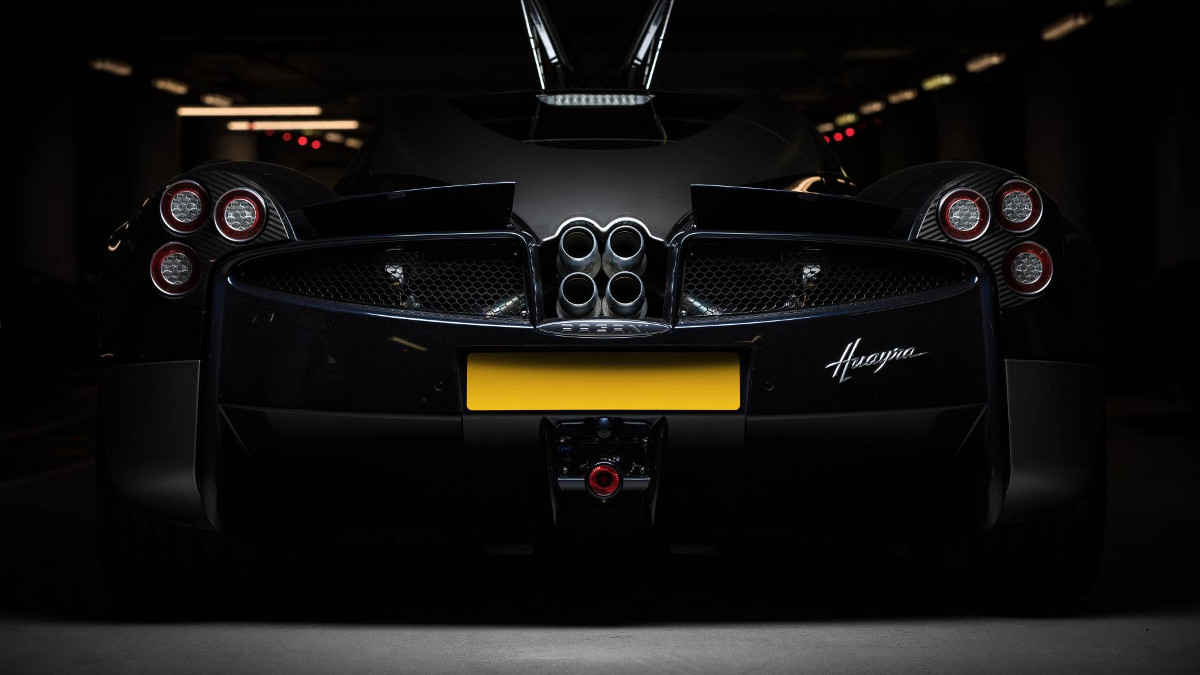 "We've seen some pretty odd things. The other day we were cleaning out a Ferrari 488 and there was a Samurai sword behind the seats.
"We once had a client who had been recommended to us because a fox had gotten into a public car park where he was keeping his McLaren P1. Mr. Fox had taken a liking to the carbon-fiber rear wing and chewed it like a dog bone. We got it off to McLaren, had it repaired, and it's with us now. We assured him that wouldn't happen here.
"We're very private. We look after some wealthy individuals and some VIPs—they're all entitled to their privacy." That's the reason you'll only see a couple of uncovered cars in this gallery.
"As fun as it is, this is serious work and it's a security issue. Ultimately, we've got to sleep at night. We have access to the camera system on our phones and it's quite tempting to be on there a lot. You just want to be reassured that everything's okay."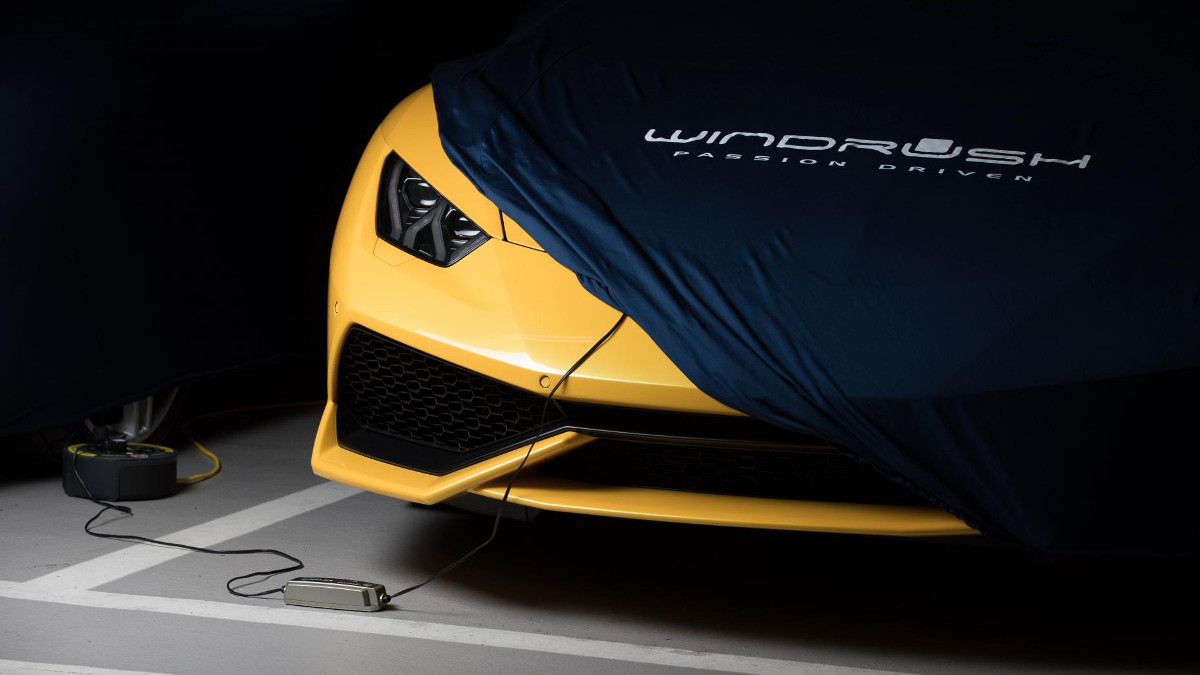 "It's £500 (around P32,500) a month, plus the VAT. It doesn't matter what car it is. We don't offer too many other options to the customers. Of course, everybody has a little want or wish and we try to accommodate that for a small fee. Essentially, whatever the question, the answer is always yes.
"We also offer a forces discount. We've got a guy with a Nissan Skyline and he wants to know that his car is being looked after while he's doing tours."
NOTE: This article first appeared on TopGear.com. Minor edits have been made.