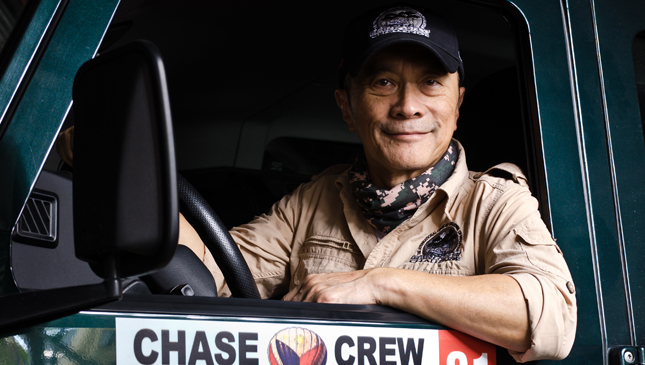 The Rainforest Challenge (RFC) founded by Luis Wee is now ranked as one of the top 10 most hardcore off-road races in the world—right up there with the Dakar Rally. That is quite an accomplishment, and the organizers just keep on making the races tougher every year. That's the only way to keep the participants hungry for more.
Luis was a fan of the Camel Trophy, but by the late '90s, the famous event was on the decline. Land Rovers were no longer being used, and it left a vacuum among ex-Camel Trophy drivers who still wanted to keep things going. Luis was there to fill that need. During the first RFC staging, only seven nations joined; now, on the event's 20th year, more than 30 nations are represented.
"A hobby turned into a passion," says Luis. "And this passion became a business."
What does it take to win the RFC? According to Luis, he asks the participants: "Are you coming here to win? Or just to finish?" Because even just to finish the race is already something. But winners possess the qualities of perseverance and endurance—grit, in other words. "You should be socially amendable. There is no rank. If you don't make friends, you won't make it," Luis says in a sagely manner.
ADVERTISEMENT - CONTINUE READING BELOW ↓
There are currently 45 RFC Global Series franchise events around the world, and as always, the dominant outfit is home team Maxxis from Malaysia. The up-and-coming competitors are the Russian squad. That said, Luis is confident that the Philippine team—supported by Petron, Britpart Philippines, and Deestone Tires—will excel at the RFC grand finals in Malaysia this year.
What can be expected at RFC?
Only half of the original field will finish. The participants don't want it to be easy...
What hardware is allowed?
Any car, but the vehicle has to have a fast winch, optimal gearing, and on- and off-road ability.
How big is a team?
Just a driver and a co-driver. You can opt to bring a mechanic, but there is no guarantee he will be there when you need him.