The tuned Ferrari 458 scene typically borders on sacrilege. Sometimes, it involves bunging a couple of turbos at the wonderful-as-it-is 4.5-liter V8 that lives amidships. Others, it means hammering on a bodykit or a lurid color that'd look tacky on a Saxo VTR. Occasionally, it's both.
But this tuned Ferrari 458? Well, just listen to the music in the trailer video. It's classy. The engine has been left well alone. The body is just as sublime as it was when Pininfarina first brushed pencil across sketch pad. This, ladies and gents, is a 458 Italia manual.
Let's briefly wind back to 2009. A year of turmoil. Sure, the credit crunch (remember that?) was in full swing, but of far greater impact on our lives, Ferrari launched its stock V8 supercar without a manual gearbox option for the first time. The 458 Italia looked wondrous—indeed, it proved to be wondrous—but it came only with a seven-speed dual-clutch paddle-shift 'box that it shared with an actual Mercedes.
It was very much the beginning of the end, and apart from a tiny handful of California cabrios, no stick-shift Ferraris have left Maranello since. But one company in Texas—the prosaically named European Auto Group—has decided now's the time to rewrite history.
Continue reading below ↓
Recommended Videos
Spoiler alert: If you want to enjoy the full, dramatic buildup of the video above, stop reading, and start watching. Because just as the music really gets going, we peep inside and see a gated six-speed manual like Ferraris of old.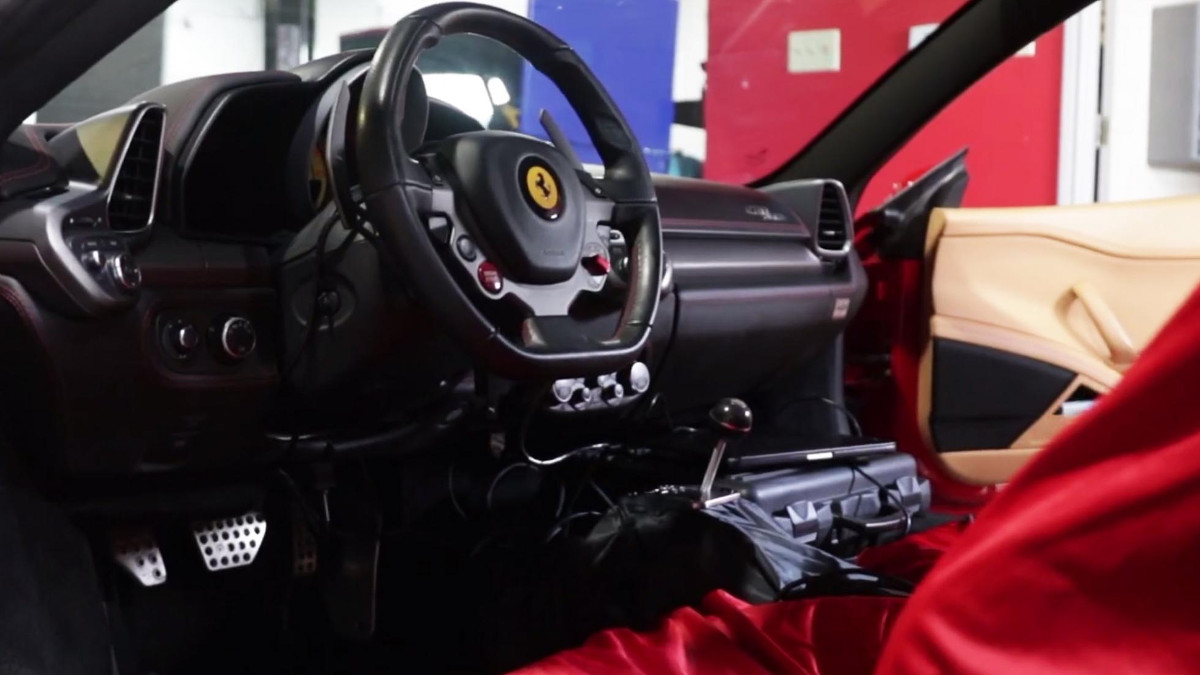 Yep, EAG are looking to make a dozen or so manual 458 Italias. And we're torn on the matter, and require your help. See, after the initial mourning period when Ferrari first unveiled the 458, we drove it, found it close to perfect (the 458 Speciale being genuinely perfect), and swiftly got over its lack of clutch pedal. With 562hp to manage, it's probably good to have both hands on the wheel at all times.
Thus one side of the coin says this mod simply isn't necessary. But the other? Well, it says that all Ferrari cabins are made immeasurably better with the addition of an open-gate manual. Perhaps even that Speciale's.
So, it's over to you. Will you be taking your 458, real or hypothetical, to EAG?
NOTE: This article first appeared on TopGear.com. Minor edits have been made.