Welcome to, as of its release in the mid-'80s, the most powerful Mercedes-Benz production car ever. Well, kinda.
Yep, the 560 SEC is the S-Class Coupe of the era—a big, boaty two-door GT car for cannoning down the autobahn at an entirely legal and completely possible 250kph. One of our favorite old barges from that blocky '80s/'90s period when Mercs weren't built, they were hewn.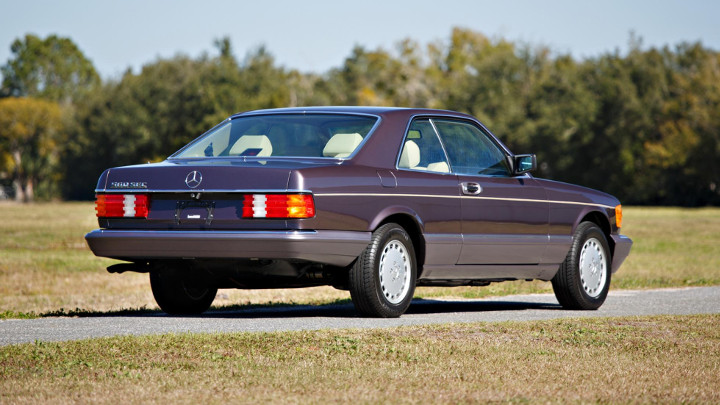 ADVERTISEMENT - CONTINUE READING BELOW ↓
In Europe, its 5.6-liter V8 made 300hp and 455Nm, giving 0-100kph in a shade under 7sec. But this 'Blackberry Pearl' example, which is heading to auction on March 8, is an American 560. That means thanks to emissions regulations, it only makes a paltry 238hp, but the fact it's only done 12,875km from new, that it's in superb condition, finished in a rare color, and is among the last built make it nonetheless hugely desirable. We would.
ADVERTISEMENT - CONTINUE READING BELOW ↓
Recommended Videos
Auctioneer Gooding & Company reckons it's going to fetch between $80,000 (P4.15 million) and $100,000 (P5.18 million). That's a lot for one of these. But given it does pretty much the same job as the modern-day S-Class Coupe, minus all that distracting tech you don't really need and in 20 years will be a) out of date and b) broken, you could argue it's a bit of a bargain. New ones are over £100,000 (P6.84 million), easy, and the old 560 is mostly as pillowy soft and wafty. Not to mention way cooler, obviously.
Please, someone, buy this car and drive it. It's only done an average of 480km a year from new—it's crying out for a road trip.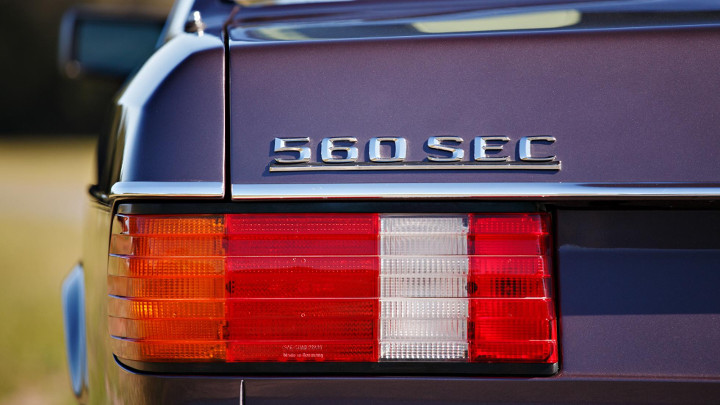 ADVERTISEMENT - CONTINUE READING BELOW ↓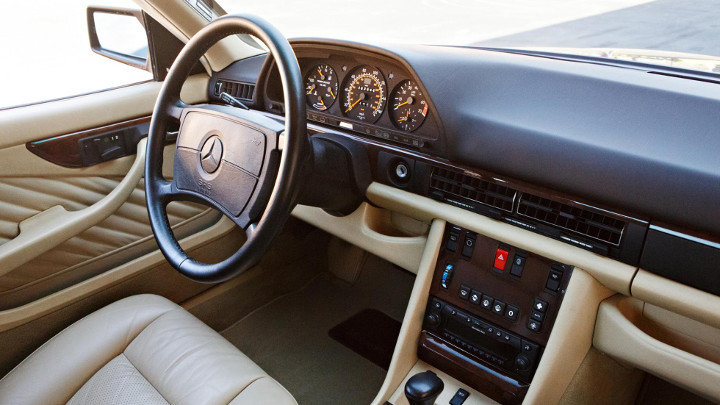 NOTE: This article first appeared on TopGear.com. Minor edits have been made.