It's not easy determining what kind of buyer would consider the Mercedes-Benz B-Class. It's certainly not the first body type you'd think of when you picture the typical Chedeng. Where the A-Class is for a younger market and the C-Class ventures into senior manager territory, we're guessing that the B-Class is for a market that's somewhere in between.
We got the chance to drive the B-Class B180 Urban for a few days to see what it had to offer. Here are five takeaways from our experience.
1) Is it a hatchback? Or something else?
At first glance, the B-Class looks like a slightly taller version of the A-Class with equally sporty contours. Or in more affordable terms, something akin to the Ford Focus. But when you look closer, you realize it's a bit too high and wide to be a hatchback. A quick Google search reveals that this is actually considered a small MPV.
ADVERTISEMENT - CONTINUE READING BELOW ↓
And you know what? It drives like one. Under the hood is a 1.6-liter inline-four with 122hp and 200Nm, paired to a seven-speed dual clutch transmission. Yup, the same set-up as the A180 Urban. But where that car was smooth and agile, the B180 is a lot more subdued and relaxed when you take the wheel. This one tips more toward the people-mover scale.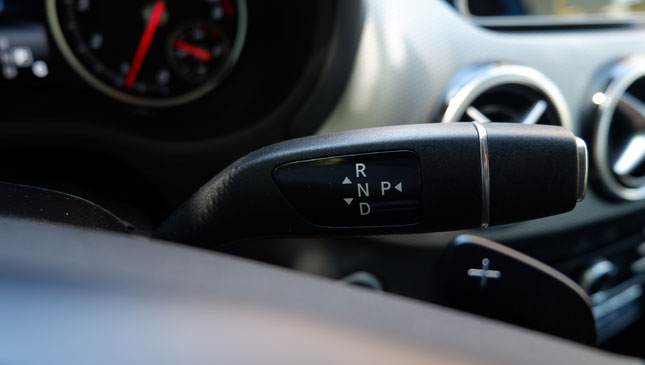 ADVERTISEMENT - CONTINUE READING BELOW ↓
Recommended Videos
2) The tiny column-mounted shifter takes some getting used to.
My father is a big fan of the column-mounted automatic shifter, arguing that they allow for a less-cluttered cabin. I grew up in a different time so I'm much more accustomed to floor-mounted shifters, but I get his point. Regardless of where the shifter is placed, what I look for is being able to shift from drive, to neutral, and reverse just by tacticle feel. Like how the 'H' pattern of a manual is embedded into muscle memory.
The B-Class does have a column-mounted shifter, but it's a small one that's no bigger than a standard wiper stalk, and moves up and down just like one. And it doesn't change position when you shift gears, either. So it can take a while before you get fully familiar with how it works. Oh, and the handbrake? It's electronically operated by a small lever under the wheel. That takes time to get used to as well.
ADVERTISEMENT - CONTINUE READING BELOW ↓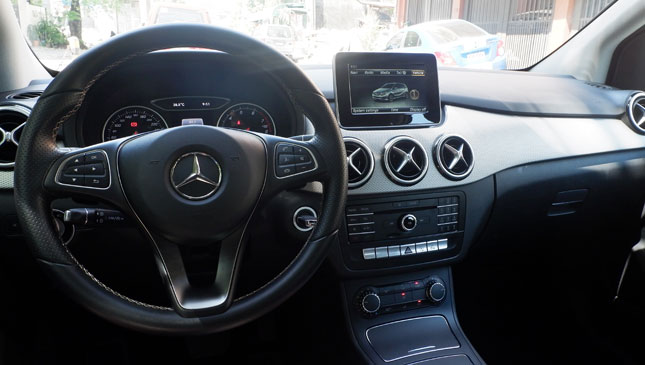 3) There's oodles of room inside.
Remember, this is an MPV. And that becomes evident once you sit down on the Artico leather seats. There's plenty of head- and legroom, so five adults will fit inside comfortably. Trunk space is ample, too. Ride comfort, meanwhile, is plush for the most part thanks to the fitted Comfort package, though you will feel the bigger bumps and dimples on the road. The driver's seating position is fairly upright, further reinforcing the fact that this was built for hauling people.
ADVERTISEMENT - CONTINUE READING BELOW ↓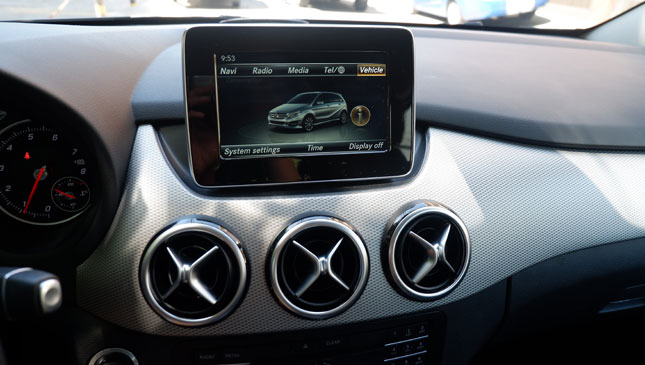 4) There's plenty of amenities onboard, as expected.
Granted, the B-Class' interior feels a tad dated (those big blocky buttons on the dash don't help), but this P2,290,000 vehicle comes with an array of features that you'd expect given the badge. Amenities include automatic headlights, attention assist and collision prevention functions, tire pressure warning, and hill-start assist.
ADVERTISEMENT - CONTINUE READING BELOW ↓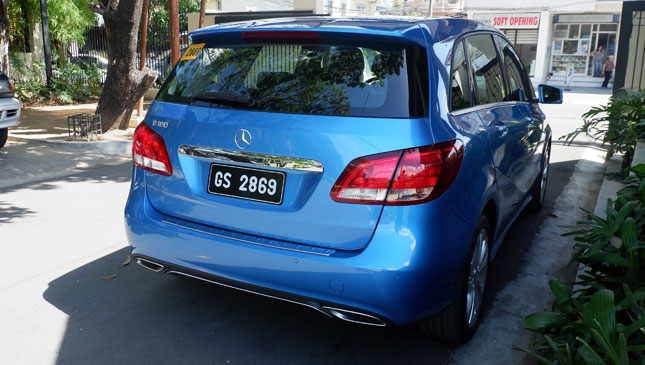 5) There's Active Parking Assist, too.
One extra feature I didn't expect in the B-Class is Active Parking Assist. When reversing into a perpendicular parking spot, a notification popped up on the info display asking if I wanted to use the function. While the Merc's version of self-parking isn't as seamless as the Ford Focus's (particularly with its beeps and warnings), it still does the job pretty well.
ADVERTISEMENT - CONTINUE READING BELOW ↓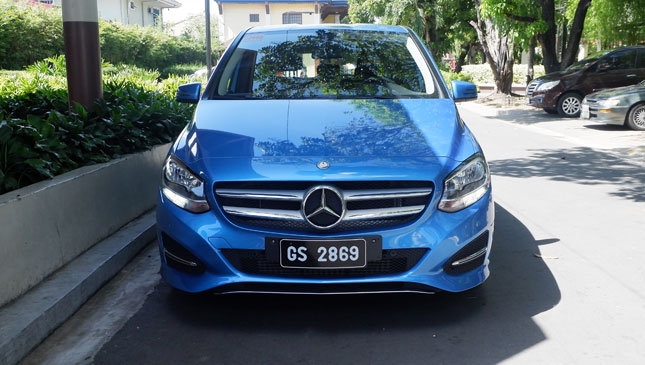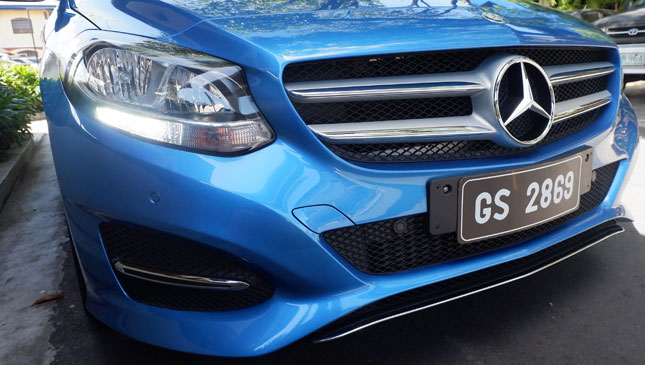 ADVERTISEMENT - CONTINUE READING BELOW ↓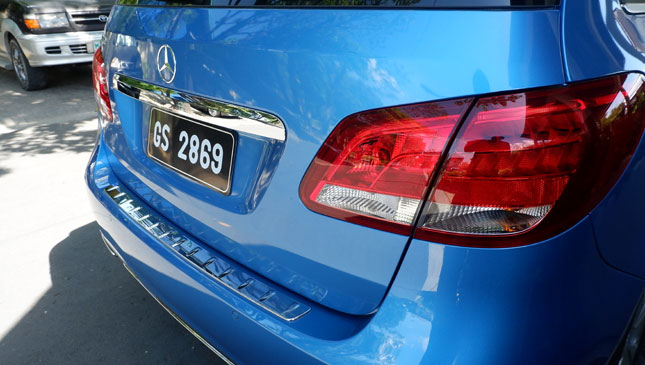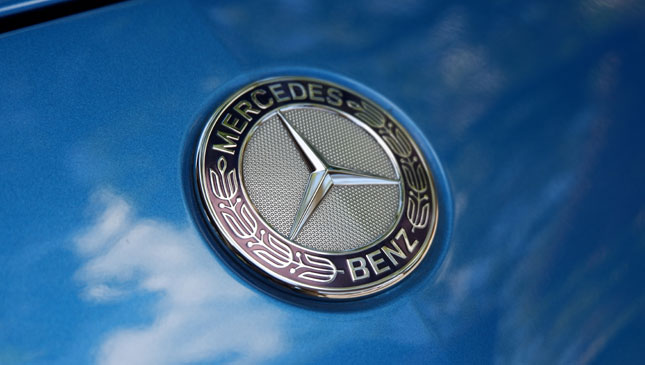 ADVERTISEMENT - CONTINUE READING BELOW ↓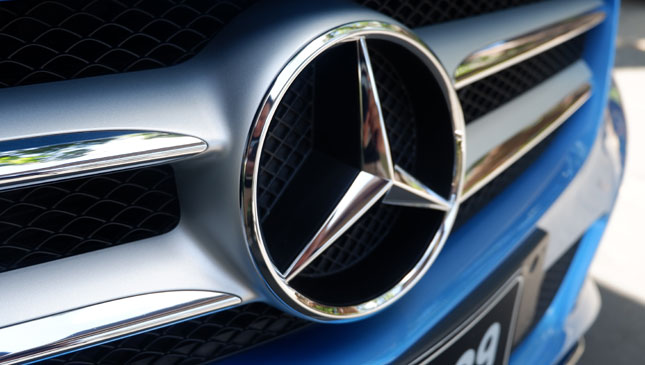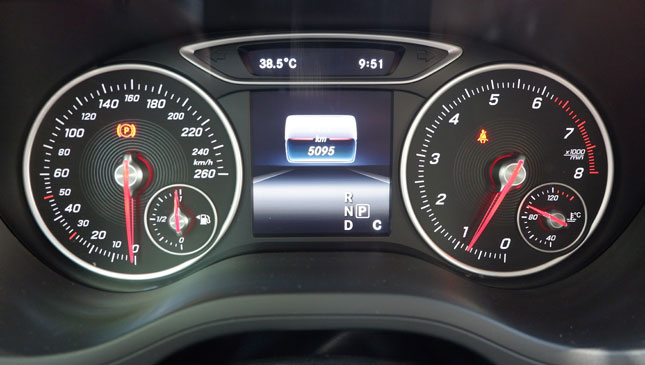 ADVERTISEMENT - CONTINUE READING BELOW ↓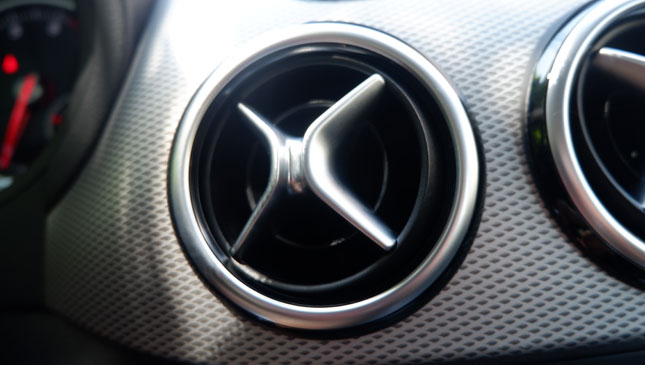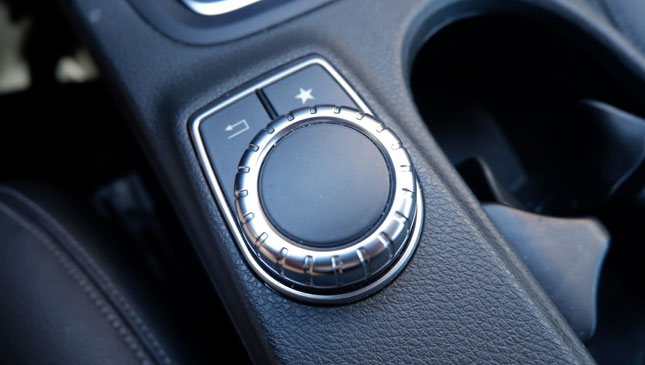 ADVERTISEMENT - CONTINUE READING BELOW ↓