Mercedes-Benz clearly has a psychic wunderkind stationed deep within its Stuttgart walls, because it doesn't build cars—it builds the future.
You'll know this because every single S-Class previews technology you'll soon be able to find in your toaster, circa 2025. Want your bread to pop out brown and with three-way adjustable vibrating crusts to care for your fingertips while you eat? Look at tomorrow's S-Class.
But what's interesting is not where Mercedes is going, but where it has been. Because we found a picture of the original luxury, high-end Mercedes that spawned the S-Class family way back at the turn of the century—and frankly, you'd never be able to tell the relation.
It's that big red fun bus in the picture above. That, ladies and gentlemen, is the Mercedes-Benz Simplex 60PS, and it launched in 1903. It was a touring 'sedan,' apparently, and was owned by Emil Jellinek. Jellinek, don't forget, was a key player in Merc's history—it's his daughter who gave her name to the brand.
It entered the European stage to great acclaim, and even proved itself on the racetrack. Take for example, the 1903 'Gordon Bennett' cup in Ireland: English and American competitors had apparently spent weeks practicing on the track and knew every nuance. Mercedes simply hopped into the Simplex, drove from the factory in Germany to Paris, crossed the channel, drove up through Wales to the Irish Sea, then competed. The press at the time noted how Mercedes "beat everything that could be described as the quintessence of international automotive engineering."
Continue reading below ↓
Recommended Videos
The German carmaker tells us that since the launch of the 220 in 1951, it has shifted around four million S-Class cars. But as evidenced by FunBus above, its history stretches back even further...
1) Mercedes-Benz Nürburg 460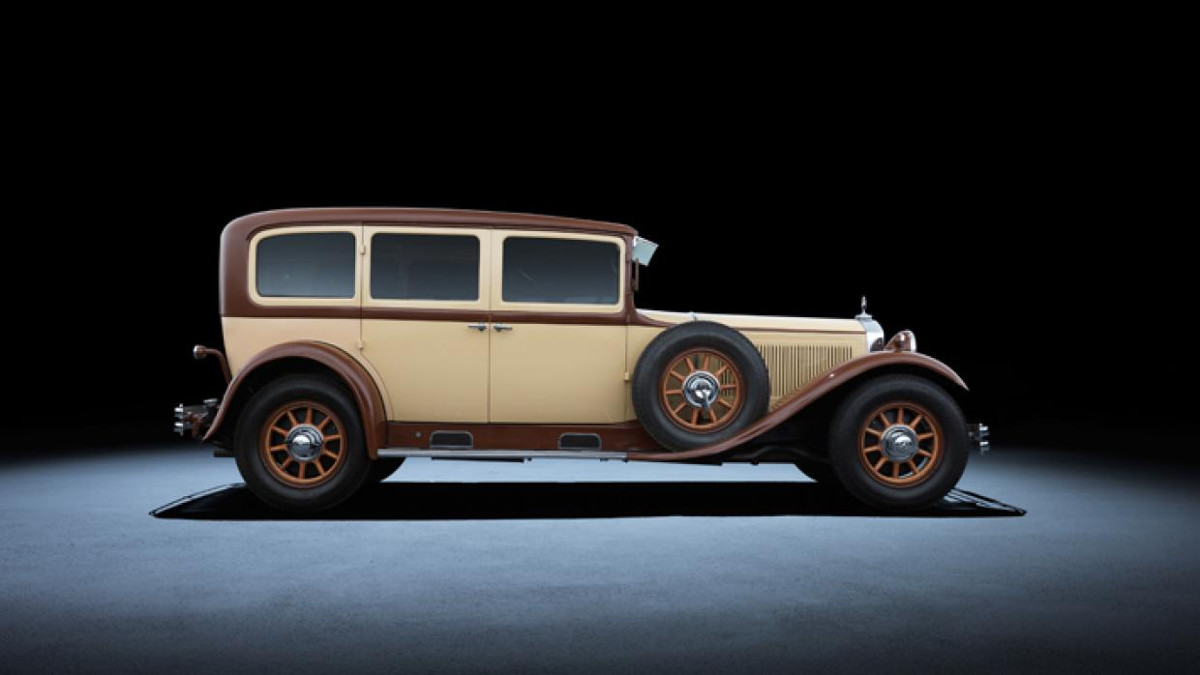 Carl Benz and Gottlieb Daimler merged their two companies in 1926, and thus formed Daimler-Benz AG. And as a little high-five to themselves, they built the first Mercedes production car with an eight-cylinder engine in 1928: the Nürburg (W 08). It remained on sale through to 1939, when, um, something else quite seismic began in mainland Europe that sort of took up people's attention.
2) Mercedes-Benz 770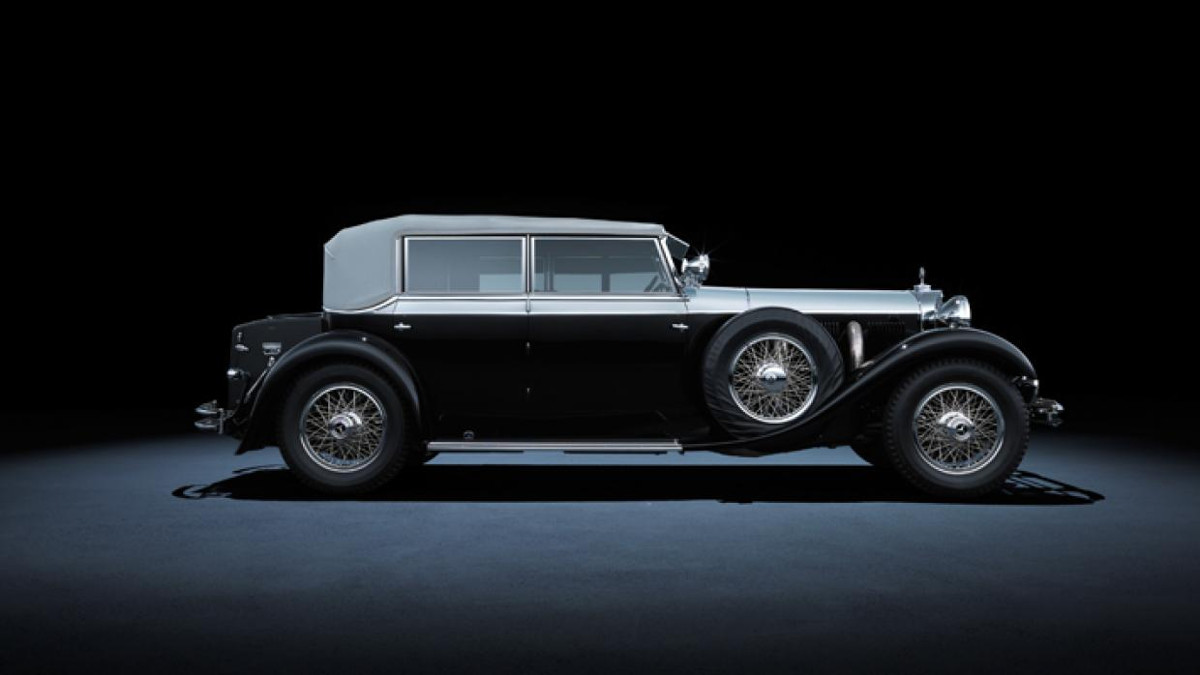 This was a very large German car, with a very large and quite supercharged eight-cylinder 7.7-liter engine, with a very unfortunate history. This Mercedes 770 was, says Mercedes, used "primarily by uncrowned heads of state and high-ranking figures..." One of which included Hitler. Still, it was '30s opulence and extravagance at its best. A while back, one sold for £9 million (around P600.4 million). It was Hitler's. 
3) Mercedes-Benz 300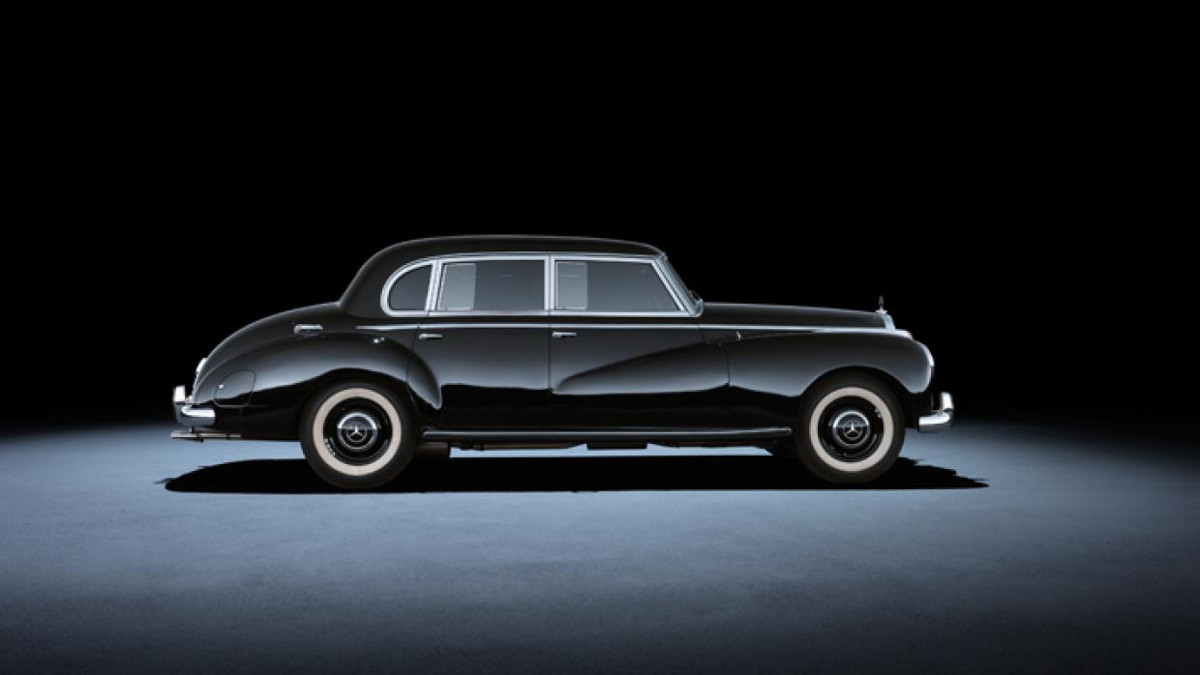 Upon the Mercedes 300's launch, it was the fastest German production car, boasting a heady top speed of 160kph. Underneath sat a 3.0-liter straight-six engine, with the Swiss press at the time declaring it "a milestone in the history of automotive engineering."
Some of this engineering included a safety tang lock to prevent the doors from bursting open, an electrically operated torsion bar suspension to compensate the height of the rear wheels under heavy loads, and even heating with a blower as standard. Standard!
4) Mercedes-Benz 220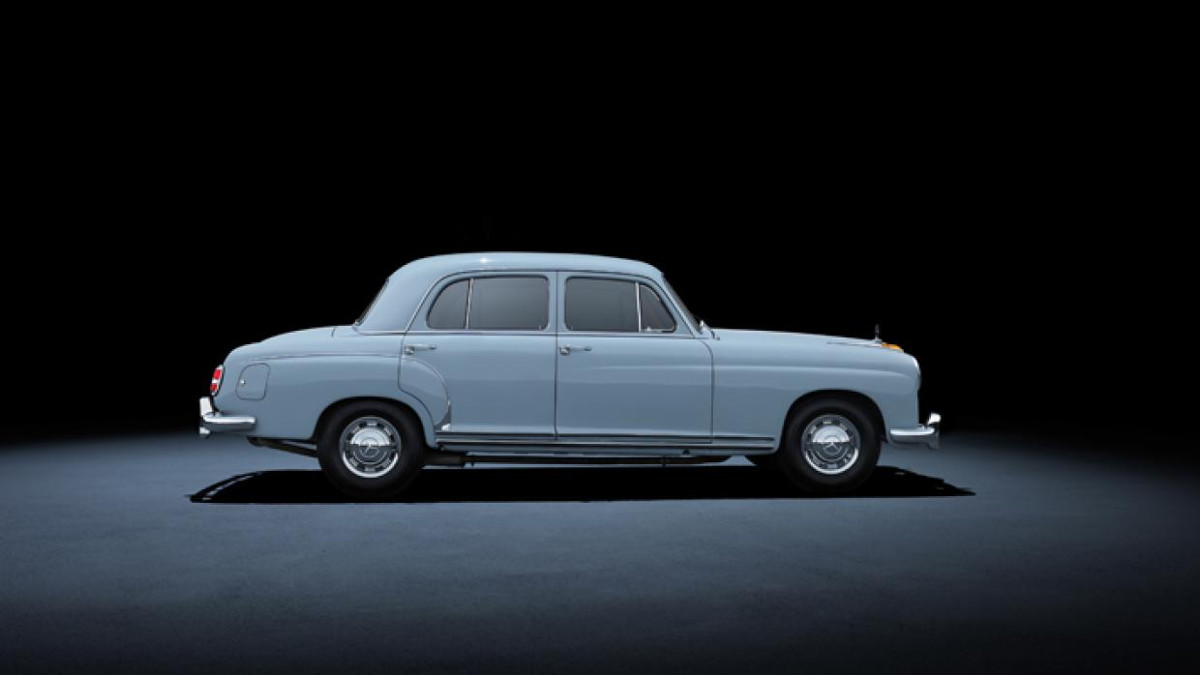 This 220 marked Mercedes-Benz' postwar regeneration and the company's return to luxury automobile manufacturing. And of course, some tech. In this series, which soon bore the 'S' designation that would define it, you got crumple zones front and rear—the first time such things had been used on a production car—a padded steering wheel, wedge-pin door locks, disc brakes, and a dual-circuit braking system.
The 220 a, 220 S, and 220 SE even featured "increased spaciousness" thanks to that 'ponton' shape, an automated clutch, manually controlled fuel injection, and even separate heaters for both driver and passenger. The unbridled luxury!
5) Mercedes-Benz 600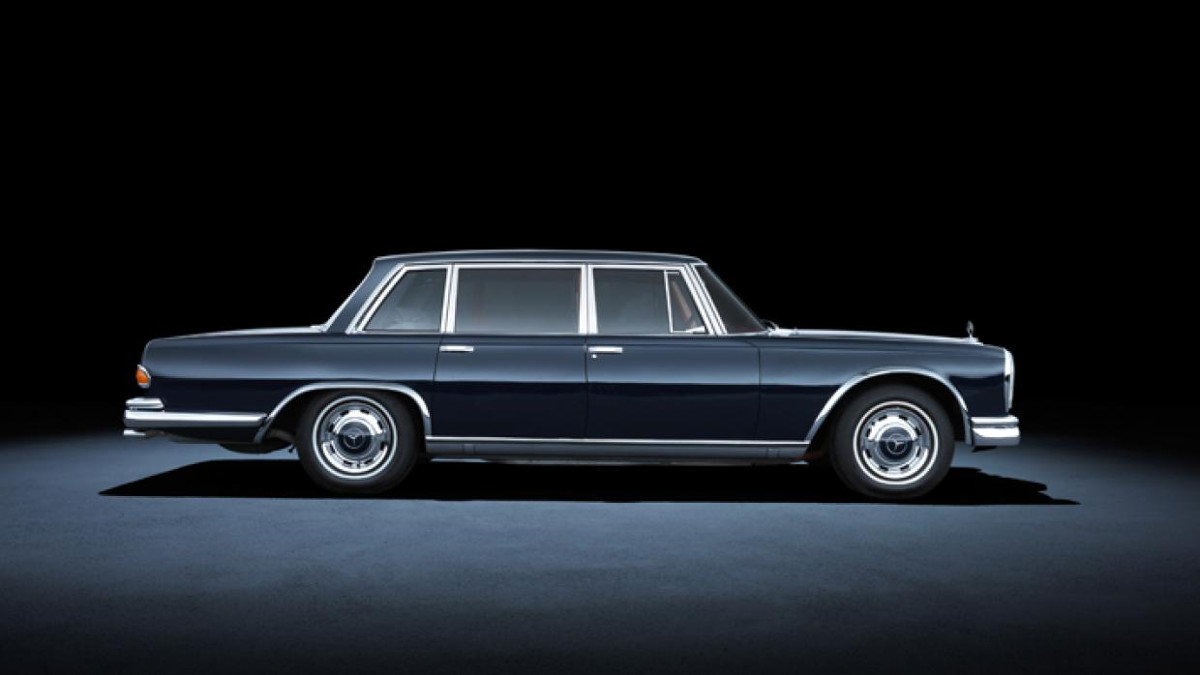 This 600 appeared a year and a half after the last 300 rolled off the production line, and came with a 6.3-liter V8 to make it the top-dollar Benz.
Impeccably built, as you'd expect: air suspension, hydraulic appointments all around (including that trunk), and a wheelbase big enough to dominate.
6) Mercedes-Benz 250 S/300 SEL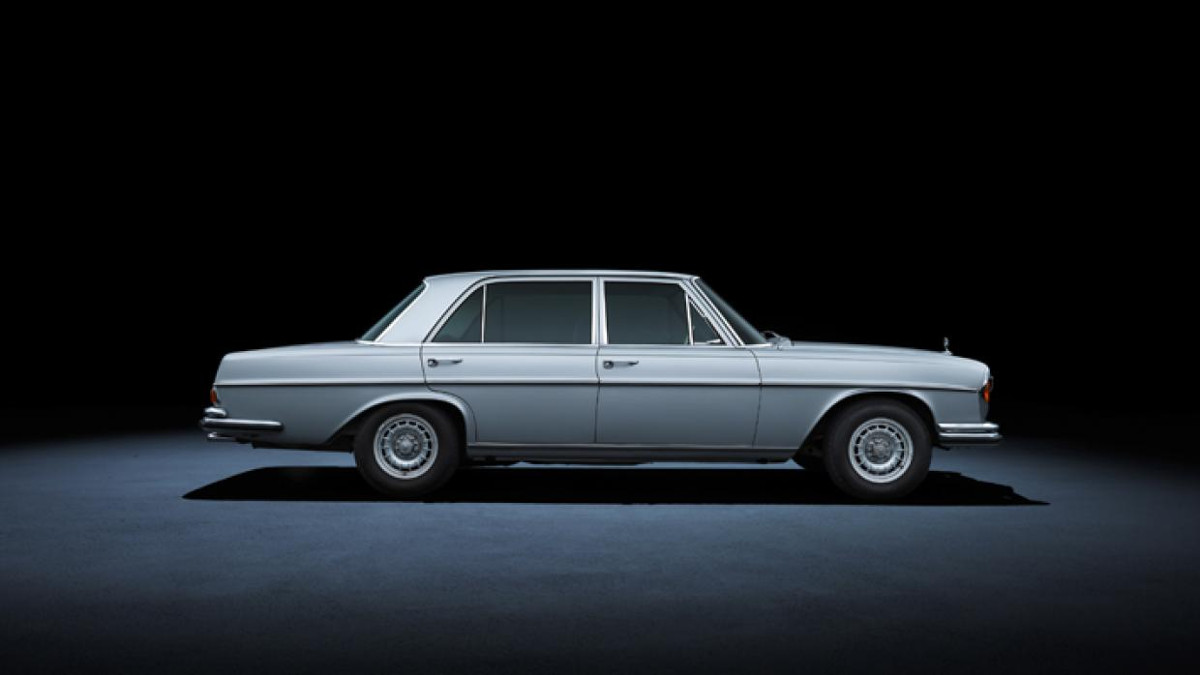 These W108 and W109 sedans replaced the old 1965 'fintail' Benz, and featured such innovation as a hydropneumatic compensating spring on the rear axle, air suspension, and a safety steering system. Oh, and this W108 came in 300 SEL flavor, which was of course the all-singing, all-conquering 6.3-liter V8, a variant of which finished second at the Spa 24hrs in 1971. They called it 'The Red Pig.'
In fact, German press at the time—driving a debadged 300 SEL—noted the "confusion to many a Porsche 911 and 911 S driver, normally accustomed to being kings of the Autobahn, who now found themselves being left looking flat-footed by the harmless-looking Mercedes."
7) Mercedes-Benz S-Class (W116)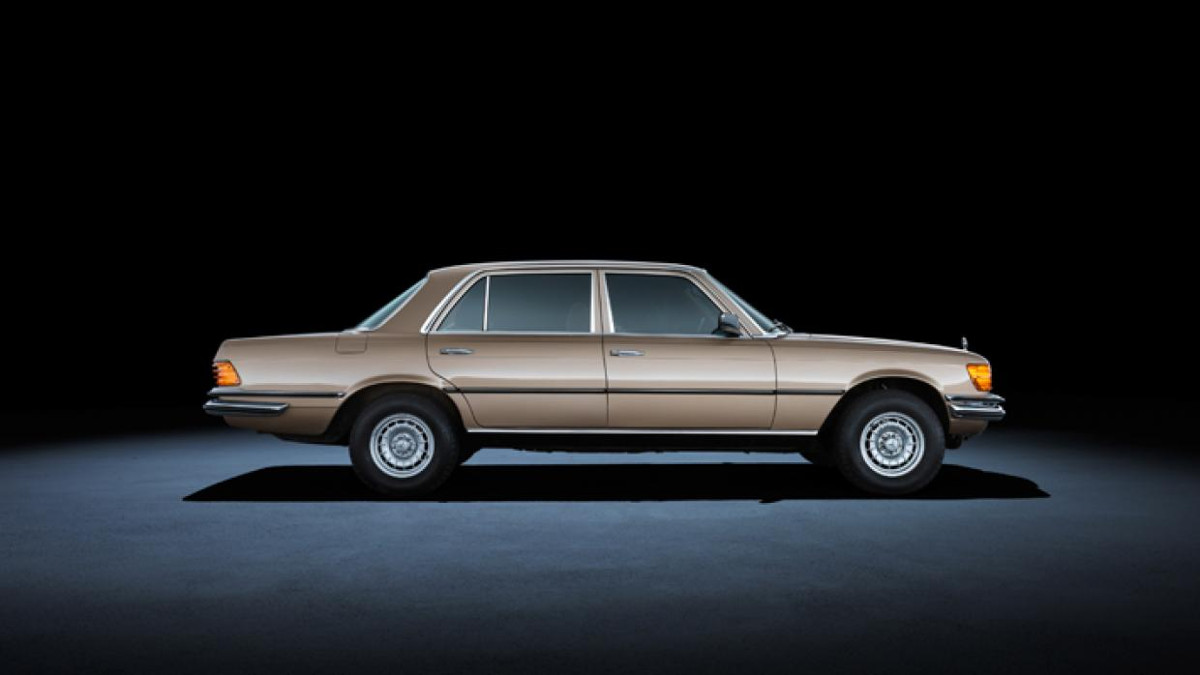 After years of flirting with the letter 'S' in its top-end models, Mercedes finally went guns blazing and labeled its top dog the S-Class. And befitting its stature as the King of Benzes meant this new S came with a collision-proof fuel tank, a safety steering wheel, dirt-deflecting side windows and rear lamps, and—from 1978—the first series production car to get ABS. That's a big tick in the innovation box.
Not only that, this S-Class also came with cruise control and self-leveling suspension, and was the first production car with a turbo-diesel engine: the 300SD from 1978.
8) Mercedes-Benz S-Class (W126)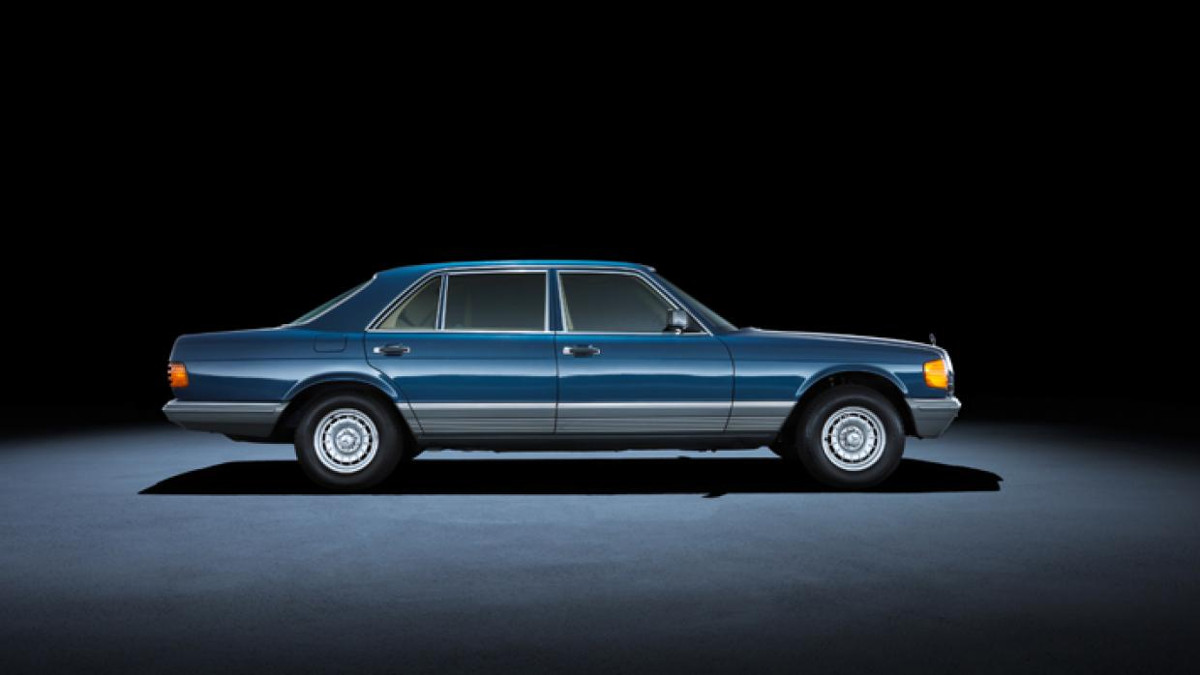 The year 1979 was when Mercedes decided to ditch the shiny bumpers and install deformable plastic ones. For chrome bumper fetishists, these were dark times indeed—the dawn of the apocalypse, even. But for the wealthy elite who bought the W126 S-Class, it meant being able to ding inferior peasant cars and not have to replace the Merc's chin.
Elsewhere on the new S, you got airbags, lighter all-alloy V8 engines, a bodyshell with a 'forked' longitudinal member to meet the offset crash requirements (it was the first car to do so), and acceleration slip regulation as an option on the V8 models.
9) Mercedes-Benz S-Class (W140)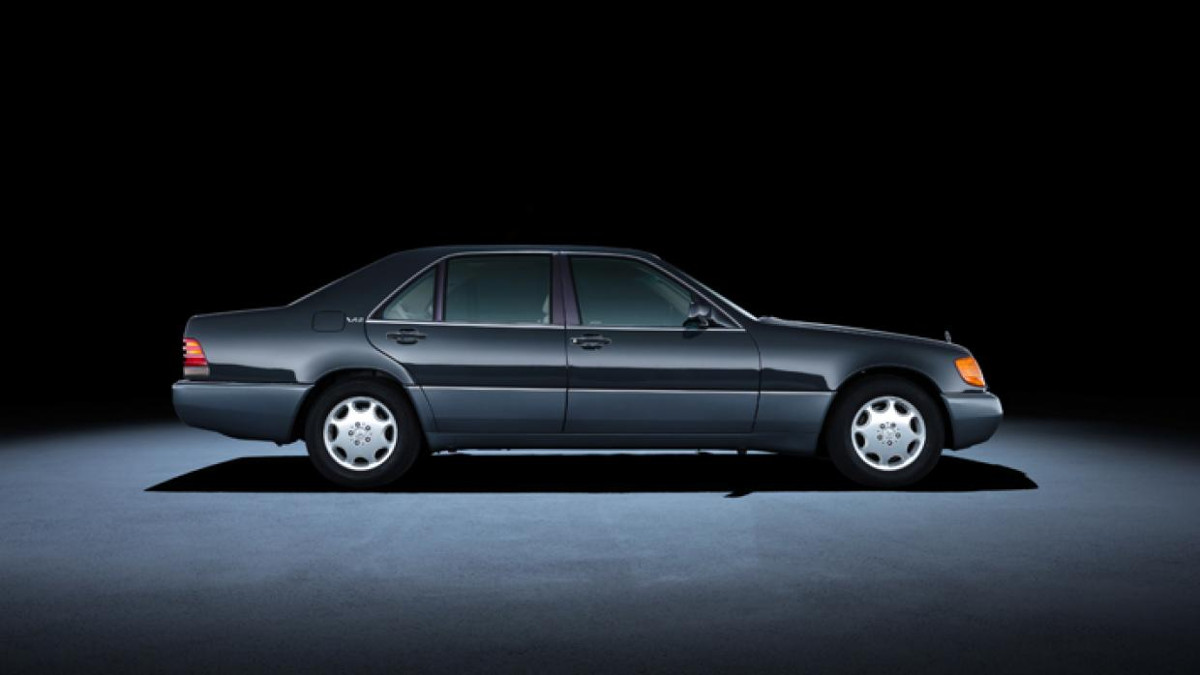 This was a good S-Class, because this S-Class was the first production car at Mercedes to feature a V12. It was, in fact, the company's most powerful passenger car (at that time) with the 600 SE and 600 SEL.
But of course, there was much electronic wizardy and witchcraft at play underneath, including (deep breath): electronic stability program (ESP) as standard from 1995, brake assist, park sensors, an autopilot navigation system, adaptive damping, 'closing assist' for the doors and the trunk, double glazing on the side windows, voice control, and a "total avoidance of chlorofluorocarbons."
That's CFCs. It was the '90s, after all.
10) Mercedes-Benz S-Class (W220)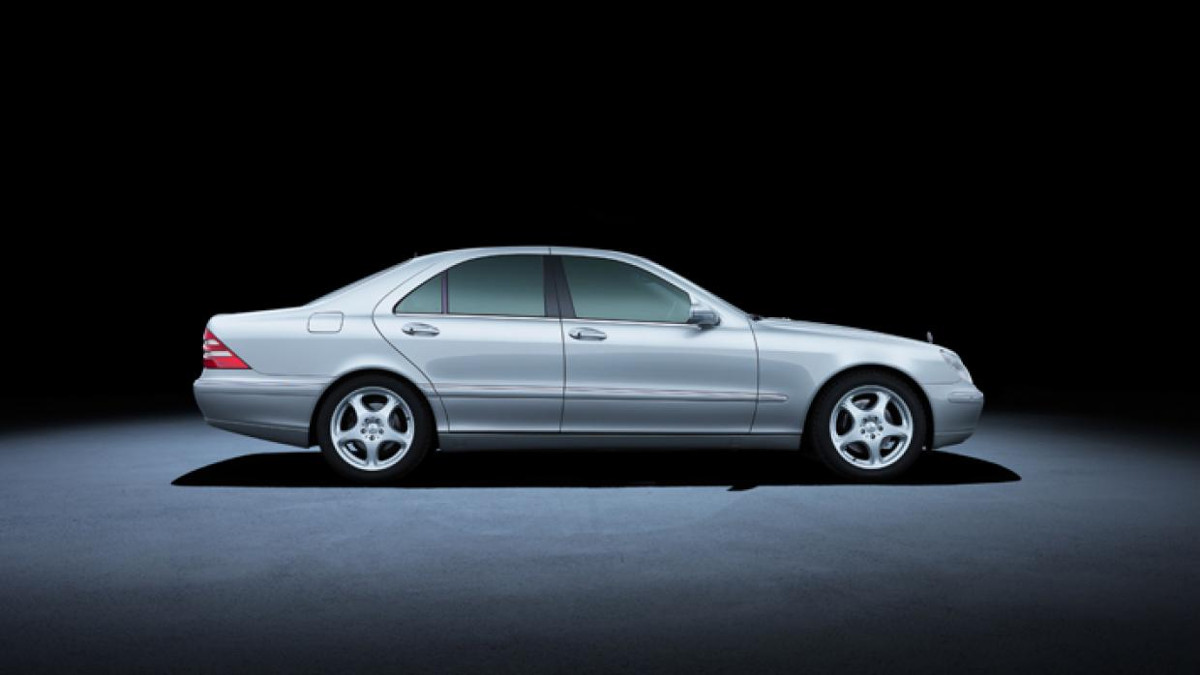 Early Mercedes pioneers may have been spinning in their graves, what with this S-Class shunning bombproof, weapons-grade metal and lead and other heavy stuff, instead opting for lightweight materials such as light alloy and—gasp—plastic. Plastic! In an S-Class!
Still, other good stuff happened in the shape of the first S-badged AMG model, the S55 AMG, while Merc's focus on safety resulted in the 'pre-safe' preventive occupant safety system, which "initiated measures" in the case of an imminent collision. Sadly, this didn't include reassuring words and the He-Man theme tune.
You also got active body control, ventilated seats, cylinder cut-off systems, a low drag coefficient, and keyless access.
11) Mercedes-Benz S-Class (W221)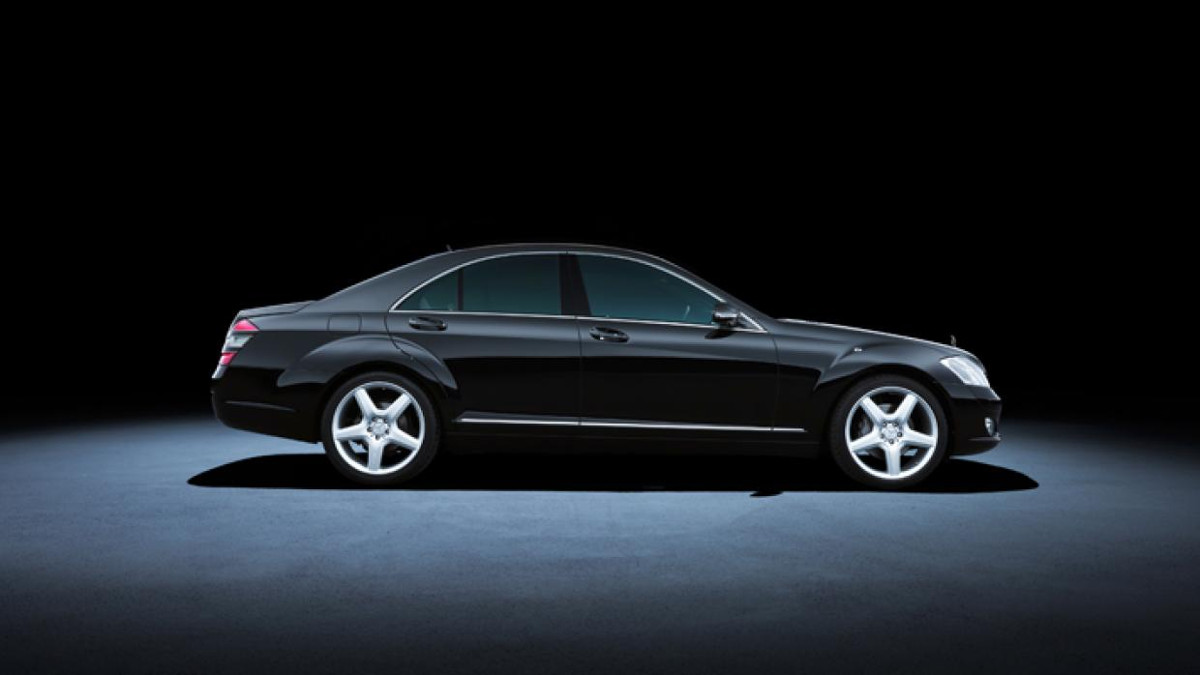 We were rather taken with the last-generation S-Class. You might not be concerned by such things, but it was the first car to get an environmental certificate. You will, however, revel in its equipment levels: you got night-view assist, park assist, the pre-safe braking system, proximity control (which induces automatic braking), lane-keeping assist, and even a speed-limit assist.
In fact, any more 'assists' and it'd drive itself. Which neatly brings us onto the current model...
12) Mercedes-Benz S-Class (W222)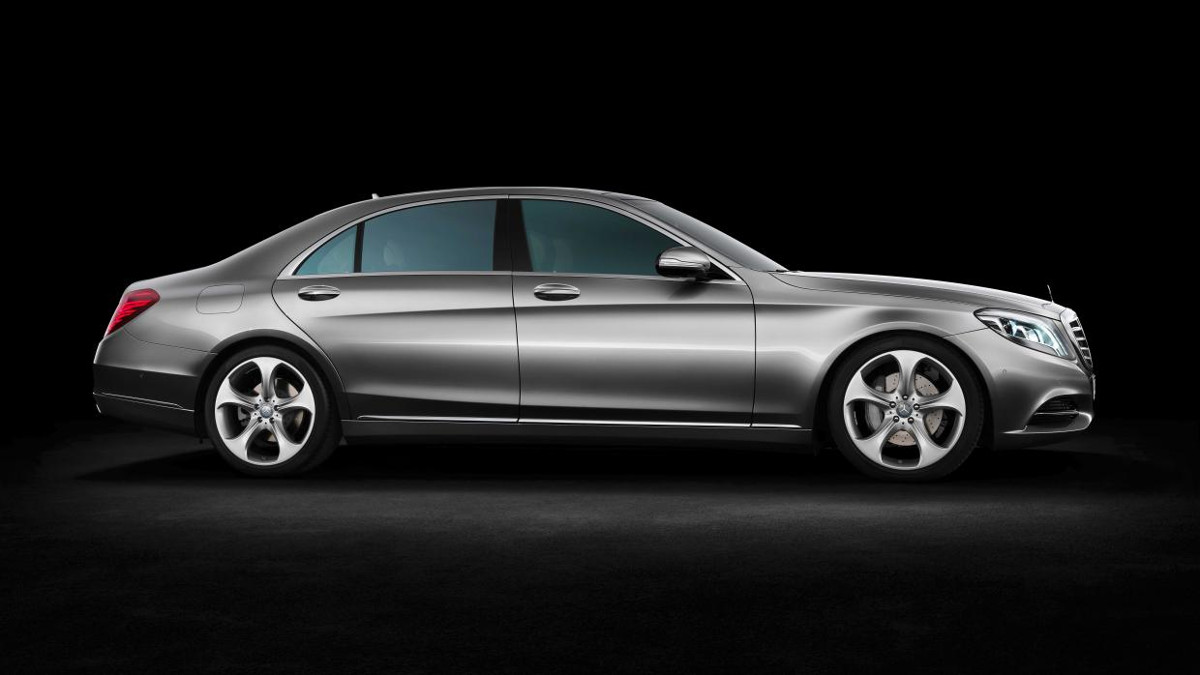 So, here we come to the latest generation of S-Class, and for Merc's all-singing, all-dancing flagship, we get a car that doesn't really sing or dance.
See, Merc has worked tirelessly on refining noise, vibration, and harshness levels, while introducing an option called 'Magic Body Control,' which debuted on this model. It uses a sensor that scans up to 15 meters in front of the car, measuring the road ahead to an accuracy of within 3mm at speeds of up to 129kph. This data is then sent to the car's brain, which adjusts the suspension to the condition of the road, in order that you get the most comfortable ride possible.
Elsewhere, it's everything Mercedes knows about luxury, in one big, aluminum-intensive sedan. And coupe. And cabriolet. Merc tells us half a million models of the W222 have been built since 2013.
NOTE: This article first appeared on TopGear.com. Minor edits have been made.