You learn it in grade school: Pollution affects everyone on the planet, and in some cases, it can even kill you. It's a consequence that's particularly likely in low- to middle-income countries, according to the World Health Organization, with air pollution contributing to more cases of cancer, heart disease, stroke, and respiratory diseases.
It's no surprise, then, that the Internet rejoiced when one of the unexpected effects of the COVID-19 quarantine was that the skies became a little bluer. Sure, it's also been a whole lot hotter, but Metro Manila has generally enjoyed more breathable air, with the National Capital Region slowing down to a near-halt beginning in mid-March.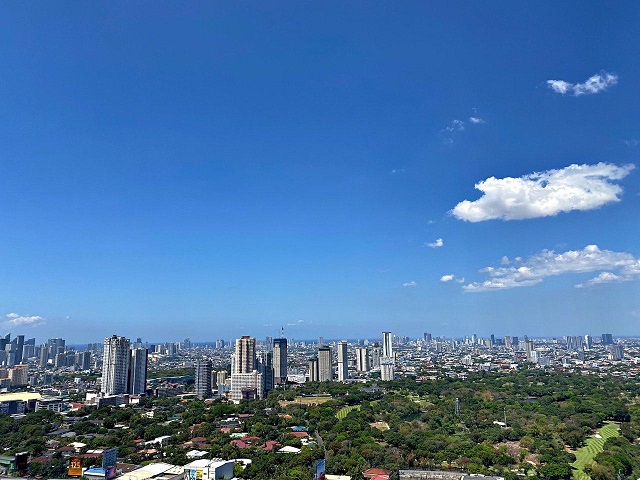 Continue reading below ↓
Recommended Videos
As a result, Metro Manila air benefited from the fact that most of us were staying at home. Roads were empty, offices and factories were quiet, malls were shut down, and the usual hum from big generators and other machines was gone. With all these activities down to a bare minimum, the decrease in air pollutants was a logical result—except who was thinking about that amid a pandemic?
The question now: How much longer are we going to be able to enjoy this cleaner air? Traffic in Metro Manila has again started building up in the past few weeks. Several businesses and malls have also been allowed to open up with the shift to modified enhanced community quarantine. Are we going to have to say goodbye to our clear, blue skies?
How did the Metro Manila air clear up?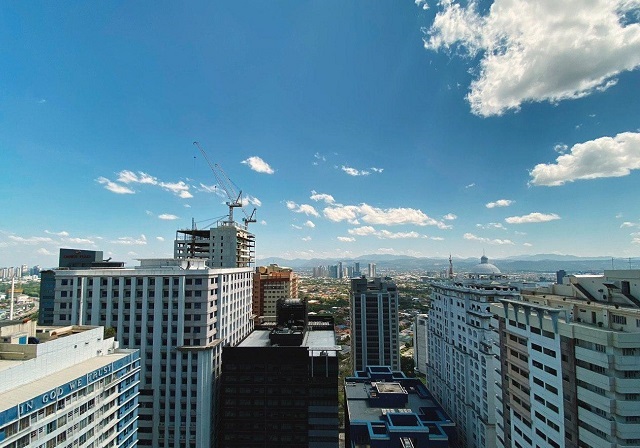 One of the few silver linings in the first few weeks of the enhanced community quarantine (ECQ) in Metro Manila was being able to see distant sights you might not have seen before. The Sierra Madre mountains popped back into view from city buildings, and one photographer in Pasay City, Donald Pancho, was able to capture the windmills in Pililla, Rizal, through his lens.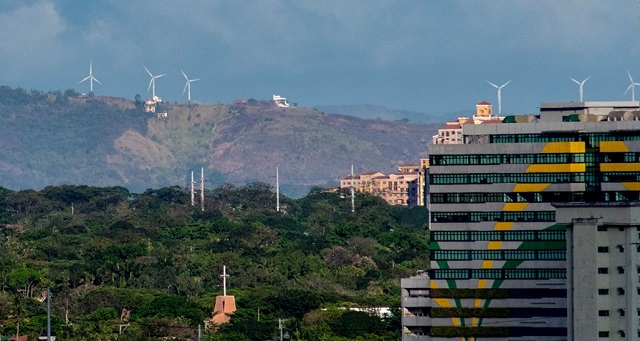 A pretty massive drop in air pollutants was recorded in Quezon City just a few days after the quarantine started on March 16. The count of air particles—specifically atmospheric particulate matter measuring 2.5 micrometers (a.k.a. PM 2.5)—dropped by up to 180% at the Lung Center of the Philippines measuring station, according to data from Airtoday.ph. "Majority of the air pollution comes from vehicle emissions. Cordoning off East Avenue and Quezon Avenue, both hospital zones, brings positive feedback of cleaning the air," noted Dr. Mylene Cayetano, the project's technical adviser, and associate professor from the University of the Philippines–Diliman Institute of Environmental Science and Meteorology (UPD IESM), in a statement.
The City of Manila also recorded a continual drop in air pollutants in early May, with a decrease of PM 2.5 by up to 56% at the City Hall's Freedom Park. But why all the fuss over such a small thing? See, PM 2.5 are essentially ultra-fine particles that can get into your lungs, causing or aggravating respiratory conditions. It may even get into your bloodstream.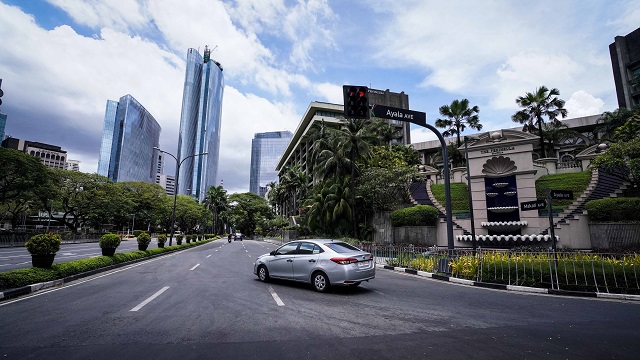 On a global scale, daily carbon-dioxide emissions were found to have declined by as much as 17% from January to April as compared to last year's average numbers, according to a study published in the Nature Climate Change journal on May 19. But this isn't a complete win for clean air. "I can't celebrate a drop in emissions driven by unemployment and forced behavior," Rob Jackson, a co-author of the study, told CNN. "We've reduced emissions for the wrong reasons." Plus, the reduction—along with the spell of clean air—is more of a side effect of the crisis and is therefore short-lived.
What happens to the air post-quarantine?
"As we slowly enter the 'new normal' activities, the air pollution will go back to moderate to unhealthy levels," said Dr. Cayetano. She and a team of experts from UPD warn that things will go straight back to normal—at least, for Metro Manila air—if we forget all the changes that happened during the quarantine: "If we wish to maintain 'good air quality' to be the 'new normal,' we have to make conscious choices in our usual activities pre-ECQ."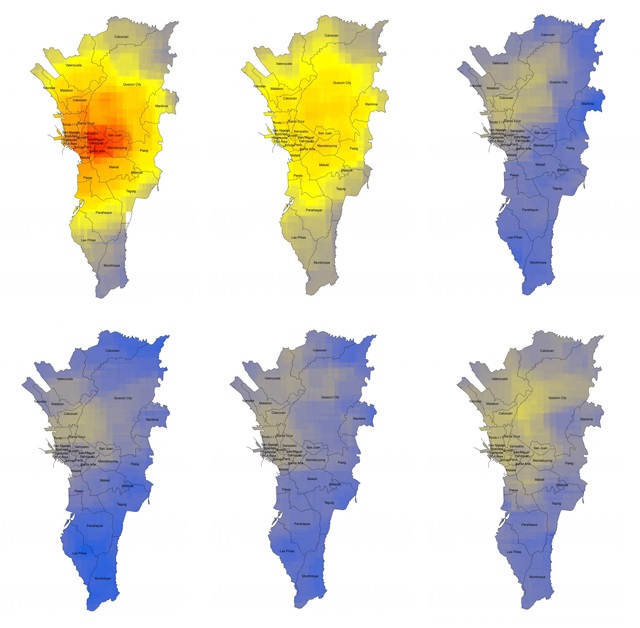 While it's true that decreasing levels of nitrogen dioxide—a pollutant that is mainly caused by burning fuel (read: vehicles, among other things)—were recorded in Metro Manila during the quarantine, there is no guarantee this trend will continue as the quarantine shifts. There are several factors to air pollution, as Dr. Gerry Bagtasa, a professor at the UPD IESM, pointed out.
"Car emission is a big contributor, but not the only contributor to [National Capital Region (NCR)] pollution," he stated in a report. There is the practice of open burning across the Philippines, as well as dirty air from other countries being swept in by the winds.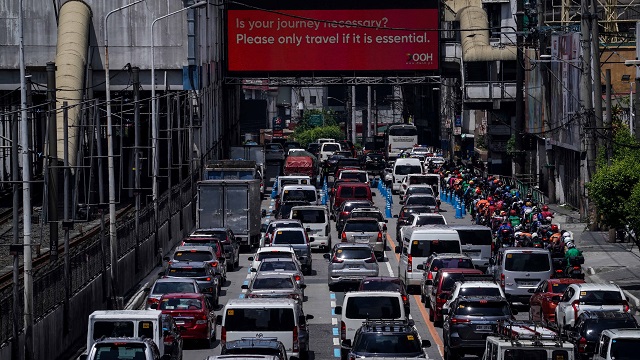 If we want cleaner air to be part of the new normal, explained Dr. Cayetano, there are several things we have to ensure as a nation:
Strengthen and enact long-term solutions (that is, a proper and sustainable mass transport system, green cities, urban planning, road space for non-motorized transport systems, fuel economy, clean energy)
Increase transparency in the emissions testing system, with proper and rightful apprehension for violators
Ensure roadworthiness compliance for all vehicles
Protect our hospital zones located along major thoroughfares
Air pollution has been cited as the cause of around 27,000 deaths annually in the Philippines. These deaths were prematurely caused by diseases aggravated by dirty air. Metro Manila could be heading right back to where we came from. "Clean air in cities has become a luxury," Cayetano noted. It took a pandemic-along with thousands of mortalities-for us to even get a bit of fresh air in the Metro. And as Cayetano added, "We wouldn't want this scenario again to attain clean air." 
NOTE: This story originally appeared on Spot.ph. Minor edits have been made.