'X has arrived to dethrone X.' Makes for a catchy headline now, doesn't it? But truth be told, this is rarely ever the case in the Philippine auto industry—at least if that last 'X' is filled in by a car wearing a Toyota badge.
In this context, it would be a stretch to say that anything comes close to competing with the Vios, numbers-wise. Barring a gargantuan shift in brand perception caused by an extinction-level PR nightmare, it's Toyota's subcompact sedan…and then everyone else.
And you know what? That's perfectly fine. The 'alternative' market is an intriguing space all on its own—provided you're willing to broaden your horizons, of course.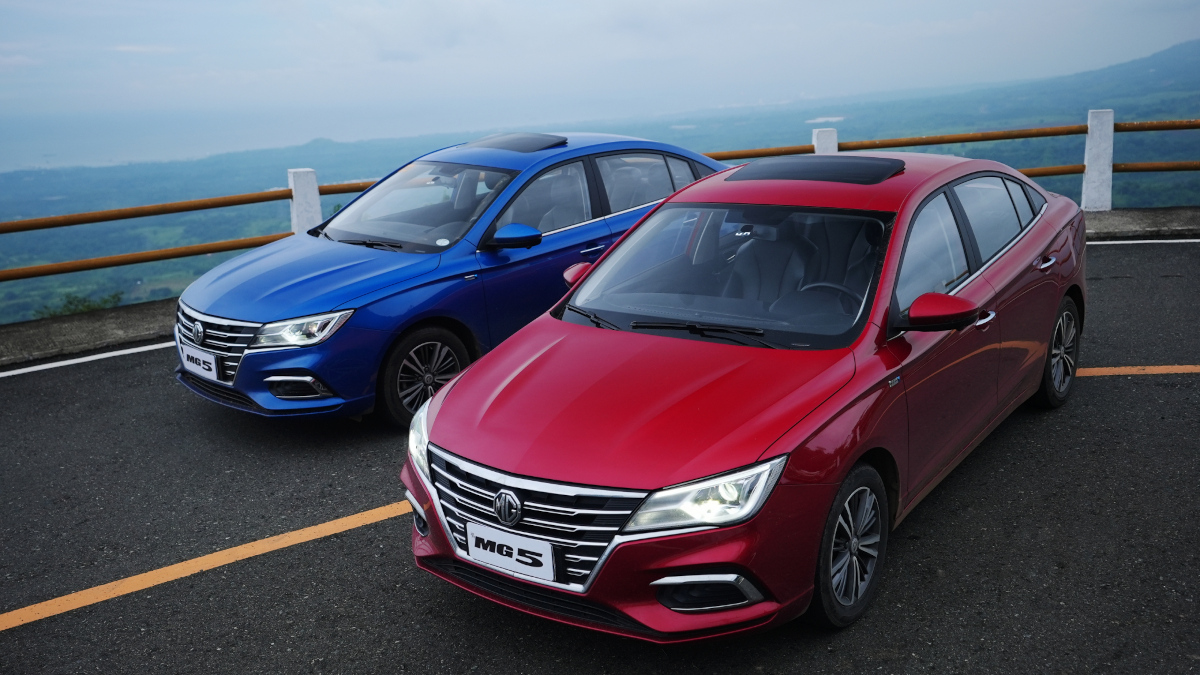 ADVERTISEMENT - CONTINUE READING BELOW ↓
Being a member of the motoring media has allowed me to do exactly this. And seven years on, it can still feel like I've barely scratched the surface of what the industry has to offer. I'm manning the MG5 right now on a drive with the to Bataan, and this is exactly the vibe I'm getting behind its wheel.
You see, the influx of alternatives like the MG5 has opened the market up like never before. Unlike the generation of Chinese-built units that preceded it, this modern batch of offerings are no joke.
To the uninitiated, all the vehicle has going for it is its price: With a P658,888 starting price that handily undercuts even the barest Vios, it's extremely affordable. While attainability plays a big part in this package's appeal, it's hardly the only draw here.
ADVERTISEMENT - CONTINUE READING BELOW ↓
Recommended Videos
The MG5 is cavernous by subcompact standards. There's plenty of room to stretch your legs and move your elbows about. But this is hardly a surprise I could easily tell this sedan had this box ticked off just looking at it inside the MG showroom.
OTHER STORIES YOU MIGHT HAVE MISSED:
Look: Road marking repainted after it goes viral as no-contact apprehension trap
New 'proof of parking' bill proposes 50k fine, revocation of LTO registration for violators
The ambience inside isn't particularly a standout, but everything is kept together by decent-feeling plastic materials and a no-frills stealthy color scheme.
What comes as a bit of a surprise to me is how this thing drives. Its 1.5-liter four-cylinder gasoline engine's 112hp and 150Nm isn't a segment standout, but it handles surprisingly well and provides a decent balance between stiffness and comfort. Granted, I'm not throwing it around corners, but everything feels planted and stable at the above-average pace we're heading up these backroad twisties around Mt. Samat.
ADVERTISEMENT - CONTINUE READING BELOW ↓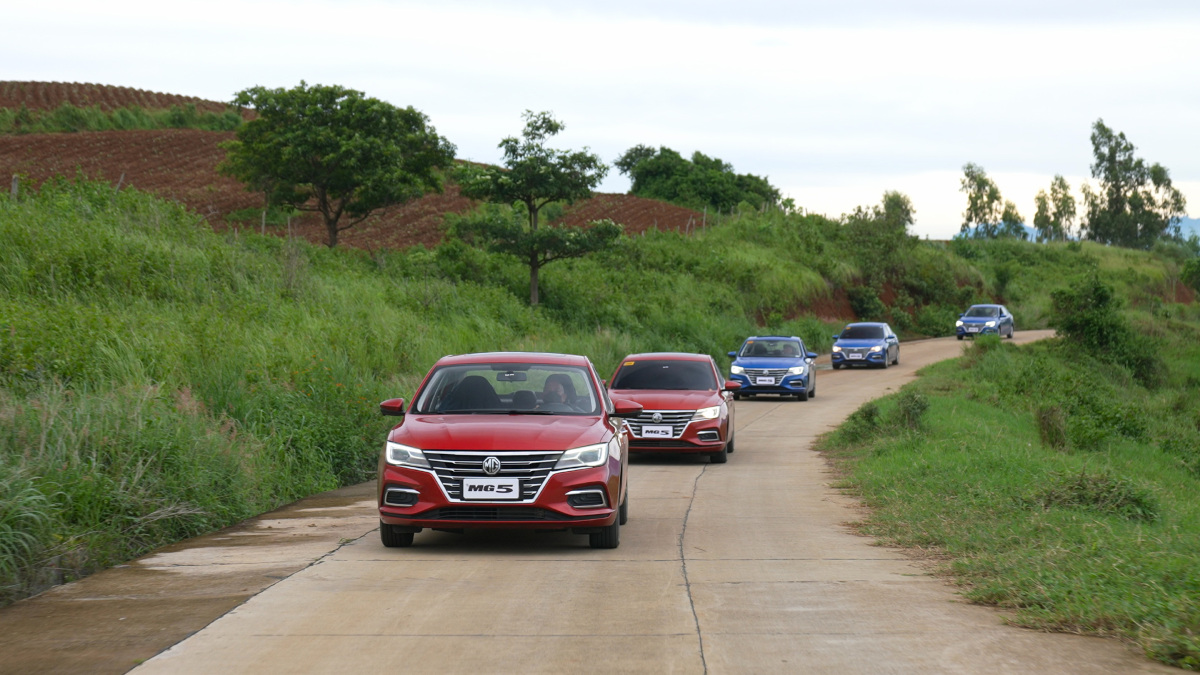 Meanwhile, in a straight-line and cruising conditions, the steering wheel maintains a decent weight despite reaching expressway speeds.
Finding a suitable driving position also proved to be a breeze in this thing, and large windows more than make up for the smaller sideview mirrors the MG5 comes equipped with. If you move further up the lineup, units can also come equipped with a very handy 360-degree camera that makes maneuvering the vehicle in tight spots even easier.
ADVERTISEMENT - CONTINUE READING BELOW ↓
All that said, while the MG5 does have its advantages as an alternative, it isn't perfect.
I've listed down two gripes during my time with this sedan so far. The bigger one is that the performance of its continuously variable transmission leaves something to be desired—particularly in constant stop-and-go conditions where there's a relatively noticeable delay once you step on the throttle. It isn't too jarring, but it's definitely something to take into account if you're constantly stuck in traffic.
ADVERTISEMENT - CONTINUE READING BELOW ↓
Thankfully, things pick up noticeably as the vehicle gets up to speed, providing smoother shifting and more consistent performance. CVT units also get a manual mode that simulates several gears for more control—a feature I take advantage of often during the uphill climbs I encounter in this drive.
Gripe number two isn't as big of a deal. In fact, you could call it nitpicking.
The touchscreen infotainment system on the MG5 isn't the best. It isn't very intuitive, as operating it involved the constant fiddling of the central dial under the 10-inch screen. This dial, by the way, is also responsible for controlling the A/C, which convolutes things further.
As I said, though, I'm nitpicking at this point. This issue is easily addressed by the system's compatibility with either Android Auto or Apple CarPlay.
ADVERTISEMENT - CONTINUE READING BELOW ↓
Will the MG5 be going toe-to-toe with the Vios in local sales charts? No, it won't. But the model is definitely more capable than it looks. In fact, in some departments, it trumps its Japanese rival. Space is one, and the availability of features like a 360-degree camera is another.
Now, I'm not saying you should choose this over the proven dependability of something like the Vios. But I am saying you should at least check this out before coming to any conclusions. You may be pleasantly surprised. And given today's economy, an extra feature or two in a more affordable overall package might be enough to sway your opinion.
More photos of the MG 5 2023:
ADVERTISEMENT - CONTINUE READING BELOW ↓
ADVERTISEMENT - CONTINUE READING BELOW ↓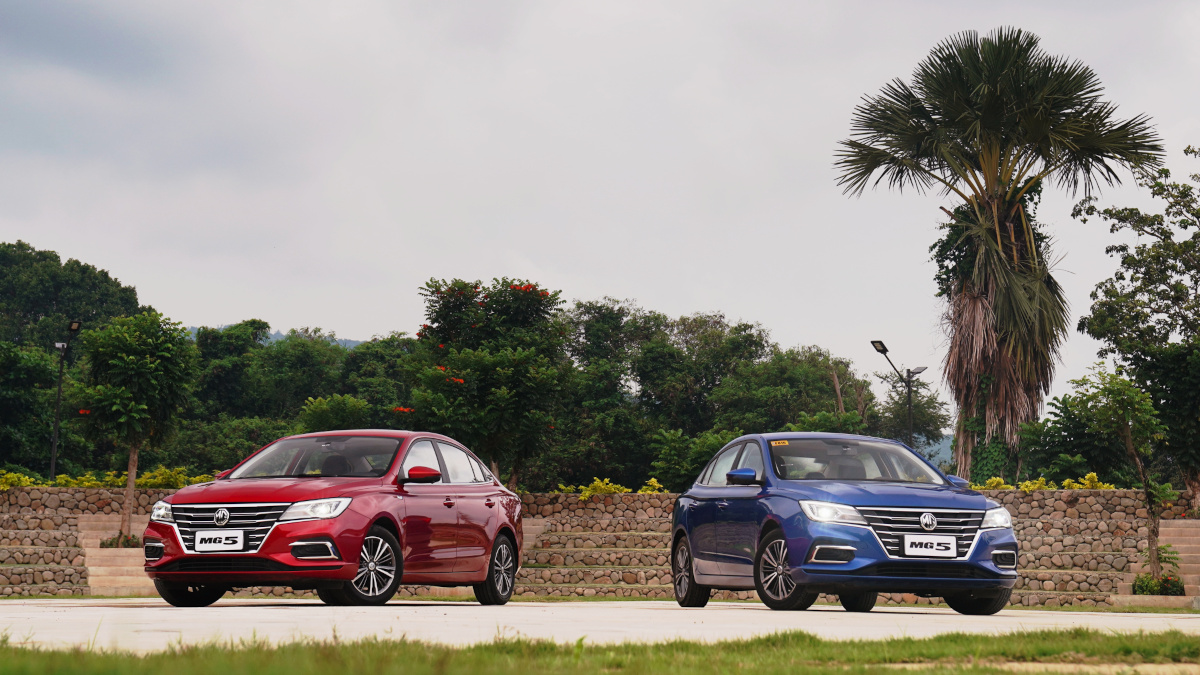 ADVERTISEMENT - CONTINUE READING BELOW ↓