The Hummer H1. The deeply impractical all-American poster boy for climate-change deniers. It's also a car with bona fide iconic status. Never has a four-wheeled lump represented so much but offered so little. Doesn't mean it isn't cool. And H1s are only getting cooler, mainly because they're now being restomodded.
You have Detroit-based company Mil-Spec Automotive to thank for this murdered-out special. We've featured them before. Remember the 500bhp, $295k 'tactical'? That zombie-proof monster was the sixth special Hummer from the firm. This is the seventh: Black Ops.
As you can see, this four-door Hummer has had the back end sawed off to make a pickup truck. A gothic color pallet was then applied. Black is the hue of the day. Black wheels. Black paint. Black interior. And fuel from the black pump.
Continue reading below ↓
Recommended Videos
Like the previous versions, it's powered by a 6.6-liter Duramax diesel from the 2006 Hummer, but rebuilt and reassembled to kick out 500hp and 1,355Nm of torque. Good thing Mil-Spec binned the factory full-time four-wheel-drive system and replaced it with a simpler NVG 242 transfer case normally found in various GM pickup trucks.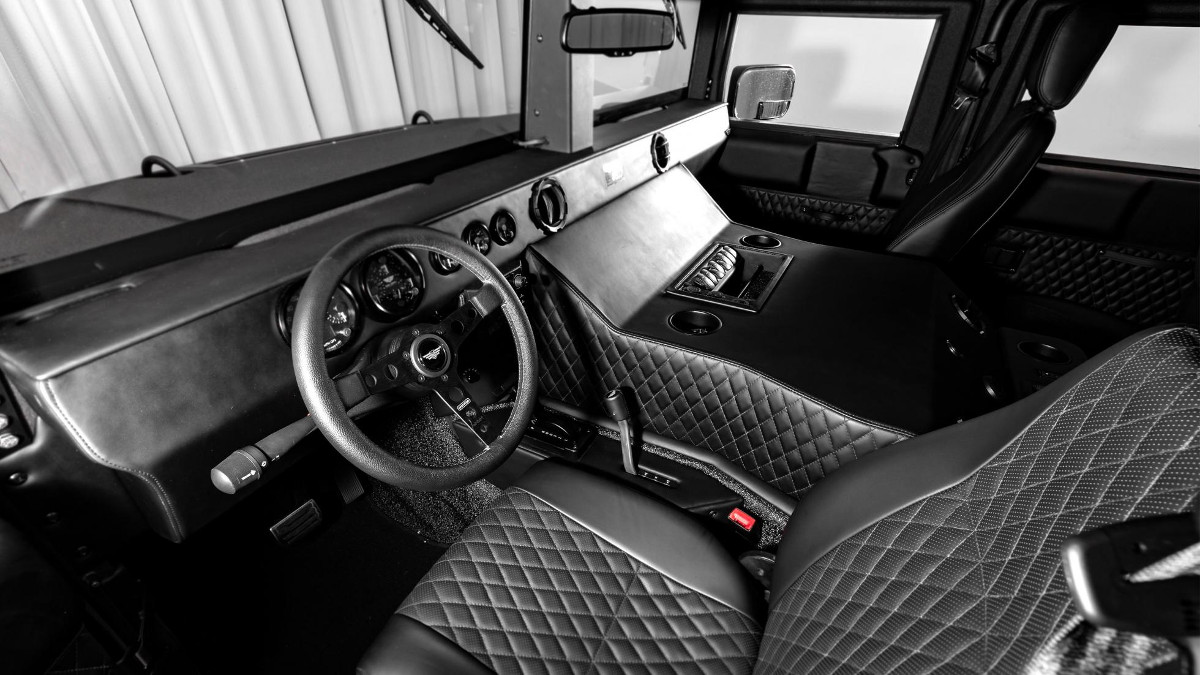 Mechanical upgrades include new, beefier axle shafts and portal hubs from the senior military Humvee, as well as a new suspension system that nearly doubles wheel travel (13 inches) and new Wilwood six-piston brakes. Sinister looking thing, too. It's painted in a Kevlar-infused Deep Sky Black paint with contrasting semi-gloss black powder-coated components.
Inside, the anti-Tardis has been slathered in napa leather with quilted stitching. Weirdly, there is also a Momo Prototipo steering wheel like you'd find on a Caterham, and lots more black.
In an age of social sustainability, nothing is as environmentally abrasive as a H1. If you want to stand out, however...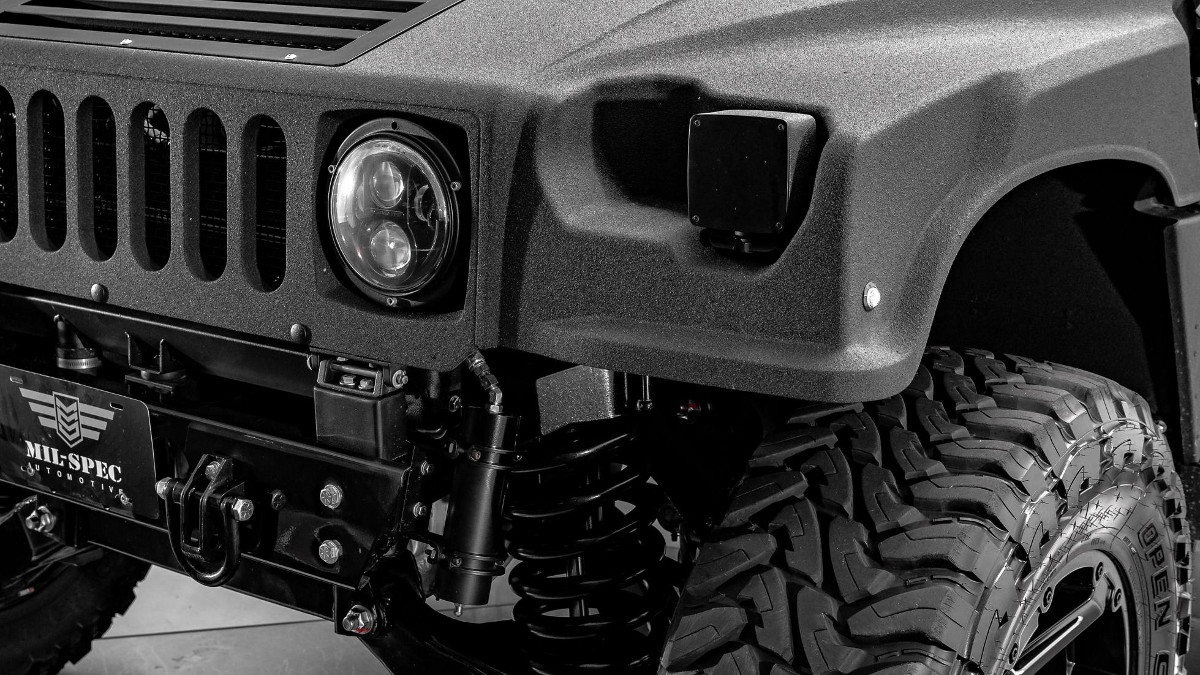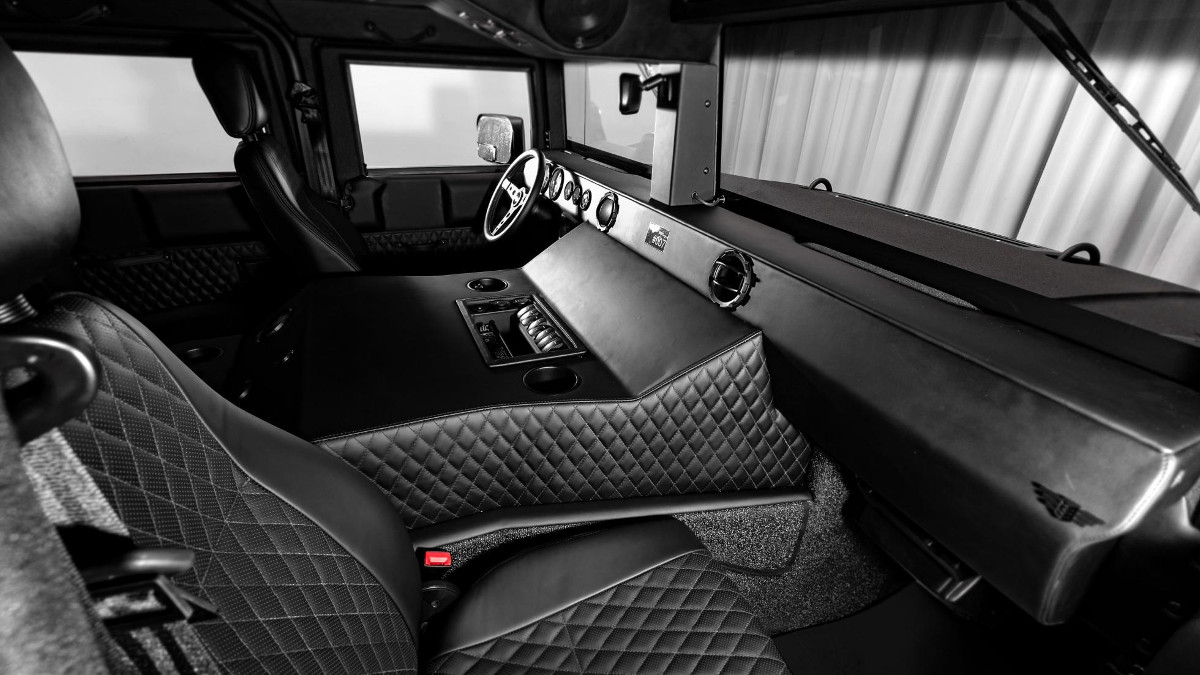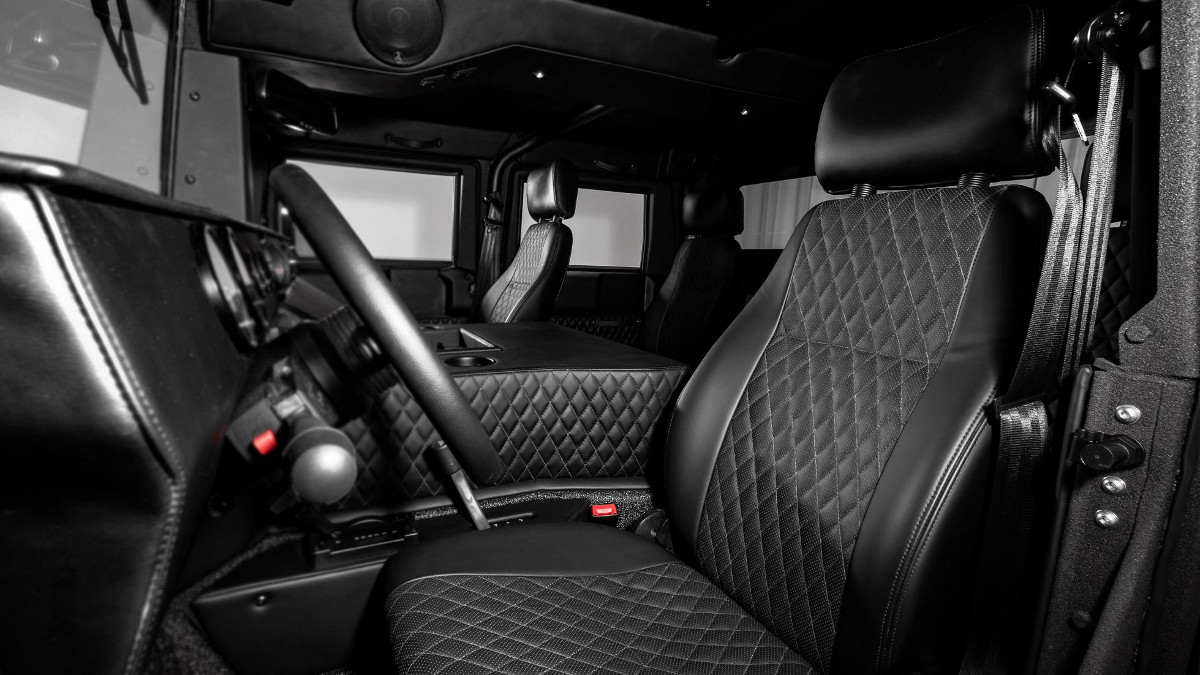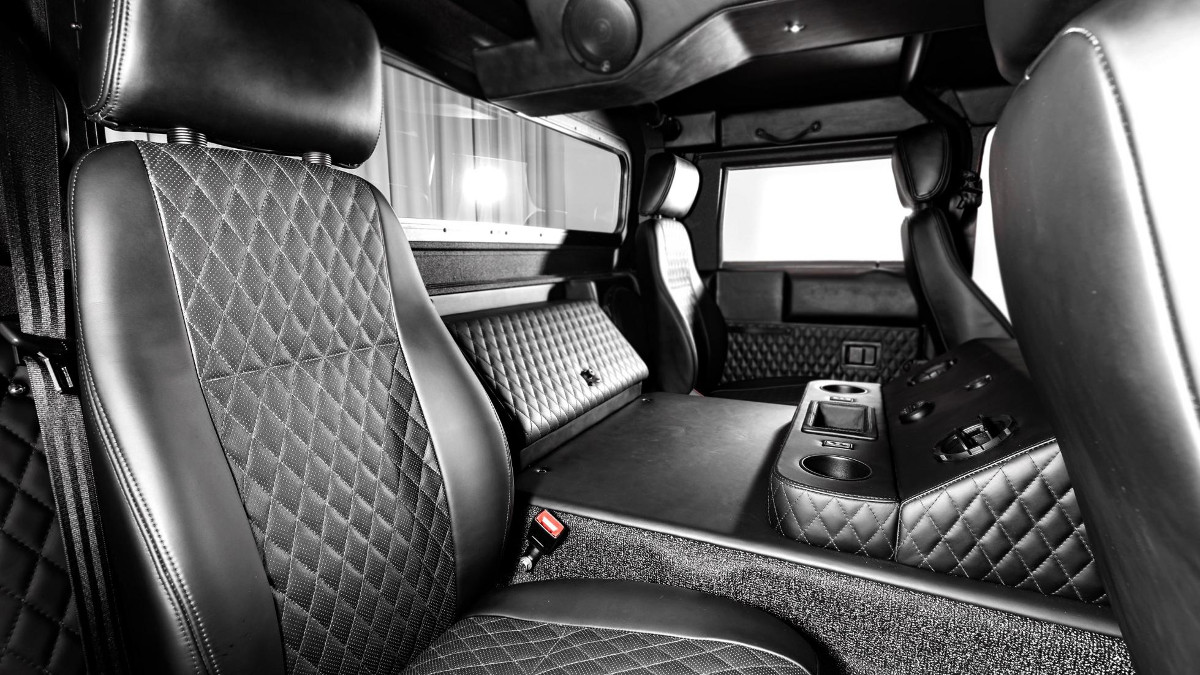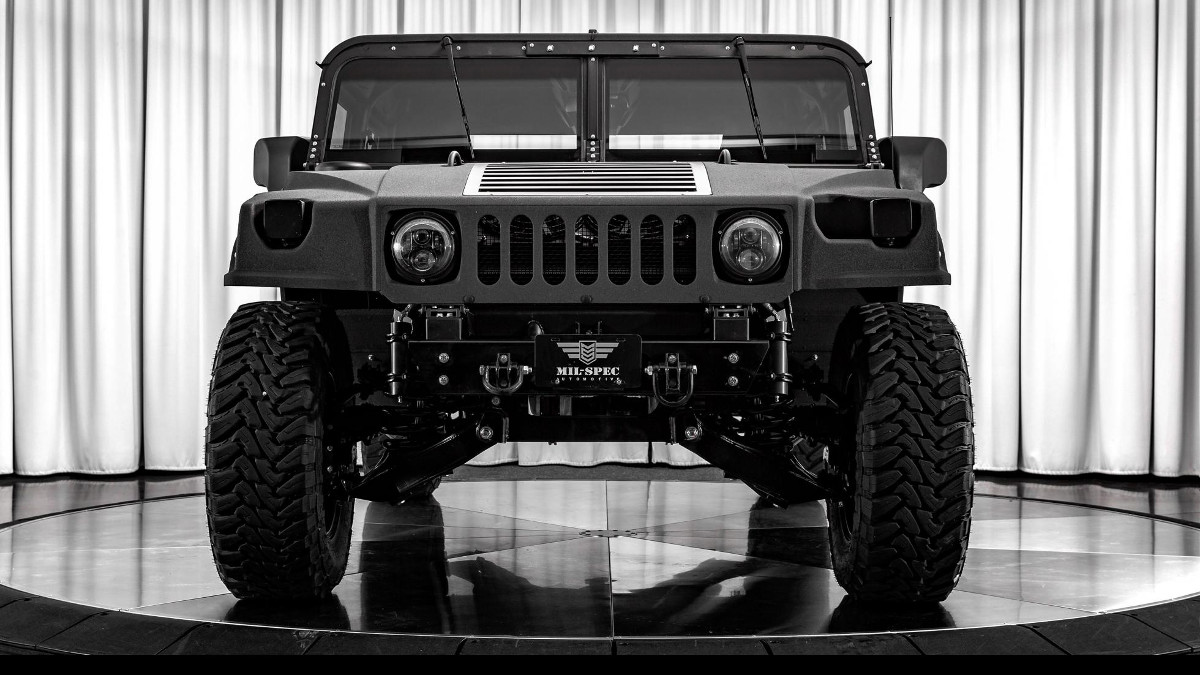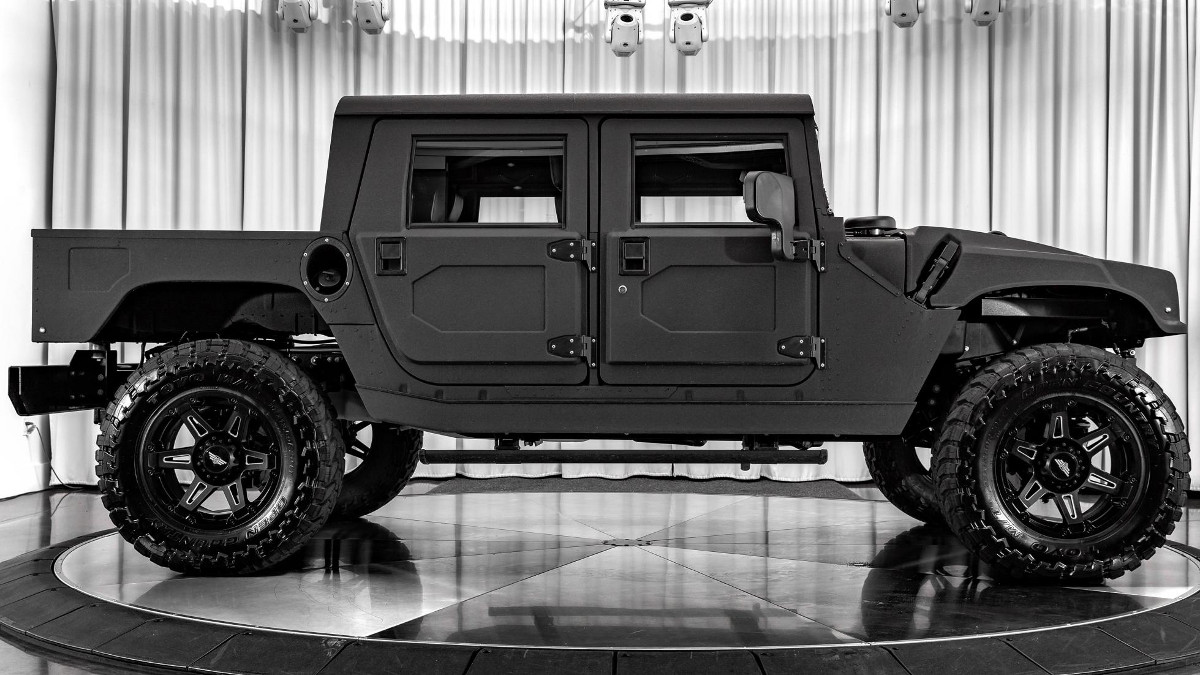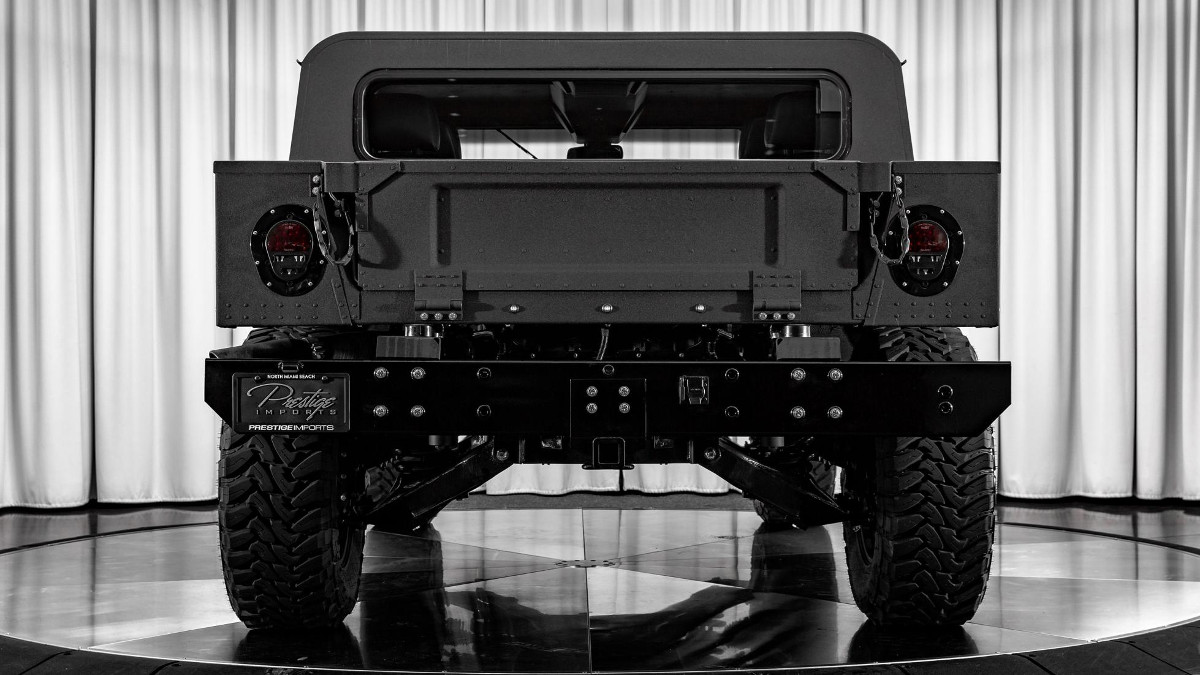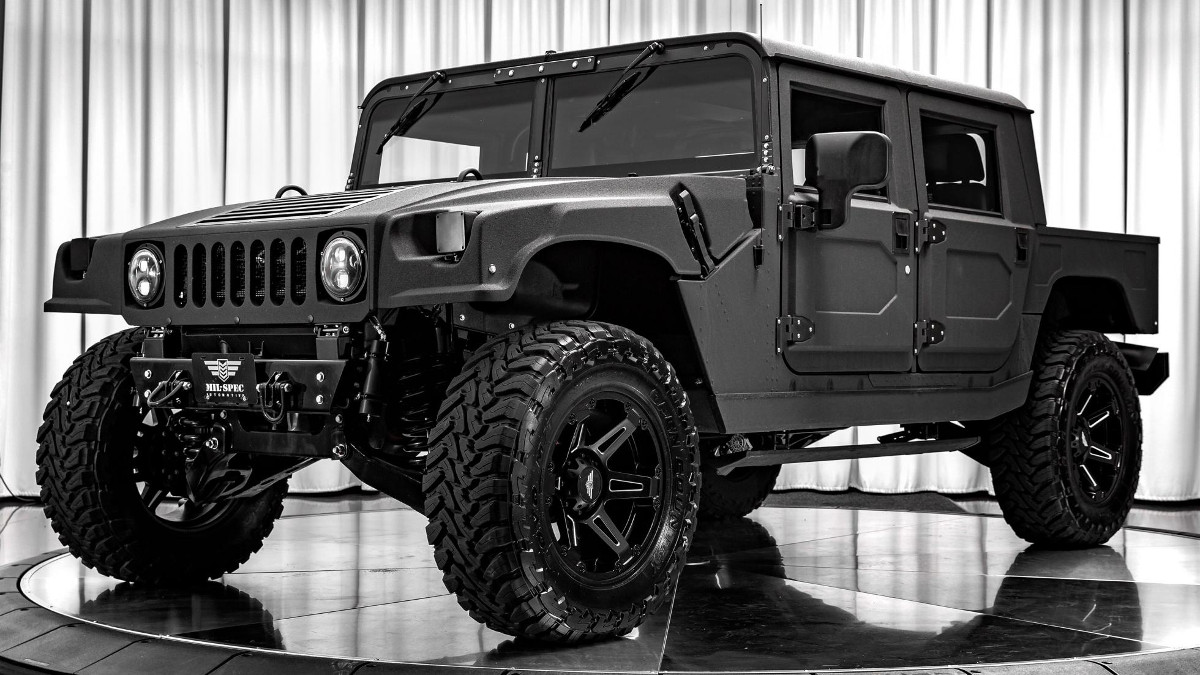 NOTE: This article first appeared on TopGear.com. Minor edits have been made.