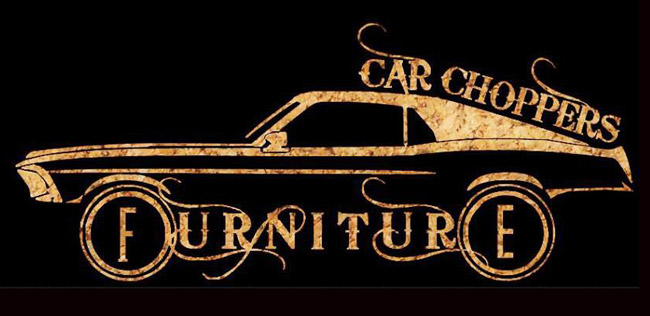 If you love cars, you see cars in almost everything around you. This is the reason there are car guys who have fashioned household furniture from old automobiles. We've long seen pictures of these creations on the Internet, mostly made in the US. It got us thinking: Why can't Filipino car enthusiasts--with all our world-class artistry and craftsmanship--do something like that?
Well, we can stop wondering now, because there is a newly established company that specializes in furniture fabricated from used cars. Car Choppers Furniture was founded only in September this year, but is quickly grabbing attention among the car-crazy set. Located in Santa Maria in Bulacan, the shop "sells recycled furniture art from old cars, immortalizing said cars by transforming them into timeless pieces of art."
Car Choppers Furniture was founded by Clark Arenaje, a former BPO employee who is passionate about cars.
"Clark wanted to put a 'carniture' in his house but could not find one," Car Choppers Furniture marketing officer Lito Lobrin told TopGear.com.ph. "He searched for items online, but they were very expensive at around $4,000 apiece. So he decided to make one himself and make a business out of it."
Arenaje, according to Lobrin, "wanted to make a difference not just by providing employment to locals but also by promoting car restoration minus the pollution."
Continue reading below ↓
Recommended Videos
Right now, Car Choppers Furniture is focusing on old Volkswagen Beetles, but the shop can work with pretty much any classic vehicle.
"People can view our products in the shop or on our Facebook page and place their orders, or they can order the items they want and be included in the planning phase of the transformation process so they can specify what type of materials to use. Companies may also order in bulk so they can put our furniture in their lobbies and recreation rooms."
And how much do these pieces cost?
"The cost per project is variable," Lobrin shared. "Customers can bring in their own car and have it transformed, or we can find one for them. It is pretty much like setting up a real car. You can choose an expensive paint or settle for a cheaper one. You can choose to have the headlights functional. You can choose to install a sound system on the sofa if you like. So the price really depends on the mods you want."
A project usually takes two to four weeks to finish, according to Lobrin.
So, if you want to come home to a VW sofa or perhaps a BMW bed, you now know where to go.