Last month, we brought you news that the first example of the utterly mad, 1,914hp Rimac Nevera had been completed. That was chassis 000, however, which Rimac is keeping for itself: This is the first of 150 cars to be handed over to deep-pocketed customers.
And doesn't said customer look happy? Traveling to Zagreb, Croatia, to pick up the £1.7 million (P113.7 million) electric hypercar, you can watch his entire handover in the 20-minute video below:
First Rimac Nevera customer car delivered:
He's met outside the factory by none other than Mate Rimac himself—founder of Rimac and now CEO of the partnership between his firm and Bugatti—for a quick tour of the facilities before the big reveal.
ALSO READ:
Formula 1: So, what's next for Daniel Ricciardo?
McLaren's HySpeed luxury sneakers will set you back over P25,000 a pair
We'll let you digest the details from the video for yourself, but there are so many cool nuggets of info. No one is allowed to touch the car without wearing white gloves pre-delivery, and there are 14 cameras throughout the car so owners can film and post track day videos without needing to wire up half a dozen GoPros. Clever.
ADVERTISEMENT - CONTINUE READING BELOW ↓
Oh, and there's a drift mode. Because of course there is.
Not that you need reminding, but the Nevera's quartet of motors deliver 2,356Nm of torque and a 0-60mph (97kph) kick of 1.85sec. Zero to 100mph is ticked off in 4.3sec, and 300kph is reached from a standstill in 9.3sec. Hells bells.
ADVERTISEMENT - CONTINUE READING BELOW ↓
Recommended Videos
Range is a cross-country-capable 545km+, too, thanks to a whopping great 120kWh battery. Good job it can take a charge up to 500kW—you'd be waiting actual days on a three-pin plug. You can read more about it in our full review.
What do you make of the spec? The owner claims he went 'full Batmobile' with his configuration, so virtually everything is black. You'd think as an F1 world champion for Mercedes (see, we knew it was Nico Rosberg all along), he'd have gone for something Silver Arrows inspired...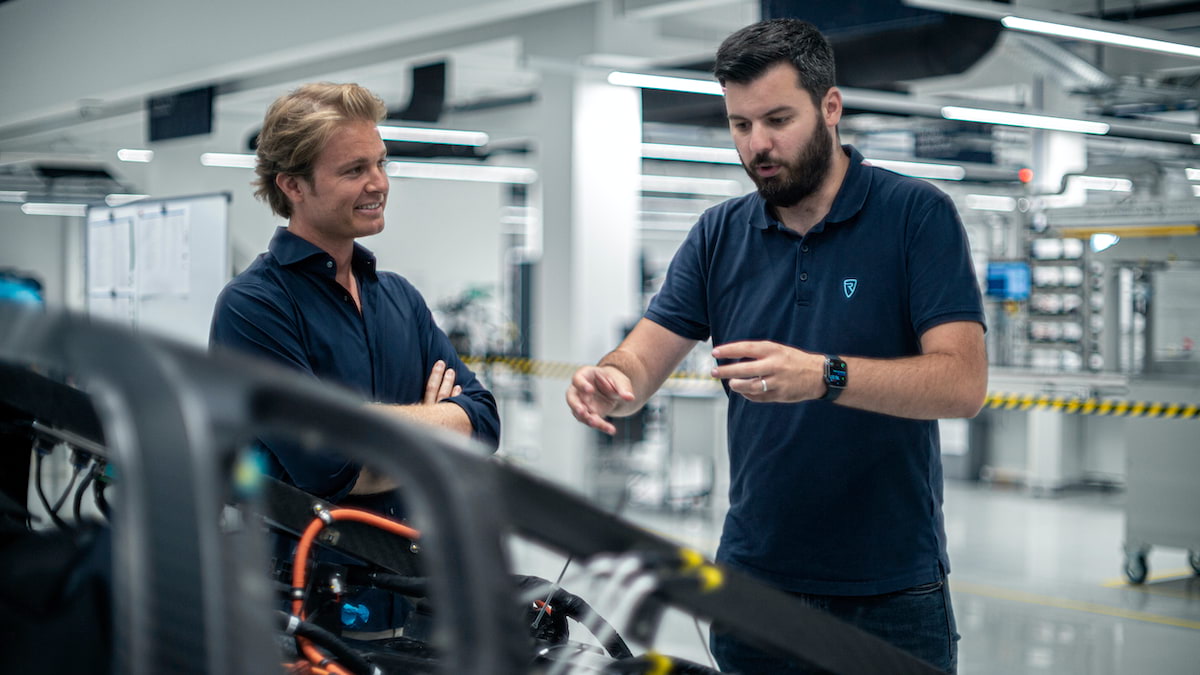 ADVERTISEMENT - CONTINUE READING BELOW ↓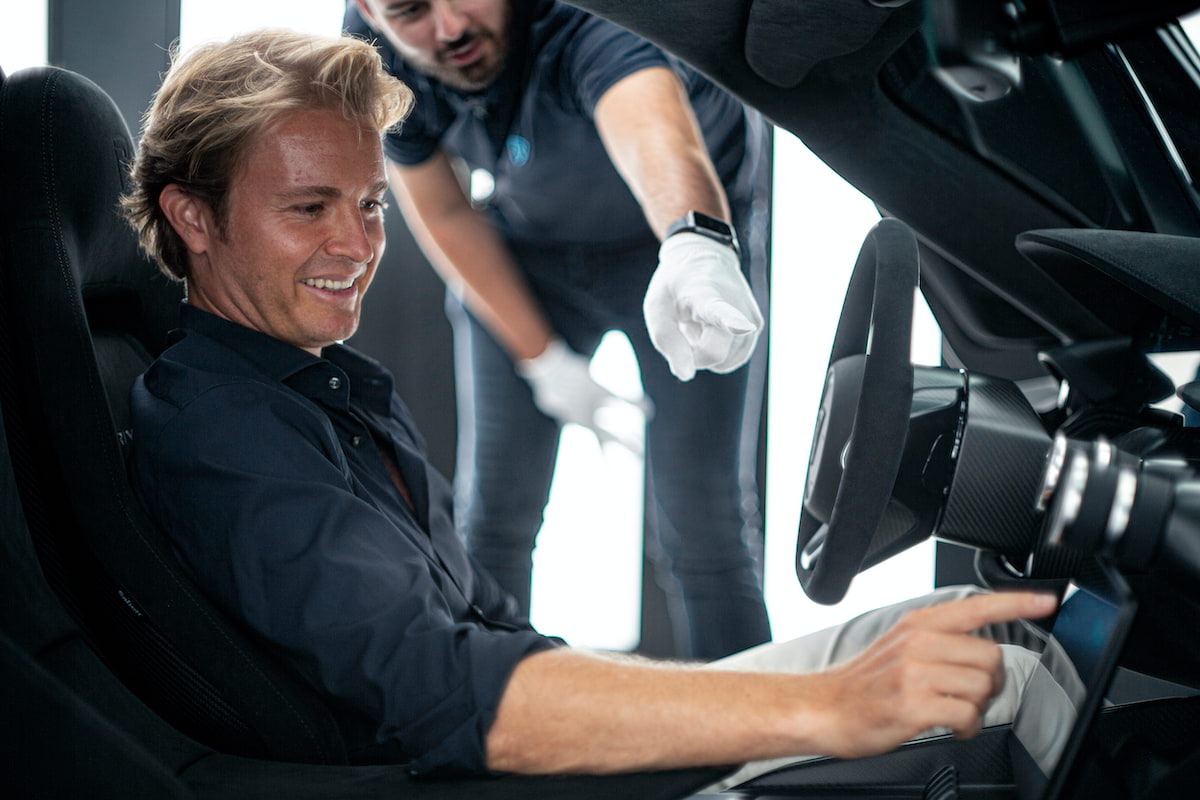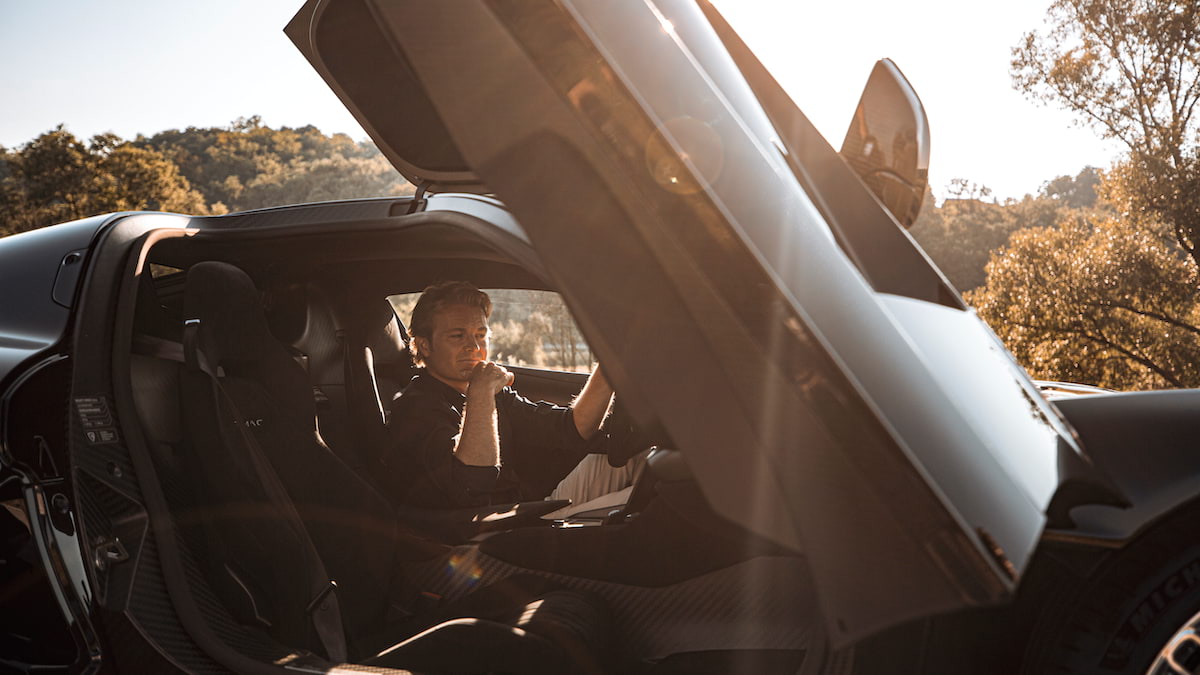 ADVERTISEMENT - CONTINUE READING BELOW ↓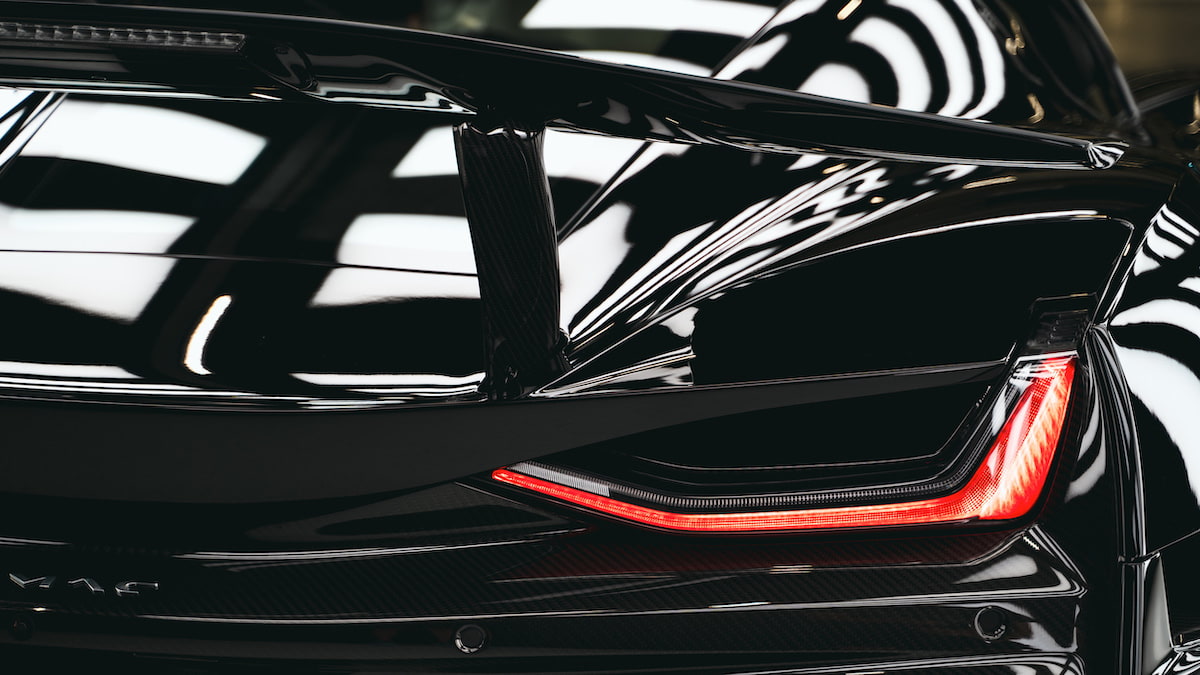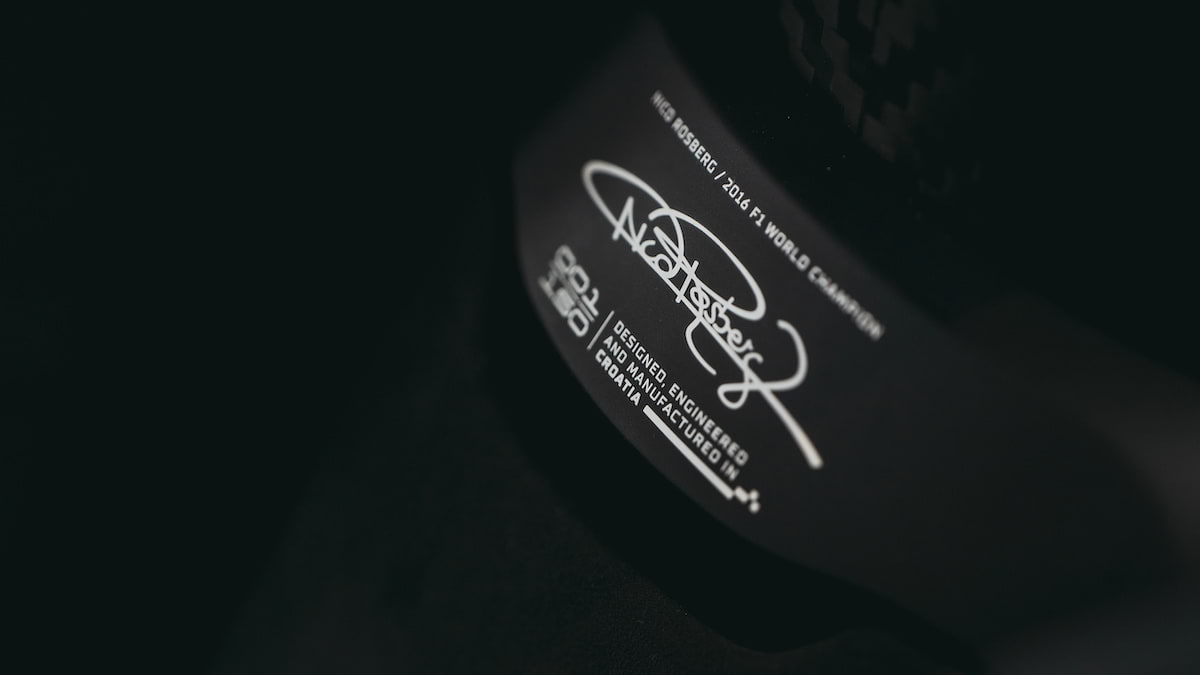 ADVERTISEMENT - CONTINUE READING BELOW ↓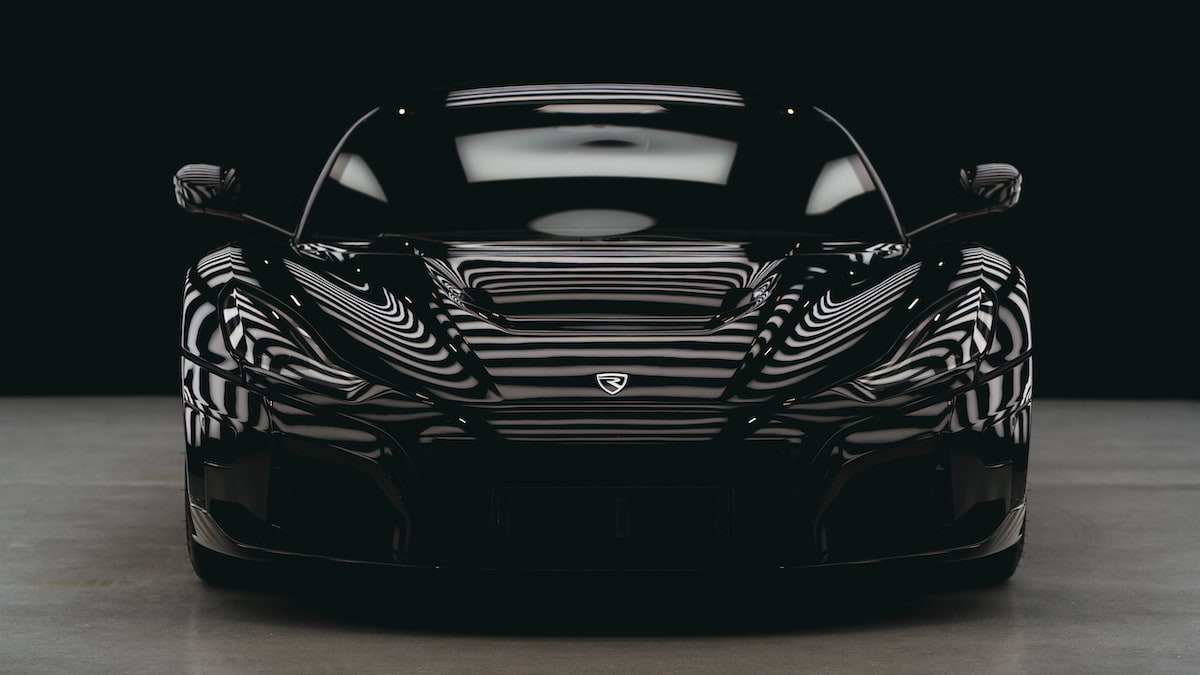 NOTE: This article first appeared on TopGear.com. Minor edits have been made.