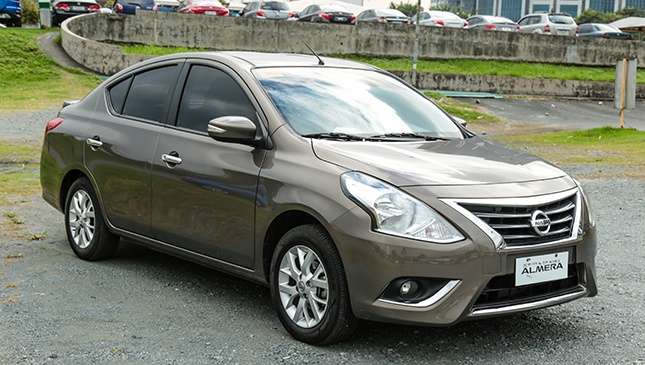 What are the first sedans that come to mind when someone mentions subcompacts? In all likelihood, most would answer the Toyota Vios and Honda City, right? After all, one look outside your office window will confirm the two cars' market dominance. After that, there's the Mazda 2 and Hyundai Accent. But whatever happened to the Nissan Almera?
Truth be told, Nissan's working-class hero has faded into inconspicuousness over the past few years. This is mostly due to the aforementioned models' continued popularity, but also thanks in part to the arrival of newer competitors like the Suzuki Ciaz and the Chevrolet Sail. And it's puzzling, really. Because as we learned from behind the Almera's wheel, the humble sedan still offers plenty to merit consideration on most shortlists.
We were given the opportunity to drive the top-of-the-line 1.5-liter VL AT variant over the course of the 2016 holiday rush. That's more than a week's worth of delivering gifts, fetching relatives and driving to and from parties. Here's what we learned during that time:
ADVERTISEMENT - CONTINUE READING BELOW ↓
1) There's room, and lots of it. Subcompact? Sitting inside the cabin, you'd be forgiven for mistaking the Almera belongs to a larger segment. The sedan boasts what could arguably be the most impressive headroom and legroom in its class, comfortably sitting five passengers over moderate distances and offering more than enough room to stretch in while stuck in traffic.
2) The trunk is just as cavernous. Abundant space isn't limited to the car's interior. Loading and unloading gifts, luggage and other cargo was a cinch, and most of the time there's room to spare. There's enough room back there for the entire family's holiday shopping run, and then some.
3) Its looks won't wow. The Almera fails to grab attention, much less an aspiring motorist's imagination. There's little to nothing youthful, edgy or sporty about this sedan, despite a much-needed mid-2015 refresh. But on a glass half full note, this isn't necessarily a negative. The design conveys a professional and classy blue collar vibe—one which will appeal to fleet managers, sales reps, or anyone with an eye for practicality.
4) It has Grade A air-conditioning. It's a Nissan, so this shouldn't come as too much of a surprise. In fact, we hardly ever had to switch on the rear passenger vents (yes, there are A/C vents in the rear). And on occasions we did, occupants would complain that the cabin climate was too chilly. Begs us to ask if they're even necessary, but then again, summers here are something else.
ADVERTISEMENT - CONTINUE READING BELOW ↓
Recommended Videos
5) The ride is composed, performance is reliable. The Almera's noise vibration and harshness levels impress. Save for only deeper potholes and streets where it's blatantly obvious the local government's been stingy with its project funding, the sedan handily absorbs bumps and other imperfections at city speeds. Throttle response is good, and overtaking trucks and PUVs (during the rare instances where we weren't stuck in traffic) didn't pose a problem.
6) We're not sure what to think of the interior. Frankly, we've got mixed feelings regarding this part. The Almera's cabin is like Zooey Deschanel in the sense that it treads the fine line between a quirky we can appreciate, and one that's downright confusing. Rounded out A/C vents, a chunky steering wheel, glossy plastic and bottle opener door handles make for a relatively playful-looking setup. Depending on how you look at it, that could betray its professional exterior. But maybe it's just us.
7) It has enough features to get by. Our top-spec unit came with a push/start button, remote trunk control, rear passenger A/C system, and rear parking sensors. Music is limited to FM radio and an auxiliary connection—no touchscreen or Bluetooth, unfortunately. It's pretty bare entertainment-wise for a top-spec subcompact, but other than that, it's enough.
Overall, the Nissan Almera offers great practicality and efficient performance—we averaged 8.5km/L in city driving/holiday traffic—in a professional-looking package. Admittedly, the unit we had felt a little basic for a top-spec variant. Depending on the buyer, this can put it in a disadvantage as competition in the segment is as stiff as ever, both price-wise and in terms of features.
ADVERTISEMENT - CONTINUE READING BELOW ↓
Still (yuppies be damned), Nissan mainly markets the Almera as a blue collar daily driver, and from our experience it plays this role admirably. Its great space and impressive comfort make it relevant in an increasingly cut-throat subcompact sedan market, and this is something anyone driving home tired from the daily grind can appreciate. In the immortal words of John Lennon: "a working class hero is something to be."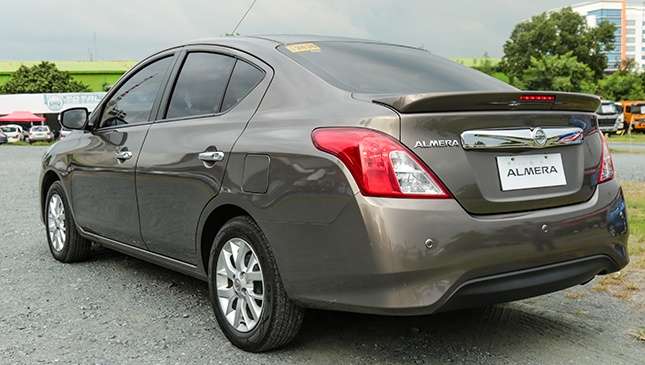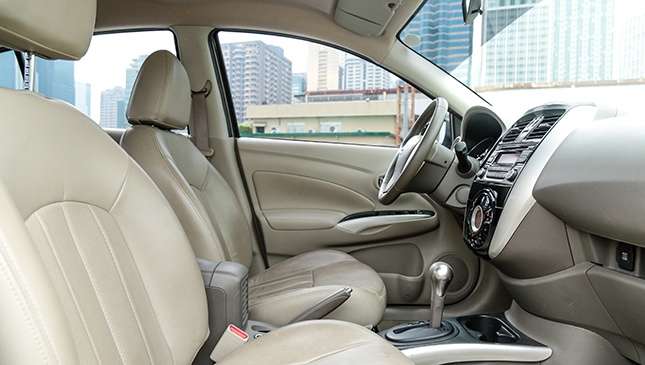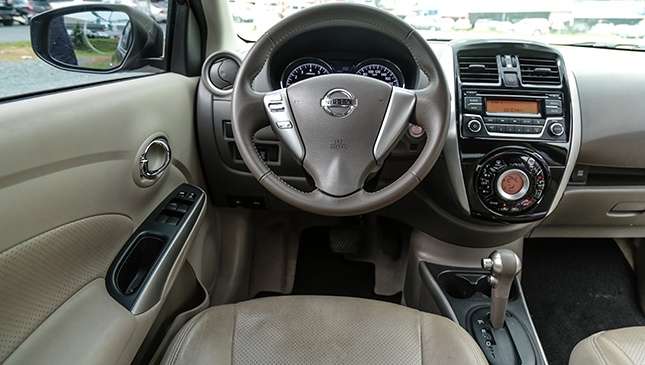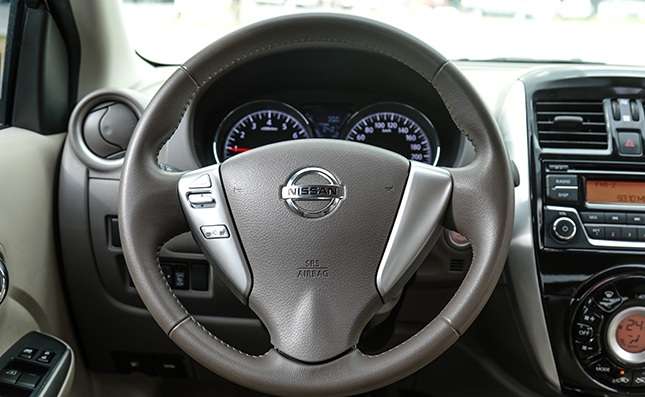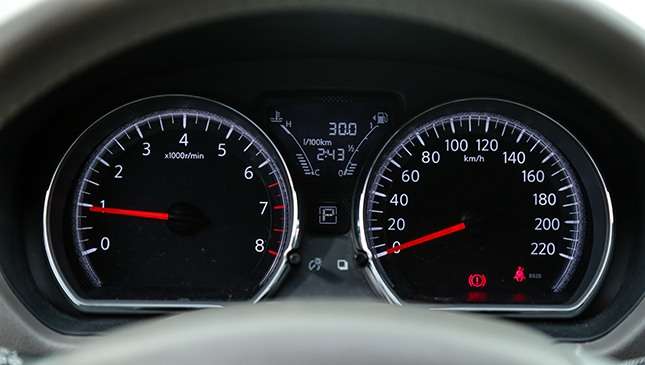 ADVERTISEMENT - CONTINUE READING BELOW ↓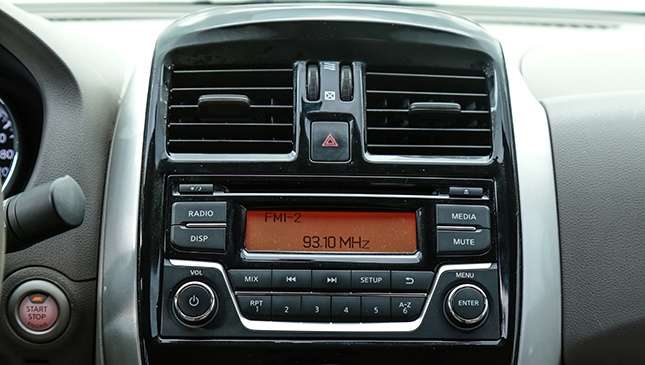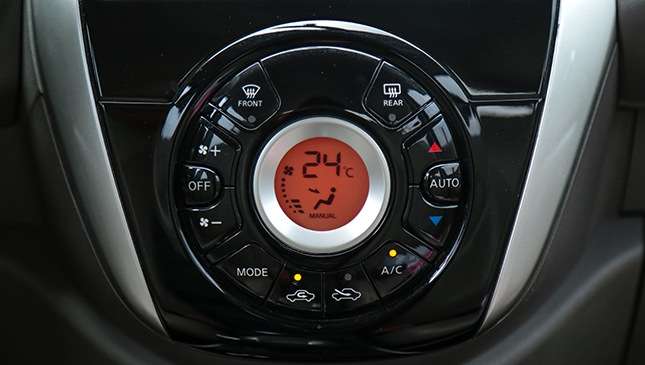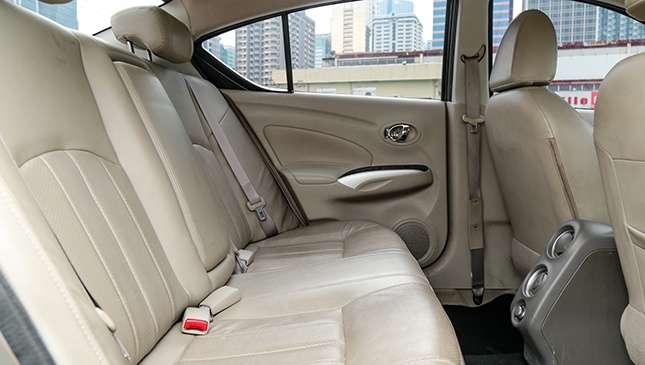 UPDATE as of June 9, 2018: With four new vehicles and the GT-R Nismo launched this year, Nissan Philippines is heating things up. The Japanese carmaker has revealed its new price list for 2018. Big news for Nissan was the recent launch of its midsize SUV—the Terra. The Terra's body is modeled after the Patrol, and it shows. Up front, it has Nissan's signature V-Motion grille accompanied by boomerang headlamps. Muscular haunches run along the sides, while the rear also gets boomerang headlamps. Unlike the China-spec five-seater, our market's edition gets seven seats. And like all new Nissans, it comes with the Nissan Intelligent Mobility suite of safety features like lane departure warning, blind spot warning, intelligent around-view monitor, moving object detection, smart rear-view mirror, hill descent control, and hill start assist.