The Nissan GT-R is now 50 years old and it's as popular as ever. So how did these three simple letters become so sacred to car enthusiasts?
In October 1966, Nissan merged with Prince Motors Inc., the Japanese manufacturer that created the Skyline and the R380 race car. Nissan slotted in its high-revving 158hp 2.0-liter S20 twin-cam inline-six, which used race car technology, into its Skyline sedan. The result was the first ever GT-R, specifically the Nissan Skyline 2000GT-R. This was succeeded by a shorter and lighter two-door version. This generation proved to be successful on the track—during its run it had 52 touring car victories. The newer C110-based Skyline 2000GT-R was unveiled in late 1972. Only 200 units were produced during its four-month run, a victim of stricter emissions standards.
ADVERTISEMENT - CONTINUE READING BELOW ↓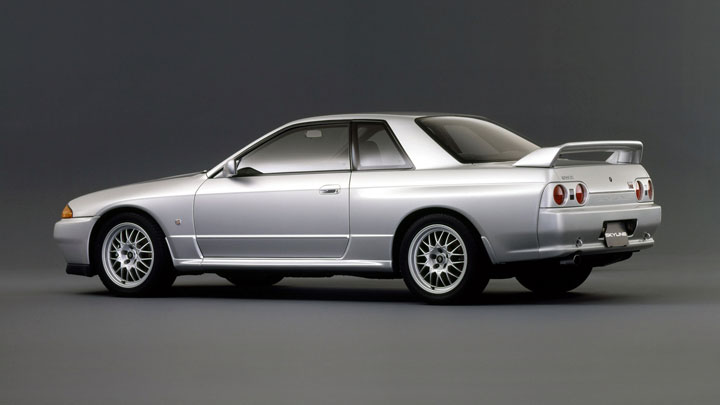 In 1989, the R32 Skyline GT-R was introduced. This was the first GT-R after 16 years. A car this important would need impressive performance figures to back up its iconic name. Under its hood was a 2.6-liter RB26DETT double-overhead cam twin-turbo inline six that produced 276hp and 353Nm. To make sure all that power got to the road, it featured Nissan's intelligent ATTESA E-TS electronically controlled torque-split all-wheel drive system. The R32 GT-R competed in the Japan Touring Car Championship and in four seasons it had 29 wins and zero losses. Its success extended beyond Japan; the Aussies even gave it the nickname 'Godzilla' after Japanese cinema's king of monsters.
ADVERTISEMENT - CONTINUE READING BELOW ↓
Recommended Videos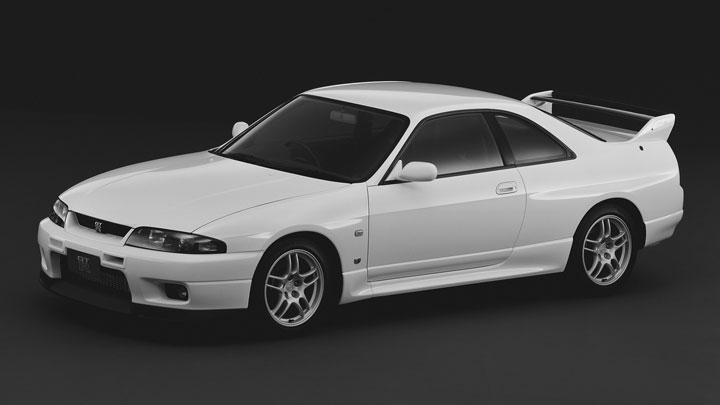 The R33 Skyline GT-R went into production in 1995. It was larger and packed an updated version of the 2.6-liter RB26DETT, and although it had the same horsepower rating, it now made 368Nm of torque. The R33 came with the upgraded ATTESA E-TS PRO AWD system and the Super HICAS four-wheel steering system. A Skyline GT-R LM finished 10th and fifth at the 1995 24 Hours of Le Mans.
ADVERTISEMENT - CONTINUE READING BELOW ↓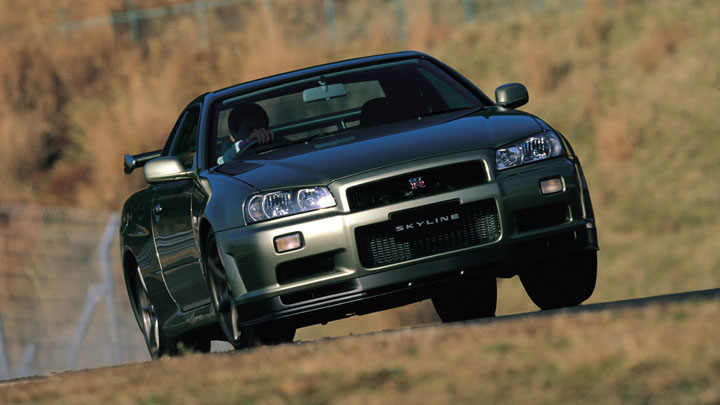 The R34 Skyline GT-R followed in 1998. It had sharper styling and a more compact body. Under its hood was an even more powerful version of the RB26DETT; it now produced 327hp. A competition version of the R34 did well at the Japan GT Championships. Production ended in 2002, and this would be the last Skyline-based GT-R.
ADVERTISEMENT - CONTINUE READING BELOW ↓
In 2007, the GT-R made its second comeback but this time it was reborn as a sleek, purpose-built tech-laden all-wheel-drive sports car. Under its hood was a next-generation 3.8-liter twin-turbo V6 that pumped out 473hp. This motor is mated to a rear-mounted six-speed dual-clutch transaxle. Its performance was on par with Italian exotics that cost over double or triple the price.
Several updates later, the latest version of Godzilla produces an impressive 565hp. It also likes to compete in the Super GT racing series.

Its undeniable popularity in manga, anime, movies and video games is due largely to its superior performance and racing heritage. Thanks to all of these, the GT-R has reached legendary status.

In its boldest iteration yet, Nissan's sports car has been reimagined in a limited-run 711hp GT-R50 by Italdesign. This was done to celebrate the 50th anniversary of both the GT-R and the Italian design firm.
ADVERTISEMENT - CONTINUE READING BELOW ↓