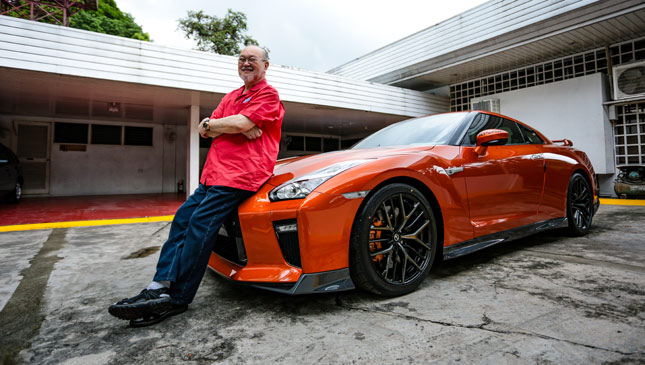 "It's a very exciting car, but very low-key."
Those usually aren't the words you'd expect someone to say about the Nissan GT-R. But for former Iloilo congressman and TESDA chief Boboy Syjuco, who is the first person to own a locally-distributed GT-R in the Philippines, it's a car that suits his exciting but low-key needs just fine.
ADVERTISEMENT - CONTINUE READING BELOW ↓
If you've read this far, then we don't need to tell you about "Godzilla." Nissan's famous sports car has long been the bedroom poster fantasy of gearheads both old and young. So when it was announced that the car would finally be sold here in the Philippines, it didn't take long for the first batch to be sold out.
For 74-year-old Syjuco, or "Tito Boboy" as he's affectionately called, owning a GT-R is going to come at any price. He reserved his unit way back in 2015. He didn't know then how much the unit would cost or when it would arrive, but he knew he wanted to get his hands on one.
ADVERTISEMENT - CONTINUE READING BELOW ↓
Recommended Videos
Tito Boboy owns dozens of cars. His fixation is a recent but ongoing love affair that started after his retirement. "I was always interested in cars but I never had the opportunity, because I was never with car guys. I was more with political guys and college activists. They're completely different animals," he explains.
To Syjuco, the GT-R is no ordinary vehicle. It's a car with a story to tell.
He says: "What I find more interesting is when a car is historical, not because Lincoln got shot in it or something like that. The GT-R is historical because it has been here in the Philippines for a long time, and our car guys have been playing with this."
Syjuco's car collection ranges from the standard luxury vehicles to old-school classics, and even to JDM numbers with carbon fiber hoods and NOS tanks in the trunk—the kind that would look right at home in a sequel of The Fast and The Furious. He also proudly owns an assortment of older Skyline models.
ADVERTISEMENT - CONTINUE READING BELOW ↓
With the GT-R though, the P7.35 million price tag was the most that he had ever spent on a single vehicle. With that leap of faith came mixed emotions. "This particular nervousness I have with my GT-R is a feeling of excitment that it's there, nervous also na kaya ko ba alagaan ito ng mabuti? Baka masayang lang sa akin ito. And of course, is it worth the money I paid for it?"
"Nanghihinayang din ako sa gastos, pero natutuwa naman ako sa binili ko. And that gives you an element of nervousness," he adds.
The GT-R, whose legacy as a "supercar killer" is infamous, was a special choice for Syjuco. He prefers the Nissan badge over the more popular tags that most sports car buyers would opt for. "There are those with far more expensive cars than what we have," he says. "They have Ferraris falling all over the place. I like the Ferrari idea also, but for me it's a little too much. I think what we bought this time is already the limit of what is reasonable, fun, useful, and does not get wasted just on the poster value. I was surprised actually when I got the GT-R, I was expecting something more like the Aston Martin. But no, it is smaller, and I think in that respect, much more practical."
ADVERTISEMENT - CONTINUE READING BELOW ↓
Practicality, Syjuco says, is his main goal. "What I'm after are things that may have been used, touched, improved upon, and enjoyed by common people," he says.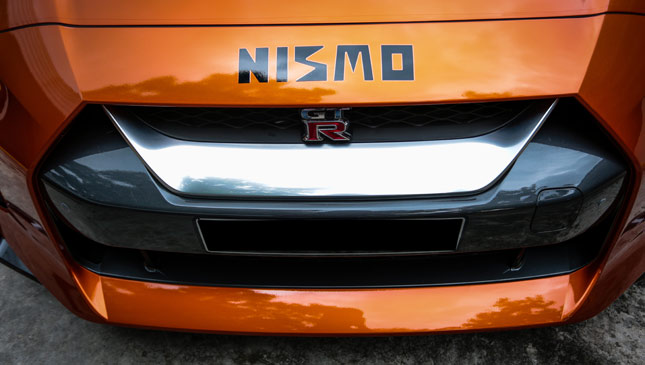 What a lot of people wouldn't expect from a man of Syjuco's generation is his obsession with decals. He is an artist, he says, and his cars are his canvas. His garage's artwork ranges from bright and colorful, to almost invisible yet essential to the car's unique facade. He can talk you through every single added mark, and he can explain in detail how it adds to his experience as an owner.
ADVERTISEMENT - CONTINUE READING BELOW ↓
His Katsura Orange GT-R already sports some choice black decals, including a Nismo badge in a custom font. Still, Syjuco intends to respect the car as an almost-perfect masterpiece.
"I had it wrapped already," he shares. "I had it wrapped with a thinner wrapper. It will defend it from little rocks as we take it around, but that's about all that I've done to it. I cannot think of doing anything to it. I expect that I will be keeping it in its purest form."
Syjuco had yet to drive the car when we visited his garage due to recent health issues. The only person he trusts to handle it in his absence is his nephew and fellow car lover Peter Seo. It was Seo's photo that made it onto our Facebook page when he picked up his uncle's car, smiling gleefully at the automotive marvel he was about to drive. Like his uncle though, he also had mixed feelings when he came home from the dealership.
ADVERTISEMENT - CONTINUE READING BELOW ↓
"I felt excitement but also nervousness, because I was driving a car worth P7.35 million," Seo says. "Wala pang insurance nuong time na 'yon, so sobrang nakaka-tense when I was driving it. Buti na lang ma-traffic so I was able to drive it carefully." The car's handling is surprisingly light, he adds.
Syjuco promised his wife that he would take her along for his first drive in the GT-R. He hopes that it will become a vehicle for the couple to go out in more often on their own without the need for a driver. "Thus far, I have not gone beyond the holding-hands stage with the car," he jokes.
Tito Boboy hopes to take his wife up to Tagaytay once he's well enough to get behind the wheel again. A GT-R run to a date in the hills; how's that for exciting but low-key?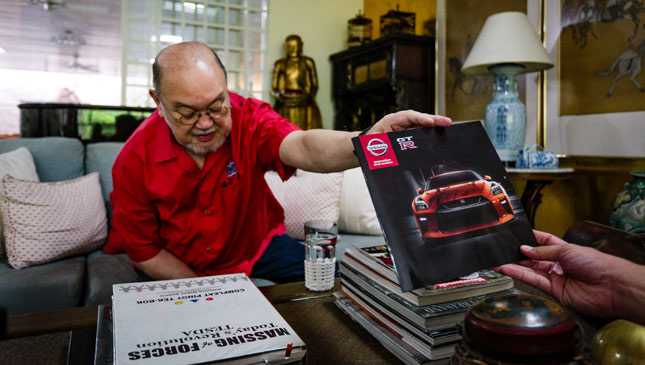 ADVERTISEMENT - CONTINUE READING BELOW ↓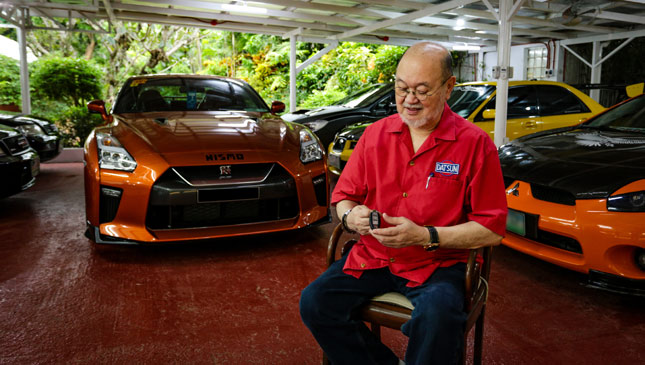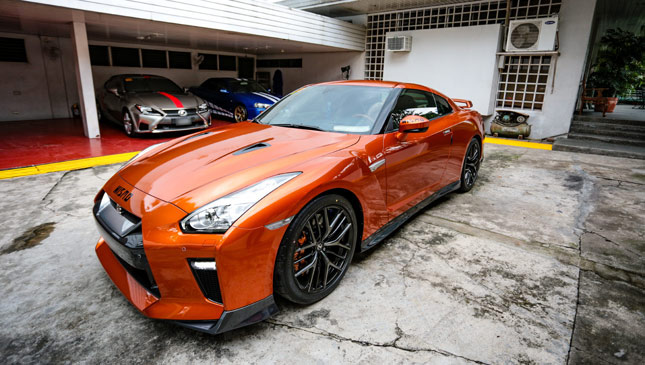 ADVERTISEMENT - CONTINUE READING BELOW ↓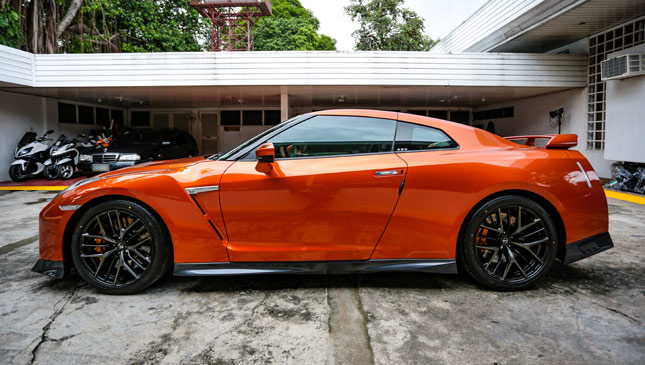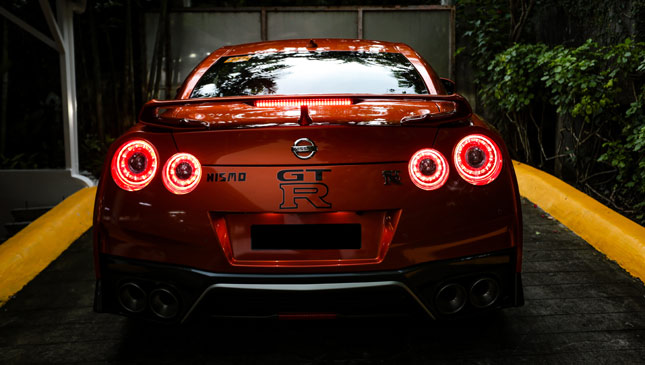 ADVERTISEMENT - CONTINUE READING BELOW ↓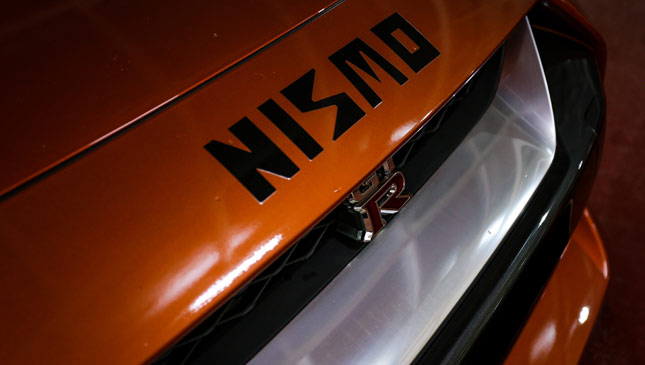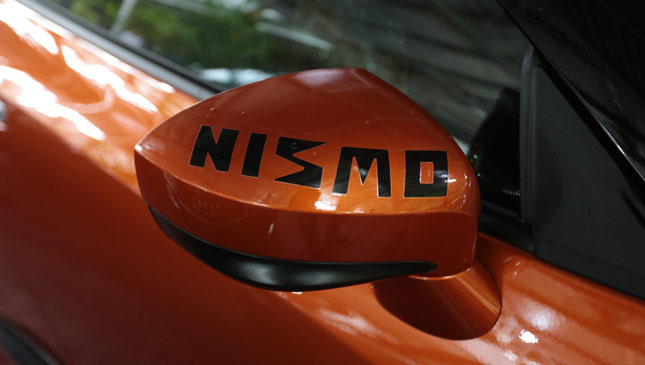 ADVERTISEMENT - CONTINUE READING BELOW ↓