It's on narrow, winding back roads, however, that I really feel all the updates coming together. The speed we're going requires confidence and precision behind the wheel—which could be a big ask when you're driving a tall vehicle in a right-hand-drive country.
Not so with the Navara. The ride feels solid without being harsh, the suspension doing a decent job at suppressing body roll during cornering. Though not exactly razor-sharp, the steering feels adequately direct and responsive, and before long, I'm taking sweepers at speed on the wrong side of the road like I've been doing it for years. Ride comfort, as expected, is very good, and despite the steering being heavier than I'm used to, I don't feel fatigued at the end of each day of driving.
There's no word yet on when these updates will reach other markets, but given the cutthroat competition in the midsize-pickup segment, Nissan would have to be giving the matter a lot of consideration. I've noticed the interior could do with a refresh, too—even with new leather seats and the Around View Monitor, it's starting to look dated, and the steering wheel still doesn't come with reach adjustment. Already a solid offering and a popular choice among pickup buyers, with the sales figures to prove it, the Navara still can't afford to slow down and go for a highway cruise, because the race it's in is really an uphill scramble.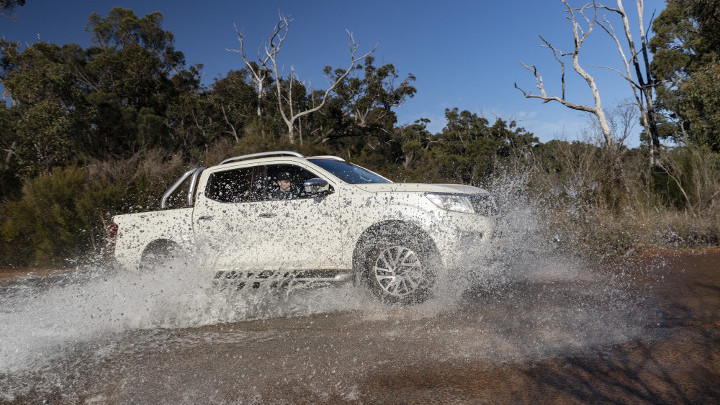 Speaking of which, the literal uphill scrambling is something I've come to enjoy over the course of this trip. After tackling one last trail to a lookout over Yallingup Beach, we're back on the highway to Perth, and I find myself wishing we were on a less straightforward route.
I think the Aussies' penchant for the rough stuff has rubbed off on me. But trust me: if you jump into a pickup and spend a few days exploring this beautiful country, you won't be that keen to get back on the highway, too.