We're carving our way through a state forest at a furious pace, and I'm seeing red. All red, literally, as our convoy kicks up a maelstrom of rust-colored dirt and sharp bits of rock. Trees loom high on either side of the road, barely letting sunshine pierce through the swirling sea of crimson dust. At least I see the odd flash of light up ahead or in the mirrors—I'm still in the convoy, and I intend to keep things that way until all four tires of my Nissan Navara are rolling on pavement.
Come to think of it, when were we last on pavement? Not in the past two hours, surely.
I'd been warned of this earlier, before we ventured off the black stuff. "The people here, they do 80 to 100 on roads like this," said Shinichi Kaneda, general manager for exterior and HVAC development at Nissan Technical Center South East Asia, pointing to the gravel surface we were standing on, "and they go for hours. Crazy!"
ADVERTISEMENT - CONTINUE READING BELOW ↓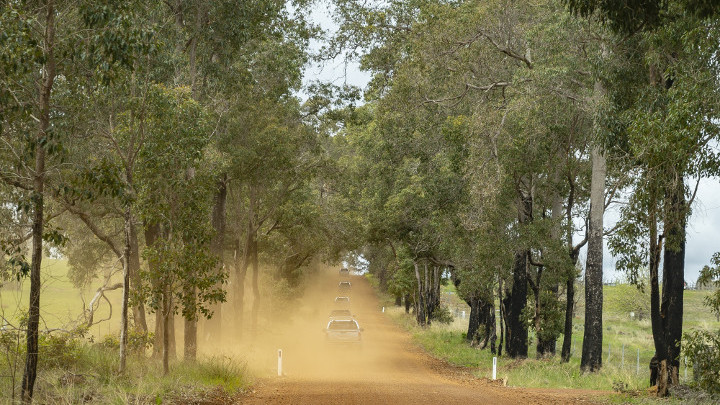 And they, as in the Aussies, travel down these rough roads not just when they've got no other routes to take. A fair few are back on the rocky stretches and hitting the trails at the end of the week—or anytime they feel like it, for that matter. It's all about work-life balance here.
ADVERTISEMENT - CONTINUE READING BELOW ↓
Recommended Videos