The Nissan GT-R R35 has gotten old. Really old. Nissan had already said in the past that there is a next-generation model on the horizon—it even confirmed that there will be an electrified one in the future—the carmaker still doesn't have anything concrete to show us just yet.
That's why it's no surprise how over the years, artists have resorted to creating their own versions of a next-gen GT-R. If Nissan won't make one, why not just do it yourself, right? Well, we just came across a new concept for a Nissan Skyline GT-R R36 by UK-based automotive designer Roman Miah in collaboration with Avante Design, and it's arguably one of the best-looking designs we've seen yet.
OTHER STORIES YOU MIGHT HAVE MISSED:
Report: Driver in viral video finally charged
LTO denies remarks on students, parents going 'too early' to school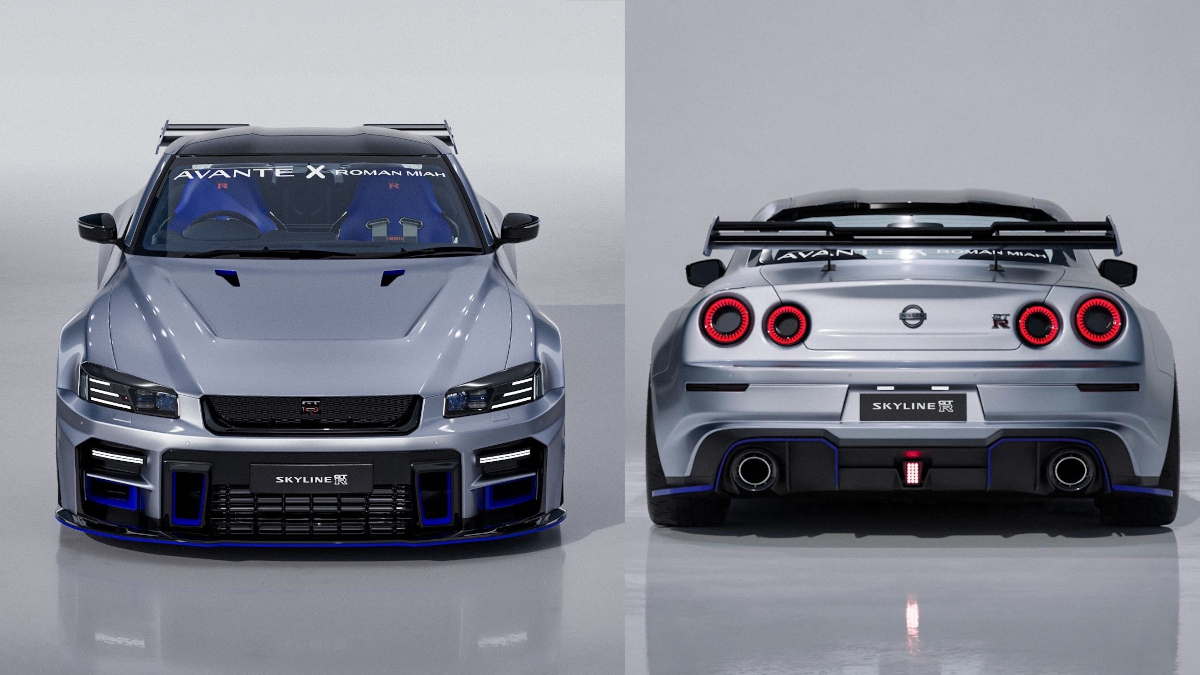 ADVERTISEMENT - CONTINUE READING BELOW ↓
The R36 concept borrows the R35's body, but it's clear how the artist has done his work on the design. The reimagined Gozdilla has a sleek front fascia with futuristic-looking headlights and a rugged bumper. At the back, it gets more rounded edges that pair nicely with those iconic GT-R taillights. It sports a large wing up top and blacked-out diffusers underneath.
"There was a drastic change in the design language from the R34 to the R35, becoming more bulky and muscular. This was possibly due to Nissan's plan for the new model to be sold across the US and Europe to reach a wider audience and reach further outside of its popularity in Japan," says Miah. "I wanted to bring back the essence of the R32, R33, and R34 Skyline GT-R models whilst infusing this with modern-day elements."
ADVERTISEMENT - CONTINUE READING BELOW ↓
Recommended Videos
"I collaborated with Avante Design to develop the concept, which included over six months of work and at least a couple hundred hours of design, development, and 3D modeling," he adds.
The result of all that hard work speaks for itself. If Nissan were to build an R36 today, we wouldn't mind if it looked something like this. What do you guys think?
More photos of the next-gen Nissan GT-R R36 concept:
ADVERTISEMENT - CONTINUE READING BELOW ↓