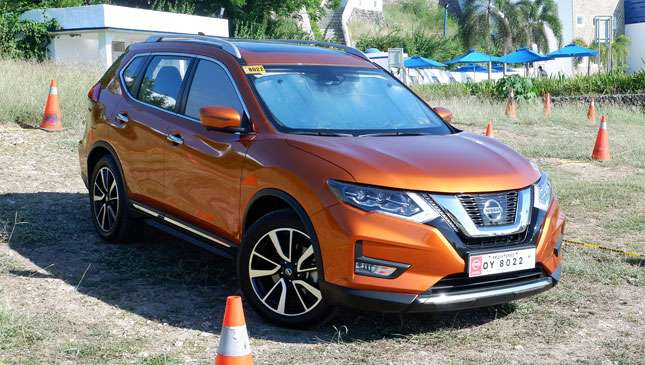 Don't let that headline fool you. We don't ever recommend driving on the road with your sight impaired in any way. Remember when Will Ferrell tried it in Talladega Nights: The Ballad of Ricky Bobby? Yeah, that didn't turn out so great, did it?
But in a controlled environment at low speeds? Well, it's actually a pretty interesting experience. We got to do just that recently at a media driving event hosted by Nissan Philippines (NPI), which saw us traveling from Manila to Thunderbird Resort in La Union with the new X-Trail.
Our trip started nice and early at the Nissan dealership along Quezon Avenue. Given that we were in the midst of the holiday season, the Nissan team was nice enough to let us sleep the morning off in the back of some Urvan Premium units. As a bonus, the vans were the new ones equipped with automatic transmissions.
Continue reading below ↓
Recommended Videos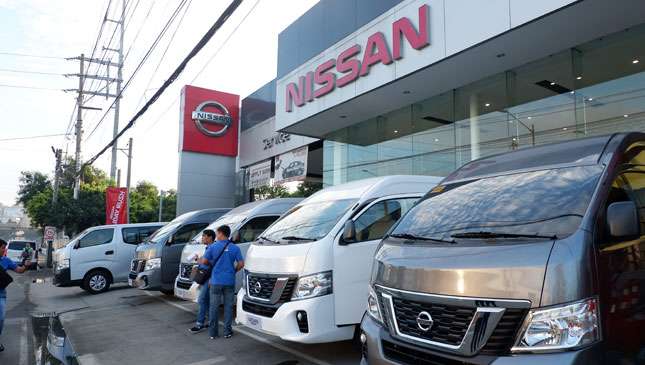 We reached our destination a few hours later. After lunch and a briefing from Nissan, we headed down to the designated area where the driving would take place. This event, they said, would showcase the new X-Trail's suite of Nissan Intelligent Mobility features: These include the 360-degree Around View Monitor, Moving Object Detection (alerts you when something is moving around the vehicle), Blind Spot Warning, Forward Collision Warning, Intelligent Emergency Braking, and Rear Cross Traffic Alert.
The driving activities consisted of three phases: A parallel and perpendicular parking exercise, a short drive around the Thunderbird complex, and a short course where the windshield and front windows would be completely blacked out. It was the last one that really piqued my interest. Why would we ever want to drive blindfolded?
Well, as you're probably aware, we're slowly but surely moving toward a future where our cars will drive themselves. Even in affordable vehicles like the new X-Trail, there are already features in place that allow us to rely less on our own human senses and more on complex mechanisms. The idea can be unsettling for some, including me. So the way I figured it, this blindfolded exercise would be a lesson in trusting technology to do its job.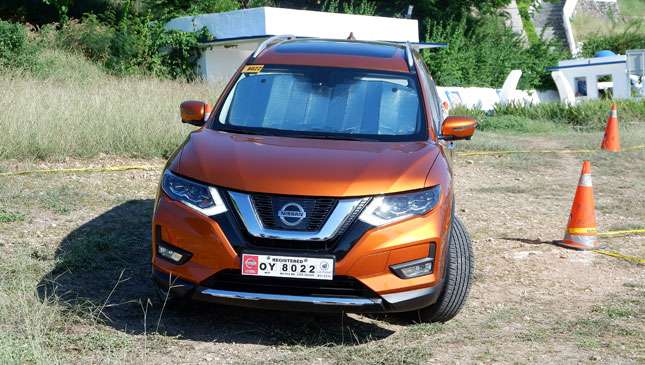 With the press of a button, you can switch the X-Trail's infotainment display to show the cameras and sensors placed around the vehicle. This turns off once you exceed 10kph (safety first and all that), so we took to the course at a very measured pace.
Driving while looking down at your dashboard is a bit dizzying at first, and ultimately isn't something you should do on an open road, but it was surreal being able to steer and power a vehicle while relying solely on onboard features to navigate you through. In particular, the 360-camera and the lines which predict your angle of attack are on point. If you're inching your way into a tight parking spot and the sensors say you won't hit the car next to you, you can be sure that the reading is accurate.
Once the driving ended for the day, we were treated to some dinner and entertainment before calling it a night. The following day, a group of us elected to drive one of the X-Trails back to Manila instead of riding in the van again. We'll have a more comprehensive review once we get our hands on a test unit, but our first impressions of the new X-Trail are positive.
The things we like so far include the flat-bottomed steering wheel (reminiscent of the ones found in Volkswagen cars), light handling thanks to the Intelligent 4x4, the driver-centric cockpit, the roomy interior, and its stability at highway speeds. The ride is a bit stiff at times, though that could be due to the bumpy provincial roads. Our drive from La Union to Manila averaged around 14km/L.
Are we in safe hands in a future filled with autonomous cars? It's too early to say for sure. But if they're anything like the features found in the new X-Trail, then we're certainly on the right path.