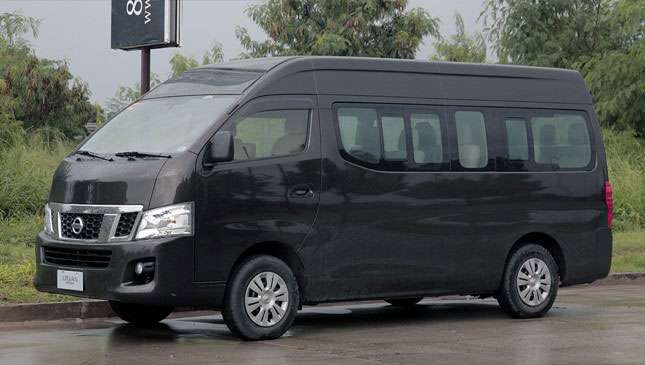 Vans are selling better than hotcakes these days because of daily gridlock. When it rains and cars around you start slowing down, you know you're going to miss your evening telenovela. But if you have a big van with a driver, you can just sit back and watch Netflix; local TV fare is usually mediocre anyway.
One of the promising vans in the market is Nissan's Urvan Premium. With its spacious cabin and 14 A/C vents, it's what a people hauler should be. For those of you interested in buying this, you'll be glad to know the awaited automatic variant is arriving next month.
Continue reading below ↓
Recommended Videos
Your driver will appreciate the easier driving experience, and so will you if you do driver duties on weekends. This was confirmed by Nissan Philippines president and managing director Ramesh Narasimhan last week, during the Japan launch of the Nissan Leaf EV.
No price has been given by Nissan PH officials, but it was hinted that the price increase shouldn't exceed P70,000 over the P1,650,000 SRP of the manual variant.
Have you been waiting for an automatic Urvan Premium?