Nürburgring lap times divide car folk like little else. They split hardcore petrolheads—the sort who normally agree entirely on matters such as manual gearboxes (good) and digital dials (bad)—right down the middle. Some relish the pantomime of records being fought over on the world's most infamous toll road. Others think it's an utterly fruitless exercise that only serves to ruin the ride quality of modern cars.
Well, that latter party is wrong. Without 'Ring records, we wouldn't have some of the finest, most enthralling on-board videos to ever grace YouTube. And actual video cassettes, too: Don't forget Stefan Roser kicked this whole craze off in 1987 in a Ruf Yellowbird with perhaps the most celebrated piece of automotive footage ever.
I think the cars we get from these lap times demolish the 'Nürburgring development ruins cars!' argument, too. I'm specifically thinking about the countless special-edition hot hatches that have become the joyously nerdy byproduct of the constantly falling front-wheel-drive lap record.
Not one of them is a pig to drive on regular roads, and some of them—2016's Volkswagen Golf GTI Clubsport S and 2018's Honda Civic Type R—actually possess some of the most plush damping to ever grace the fast hatch world. I feel like anyone claiming the 'Ring's ruined cars can't possibly have ever paid the circuit much attention; it's tortuously bumpy and tiresomely twisting. If your car has rock-solid suspension and belly-grazing ride height, it'll have fired itself into a 'GREATEST RING FAILZ!' compilation within 30 seconds of leaving the pit lane.
Continue reading below ↓
Recommended Videos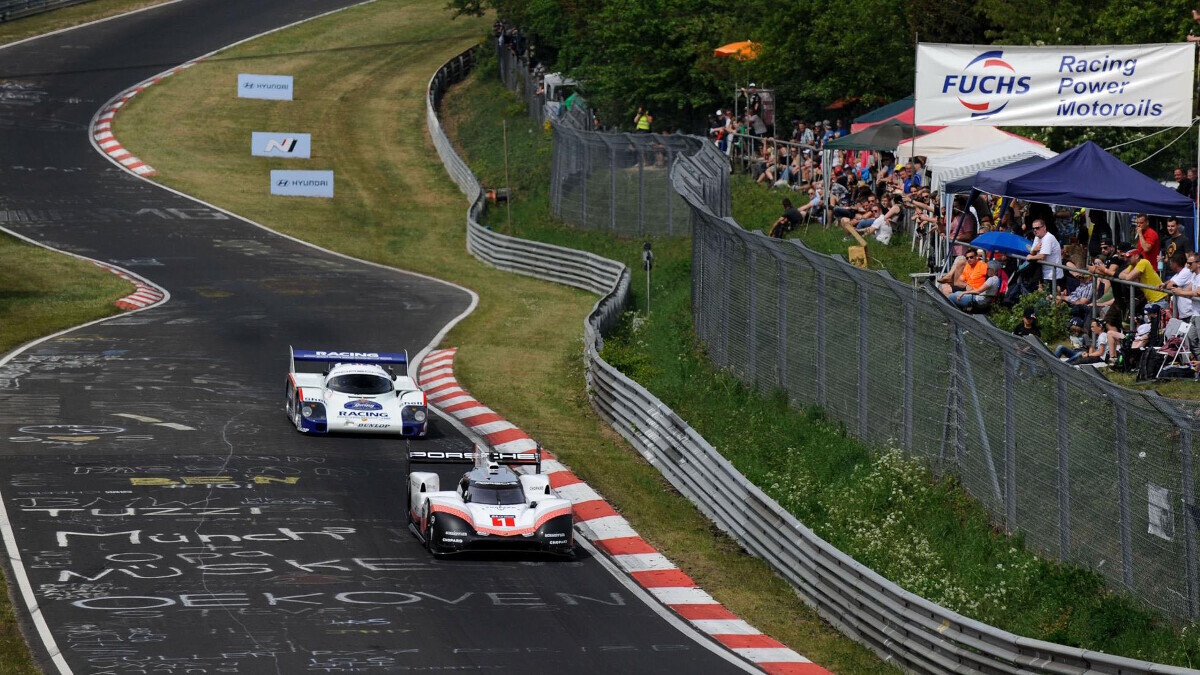 Further up the leader board, constant lap swapping between the Porsche 911 and the Nissan GT-R a decade ago proved you don't even need to be chasing a specific record to have a dramatic ding-dong at this place. It's only when you get to recent outright road-car records—and question marks over the tires being worn by certain vehicles—that I can agree things get a bit murky.
Truth is, there's a base level of murkiness you just have to become comfortable with to see these lap times as at all useful; track temperature and driver experience play as much a part in how quickly a car is flung round the Nordschleife as how expensive its suspension is. Arguably more so. Without an actual regulatory body, 'Ring records aren't gospel. But I think they're a bit more rogue as a result. Slapping a set of rules down might just ruin the fun.
Then we come to the Porsche 919 Evo. When Porsche's Le Mans 24 Hour program was brought to a close, its engineers met up for a beer—and decided that rather than mope about ruing their bosses' decision, they'd tweak the car to fulfill the kind of potential motorsport rule books had thus far strangled.
In June 2018, it shattered the all-time lap record at the 'Ring, knocking almost a minute from Stefan Bellof's 6min 11.13sec in a Porsche 956 race car in 1983. This sent the bottom half of the Internet into its biggest rage since Brexit. "What's the point?!" "It doesn't count!" "I take that corner quicker in my E36!"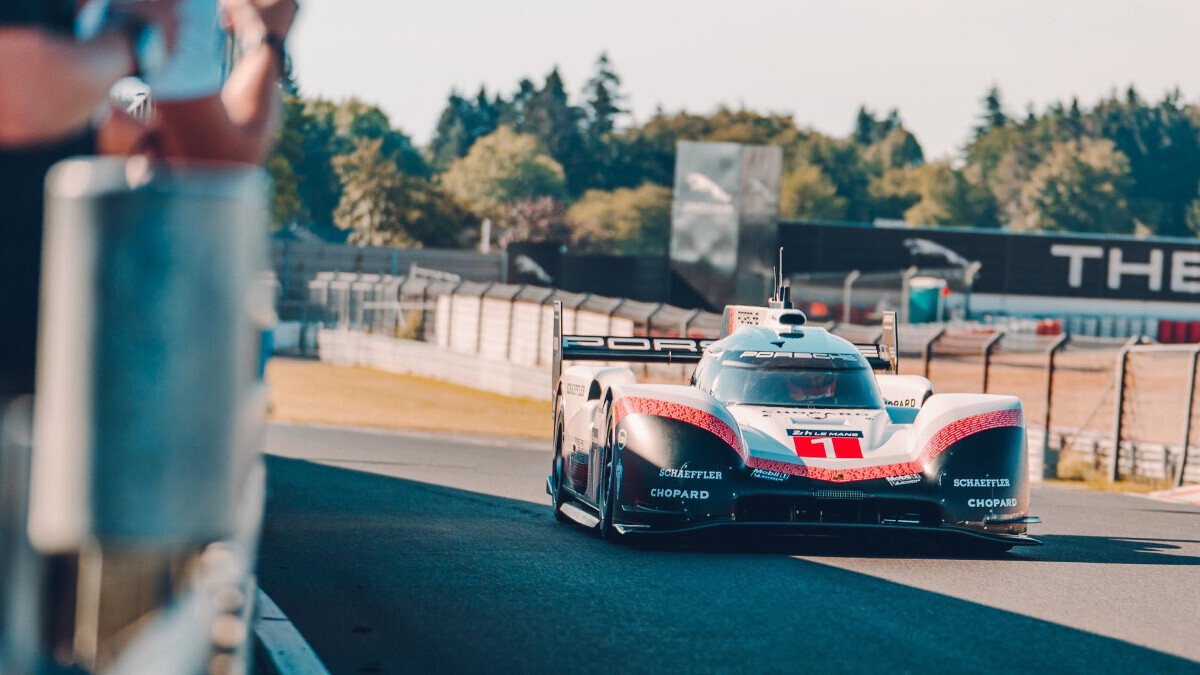 I was jammy enough to be there to witness it, and I still feel a bit drunk and disorientated from it all. Hearing the 919 whir quietly onto the circuit under electric power, I mooched through the paddock watching its crew engrossed in laptops to pass the time waiting for it to come back...and massively misjudged how soon it would buzz back in. It felt like Porsche had found some sneaky shortcut through the woods. My brain couldn't process Timo Bernhard and his car returning so quickly, and it still can't.
Whether this lap time fits a category on a Wikipedia page or not is of no interest to me. That Porsche popped the record book through a shredder, and the on-board of Bernhard's superhuman lap that looks like it's on 16x fast forward is of endless interest, though. The 919's achievement is as relevant as Bloodhound's attempt at 1,000mph. Arguably more so given it was on a tricky circuit without a team of people spending months clearing stones from its surface.
These are speed records on a surface that resembles a road, developing technology we can enjoy in our own cars. Something that can shrug the Nordschleife's bumps off to ace a lap time will be engineered to a degree that should make its suspension unbreakable at legal speeds on your local country road. I love 'Ring records, and I love the cars they inspire even more.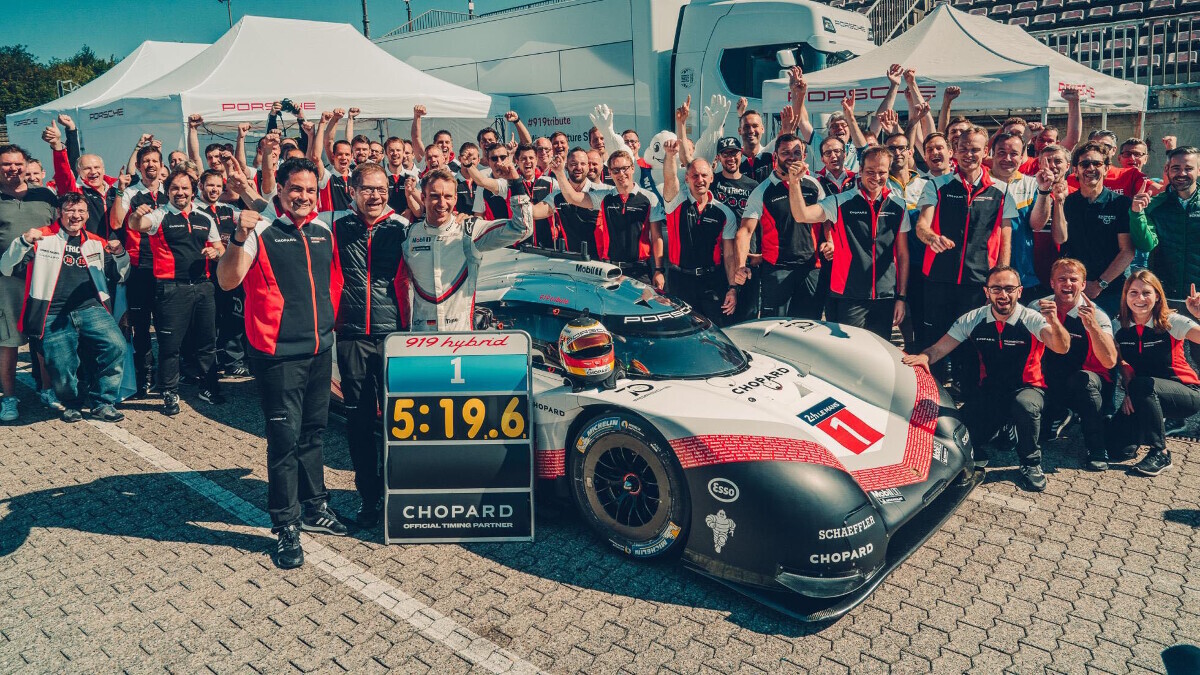 NOTE: This article first appeared on TopGear.com. Minor edits have been made.