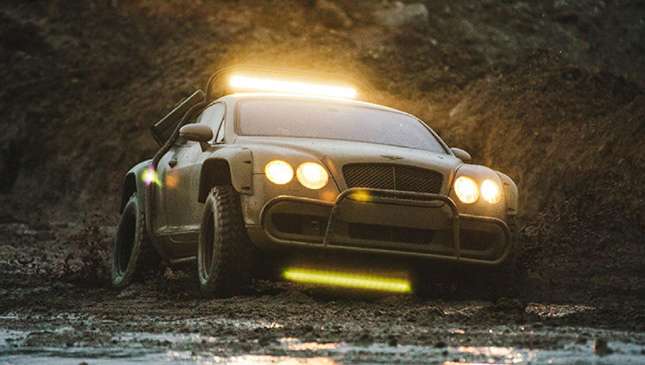 We kid you not, this is no rendering, photoshop, or fake news fantasy. This is an actual Mad Max-spec, Dakar-inspired Bentley Continental GT off-roader. And it's just sold for £40,900 (P2.8 million). Most Bentaygas lavish twice that on dubious options alone, so that makes this thing the post-apocalyptic bargain of the century.
According to its well-known online auction house posting, this rough 'n' ready Continental GT is the work of National Geographic's Supercar Megabuild series, that sees already high-performance cars modified to effectively have superpowers, ones their makers never originally intended.
A Conti GT is a classy, refined uber-coupe. Yet with the application of eight adjustable Quantum Racing shock absorbers, 65-profile knobbly tires, LED spotlights and a gnarly set of bull bars, the already all-wheel drive, 552hp Benters can regenerate into a machine that'd not look out of place on the Dakar rally. Or the moon.
Complete with extra fuel tanks, underbody armor, upgraded front brakes and a khaki wrap, this Conti's been treated to an estimated £25,000 of modifications. It's leggy underneath: The donor car covered 120,000 miles (193,000km) in its previous life, so even with a full service history and street-legal MoT, it's not going to be a cheap machine to keep on the road.
But herein lies the appeal: Why keep it on the road? Simply retire to your country estate and wait for 28 Days Later to come true. You'll be ready to splat the boogeyman in the most devil-may-care, raffish way possible. When Bentley facelifts the, ahem, divisive looking Bentayga, they need look no further for inspiration.
Continue reading below ↓
Recommended Videos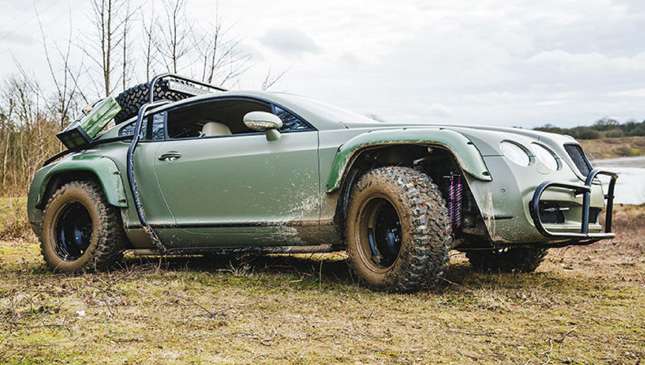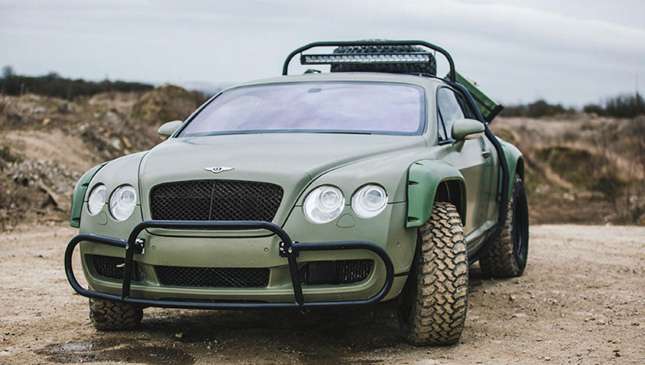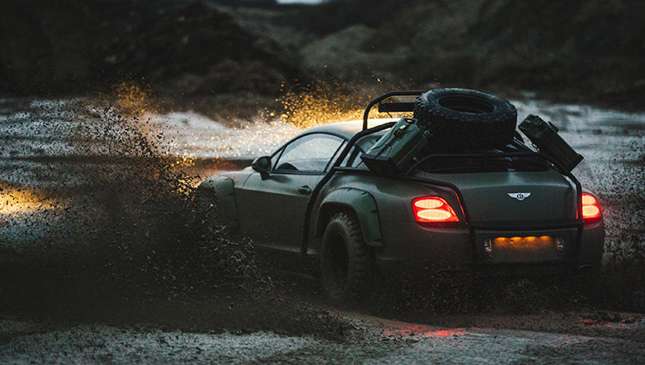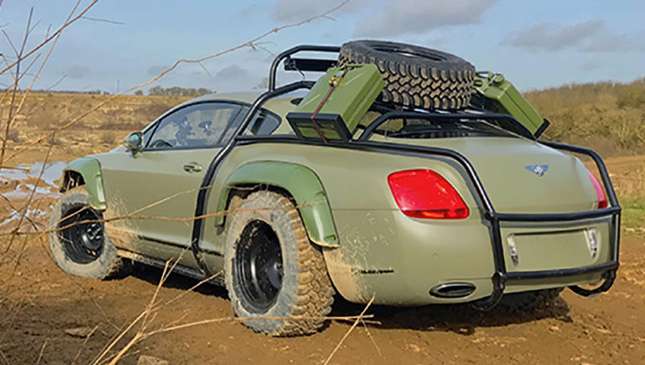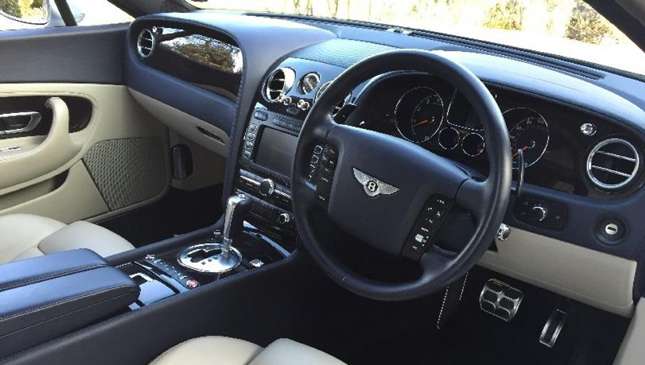 NOTE: This article first appeared on TopGear.com. Minor edits have been made.