Many a racer began their career behind the wheel of this very popular commuter car. a mainstay in slalom events, the Toyota 'KP' Starlet was (and still is) the toy to have if you wanted to take your first steps into grass-roots racing. Why?  Because it was relatively affordable, light as a feather, and solidly built. And it handled like a go-kart. Swap out the original engine and put in a 4AG from a larger Toyota, and what you have is a monster.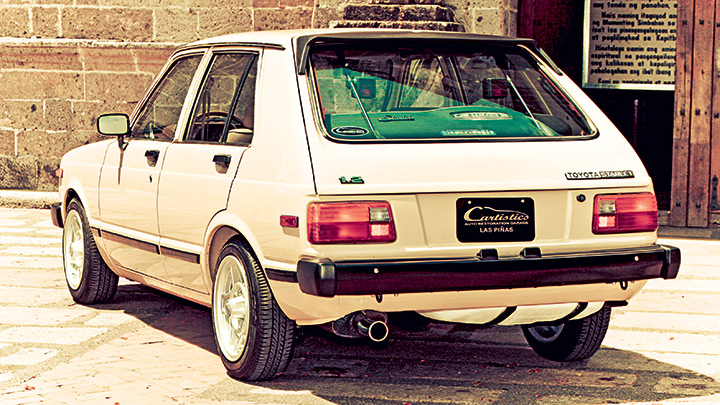 ADVERTISEMENT - CONTINUE READING BELOW ↓
This 1981 example owned by Allan Mercado, however, remains stock and unmolested—which is fine by him. It is a Philippine domestic-spec, four-door Starlet that remains as close to the original as possible, with the exception of the Italian, 14-inch Cromodora wheels. The original 1.2-liter 3K engine still also lurks under the hood.
Allan found the car in good condition—unat in local parlance. After purchasing it, he entrusted it to his good friend Don Savet, the founder of Cartistics Auto Restoration Garage. The boys completed the restoration, and the result is a show-stopper. Don says that Starlets are special because their shape still stands out, even today. "People's car s'ya dati," he adds. "It handles good and is easy to park." Care must be taken when putting one together though. Because there are so many variants of the Starlet, it is easy to make the mistake of mixing non-matching trim pieces.
ADVERTISEMENT - CONTINUE READING BELOW ↓
Recommended Videos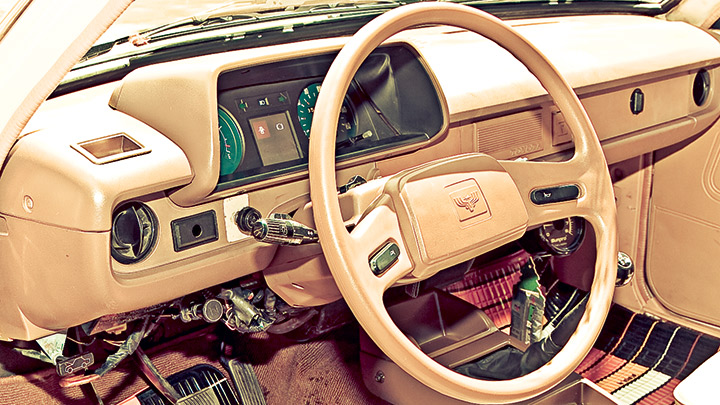 While admiring the car in front of the Bamboo Organ church in Las Pinas city—incidentally Cartistics' hometown—Allan shared why he likes this model so much. "Unlike other models, Starlets are for keeps. You won't find them in chop-shops. Owners keep them and baby them. That's what makes Starlets special. I sold my old Benz, Corona and Galant wagons. This is the car that I kept."
ADVERTISEMENT - CONTINUE READING BELOW ↓