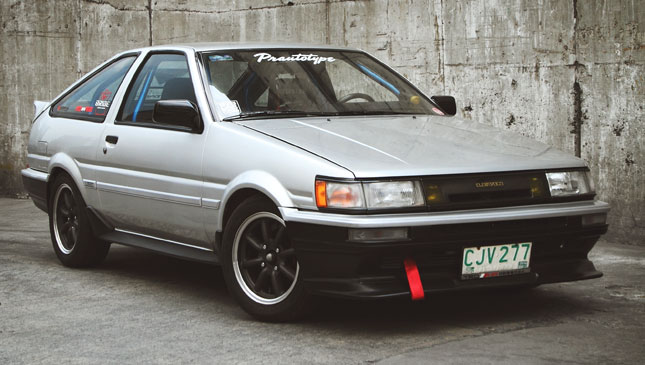 One look at Marvin Antonio's Toyota AE85 Levin and you'll get the feeling that you're back in the '80s. What Marvin tells us about the exterior is rather surprising. "Original color and paint yan. Malinis siya nung nakuha namin, at hinilamusan lang," the 28-year-old points out. Everything on the exterior is period-correct.
ADVERTISEMENT - CONTINUE READING BELOW ↓
Marvin's father Romy shares that even Drift King Keiichi Tsuchiya himself, whose car of choice is the AE86, has carefully inspected it while serving as a judge at a local car show. It was picked as the Drift King's choice, and the Antonios were even given tips on how to further improve the vehicle's look.
The older Antonio is 64 years old and has always been passionate about cars. Marvin has inherited this passion, even to the point of sharing the same tastes as his father. "Meron na kasing AE86 Trueno yung father ko, at gustong-gusto ko talaga magkaroon ng sarili kong AE86," he explains. The chance came when a family friend was looking for someone to buy an AE85 Levin just parked in a garage in Pampanga in 2012. It was a rare model and the unit was in running condition, so Marvin had to shell out P320,000 for it.
ADVERTISEMENT - CONTINUE READING BELOW ↓
Recommended Videos
That started the three-year restoration journey. "I had to strip out the interior kasi sira na yung mga upuan. Hindi na namin binalik because we wanted a race-car look," Marvin states. As for the rest of the body, "may parts na rusted out, pero expected na namin yun kasi luma na siya."
Just as the restoration started, Marvin had to leave for Singapore for a job. Being away from his dream car might have been tough, but it also had its perks: "Dun ako umo-order ng parts dahil walang tax, tapos saka ko lang inuuwi dito. Rare din kasi yung ibang parts—mahirap hanapin at hindi mo mabibili ng mura." Romy adds that other bits were sourced from Japan. Once more components came, the restoration continued. After doing three years of repairs and modifications on the car, Marvin says he's happy with the end product. He only gets to drive it when he's in the country on leave from his Singapore job, though. While he has noted the improvements, he yearns to go faster still: "Gusto ko siya madala sa track."
ADVERTISEMENT - CONTINUE READING BELOW ↓
Marvin might've spent a big amount of money on this car, but through his combined efforts with his father, the ride not only got the approval of the Drift King, its engine valve cover was also signed by Daijiro Inada, founder of Option magazine, a popular publication in Japan for modified car enthusiasts. This makes the meticulously resto-modded AE85 Levin even more valuable.
More than getting satisfaction from completing what they have started, Marvin says there's no better feeling than seeing the reactions of people when he drives his car. "They often give me the thumbs up. Rare din kasi nakikita yung ganitong kotse sa daan," he says. Asked if he'll ever part with this car, he shakes his head.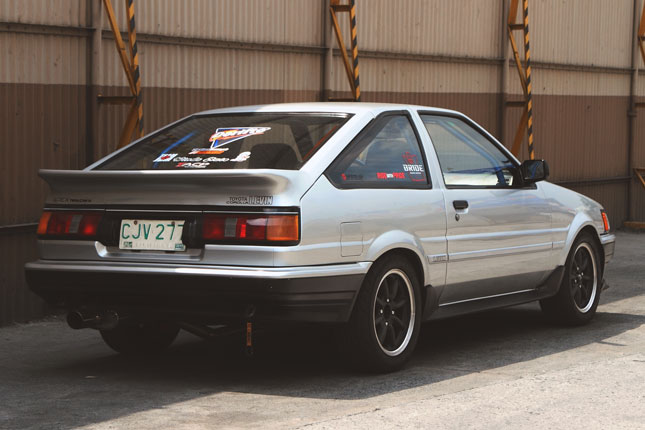 ADVERTISEMENT - CONTINUE READING BELOW ↓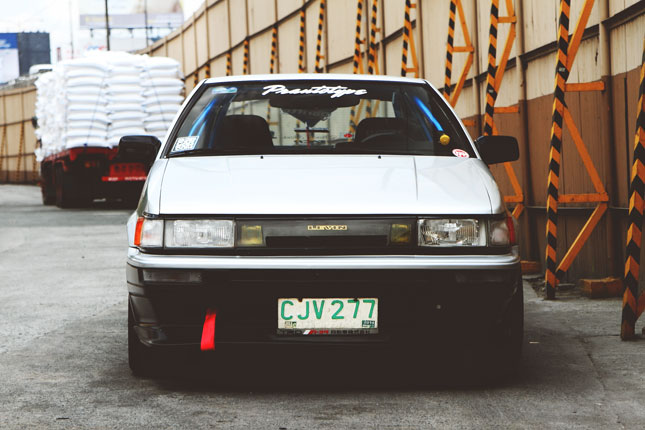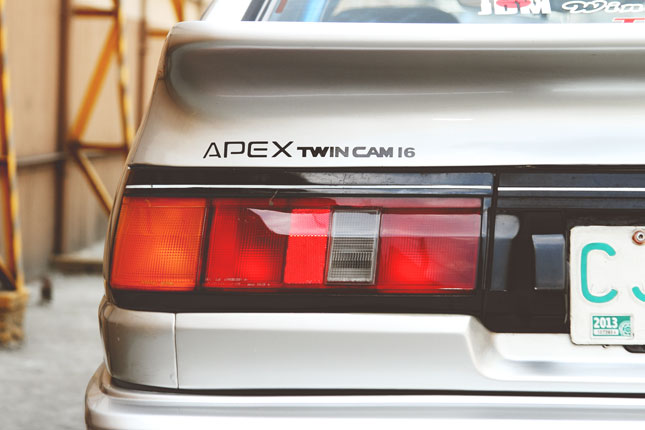 ADVERTISEMENT - CONTINUE READING BELOW ↓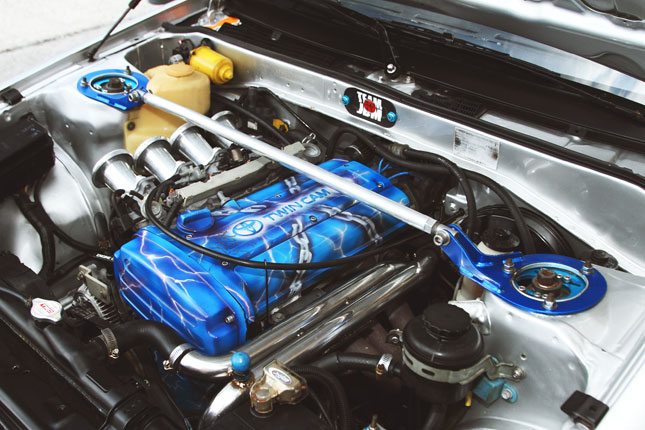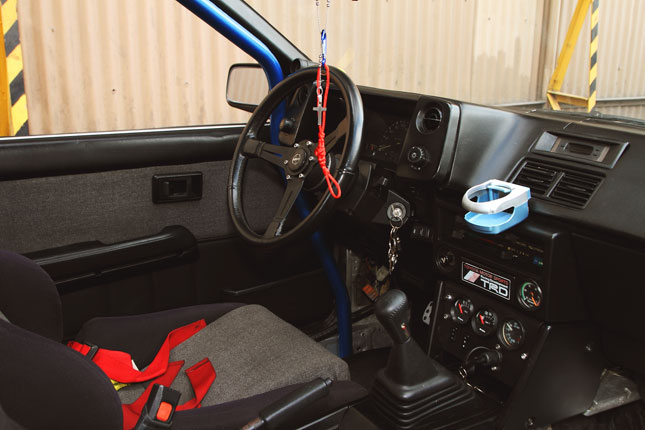 ADVERTISEMENT - CONTINUE READING BELOW ↓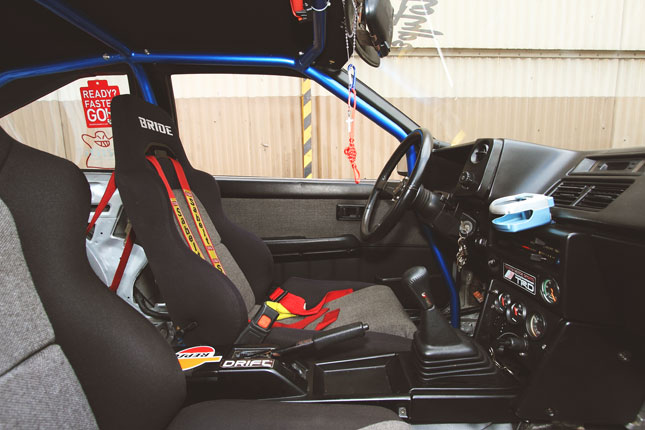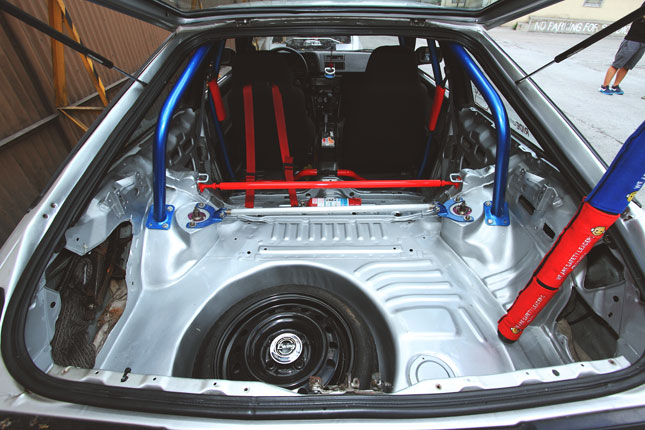 ADVERTISEMENT - CONTINUE READING BELOW ↓