I recognize that face...
Not surprising at all. Launched in 1989 as an affordable, open-top sports car for the everyday, over 30 years, four generations, and countless awards later Mazda has sold over a million of the things, and it's even recognized by Guinness World Records as the world's best-selling two-seater sports car. You don't have to look too hard to see one.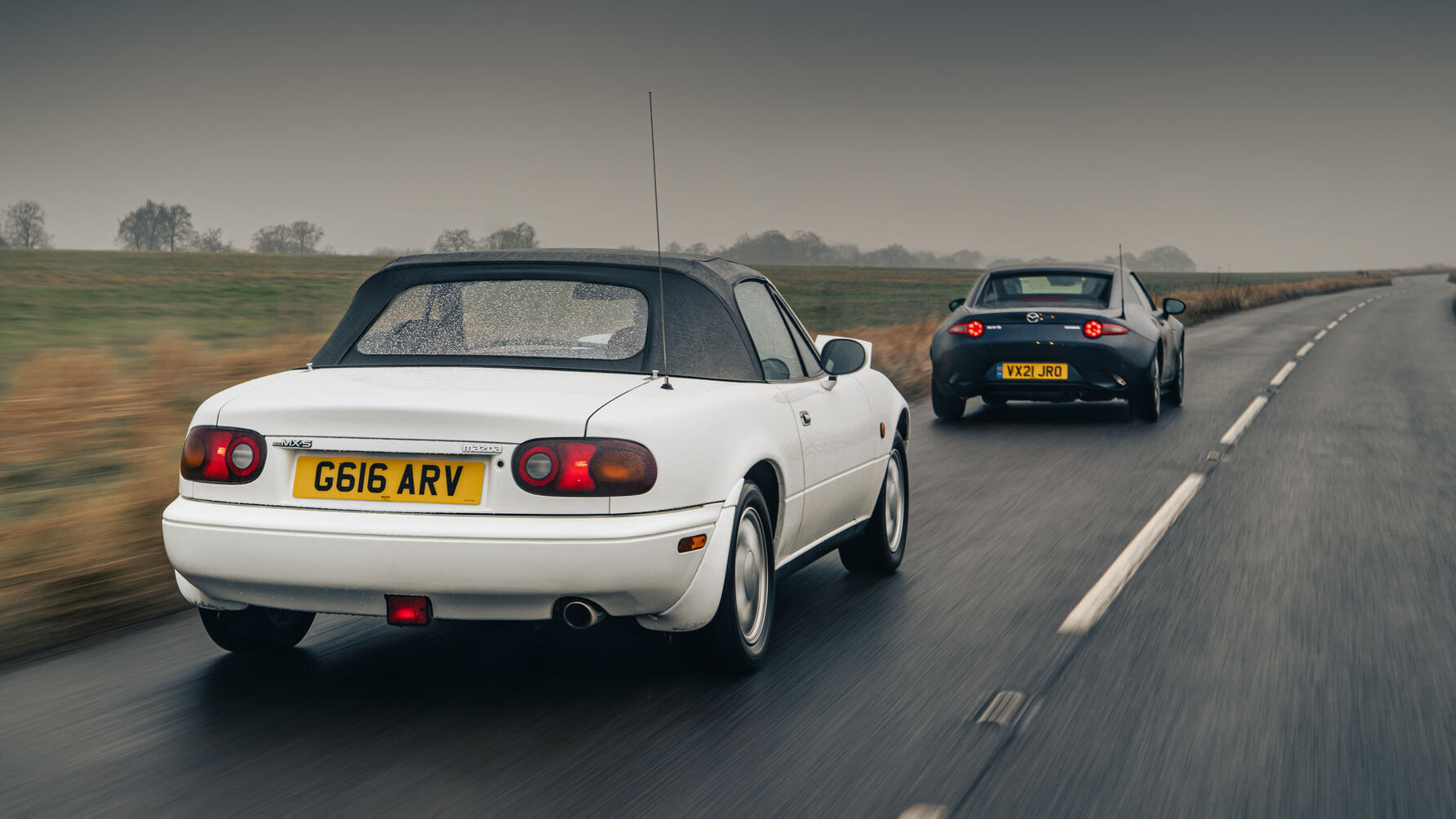 ADVERTISEMENT - CONTINUE READING BELOW ↓
The original hasn't aged much, has it?
Nope. Revealed at the Chicago Auto Show before several of the TG team of today were even born, the MX-5's Lotus Elan-inspired design remains as handsome as ever. The standout feature is arguably those pop-up headlights, dropped from the second-gen onwards due to safety regs, as well as those dinky door handles. Adorable. Stepping inside is like entering a time warp—no mod cons in here—but the family resemblance is clear to see. Releasing the roof is as simple as undoing two clips and folding it back behind the rear seats, while there's even a lockable glovebox for your valuables.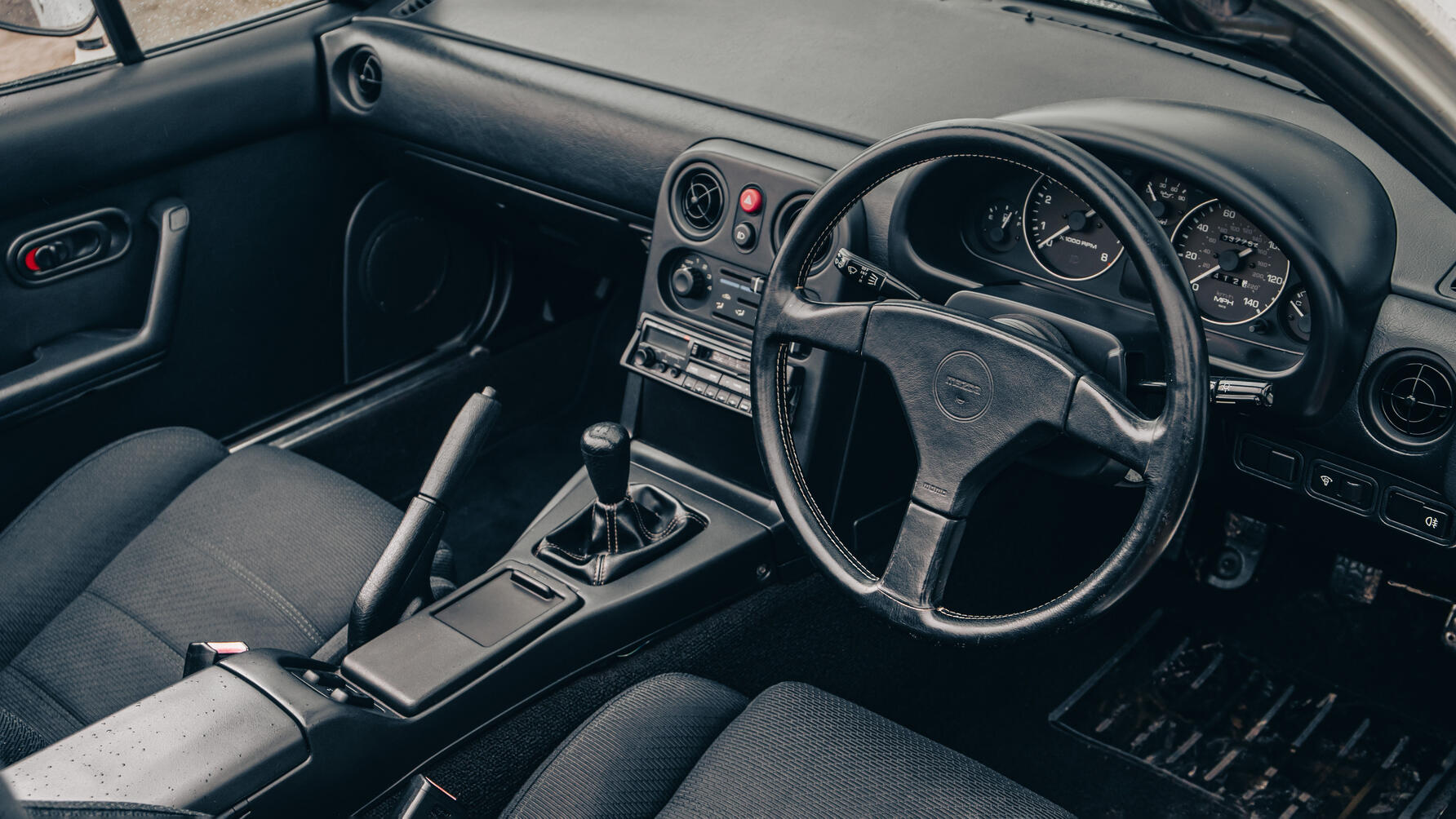 ADVERTISEMENT - CONTINUE READING BELOW ↓
Recommended Videos
How does performance compare? 
The MkI, weighing in at 955kg, was initially available with just the one engine, a 1.6-liter producing 115hp and good for 0–100kph in 8.5 seconds and a top speed of 195kph. Five years later, a 1.8-liter offering an extra 14hp was introduced, shaving half a second off the 0–100kph time and increasing the top speed to 202kph. Today's generation weighs around 100kg more but sticks to its roots, remaining rear-driven and naturally aspirated only.
NEWS YOU MIGHT HAVE MISSED:
Prices of pickups, motorcycles, MVUC poised to increase under proposed DOF tax reforms
DOF proposal includes P1 hike for petroleum excise tax, imposition of carbon tax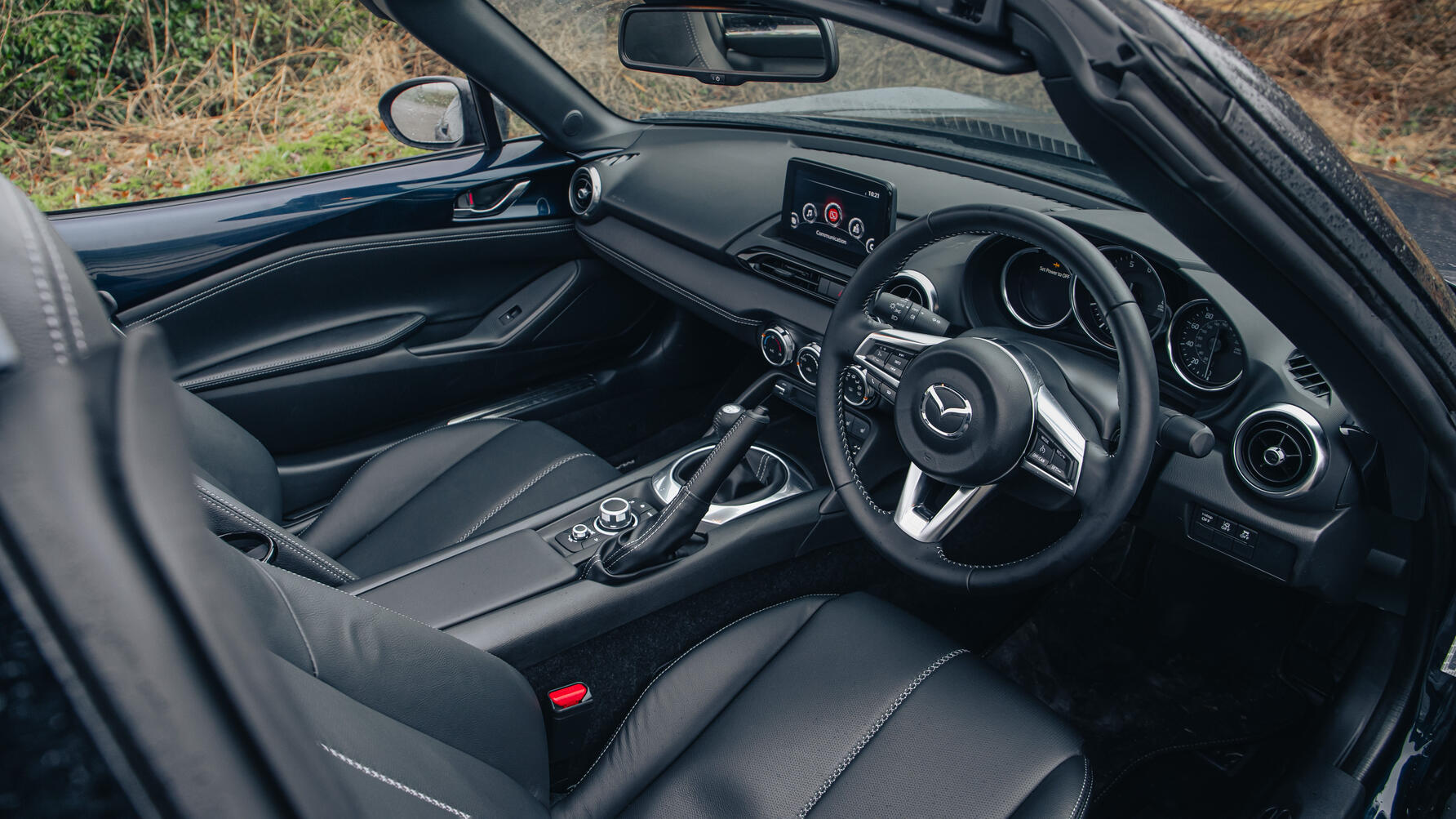 ADVERTISEMENT - CONTINUE READING BELOW ↓
The entry level engine is a 1.5-liter unit producing 132hp and good for 0–100kph in 8.3 seconds and a top speed of 204kph, while the range topper is a 2.0-liter with 184hp, capable of hitting 100kph in 6.5 seconds and topping out at 219kph. Small increments.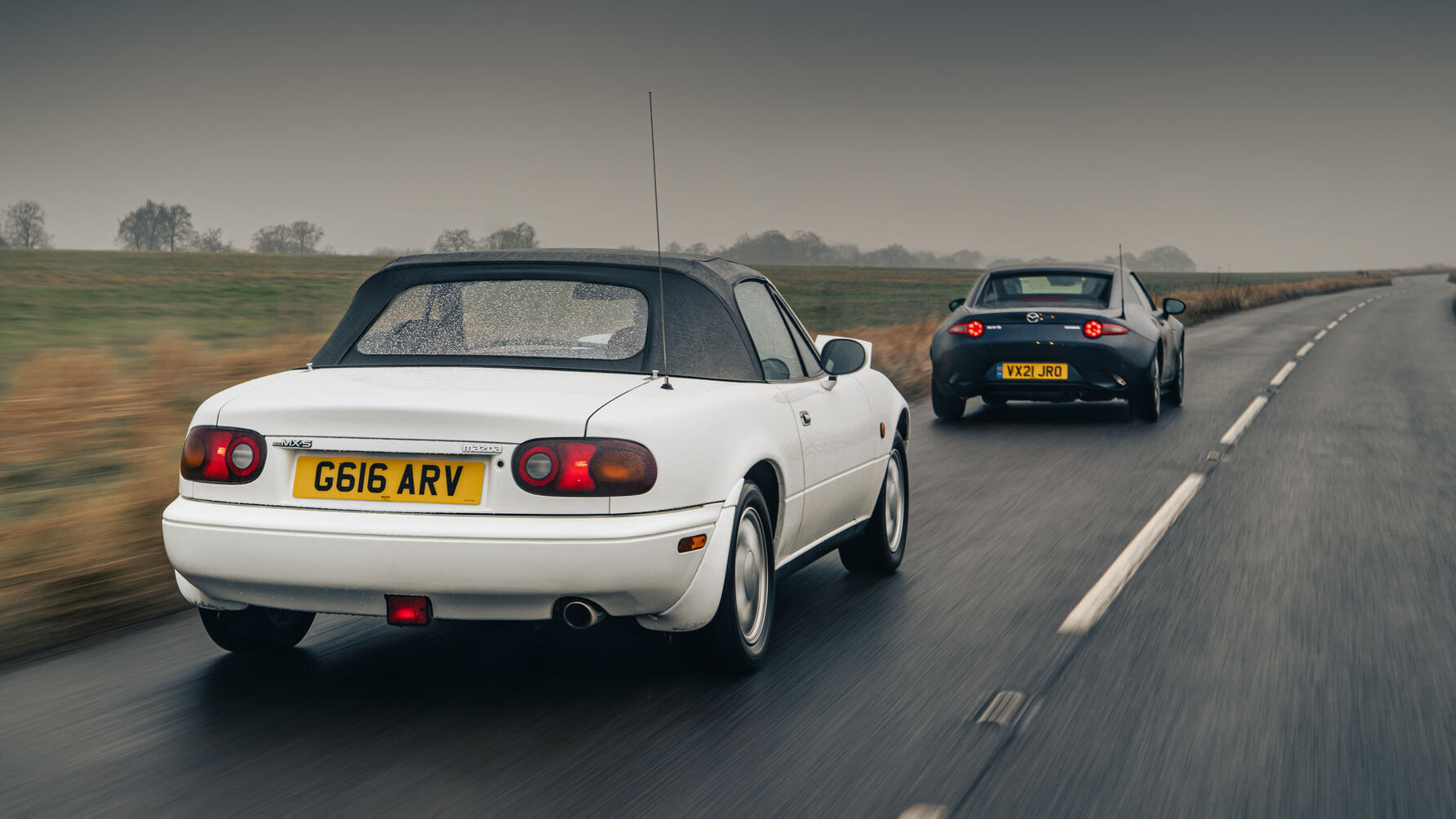 ADVERTISEMENT - CONTINUE READING BELOW ↓
Is the new one much better to drive? 
Marginally, perhaps, but there's a reason Mazda hasn't messed too much with the recipe over four generations. Where the original offered precise steering, a short, sharp-shifting gearlever, and supreme balance thanks to its 50:50 weight distribution, the latest generation offers... well, pretty much exactly the same thing. It's the perfect formula for a simple sports car, and while it lacks the power of some of its peers, that doesn't mean it's any less enjoyable to drive—especially with the roof down and wind in your hair.
NOTE: This article first appeared on TopGear.com. Minor edits have been made.