Since its introduction in the mid-'90s, the CR-V has been one of the best-sellers from Honda. It's not just in the Philippines, either, as the crossover has surpassed annual Civic sales in other countries. Crazy, isn't it?
That said, the CR-V always had a reputation for being a little heavy on fuel. Even though it hasn't been the case since the third-generation model, the stigma remained, and the mention of fuel economy and CR-V was a bit of an oxymoron. That said, our family's 2007 example (2.0-liter, front-wheel drive) would frequently show 7 to 8 kilometers per liter around city traffic.
Perhaps tired of the stigma, Honda released the diesel-powered CR-V when they launched the fifth-gen model a few years back. It was a hit for the brand since the i-DTEC easily does about 10 kilometers per liter, even in traffic. With that in mind, is the gas-powered CR-V still worth buying? Here are five reasons why it's still worth considering. We'll also list down three reasons why you'll want to skip it.
ADVERTISEMENT - CONTINUE READING BELOW ↓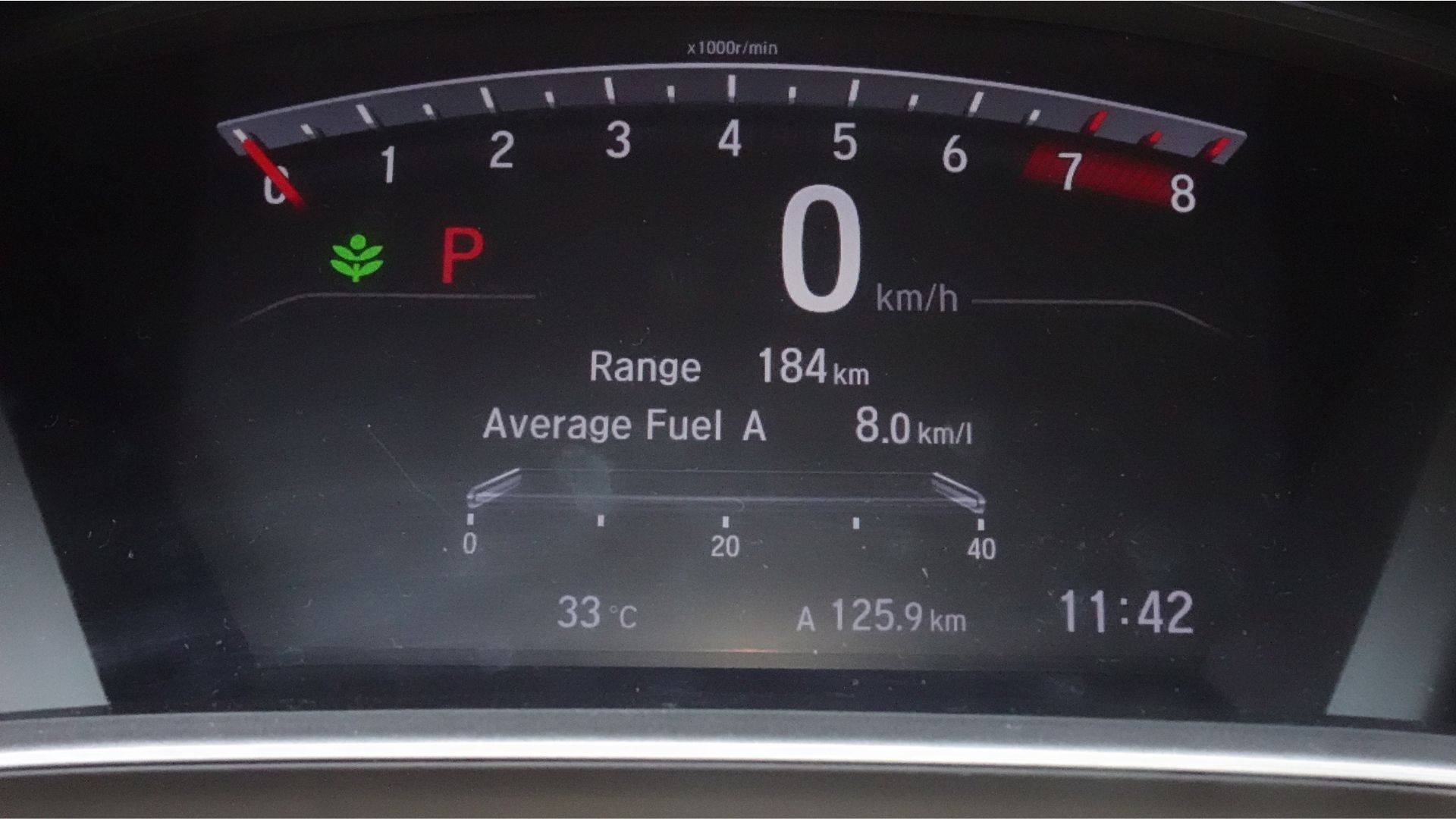 Pro: It's actually decent on fuel
As far as 2.0-liter crossovers go, the one in the CR-V is fairly efficient. After driving it for a week in moderate to heavy traffic, it can still manage over 8 kilometers per liter. It might not be as good as the diesel's result, but it quells any doubts of the CR-V being a thirsty crossover. It can even manage about 15 kilometers per liter on the highway with cruise control engaged.
ADVERTISEMENT - CONTINUE READING BELOW ↓
Recommended Videos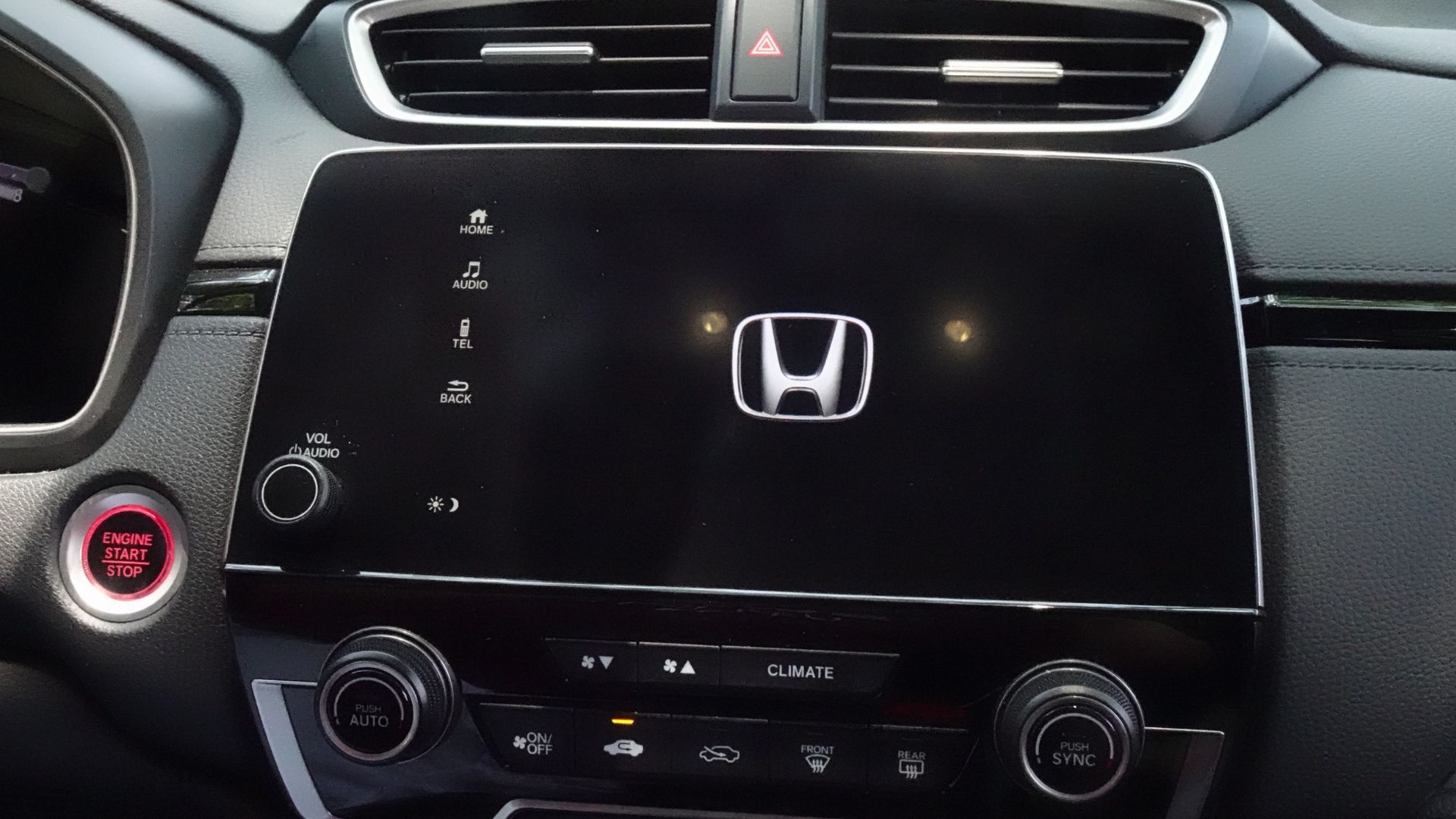 Pro: It has the essentials
The modern crossover buyer demands a lot from this segment, and the gas-fed CR-V doesn't disappoint. It has cruise control, Apple CarPlay, Android Auto, six airbags, stability control, and a comprehensive infotainment system. Sure, there are some crossovers out there with more, but you have to remember that this is the entry-level variant. It has the basics covered, and it doesn't look like a base model, either.
ADVERTISEMENT - CONTINUE READING BELOW ↓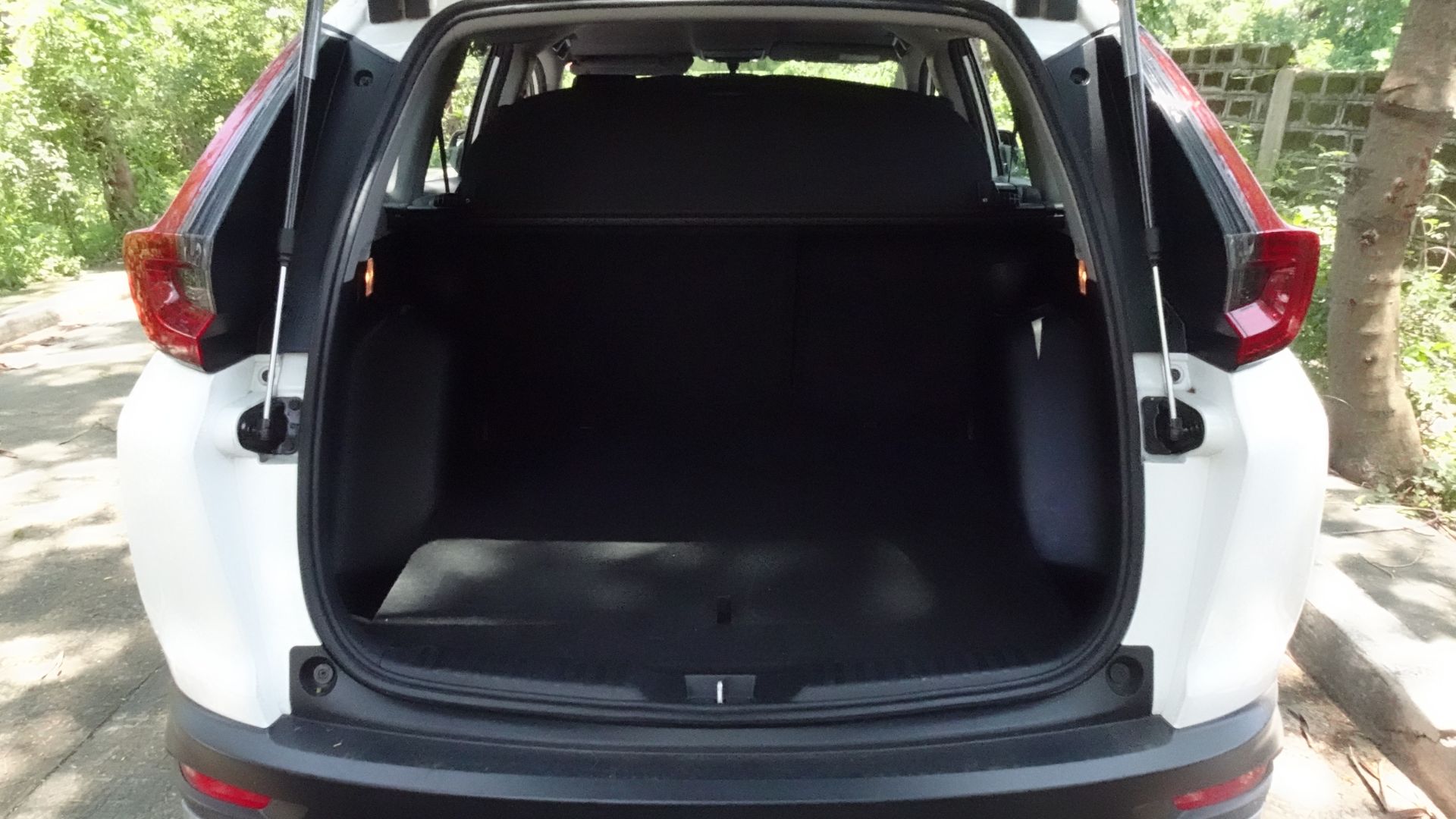 Pro: The cargo area is larger than the diesel
Yes, you read that right. If you need to carry a lot of groceries or need space for those IKEA budols, the gas-powered CR-V will serve you better than the diesel. Because it doesn't have a third-row, it frees up space at the back for a lower floor. That allows you to load taller items or have a higher stack. As a bonus, it has a roller cover to hide items from prying eyes. That's something you can't get in the diesel CR-V.
ADVERTISEMENT - CONTINUE READING BELOW ↓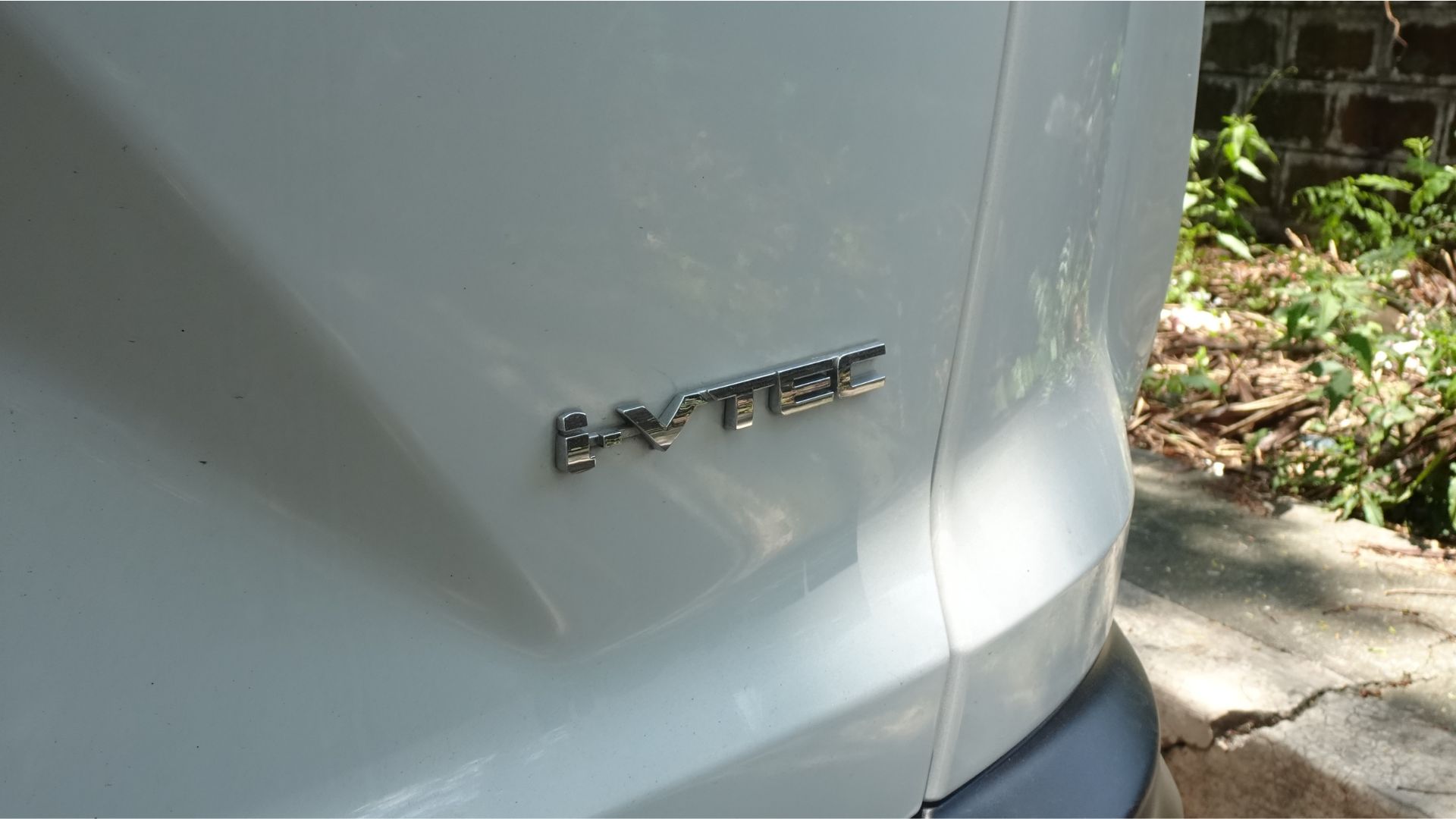 Pro: Quieter and more refined
Diesels may be quieter these days, but it's still no match for the silence and refinement of a gas-powered engine. If the faint clatter and vibrations of a diesel engine still annoy you, then the 2.0-liter CR-V is better suited for you. Truth be told, the two have dramatically different driving and riding experiences. The gas CR-V is more soothing when you're cruising since it feels smoother and quieter at cruising speeds compared to the diesel.
ADVERTISEMENT - CONTINUE READING BELOW ↓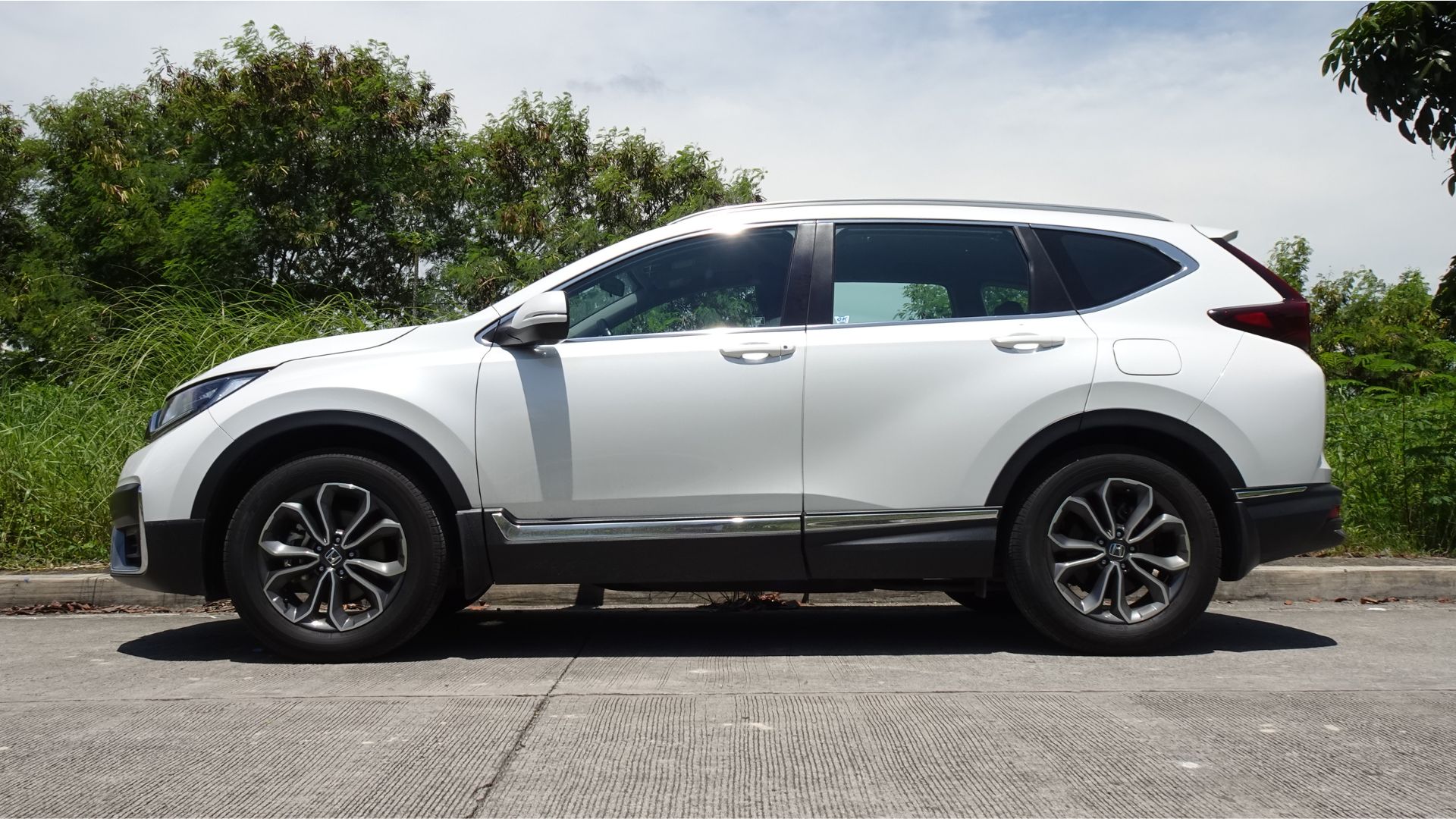 Pro: Price
The CR-V 2.0 S CVT starts at P1,678,000, making it the most affordable variant in the range. That's P210,000 less than the 1.6 S i-DTEC that retails for P1,888,000. Not only that, it undercuts most of its key competitors that have similar equipment levels. Case in point, the newly updated CX-5 retails for P1,890,000 (2.0 Sport FWD), while the Forester is a little over P2,000,000. However, those two have a bit more standard equipment. That brings us to three reasons why you might skip the base model CR-V.
ADVERTISEMENT - CONTINUE READING BELOW ↓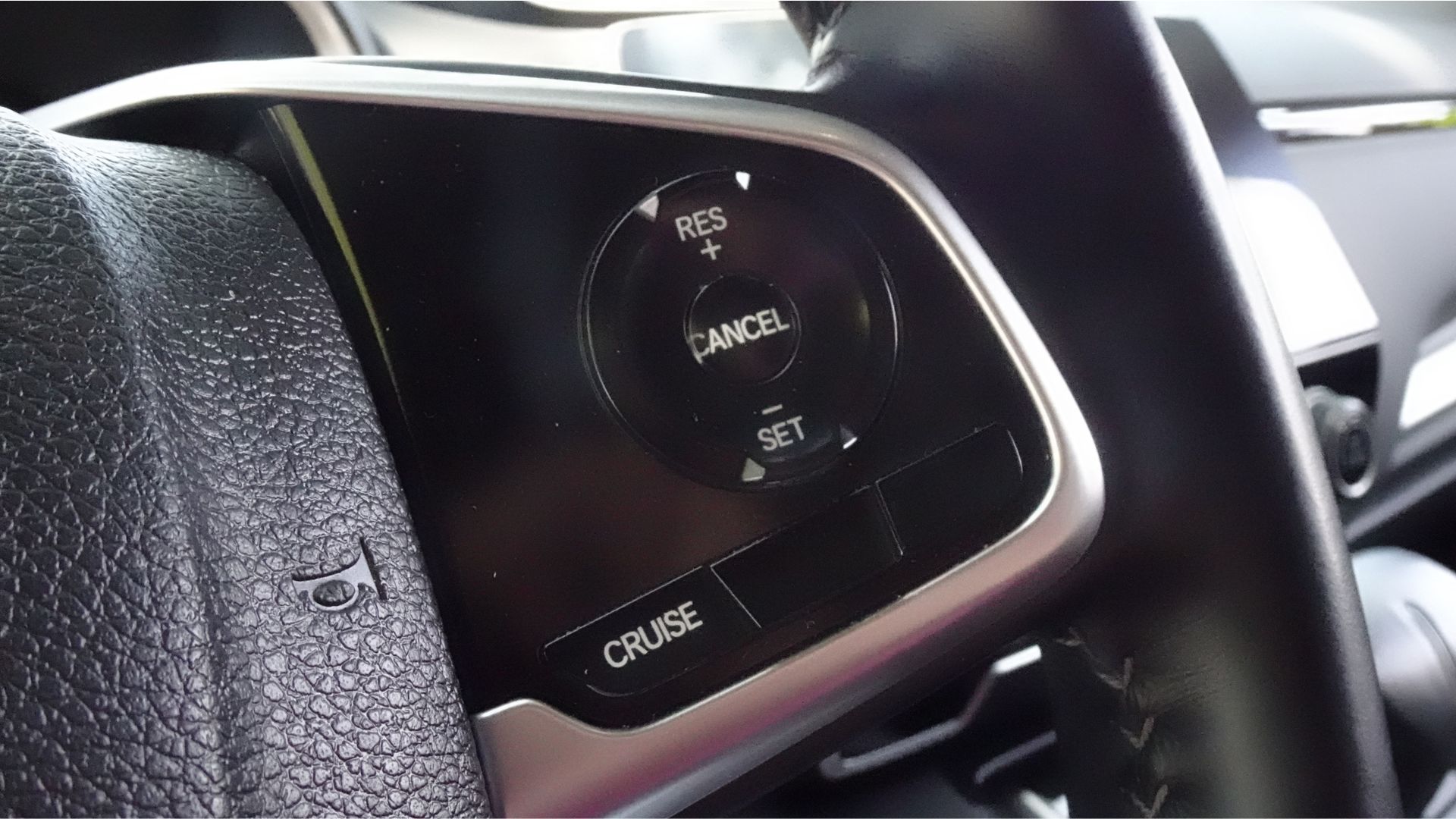 Con: No Honda Sensing
As it is, the CR-V is a safe car, but both front-wheel drive and all-wheel drive diesel models come standard with Honda Sensing. Unfortunately, the gas-powered CR-V doesn't get it, so it misses out on features such as automatic emergency braking, adaptive cruise control, and lane-keep assist, just to name a few. But given Honda's push to fit more active safety features in their models, you can count on the next-gen model to have it standard across the range.
ADVERTISEMENT - CONTINUE READING BELOW ↓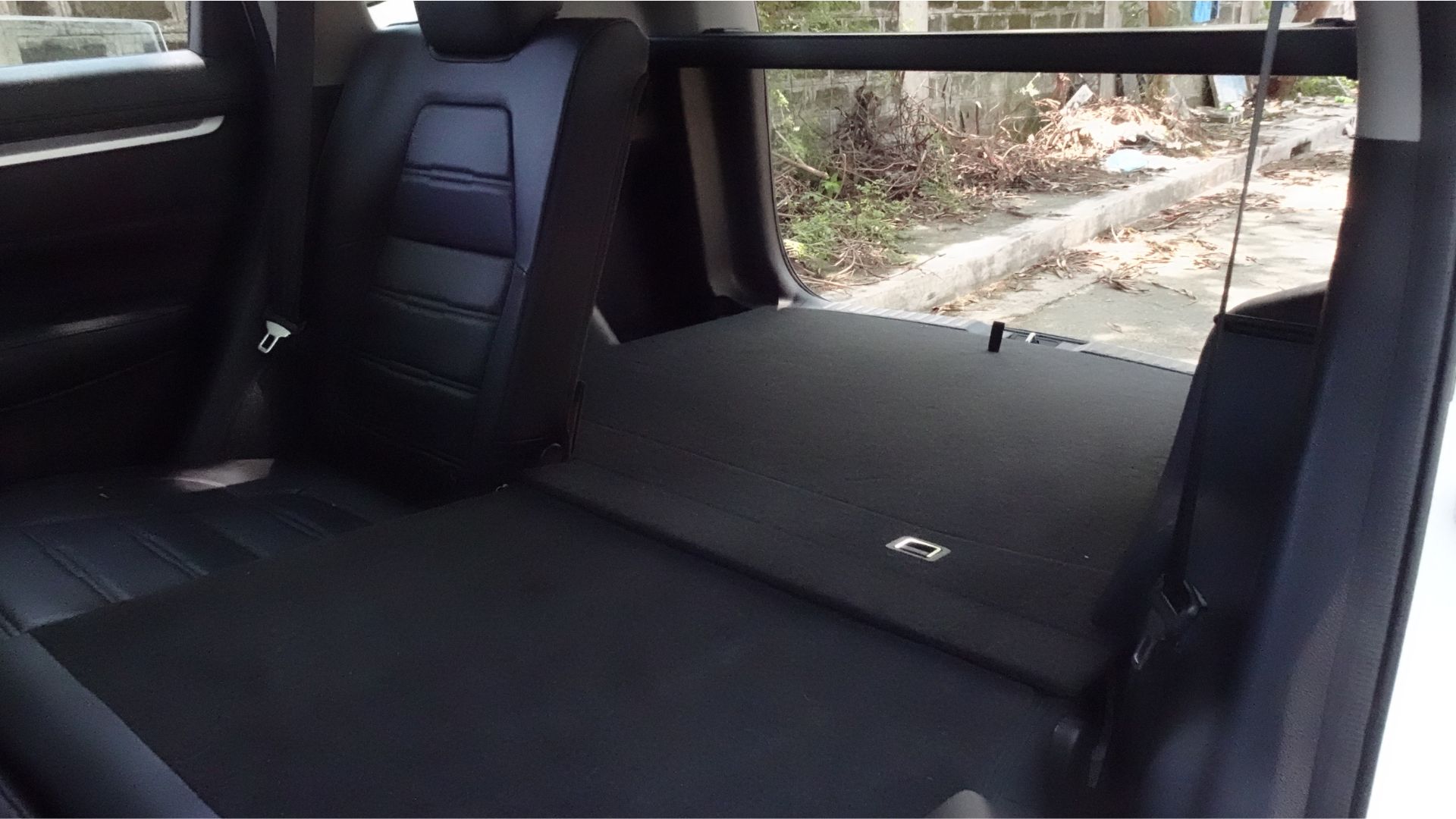 Con: You lose the third row
Granted, the third-row in the CR-V is best reserved for emergency cases, but having it around helps practicality and flexibility. Sure, you won't use it all the time, but most of us have the mentality of "at least it's there when you need it".
ADVERTISEMENT - CONTINUE READING BELOW ↓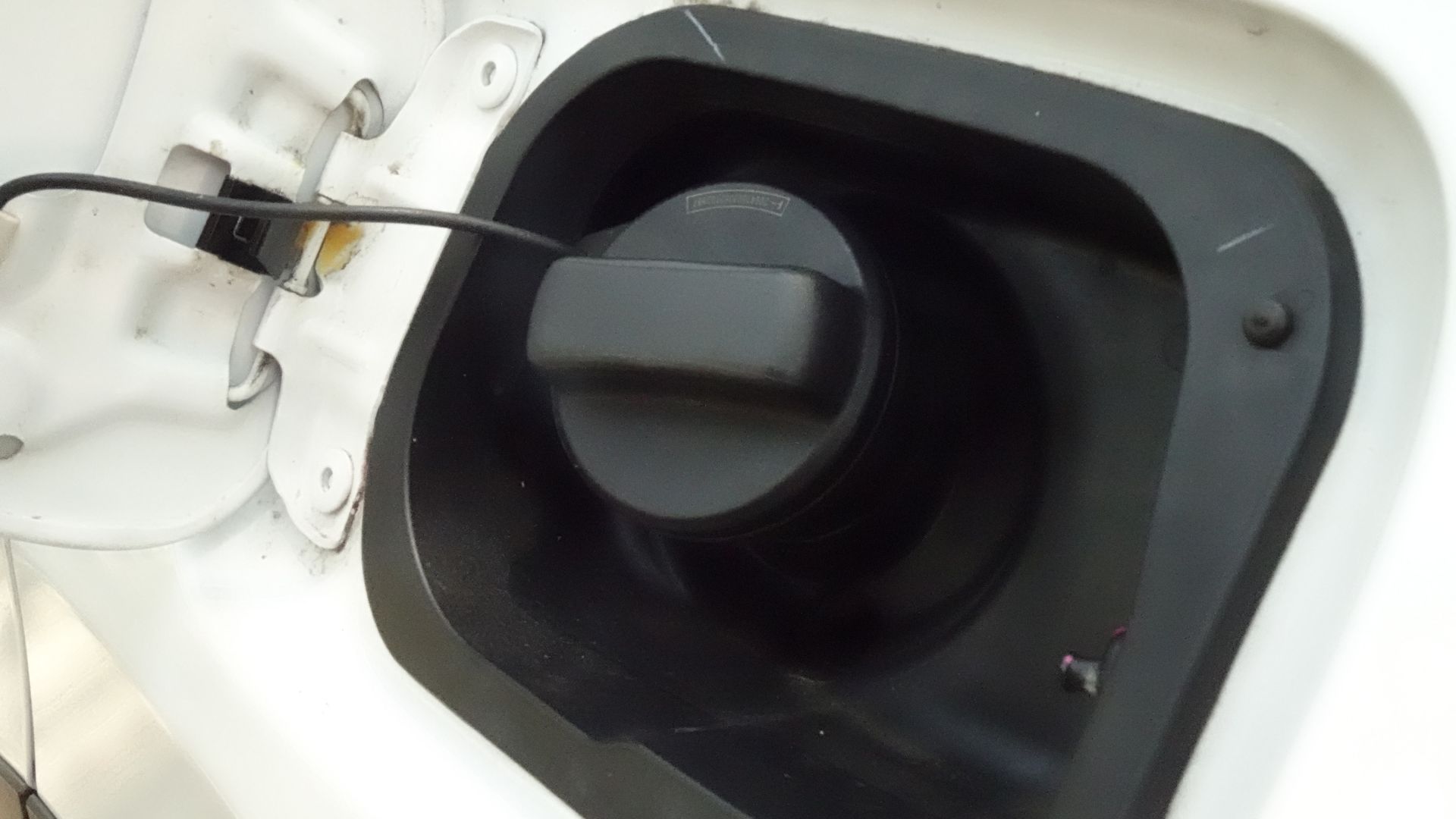 Con: Economy still pales compared to diesel
8 kilometers per liter is fair given its segment, but the 2.0-liter loses out 2 to 3 kilometers per liter against the diesel. That's a big deal, especially as fuel prices rise. You multiply that difference with the fuel tank size (57 liters) and the range is significantly less. You're looking at 114 to 171 kilometers more from the diesel, meaning less fill-ups in between trips.
ADVERTISEMENT - CONTINUE READING BELOW ↓
OTHER STORIES YOU MIGHT HAVE MISSED:
QC announces full implementation of no-contact apprehension program on July 1
Honda gives us a peek at the all-new CR-V's Civic-like interior
Verdict
The diesel CR-V is still far more efficient than the gas model, and it offers superior range as well. You don't have to stop at fuel stations frequently, and you worry less when going on a long road trip. But that doesn't make it a clear-cut winner. The deciding factors here are running costs and purchase price.
Ask yourself this: Will you be spending over P200,000 worth of fuel during the ownership of the car? And even then, do you cover enough kilometers to feel the fuel savings in the long run? You'll have to own and drive the diesel for a long time if you want to maximize the savings you get at the pumps. At current fuel prices, closing that gap just became a lot more difficult.
ADVERTISEMENT - CONTINUE READING BELOW ↓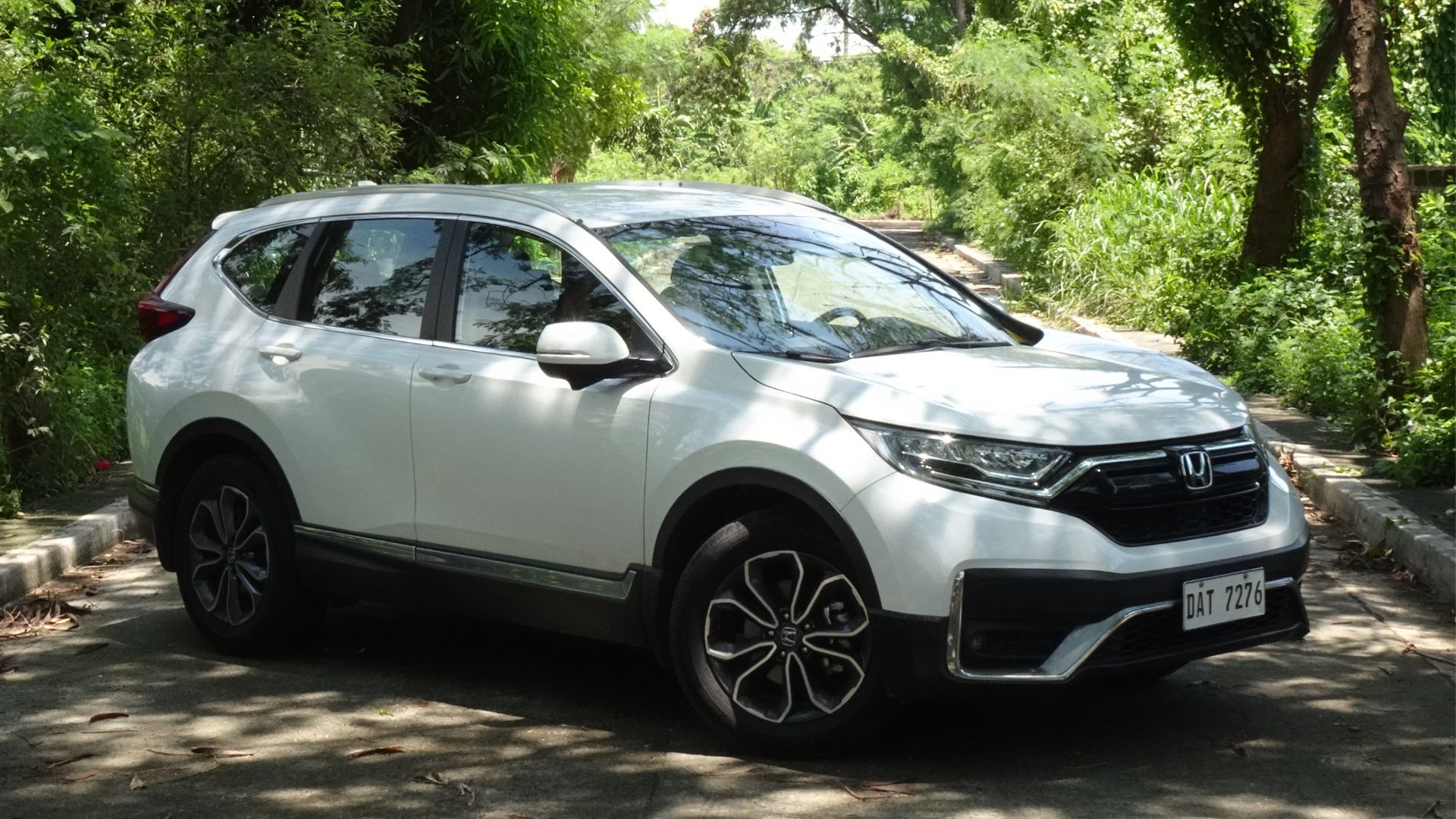 Then there's the maintenance costs you need to remember. While running a diesel isn't as tedious or expensive as before, it's still more than a gas engine. It also depends on how many kilometers you run every year.
The winner isn't clear cut, but here's our take on it. If you spend most of your time in the city and venture out of town every once in a while, take a second look at the gas engine. It's still efficient enough, and it will be cheaper to run come service time. But if your lifestyle has you doing about 20,000 kilometers per year (or more), the diesel is a no-brainer. So yes, the gas-powered CR-V is still worth getting, all things considered.
ADVERTISEMENT - CONTINUE READING BELOW ↓
Either way, the current CR-V is still a competitive package despite its advancing years. Sure, the infotainment is dated, and the interior feels its age, but it's a model you should still consider if you're in the market for a family crossover, regardless if you prefer gas or diesel power. As for us, we can't wait for the sixth-gen model and we're looking forward to the engine options it will have to offer.
Bring it on, Honda.