Does this guy look familiar to you? If you've been frequently checking out our Facebook page, chances are he does. That's because we've had a few posts about him. The name is Martyn Lloyd Basto. In October last year, he donated Shell Ferrari keychains to be given away to his fellow Top Gear Philippines readers/followers.
"Look what I found after visiting my old room!" he told us at the time. "I want to give these away to TGP fans."
And so he did, personally bringing the keychains to our office.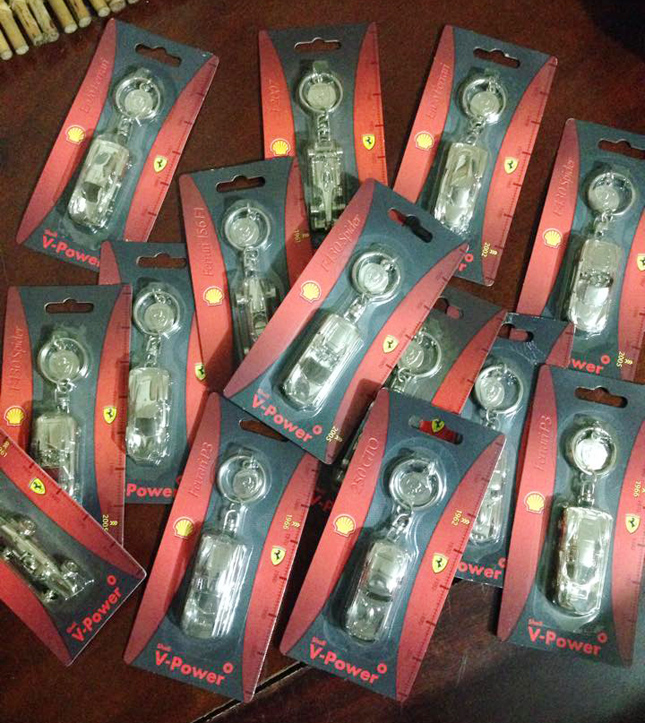 You might also recall that months earlier--on April 19, 2014--we had shared a photo showing Martyn's lovely wife during their wedding day. Her bridal car was a Mitsubishi Lancer Evolution VIII.
Continue reading below ↓
Recommended Videos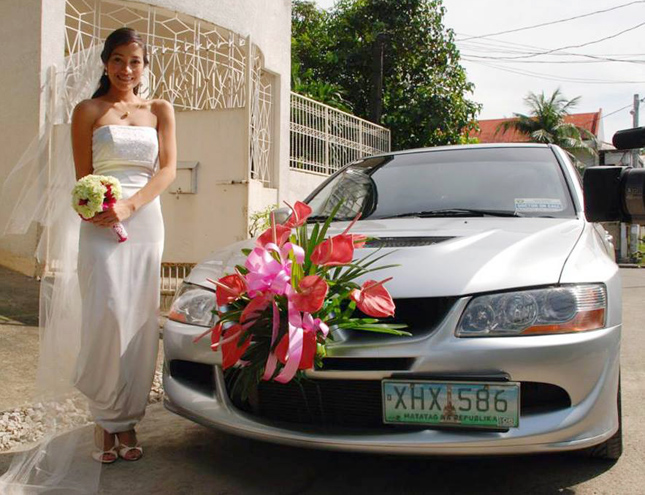 If you're getting the sense that we're paying tribute to a classic car guy, you're correct. And there is no clearer proof of his passion for automobiles than the very name he gave his own daughter: Saleen.
"I named her after the Saleen S7," he shared with us.
Obviously a loving father, Martyn (or Lloyd to friends and relatives) sent us several photos of Saleen, including this cute father-and-daughter selfie.
He even wrote to us that he'd bequeath his personal car to Saleen someday.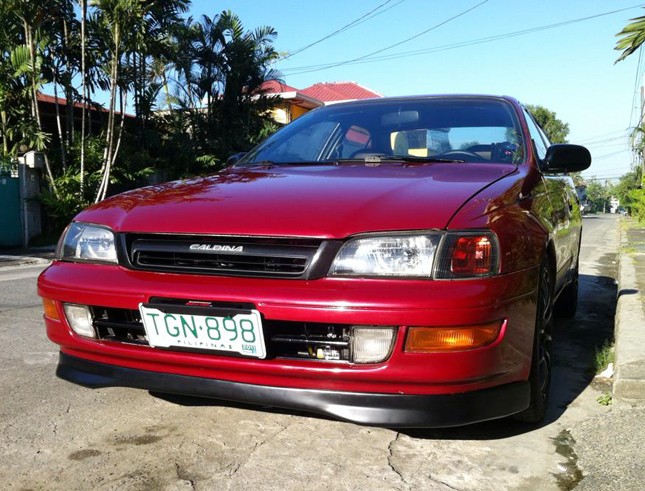 The first time Martyn sent us a photo was in August 2013--a picture of his brother's Honda Jazz with these amusing decals (starring our very own Stig).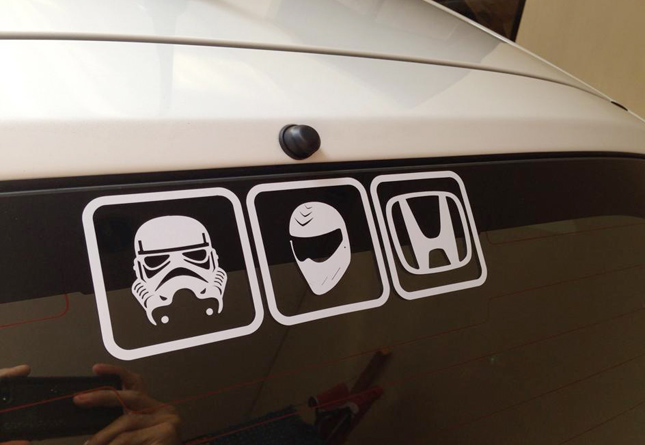 He would go on to submit miscellaneous car pics like this one, featuring the Red Bull promo car, sent in December 2014. We weren't able to see this one, his message buried in an avalanche of other correspondence.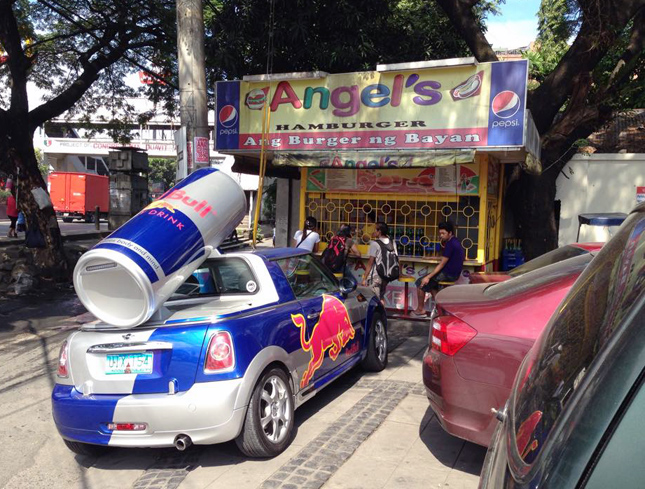 The last photo he sent us is this one, from January this year. "Can you spot Rudolph?" he asked. We also didn't see this one.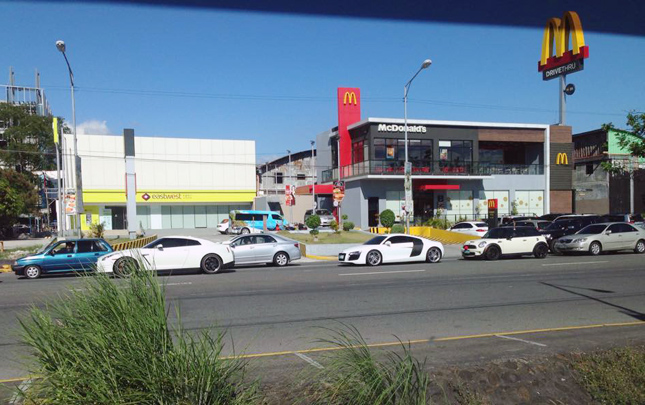 What we did see was a message sent yesterday by a family friend of Martyn's, who informed us that Martyn had passed on. He was 34 years old. The person wrote: "It is with great sadness that I bring news of the untimely demise of one of your avid followers and a true-blue car fanatic, Mr. Martyn Lloyd Basto. He passed peacefully in his sleep on June 12th."
The family friend added that Martyn's remains "lie in state at the Touch Community Baptist Church on Sunset Drive, Brookside, Cainta, Rizal," in case anyone wants to see him for the last time. Interment is scheduled for June 18, Thursday.
"As a fellow car enthusiast and father, I deeply feel for his family's loss," lamented the friend, who requested not to be named.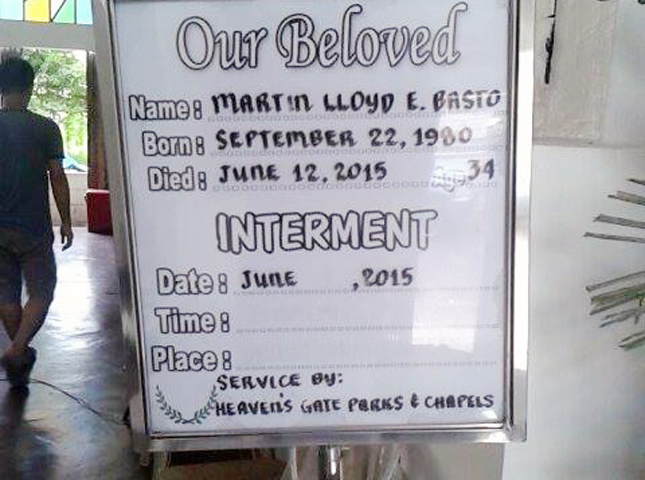 Wow. What a punch to the gut. On Father's Day week, no less. Our thoughts go out to Saleen.
As we checked Martyn's other messages, we saw this photo he sent after delivering the Shell Ferrari keychains to our office. His caption:
Vernon and the team, thank you so much. You guys are really cool! It was such a pleasure seeing you guys! More power and more horsepower! God bless you all! Sana makabalik ulit ako dyan. Cheers!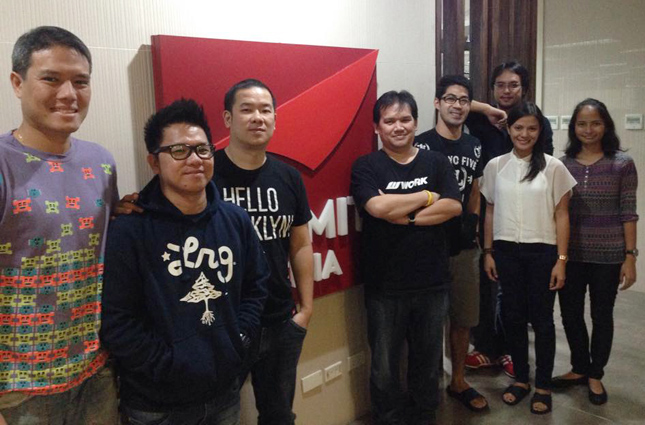 Martyn Lloyd Basto won't be able to come back to our office, but we'll see him again soon. And we hope to be able to meet Saleen and tell her what a great dad she had. Happy Father's Day.