December 1 marked the beginning of the cashless payment policy on major tollways, and as expected, there were long lines at RFID sticker installation venues at the crack of dawn. At Arca South, where the Taguig City government had apparently set up an installation site, some motorists started queuing up as early as 4am for the 8am activity.
For several weeks now, we've been discreetly visiting installation sites to interview RFID installers and motorists and get a firsthand look at this ongoing transition to 100% cashless toll payments. To make things easier for everyone, we've decided to come up with a list of the common causes of delay in the stickering process, based on what we've seen.
1) RFID sticker applicants don't bother reading instructions.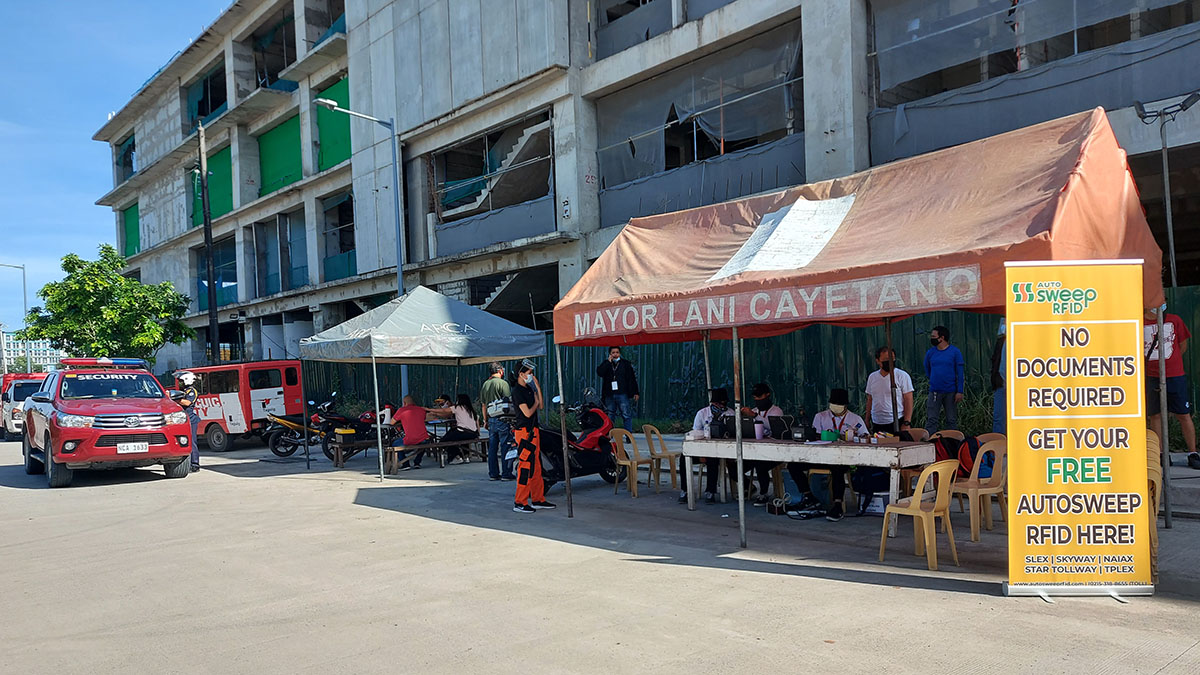 Continue reading below ↓
Recommended Videos
Instead of waiting in their car as instructed, some motorists approach the installation booth and ask questions about the process. This disctracts the installation team, which is usually made up of one encoder and two sticker installers. The thing is, a big tarpaulin that shows step-by-step instructions is always available on site.
2) Organizers aren't well-prepared.
To decongest their primary installation sites, Easytrip and Autosweep have been doing off-site stickering at the request of barangays and homeowners associations. There've been times, however, when hosts fail to prepare the power supply, tents, and chairs needed for the event. As a result, the RFID teams aren't able to start the installation as scheduled.
3) There's a general lack of communication.
Some off-site hosts announce that Easytrip and Autosweep installers will be arriving at their area on a particular day and time. That day comes along, and only one of the two shows up.
4) Basic equipment is in short supply.
Constant communication between installers and motorists is very important. It's a good idea for installations team to at least have megaphones so they can remind those at the back of the line about the requirements—exact payment, a pen, a filled-out application form—and make the process more efficient.
5) Motorists don't let the sticker installers do their job.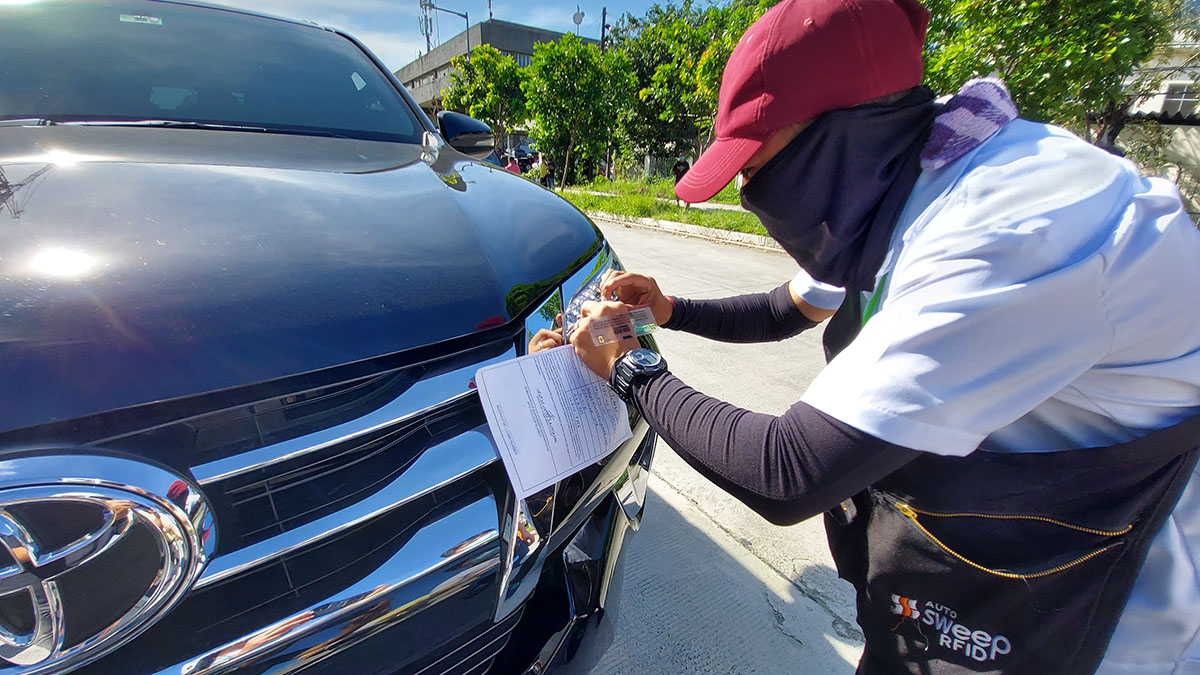 Another cause of delay is when a motorist insists on putting the RFID sticker in a part of the windshield or the headlight where it cannot be read by the toll sensors. Let the installers suggest where you should place your tag to prevent any technical issues. 

6) Motorists also don't prepare the exact payment amount.
To speed up the installation process, the RFID team only allows payment of P200 as the initial load for the sticker. If you wish to add more to your account, do it later at a loading station. Take note, too, that credit card payments are not accepted at installation sites.
7) At the very least, car owners know which RFID sticker they should prioritize.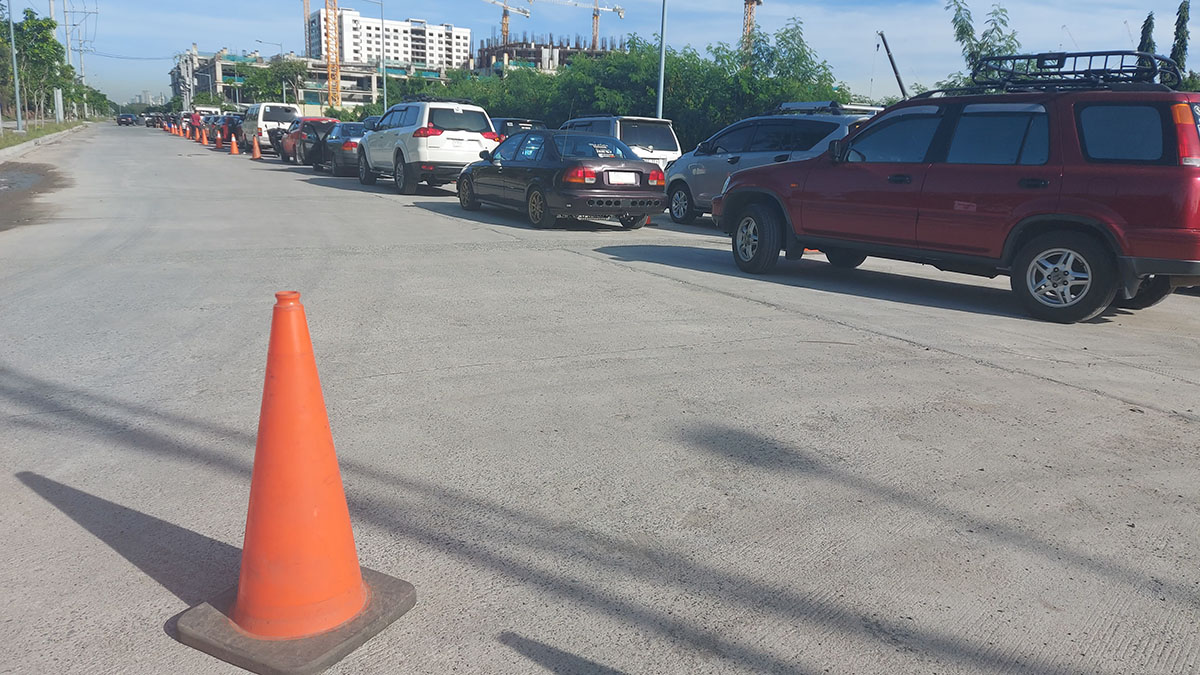 If you live in the southern part of Metro Manila, most likely, you will use Autosweep more often since it will give you access to the South Luzon Expressway, STAR Tollway, NAIA Expressway, and Muntinlupa-Cavite Expressway. If you're from the north, then it would be wiser to prioritize Easytrip for the North Luzon Expressway and Subic-Clark-Tarlac Expressway (but it's also used for Manila-Cavite Expressway and Cavite-Laguna Expressway).

8) Cars are left unattended.
If you need to step away from your vehicle quickly, leave a note on your windshield indicating the estimated time you will be back. By doing so, the sticker installer will know to attend to the next car in line before returning to yours. Leaving your car unattended for a long time can slow down the installation process for everyone else. 
9) Some applicants have a sense of entitlement.
Regardless of who you are or where you work, you should always observe the 'first come, first served' policy. To Easytrip and Autosweep installers, please do not allow entitled people to jump the queue.
NOTE: This article first appeared on TopBikes.ph. Minor edits have been made.