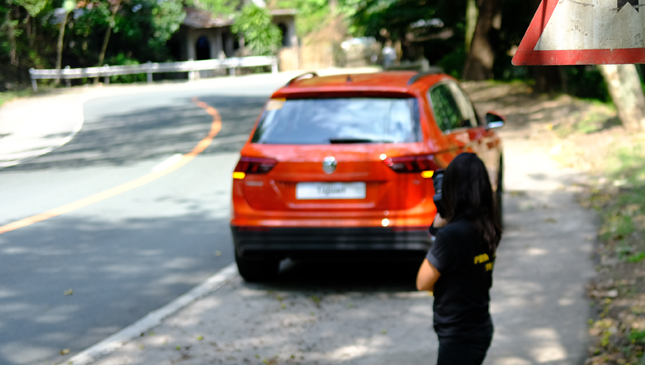 Whether you admit it or not, we've all had those days when we just want to drive out either on our own or with friends, but not with our partners. And there's nothing wrong with that.
So in times like these, what is the perfect way to tell your significant other that you want to hit the road without her company? Say a trip with the barkada? How do you not incur the wrath of a suspicious girlfriend, or worse, a neutral and seemingly harmless, "Ikaw, kung gusto mo. Bahala ka." (Tip: No, don't fall for it.)
We've asked ladies on how their boyfriends should tell them about a road trip that they're clearly not a part of. Here's what they said:
1) First things first: Don't lie.
Don't tell your girl that it's going to be a company outing or a family-only trip when you're really going to Zambales and binge on beer with your barkada. Destinations and participants should be disclosed, ETA back home should be strictly followed, and updates must be consistent.
ADVERTISEMENT - CONTINUE READING BELOW ↓
2) Play down the destination.
Not a lie, but look for small inconveniences that would repel your girlfriend from wanting to join in the first place. Make the destination less appealing as much as possible. For example: "Malamok dun 'tsaka sabi nila walang malinis na CR."
3) Offer a low-key bribe.
Once you've downplayed the destination, you can say you'll drive for her all the way there next time and make it a road trip date with just the two of you. But for now, say: Bawi ako sa 'yo. Kain tayo dun sa gusto mong resto pagbalik ko, my treat.
4) Blame the bropact.
When it's an all-boys trip, make sure that everyone follows and that no girlfriend shall tag along. Then be apologetic to your lady and blame that damned bropact. Plus points if the point of the trip is to help a friend move on from a failed relationship. Something like, "Dadamayan na muna namin siya. Baka ma-inggit lang kapag sumama ka. Kawawa naman."
5) Explain that you were just invited yourself (if you really were).
You really can't impose a plus one if you were just invited, right? Also, if you were planning on hitching a ride, who are you to claim another car space? "Nayaya lang. Nag-offer nga si brad na kotse n'ya na gagamitin. Dyahe pag tumanggi pa ako. Promise, dalhin kita dun soon, okay?"
6) Bring up that thing she complains about in your car.
The A/C is not working properly? The seats need serious cleaning? Interior is starting to smell funky? The ride is too bumpy? Tell her that you're worried that she'll be uncomfortable during the whole trip. "Alam mo naman na sira air-con ko. Imagine, 12 hours na byahe, kaya mo ba 'yun? Maiinip ka lang sa byahe, babe."
7) Make it clear that there will be no stopovers.
When you have friends who enjoy driving, there's that possibility of pushing it all the way with minimal pitstops. "Balak namin tumigil lang sa mga damuhan para umihi. Tapos larga na ulit, paano pag sumama ka?"
Disclaimer: We do not guarantee positive results, but you can try. Remember, lying will only make it difficult the next time. However, should you have tips of your own that yielded positive outcome, please feel free to share.