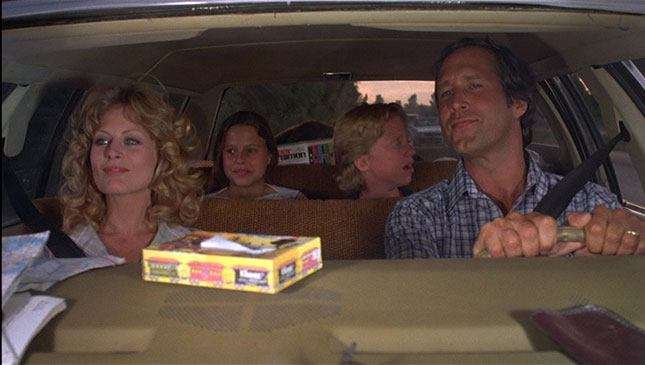 Think about all those times that your mom has helped you out, given you the right advice, fed you, clothed you, and took care of you in every conceivable way. If she has done any of those things, then she deserves all the love in the world.
This Mother's Day, why not share your passion for driving with your mom by going on a road trip? It doesn't have to be far. What's important is that you make her feel special and that she enjoys the time she spends with you. Here are some destination suggestions that you can travel to and from Manila within a day. Remember: Check your tire pressure, stay in the correct lane on the highway, and make sure your Mom doesn't spend a single centavo. Have a blessed Mother's Day.
1) Tagaytay for the spas. Every mom works hard to take care of her family, so they deserve to be pampered to their heart's content. Just a touch south of Manila is Tagaytay, which is home to some nice spas. There, you can treat your mom to a massage, a hilot, or even a mani/pedi package. Some of these spots also serve as hotels and resorts, so you can stay the night to make the trip truly memorable. We recommend you check out Escala Hotel, which is owned and run by our consumer editor Botchi Santos.
ADVERTISEMENT - CONTINUE READING BELOW ↓
2) Pampanga for the food. Chances are that your mom cooks every other day of the year. Mother's Day shouldn't just be special, but it should also be her day off from household chores. Pampanga is known for its exotic and delicious culinary offerings, some of which are signature specialties of the Kapampangans. You can take your mom out to try bringhe, batute tugak (stuffed frogs), balo balo, and the famous Pampanga sisig.
3) Antipolo for the view. If your mom enjoys a good view, Antipolo in Rizal is a great place to go to enjoy some great sights. While there you can get something to eat, visit the Pinto Art Museum, or travel even further towards the Pililla Wind Farm—all while enjoying some Instagram-worthy views. Just be sure not to do your rally driver impression while you're making your way up and down those steep roads.
4) Batangas for the beach. Sometimes, the most meaningful days can be spent lying under the sun and enjoying some salt water. Batangas is home to some nice beaches that aren't too crowded or commercialized. You can leave before the sun rises and be there in time for breakfast. Must-see beaches include Anilao and Laiya. If your mom really wants to get away from it all and stay a bit longer, then check out Isla Verde.
ADVERTISEMENT - CONTINUE READING BELOW ↓
Recommended Videos