For all the convenience that the future of motoring may bring (autonopods to catch up on Netflix in traffic/the possibility of a slightly longer life expectancy for the planet) one thing we're already starting to miss is noise. Not just any noise, but good, old-fashioned noise. Noise that's loud, but not histrionic. Noise with purpose and purity. The kind of noise that crawls into your ears and makes a pair of bongos out of your eardrums. Noise that puts a smile on your face. That kind of noise.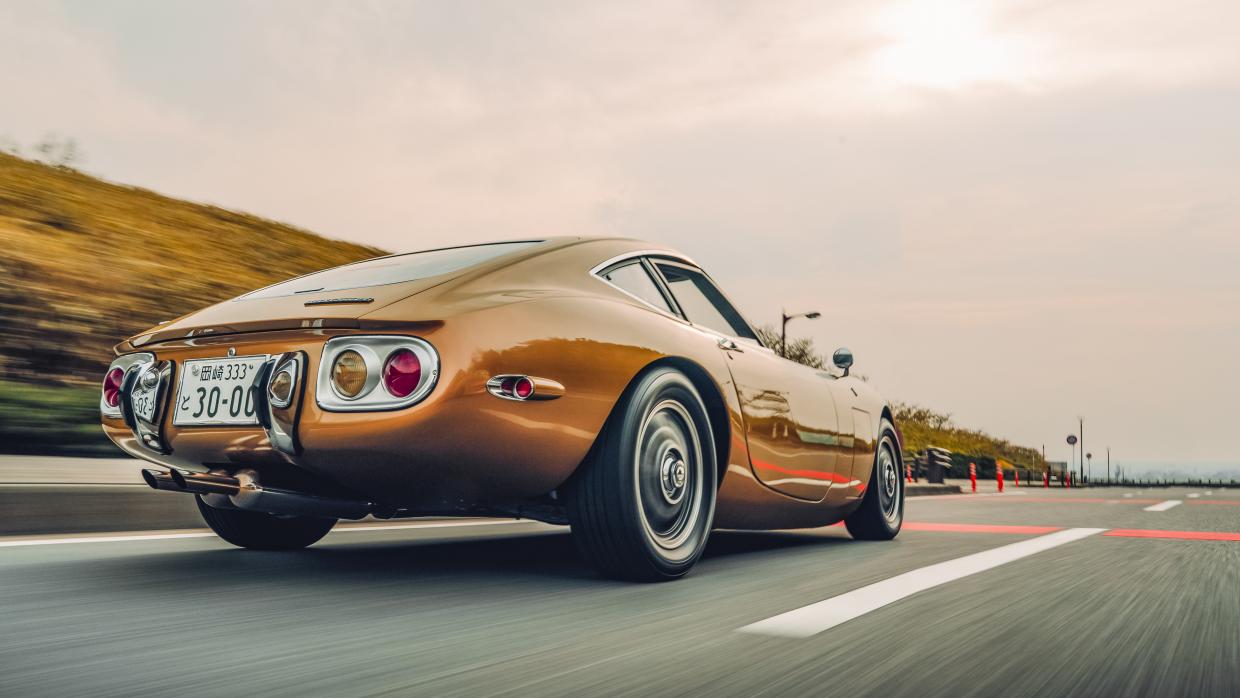 Well, burying your right foot in the Rocky Auto 3000GT brings that kind of noise—a raspy unsynthesised zap of sound that increases with beauty and soul as the revs and speed build. In an era of ever-eerily quiet cabins, it's enough to make you misty-eyed. And that's before you realise you're in one of the most iconic and beautiful silhouettes to herald from the Land of the Rising Sun: the Toyota 2000GT.
ADVERTISEMENT - CONTINUE READING BELOW ↓
It's hard to articulate just how important this car was, not just for Toyota, but Japan. WWII had kicked Nihon in the knackers, so, to prove a point, Yamaha teamed up with a skunkworks group from Toyota to cut off the stale edges of Japan's image and create a proper statement of engineering and design intent.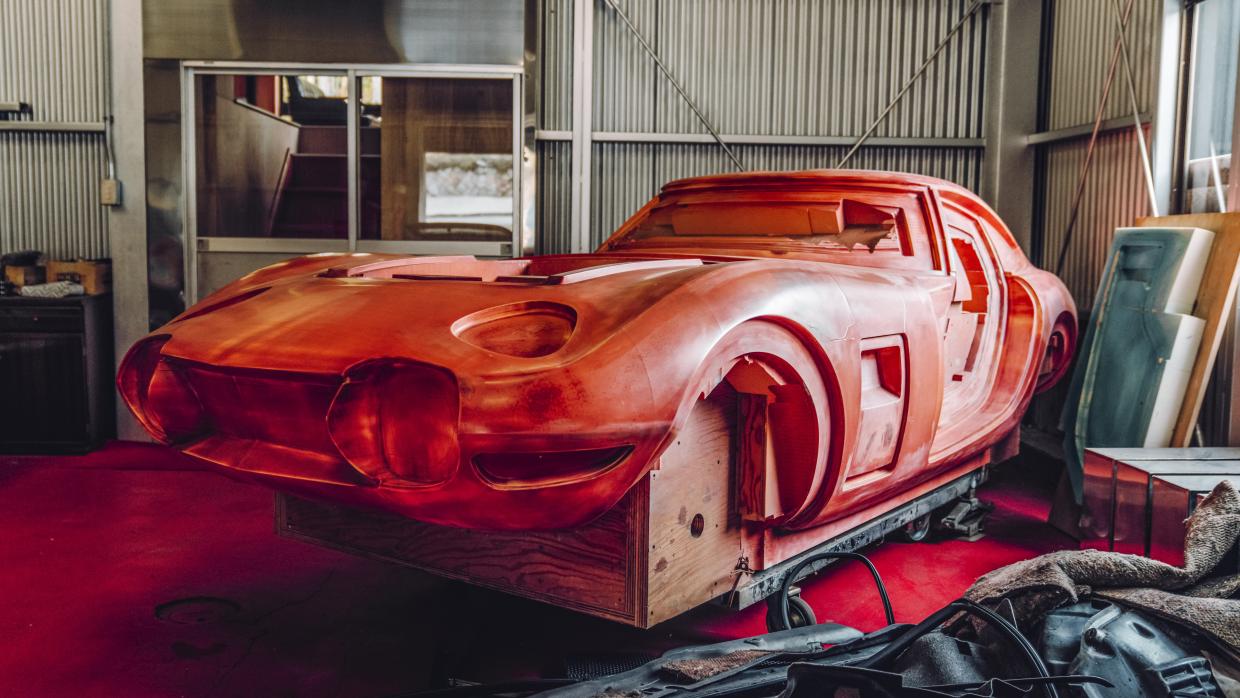 At just 45 inches (1,143mm) tall, the 2000GT was low-slung, sleek, and utterly unexpected. Inspired by the E-Type, designer Satoru Nozaki created something where curved surfaces would form timelessly crisp, upturned edges, and creases. But it was never intended to be an ornament. In 1966, a 2000GT completed a brutal 72-hour endurance test. Even with a typhoon hitting halfway through, during the non-stop, three-day test, the 2000GT averaged 206kph hammering around Yatabe's oval circuit—breaking 16 FIA international speed records in the process. At this point, the rest of the world woke up.
ADVERTISEMENT - CONTINUE READING BELOW ↓
Recommended Videos
The 2000GT was Japan's first supercar, and without it there'd be no LFA, Celica, Supra, or 86. But, with only 351 in the world, they're incredibly rare, collectable and expensive (one sold a few years ago for over $1.1m). Luckily, there's one man who'll build you one for a lot cheaper.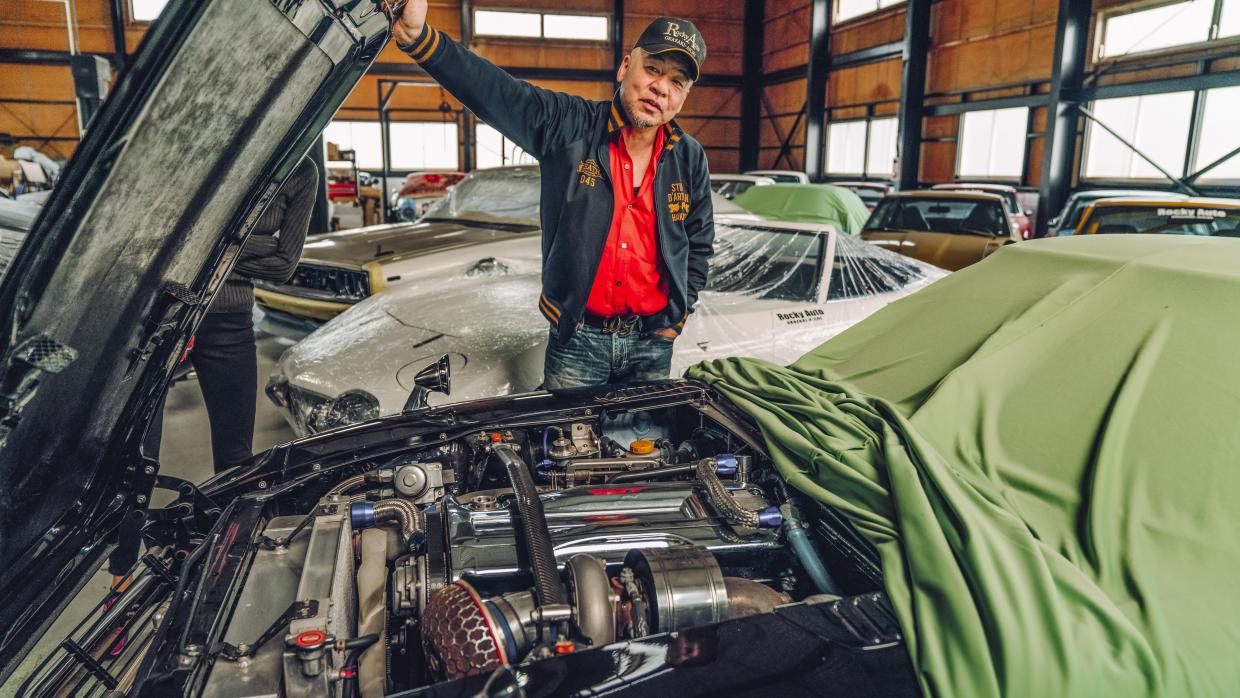 His name is Yoshiya Watanabe, the owner of Okazaki-based tuner Rocky Auto. A car designer by trade, he helped Toyota pen the block-sided HiAce. But, given a kid with an Etch-a-Sketch could do that, he felt restricted, so got into selling cars. During his twenties, he made a load of dough shifting cars to the B?s?zoku, later turning his hand to kyusha (old) cars. Stuff like Nissan 'Hakosuka' Skylines, Kenmeris, and Datsun 240Zs. But as his wealthy Tokyo-based clientele got older, they wanted these now-legendary classics with modern garnishes: aircon, power steering etc. It's what we now commonly call 'restomodding.'
ADVERTISEMENT - CONTINUE READING BELOW ↓
But this was 35 years ago. Watanabe went further, adding crazy engine swaps. Want a V8 Hakosuka? No problem. Retro-themed RB build with a carb conversion? Or something crazy with a stroker kit and single turbo? Rocky can do it.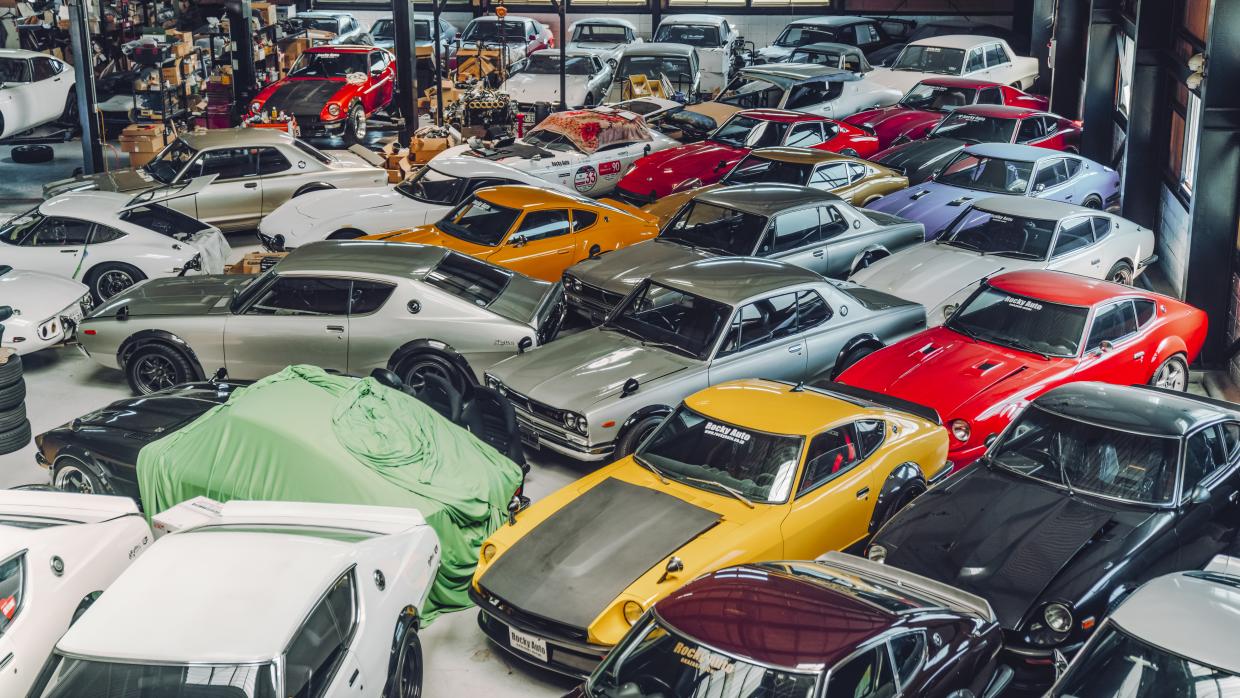 He's not some psychopath butchering icons for a quick buck, though. A walk around RA's showroom proves he's hugely respectful and knowledgeable. It may, in fact, be JDM heaven. But tucked away in the corner is a litter of his latest project—scratch-built replicas of the iconic Toyota 2000GT, dubbed 3000GTs.
Now, that R-word may make some of you retch. But pack as few preconceptions as possible and take this as it is. Yes, it's not an original, but being bespoke and hand-built, it's also a million postcodes away from a fiberglass Ferrari-bodied MR2. Having laser scanned his own personal 2000GT, Watanabe constructed a wooden buck. He then hammers aluminium over it to remake body panels just like the original.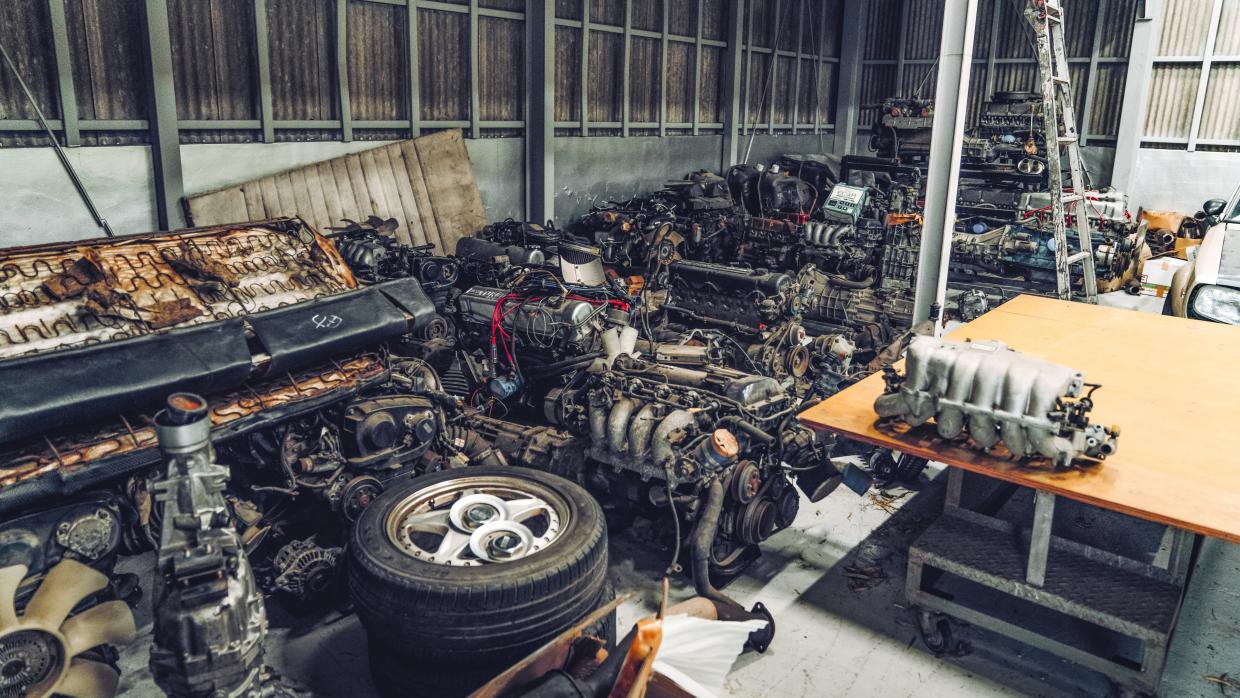 The engine, transmission, wiring loom, and some interior elements are then robbed from Toyota, but everything else is hand-made. Including the chassis. The base-model RA 3000GT uses a non-turbo 3.0-liter 2JZ inline-six connected to a 4-speed auto. But you can add a turbo if you like. And manual 'box. Plus, there's even a hybrid variant using a Prius powertrain, and you can have the roof chopped off if you want to get all Sean Connery.
Firing up a vintage gold example, I head out to the lush and colourful Aichi-ken hills. There are some wonderful external details, but the interior lacks the sultry sophistication a Sixties car surreptitiously serves up in spades. Plastic Toyota stalks and dials lack the elegance and gracefulness of the original's sporting purpose, and the wood panelling is naff compared to the original's. But then you get on with the driving. The steering and no-synchro-oopsadaisy-crunch manual gearbox are wonderfully low effort. While the engine is marvelous—properly characterful and buzzy. And, thanks to modern steering and suspension, it's hilariously nimble and light on its feet.
ADVERTISEMENT - CONTINUE READING BELOW ↓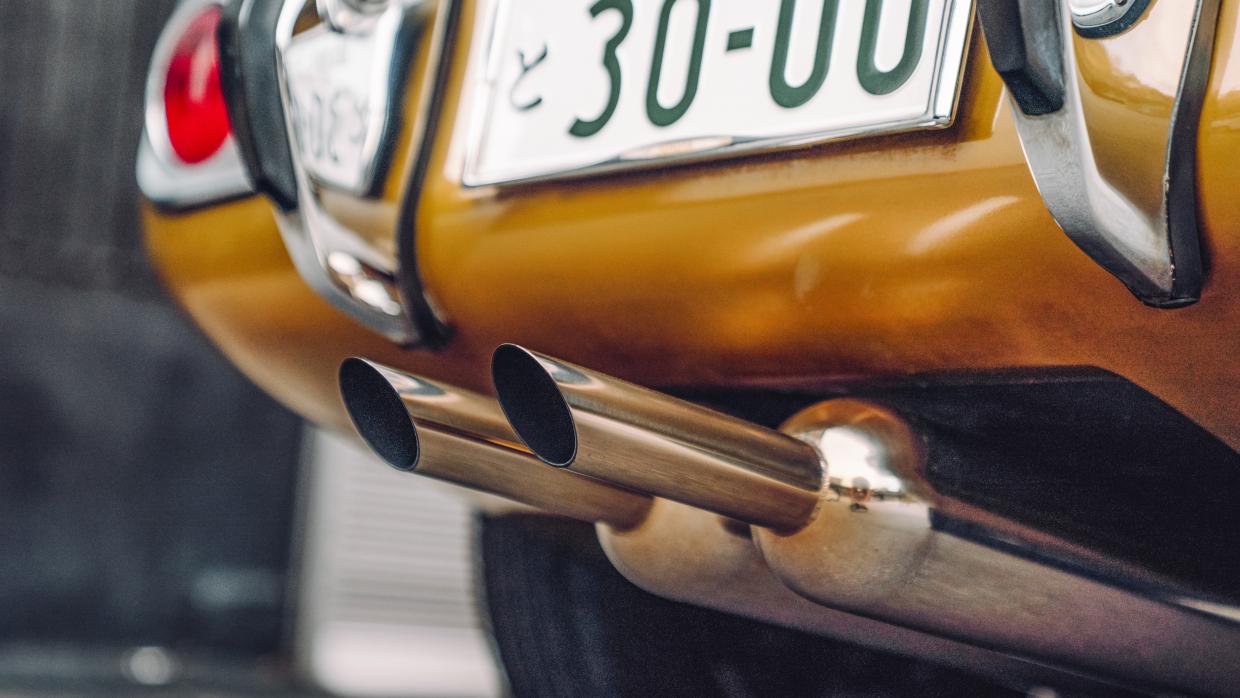 Then there's the noise. It drowns out any distractions and foibles and helps concentrate the mind. With 220hp it's not massively fast but thoroughly usable—making for an incredibly evocative and memorable experience.
Ultimately, the 3000GT is what driving is all about: physical, sensual, and rewarding. It's what we'll strive for when we're watching Netflix in autonopods. So it may be a replica, but it's also ardent emotion and excitement wrapped up in a perversely beautiful body. Just like the original. And that's worth replicating.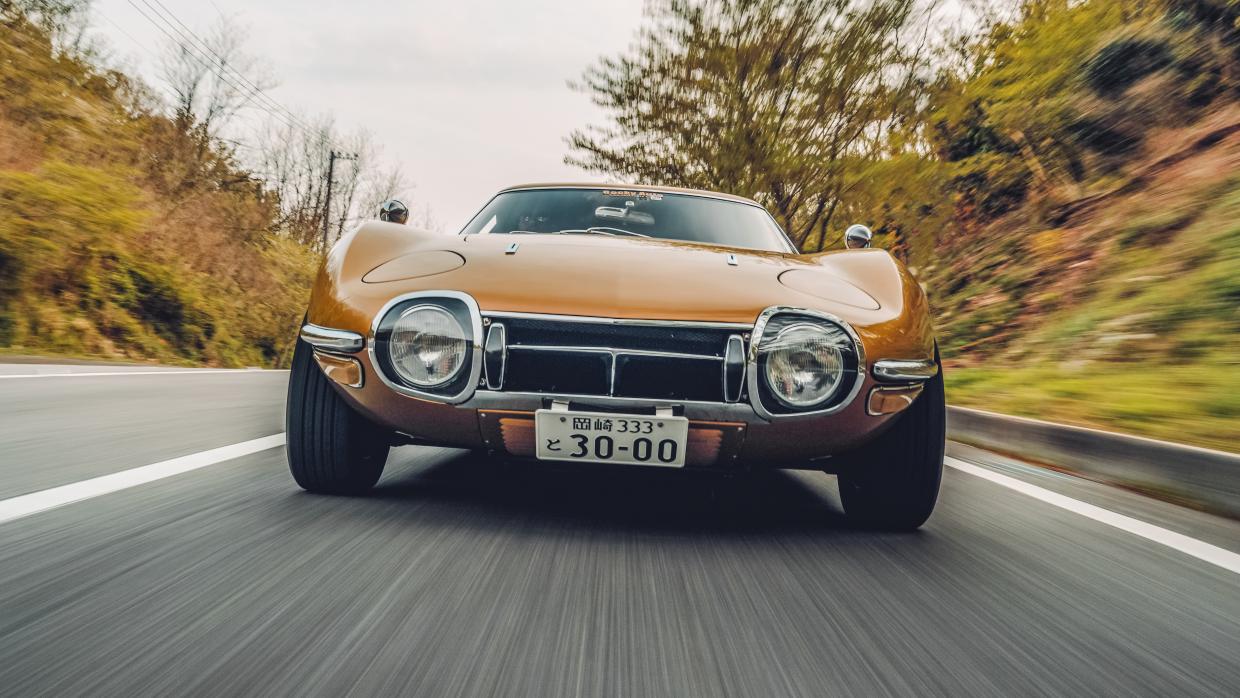 NOTE: This article first appeared on TopGear.com. Minor edits have been made.