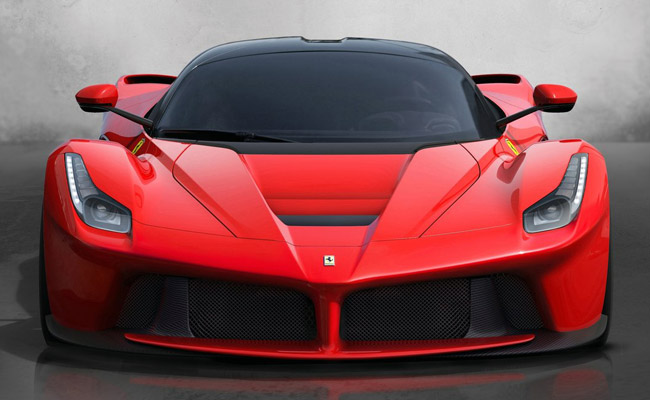 Today, a news crew from TV5 came to our office to ask us about the rumored LaFerrari that was supposedly being brought into the country by a "politician," according to the motoring section of the Philippine Daily Inquirer. The newspaper reported that the Italian hypercar, once brought in, would cost said politician a cool P190 million.
The report also made mention of Ferrari's alleged policy of only selling a LaFerrari to valued customers who already own at least five Prancing Horses--which the reporter likely learned from a story we did more than a year ago.
Now, why is the LaFerrari so expensive?
For one, it is a very limited model, with only 499 units to be made. For another, it is a hybrid supercar powered by a 6.3-liter V12 engine and a 120kW electric motor that combine to produce a total of 950hp. In the US, the selling price for the LaFerrari is about the equivalent of some P75 million. Double that due to taxation and duties, then add the importer's or distributor's margin, and a Filipino buyer could indeed end up shelling out P190 million.
That's assuming, of course, that the purchase would still push through. TopGear.com.ph received information that the buyer--whose identity, by the way, was revealed to us by the TV5 crew--could now be thinking twice about buying the LaFerrari. "Too much unwanted attention," our source said.
Continue reading below ↓
Recommended Videos
The Inquirer wrote that the "Filipino LaFerrari owner is neither a billionaire nor a rich businessman, but a powerful politician from the north."
We thought of asking the Philippine distributor of Ferrari about the issue, but we know the company wouldn't reveal any details regarding the matter--assuming the LaFerrari in question would be bought from it. Autostrada Motore is known to be very protective of its clients, which is how it should be, considering the stratospheric pricing of its automobiles.
Anyway, as car fans, we hope the purchase of the LaFerrari by a Filipino client will actually go down. It would be nice to have sightings in the country, although we seriously doubt the owner would drive it on public roads. Our guess is that the LaFerrari would simply be transported occasionally to Clark International Speedway on a car carrier. No owner in his right mind would drive it alongside buses and jeepneys.