1) When she made the Nürburgring look easy, part 1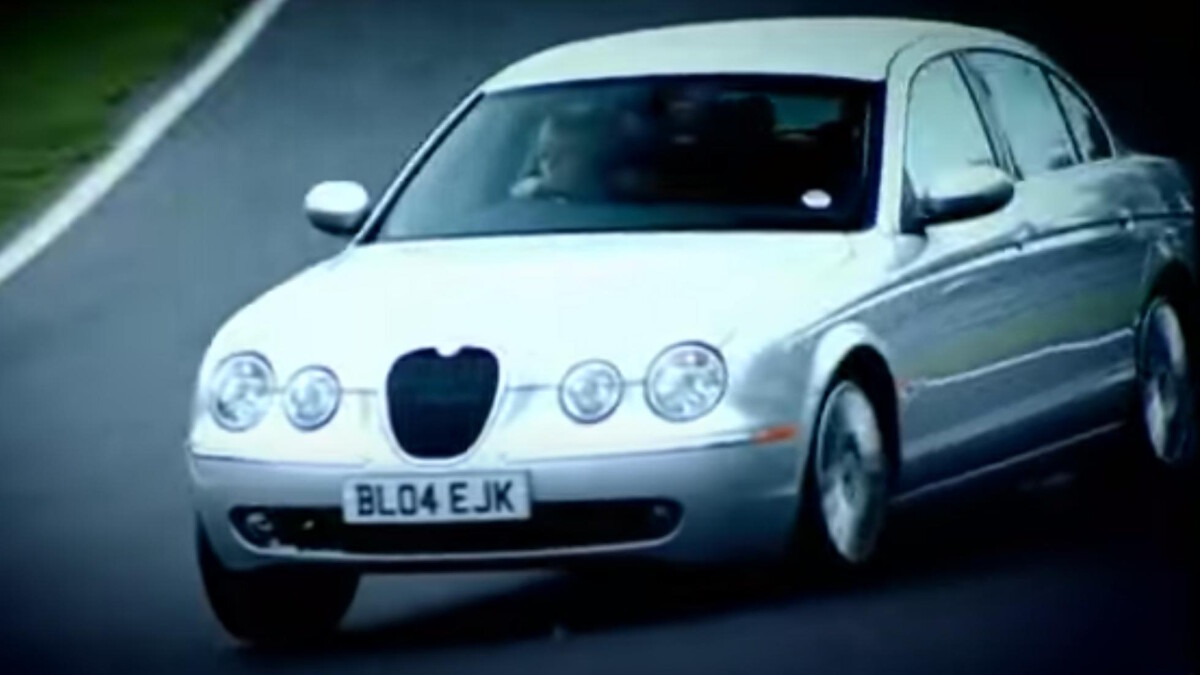 Back in 2004, Jeremy Clarkson wanted to test the then-new Jaguar S-Type diesel's credentials in the usual manner: a hot lap around the fearsome Nürburgring. His coach? One Sabine Schmitz. She helped Jeremy coax out a 9min 59sec lap. Impressive, no?
Well, Sabine decided to have a go in the Jag herself. And managed a time of 9min 12sec, uttering that immortal line...
2) When she made the Nürburgring look easy, part 2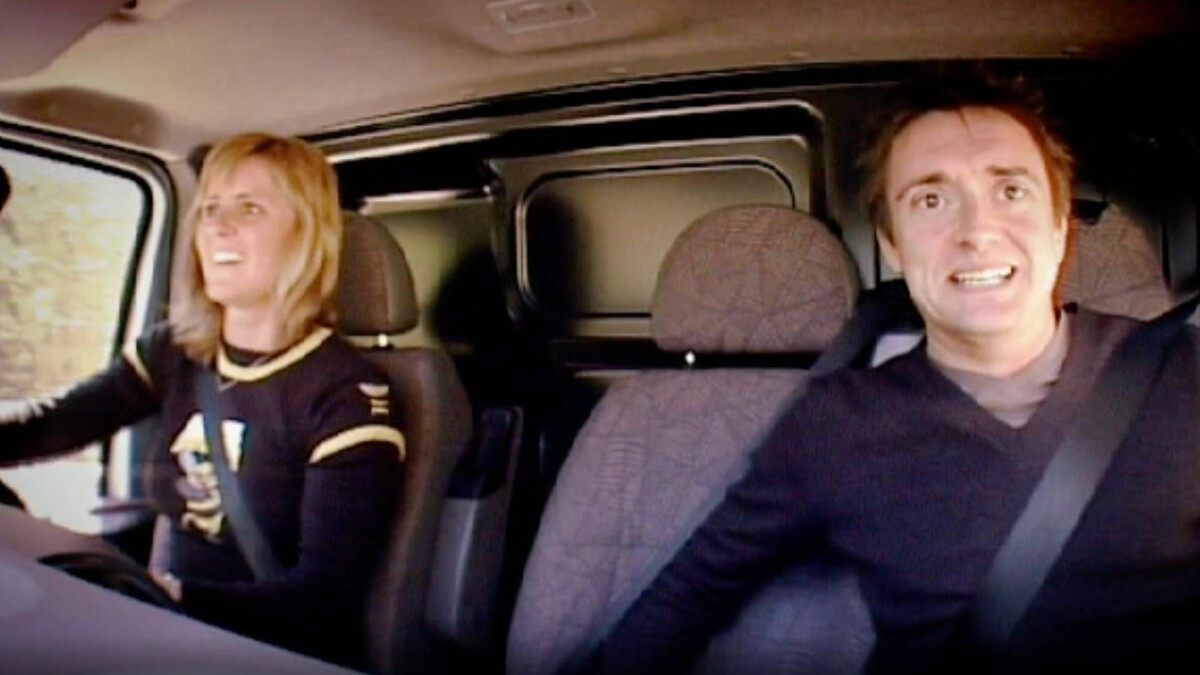 Continue reading below ↓
Recommended Videos
"I tell you something—I do that lap time in a van." And thus, a gauntlet was less 'thrown down,' more 'slammed mercilessly into the tarmac and stamped on.'
As you know, she smashed his time in the same Jag by a whopping 47sec. In the van? She was only 9sec slower, but made it look like a Sunday-morning pootle through the countryside.
3) When she made the Nürburgring look easy, part 3
One of Sabine's finest gigs had to be her job as the fastest cabbie in the world. Her company car, the 'Ring-Taxi,' was a V10 BMW M5—a vessel in which she'd transport passengers seemingly through time and space around a circuit she knew better than the back of her hand.
"It's really fun to scare people," she once remarked.
4) When she made the Nürburgring look easy, part 4
They say the best make it look easy, and the ease with which she overtook anything and everything in her path back in this 2014 VLN race meant she was, truly, one of the best.
Watch in slack-jawed awe as Sabine, driving for her beloved Frikadelli racing team, passes everything from fellow 911 racers through Astons, Ferraris, and a Ford GT.
5) When she won the 1996 24 Hours Nürburgring race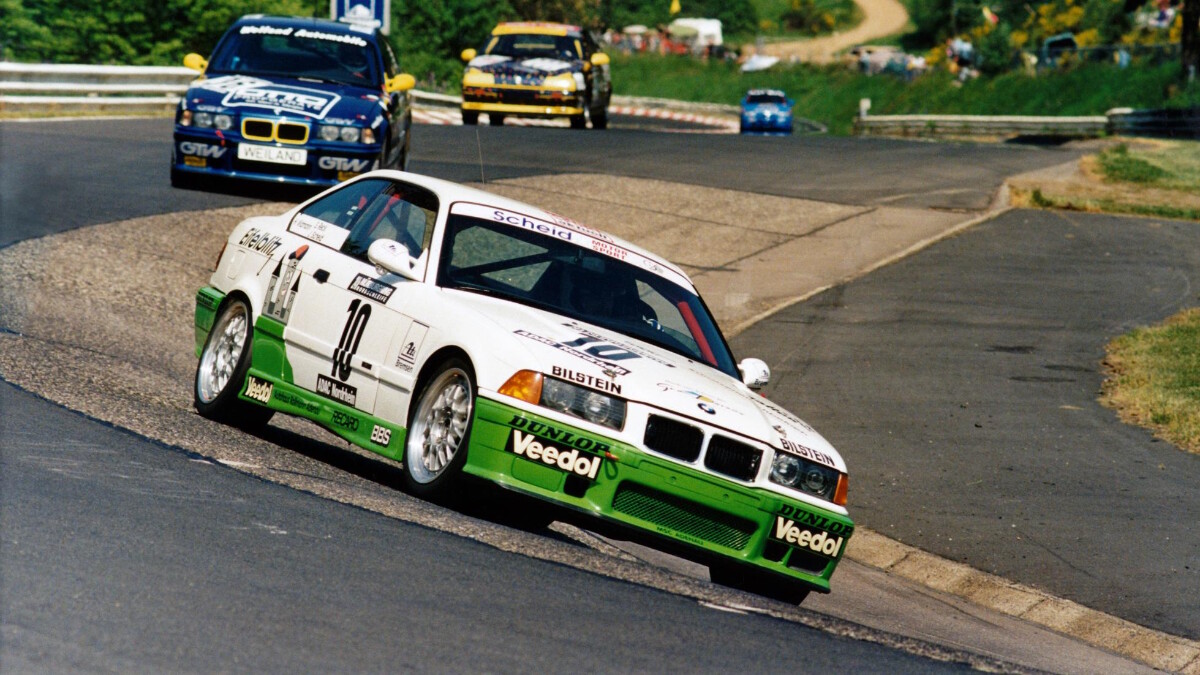 Sabine was 13 years old when she decided she wanted to be a racing driver. "I never had to learn the track. It's in my blood," she once said. Here's someone who could literally recite every single corner of the track.
In 1996, she proved it. Racing alongside co-driver Johannes Scheid and Hand Widmann, Sabine helped their E36 BMW M3 coupe to overall victory.
It made Sabine the first—and to date only—woman to have ever won the gruelling 24 hour race.
6) When she won the 1997 24 Hours Nürburgring race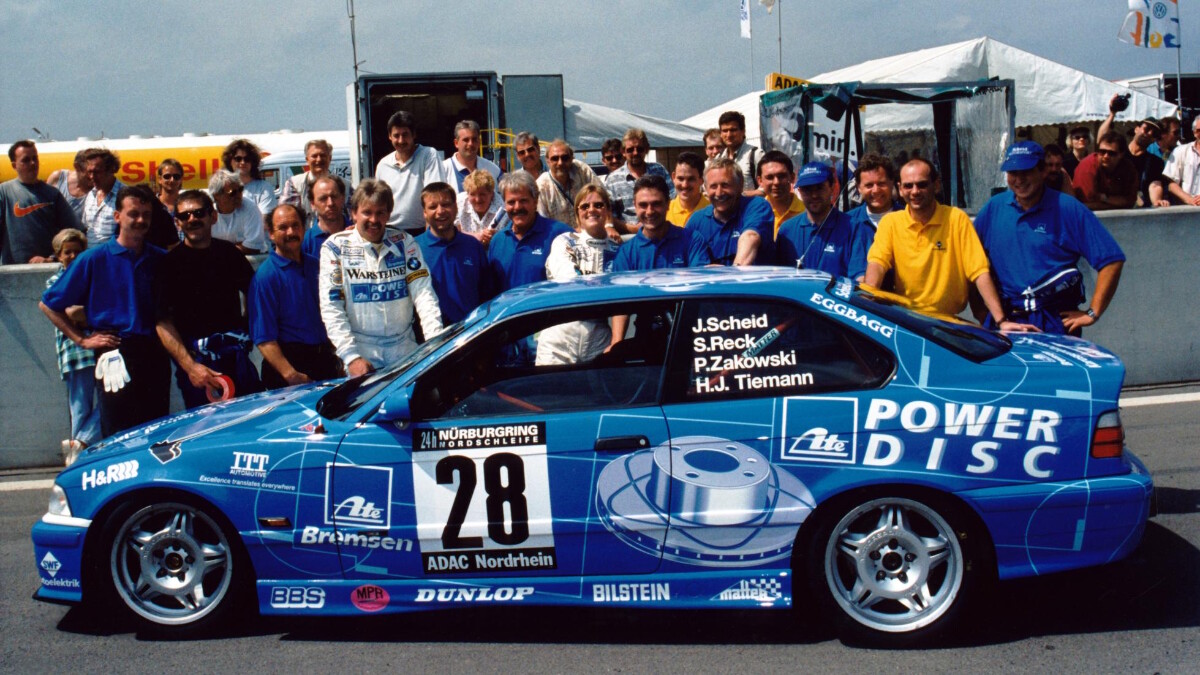 Sabine returned the following year with Scheid Motorsport, running the E36 M3—and again took another overall victory. She therefore became a two-time winner of one of the world's toughest races.
7) When she took Rory Reid on a hot lap in a Golf GTI Clubsport S
At the time, the Clubsport S was the fastest front-wheel-drive car to have ever lapped the 'Ring. Who better to test its credentials, then, than TG's resident Nürburgring expert—and professional passenger frightener—Sabine Schmitz.
Watch as she overtakes the locals. Which include a Porsche Cayman GT4 and a Carrera 4 GTS...
8) When she became the first woman to score points in the WTCC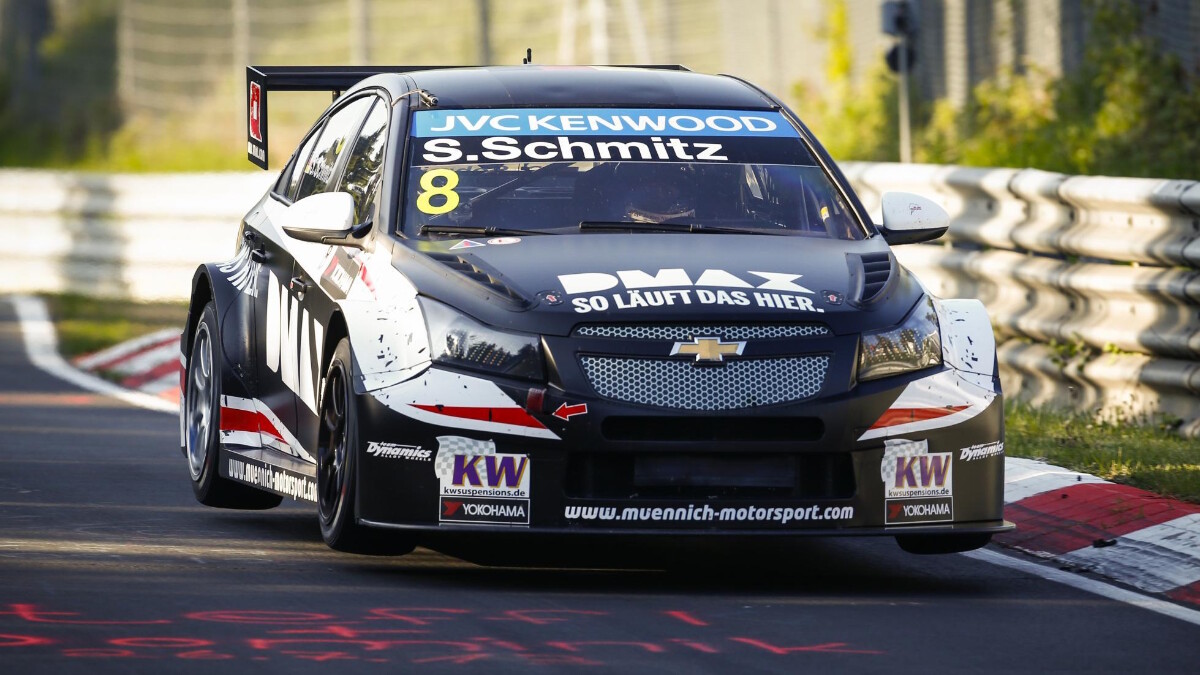 Back in May 2015, Sabine Schmitz entered the opening round of the World Touring Car Championship, at...well, where else?
She finished in 10th place (this was her first go, don't forget), which meant she became the first female driver to score a point in the WTCC. She returned to Touring Cars the following year, at the same track. And scored again. "I think I wasn't too bad driving against all the professionals, the world champions and the Formula 1 drivers," she said.
9) When she set a new lap record for the fastest seven-seater around the Nürburgring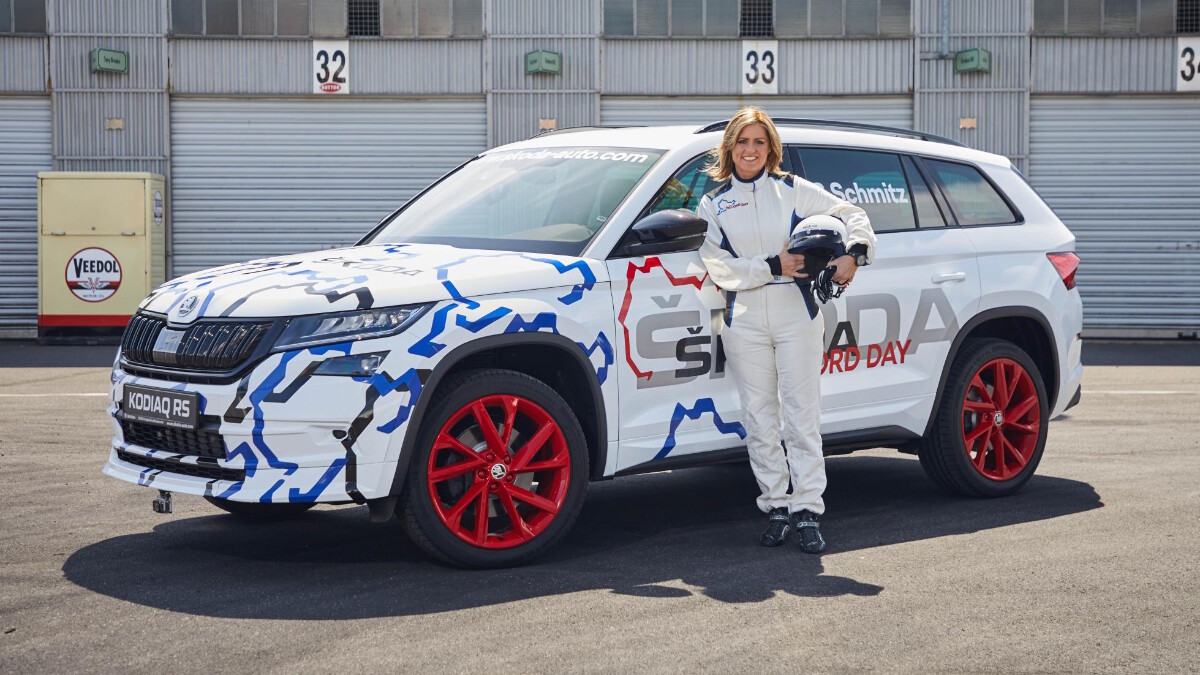 Another entry to file under 'Sabine makes the Nürburgring look easy.' Back in 2018, she took a completely standard Skoda Kodiaq RS—a big, family SUV—and wrestled it through the Eiffel mountains. Fully flat, late braking, fast in every single way she knew how, she managed a time of 9min 29sec. That record for the fastest seven seater at the 'Ring still stands today.
NOTE: This article first appeared on TopGear.com. Minor edits have been made.