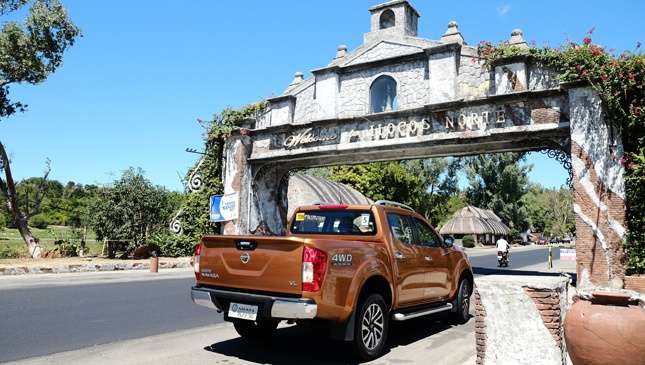 Yes, road trips are supposed to be about having fun and the joy of the drive. Unfortunately, wanderlust and a sense of adventure aren't going to foot the bill.
Depending on where you're headed and whether or not Mommy and Daddy gave you some gas money, you could end up spending a fortune on fuel, toll fees, and other expenses. So if you think you and your buddies can venture forth to parts unknown with what's left from last month's payday splurging spree, you're going to have a bad time.
Remember to do the following--lest you end up washing dishes at a roadside family restaurant or siphoning gas from unsuspecting motorists.
Continue reading below ↓
Recommended Videos
1) Set a budget.
And more important, hand the money to someone who's responsible and familiar with the concept of mathematics. You know, so that hair-pulling, who-paid-for-what-and-for-how-much moments are few and far between.
2) Eat before you leave.
A quick breakfast before heading out will save you a ton of money. Remember, you're not going to run into any karinderia out on the expressway, where your only food choices will be expensive family restaurants or overpriced (and not to mention unhealthy) fast-food joints at gas stations. Alternatively, you can pack your own snacks, meals and drinks, too.
3) Make sure you're running on the correct tire pressure.
As much as possible, stick to the manufacturer's specified tire pressure that corresponds to how many passengers are onboard and the luggage you've brought along. You can usually find this tiny chart somewhere in the area of the driver-side door sill. Underinflated tires mean you'll be traveling in a not so fuel-friendly manner, but overinflated ones put you at risk of a blowout (among other dangers).
4) Travel as light as possible.
Try not to bring any unnecessary baggage as the less you carry, the less your vehicle's engine will have to work when hauling your ass across the country. This includes leaving behind your kuripot friend who's always looking for a way out of contributing to the fuel budget.
5) Head out early in the morning.
If you're coming from Manila, you're going to want to set off from between 1am and 5am. Otherwise, traffic heading North or toward the South Luzon Expressway will be absolute hell. These days, it isn't uncommon to find one's self stuck in Balintawak longer than driving the entire stretch of the North Luzon Expressway. More time in traffic means less kilometers per liter of fuel. Of course, you could just…
6) Avoid the expressway completely.
You'll be shelling out a fortune in toll fees going to places as far out as Baguio. Sure, it's a little extreme. And you're going to add an hour or two (depending on the traffic and where you're heading) to your travel time. Since we already mentioned the Summer Capital as an example, you can reach it alternately by heading through Bulacan and taking MacArthur Highway all throughout. Heading North? The sequence of towns along MacArthur Highway from Pampanga is as follows: Angeles, Dau, Mabalacat, Bamban, Capas, Tarlac City, Gerona, Paniqui, Moncada, San Manuel, (Carmen) Rosales, Villasis, Urdaneta, Binalonan, Pozorrubio, Sison, and Rosario. You are now at the bottom of Kennon Road.
7) Gas up before heading out.
Have you noticed that gas prices are always higher on the expressway? In fact, it's usually P10 to P13 more expensive per liter--that's a very big deal. If you're looking to minimize spending on fuel, be sure to fill up either before or after you hit the expressway.
8) Don't drive it like you stole it.
It's tempting to put the pedal to the metal out on the highway, especially when you're pressed for time. The thing is, zipping in and out of lanes and inconsistent braking and acceleration will often lead you to drive in a less fuel-friendly manner compared to keeping a steady pace. Not only that, but you're also putting yourself at risk: car problems, a speeding ticket, or even an accident--three things way more costly than a ruined schedule. Be patient and stay chill behind the wheel.